Last updated on November 19th, 2017 at 11:57 pm
Jeffsetter Log: One Way Never Ending date VII.XXX.MMXV – A Big Island Hawaii Hiking Trail
Jeff has a goal to get 10,000 steps per day. So, we decided to do a nature hike through the Manuka forest, a tropical rain forest on the south part of the big island.
We chose this trail because it was the closest hiking spot to where we were staying. Jeff did not want to be in a car for very long given 4 hour drive the previous day that was a almost complete bust. More on this later.
The Wayside itself has bathrooms and picnic shelters. So, it is a nice break point if you are driving from Kona to Volcano. I guess you can actually camp there, if you're so inclined.
At the start of the trail you are greeted with these signs: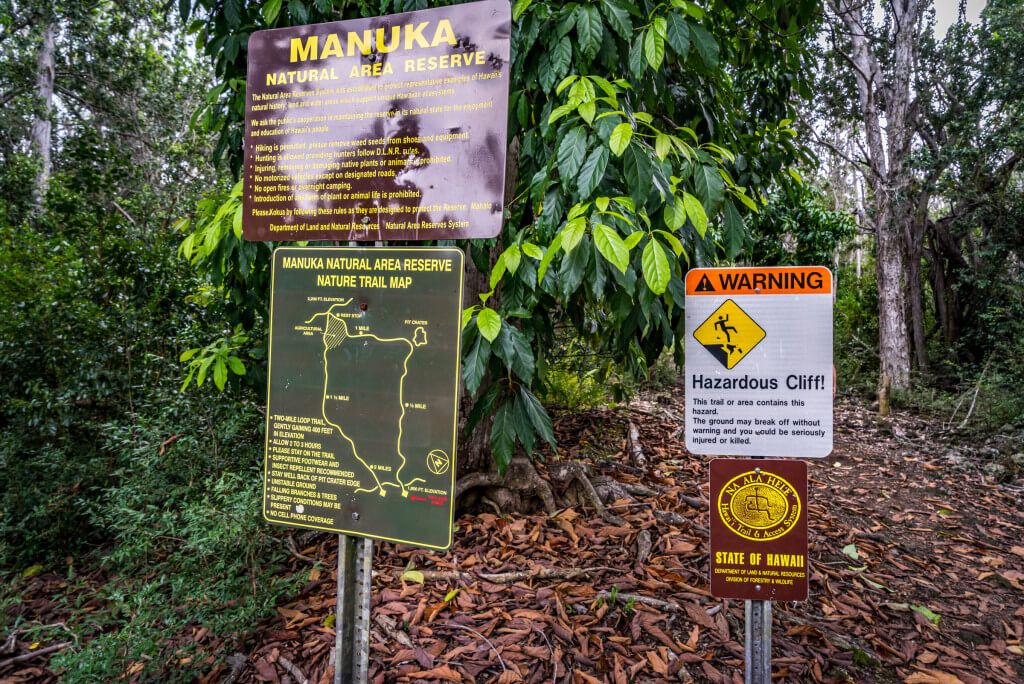 The warning sign seems odd because you are in the middle of the forest with no cliff in sight. Duly noted, let's do this.
The trail is only two miles, but the path is small lava stones with a lot of minor ups and downs. Be sure to wear good shoes. If you are looking for a leisurely stroll, I suggest going elsewhere. This is an easy hike not a walk as one trip advisor reviewer thought it was.
The day was dreary, and the forest was humid. Seriously, my whole body was moist as if I was covered in morning dew.  Ya, I said it – moist. There really isn't a better word to describe the feeling I had while on this trail. I was just damp for no apparent reason.
About a third of the way through the trail you come to this pit of beauty. Thus, explaining the hazard sign: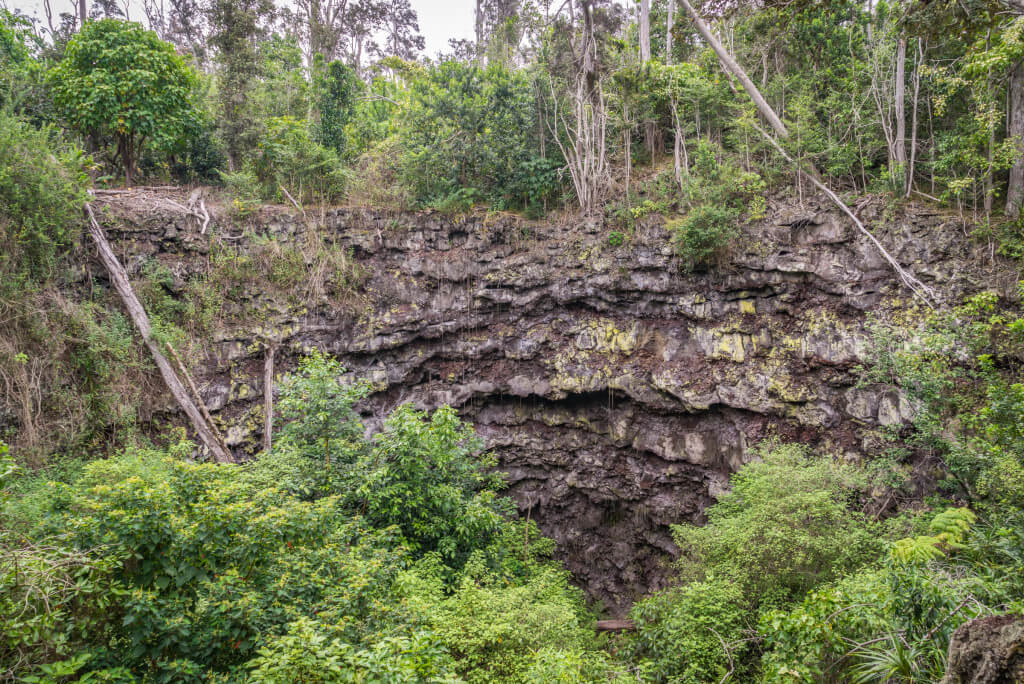 I also found this lizard. I called him Shacklebot.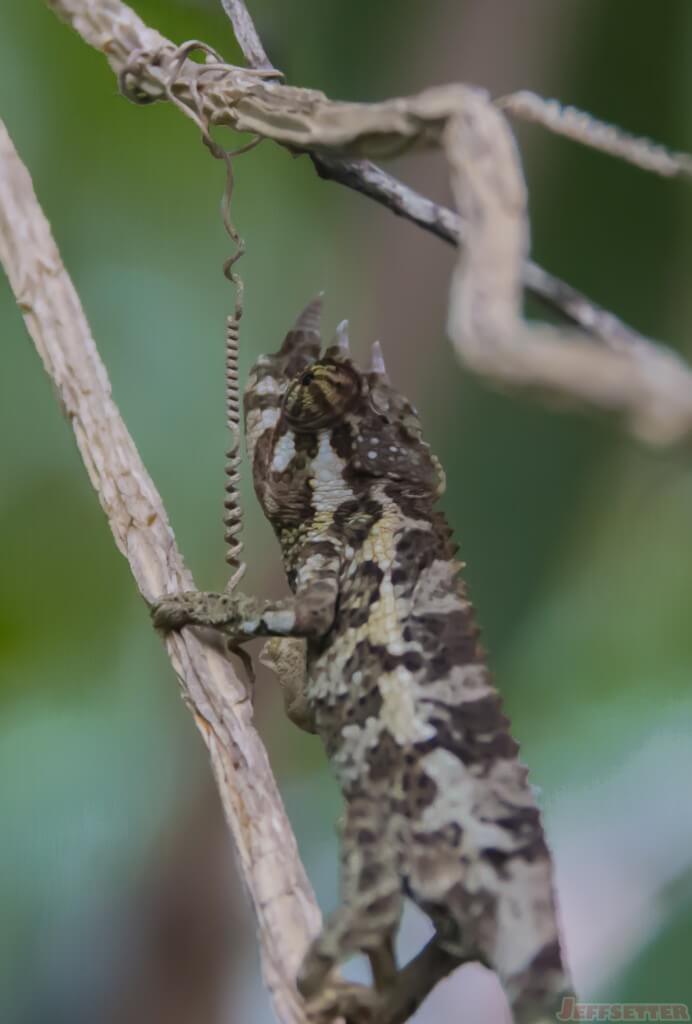 The trail has several nature plaques noting the flora along the way. However, we could not tell to which plant the plaque was alluding. Not really helpful, my 12th grade botany teacher would be disappointed in my lack of nature learning.
Success! We made it through without being seriously injured or dying as the sign indicated.
All in all, I enjoyed hiking the trial and photographing some of the flowers around the shelter area. Here are a few floral shots to end this post – a little color on a dreary day.