After checking into the Grand Wailea, we headed back out. As we always do during our visits to Maui, we headed Up Country. But I've written about that before. So instead of rehashing things, I want to talk about some highlights from our quick visit to Kula.
From our past adventures Up Country, you guys already know we love visiting two places – Ali'i Kula Lavender and Surfing Goat Dairy. There isn't much to talk about regarding our visit to Ali'i Kula, so I'll leave you guys with these dreary photos. It was November, after all.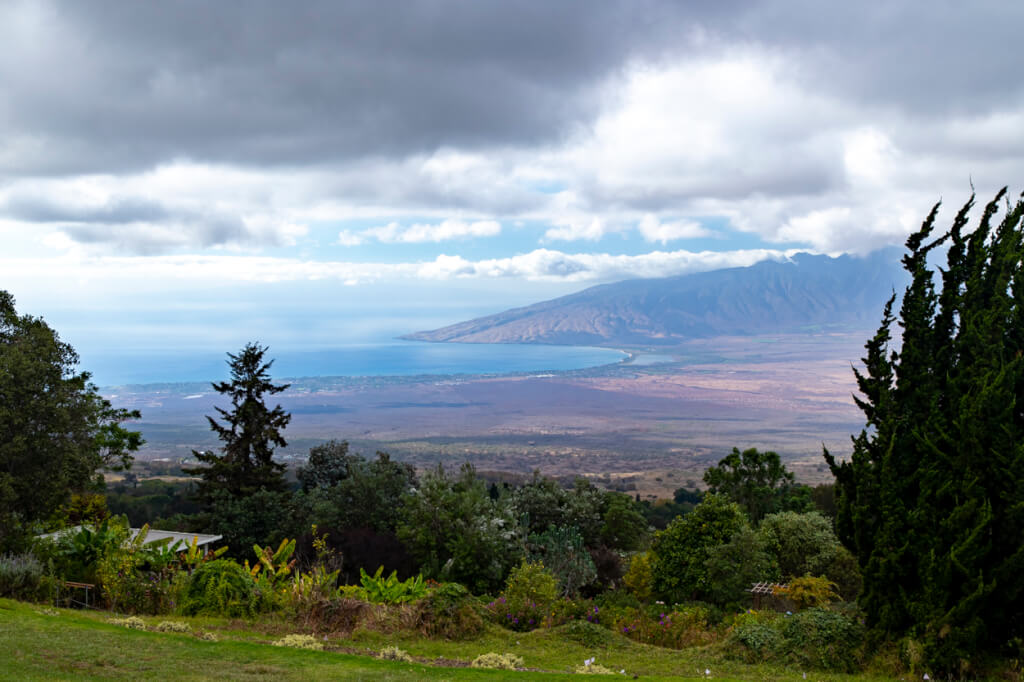 I mean, there was some lavender in bloom to brighten up the place. But there wasn't much, which is ok, since we were mostly there to shop.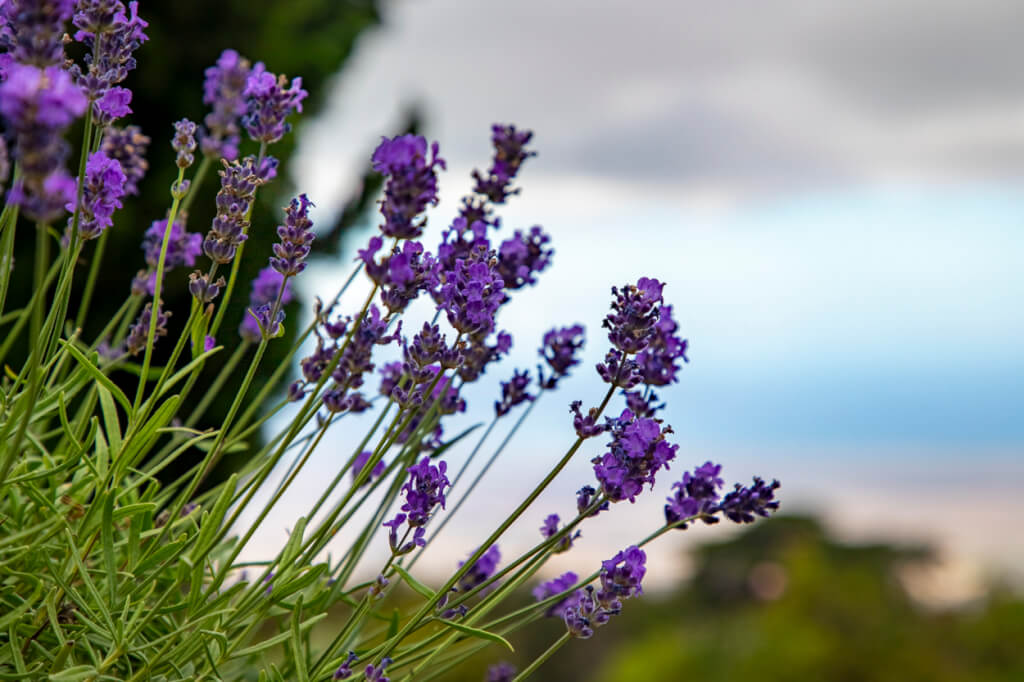 A Quick Visit to Kula
Things got a little more interesting when we headed downslope to Surfing Goat Dairy. We went on a tour during our last visit, as did Jeff and Amanda, so we skipped that this time. However, unlike like last time, I got to try their Lilikoi Cheesecake! Yes, this cheesecake is made out of goat cheese. No, it doesn't taste like goat cheese. Rather, they make this delectable delight out of their lilikoi quark. The resulting cheesecake is slightly sweet, offset with a pleasant tartness and a very full lilikoi flavor. This is a must-try if you're a fan of lilikoi! Even better, it's quite light. I only wish I could get more of it by mail.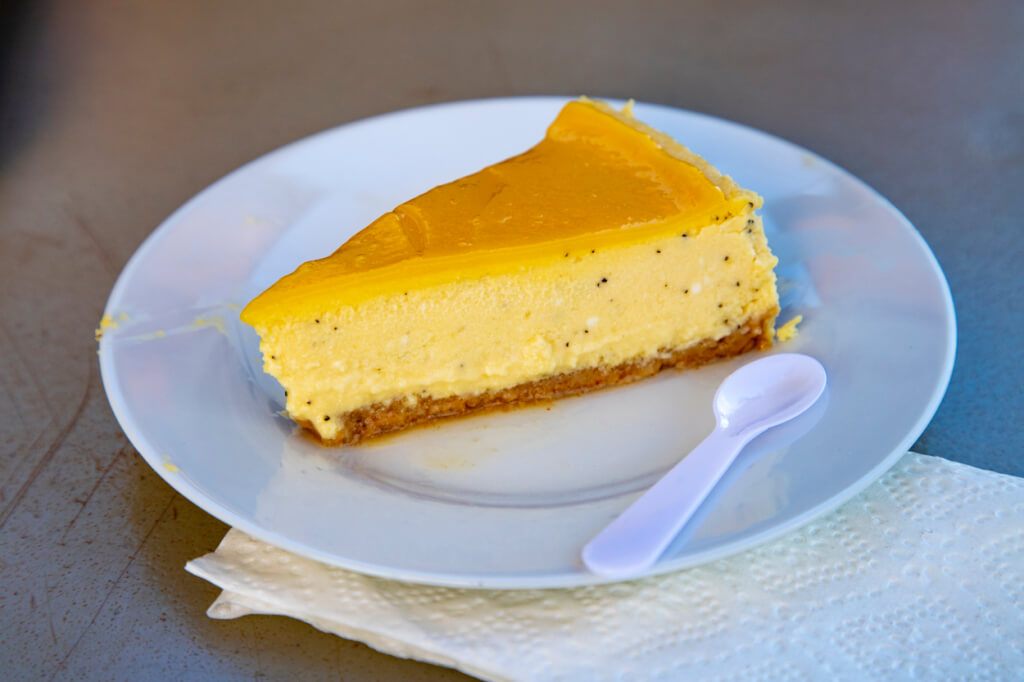 We didn't go all the way to Surfing Goat just for cheesecake. We also picked up a box of their goat cheese truffles. Sounds gross, I know. But much like the cheesecake, there's no goat cheese funk in these either. Instead, you get decadent chocolate morsels filled with flavorful goat cheese-based fillings. Flavor availability can vary, but I encourage you to give them a shot while there. If I recall correctly, lilikoi and Kula strawberry balsamic were among my favorite. Ditto for Mrs. Islander with the addition of Hawaiian chili.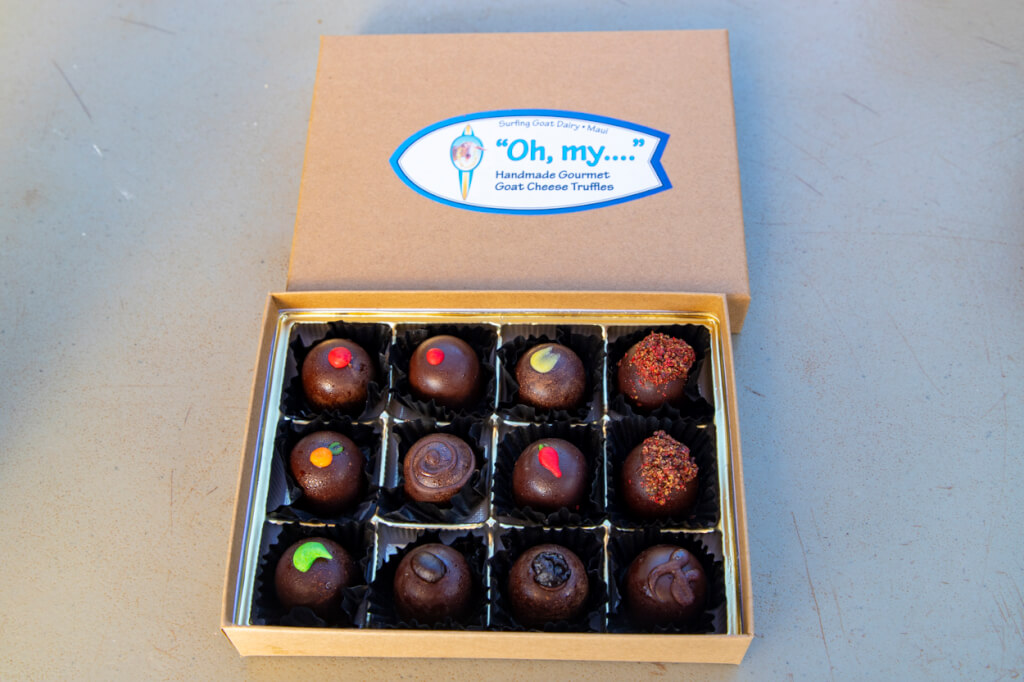 Final Thoughts
The pandemic has been rough on our treasured businesses, such as the two above. I know that, even though we're returning to "normal," many of them continue to struggle. So if you're going to visit Maui – or Hawaii in general – I encourage you to patronize these treasures to help ensure that they stick around. Remember, our islands are more than just beaches and pretty vistas. There is so much more to see, experience, and eat!
Grand Maui Adventure