Last updated on January 18th, 2017 at 06:31 pm
After a small break, I (Mrs. J) am back with an Air Tahiti Nui Business Class Review.
Nothing really changed since our 2013 review of the new cabins.  Although, this flight is at the Papeete Airport instead of LAX.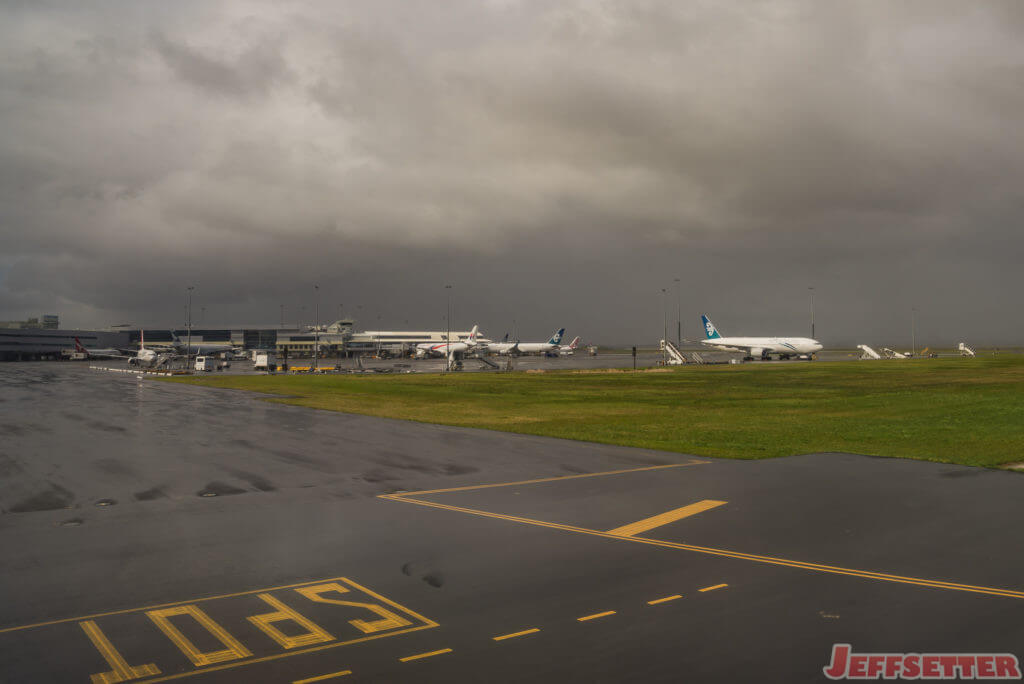 A cloudy day, but our bags are tagged and ready to go.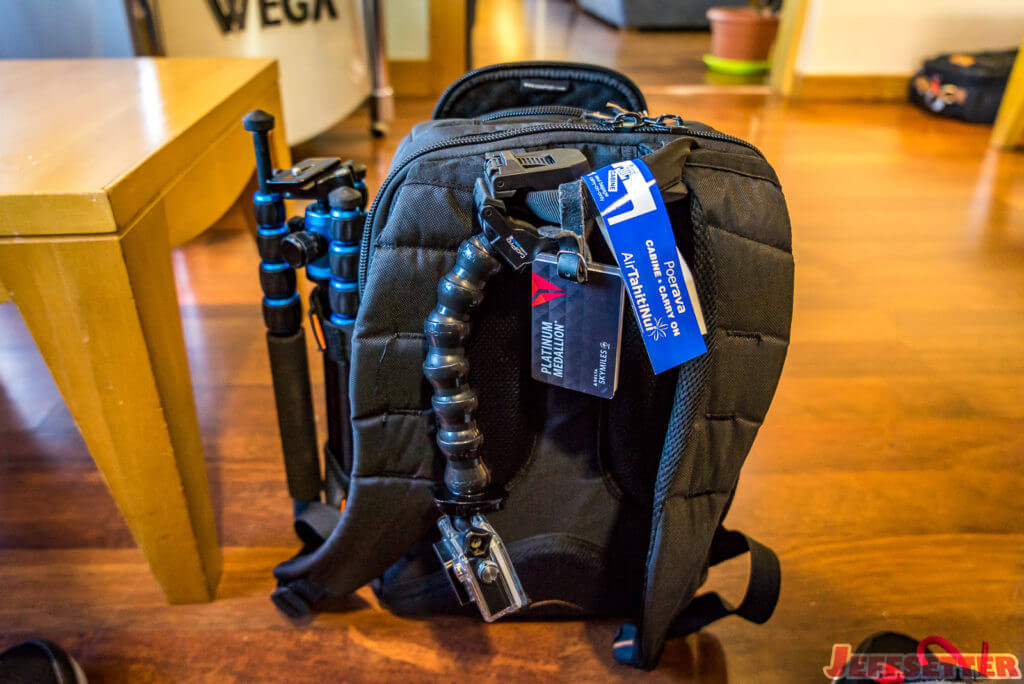 Oh look it's Air France, which is up there with Southwest on my Do Not Fly List.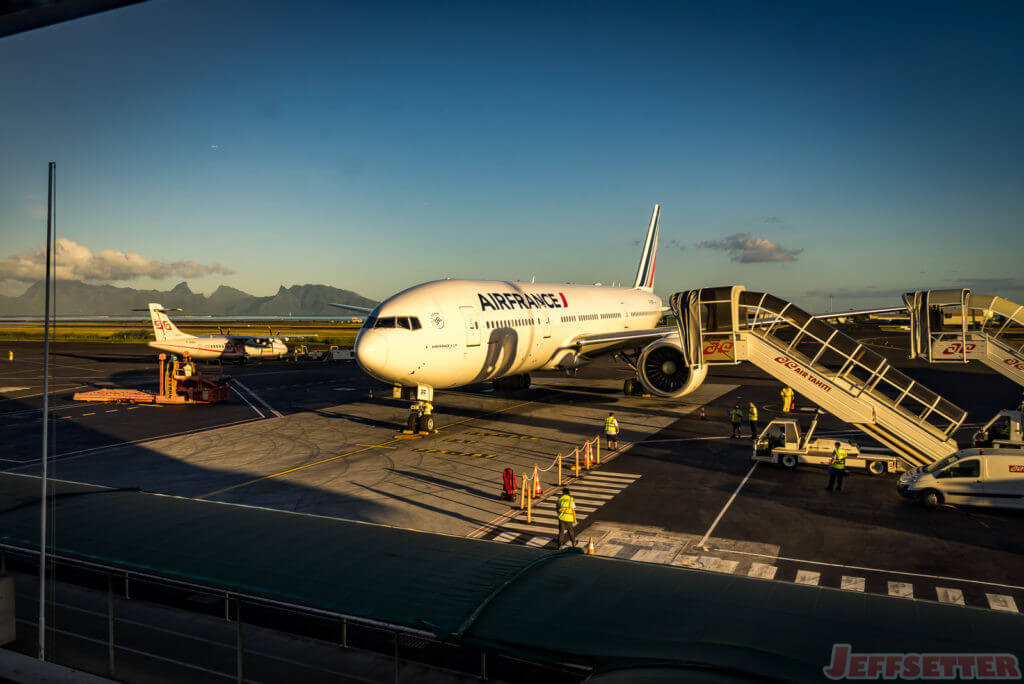 Don't worry, here is our happy little plane headed to Auckland.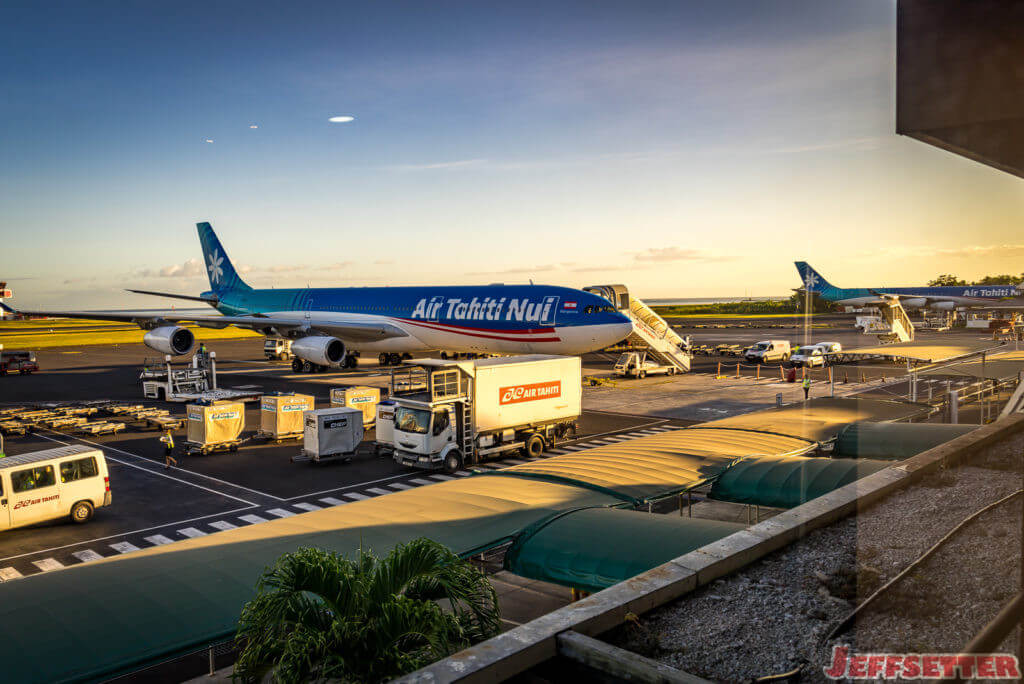 Detailed Review
This will include photos of both the Lounge and the flight itself.
The Lounge
The lounge was comfortably busy (a rare occurrence these days).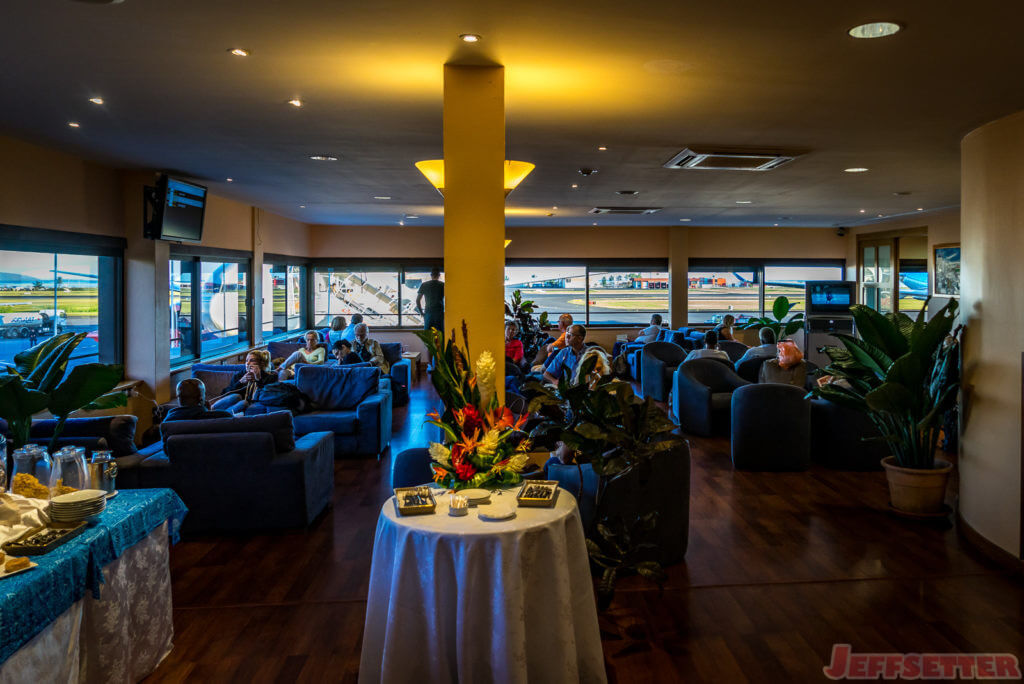 But still much more busy than the terminal , which seemed to have nicer seats.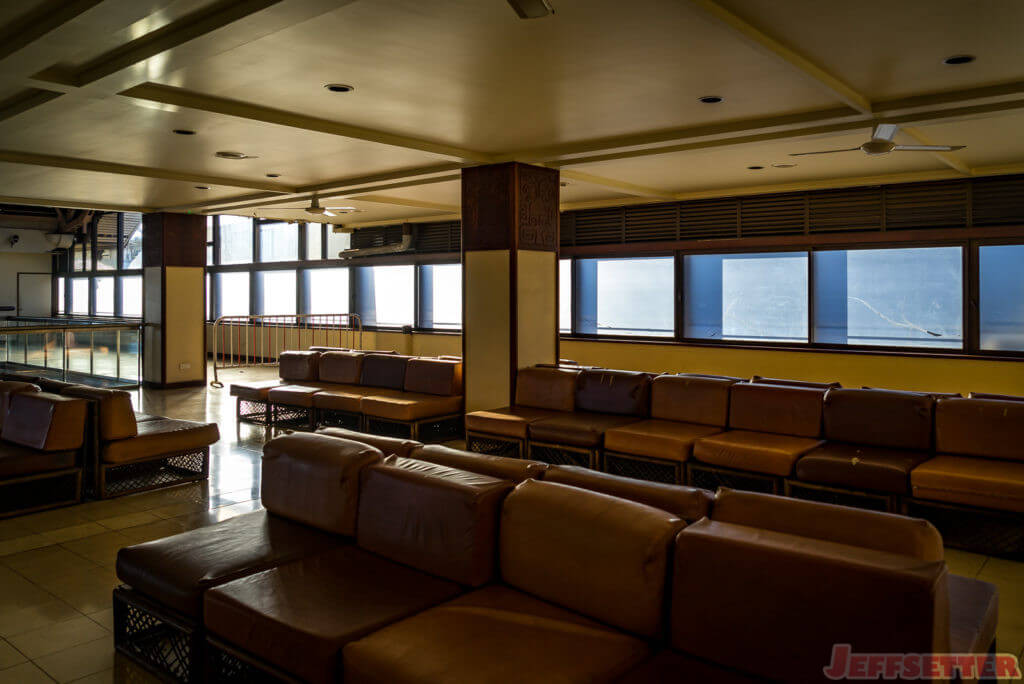 Colorful and welcoming, it was our last taste of tropical warmth for a while.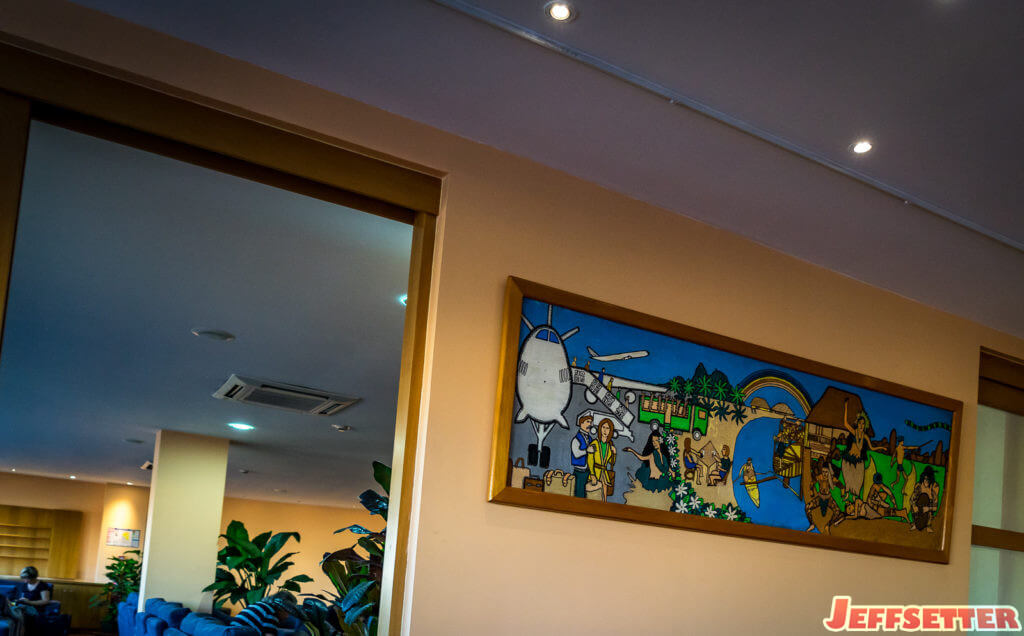 Inside the lounge, I was able to partake in my favorite breakfast of lattes and macaroons, aka the breakfast of champions.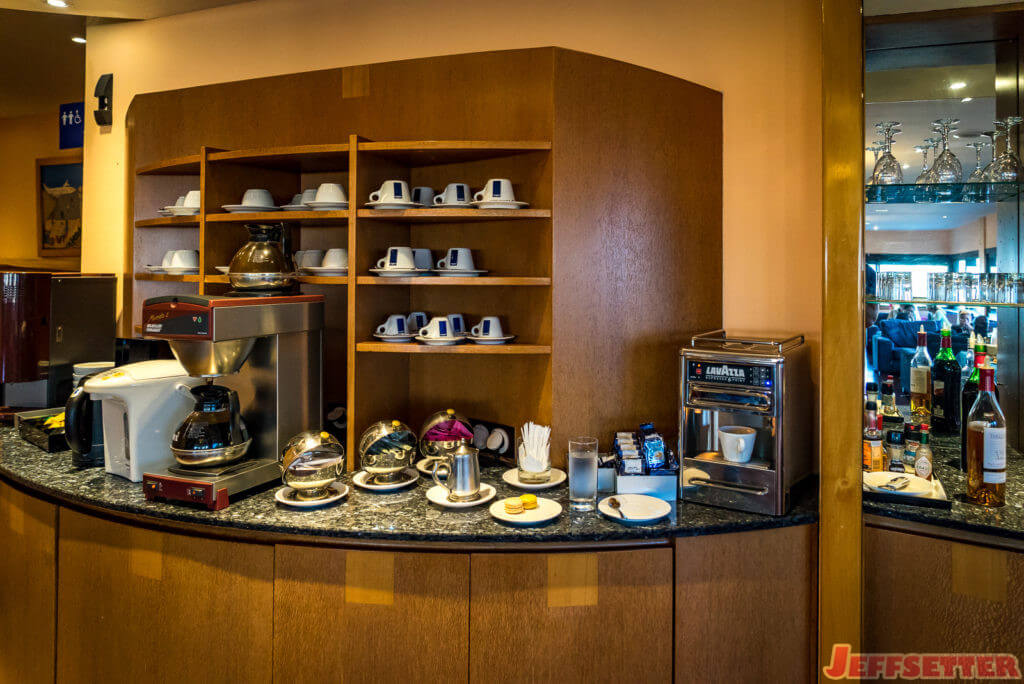 Plenty of other options, if sugar and caffeine is not your cuppa tea. Pun intended and groans expected.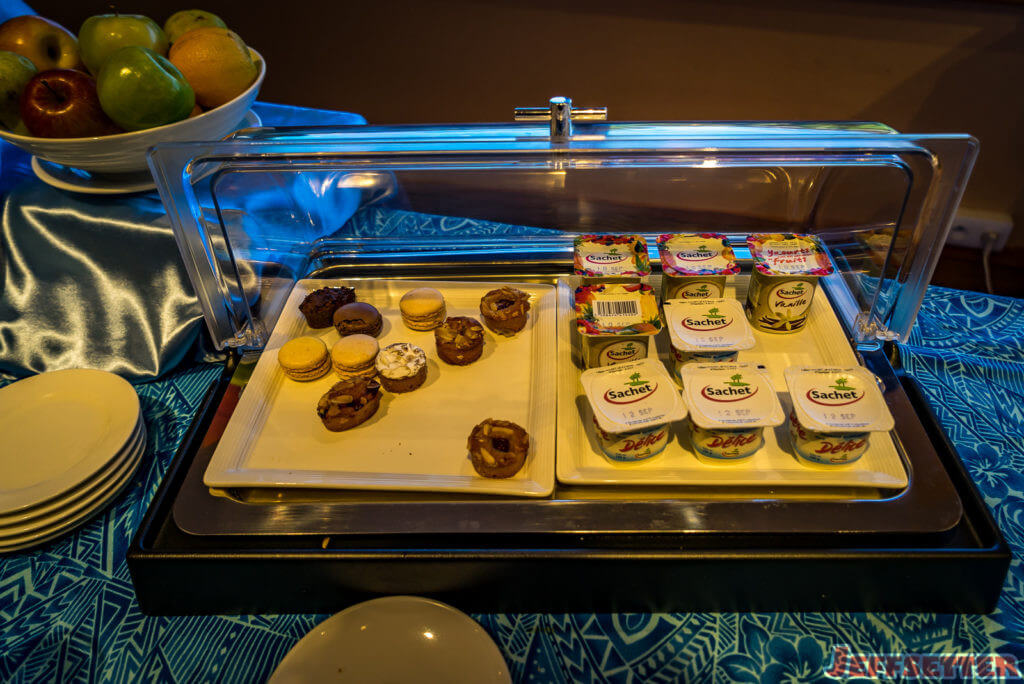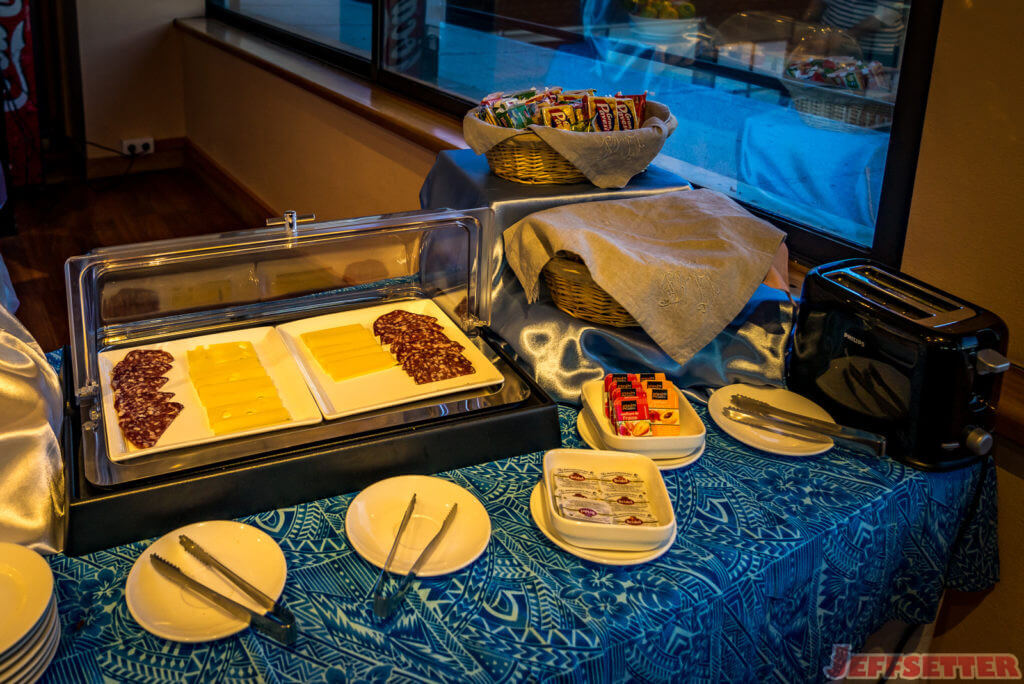 The Plane
The anticipation is building……….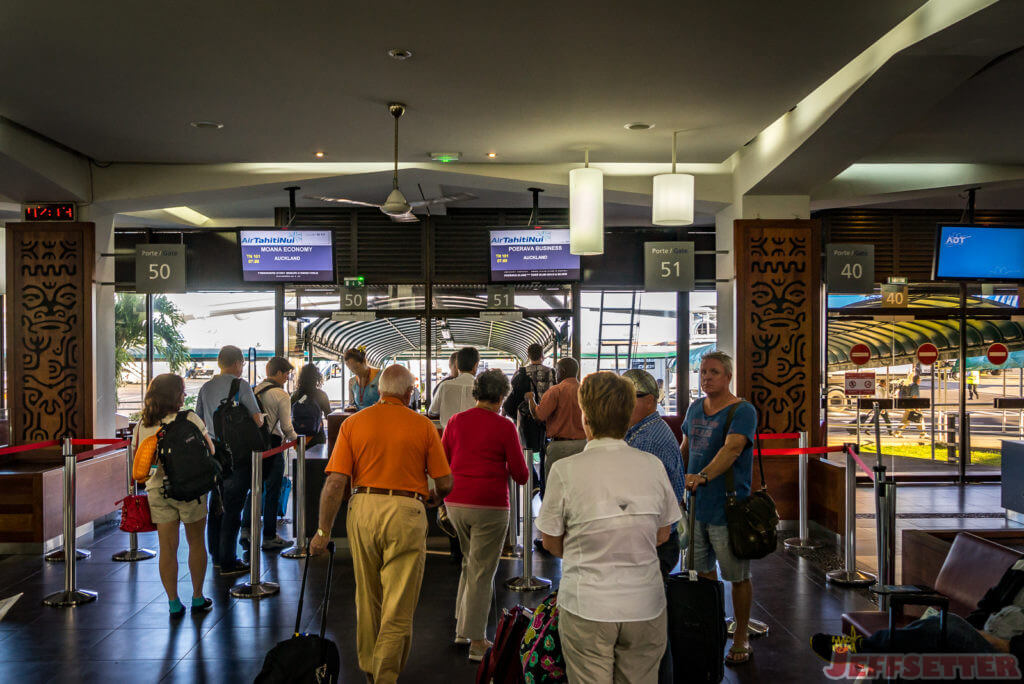 Here we are…..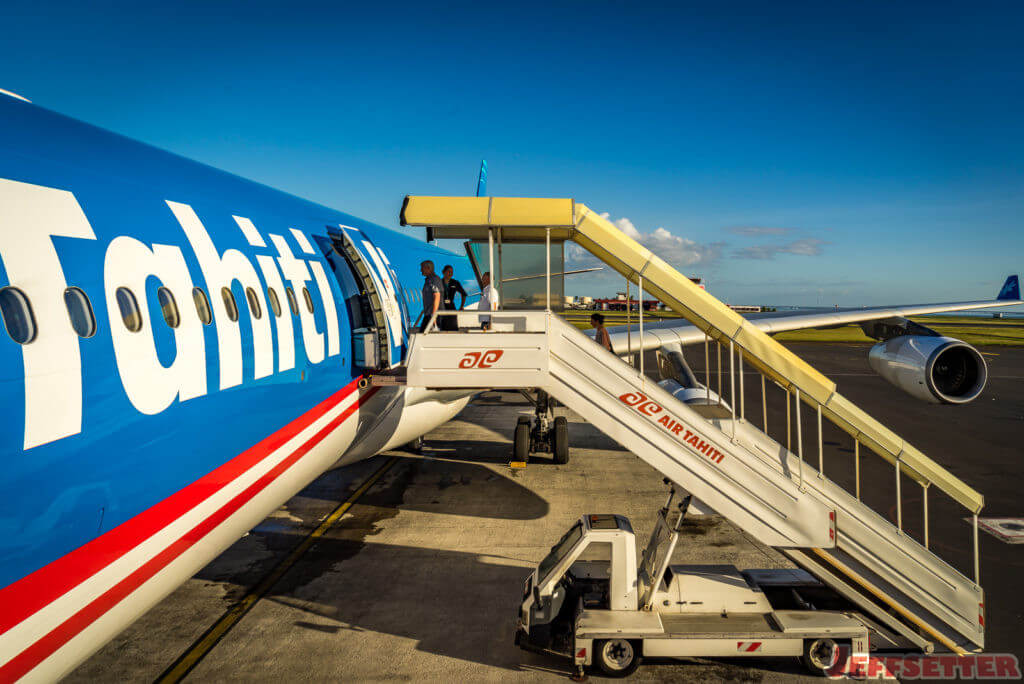 The seats!!!!! Still in good condition since the 2013 remodel. No welcome flower, since we are leaving Tahiti.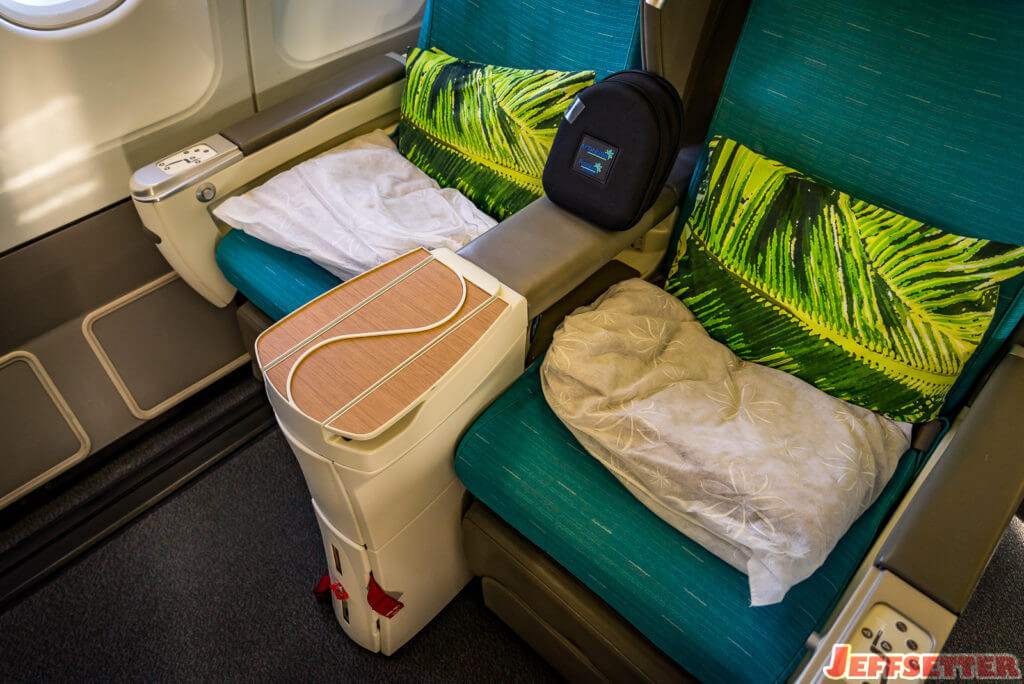 Here are some more views of the cabins and seats.
The Entertainment
Noise canceling headphones and 12″ HD touch or remote activated screens.
Food and Beverages
Of course you will get a signature welcome beverage.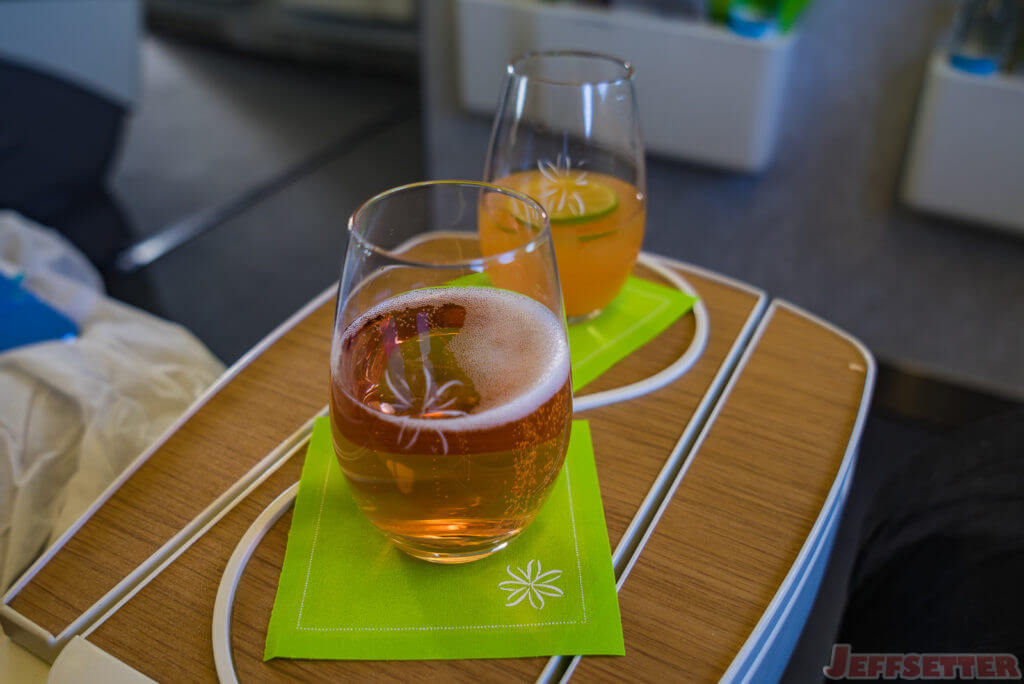 Our flight time put us on a morning flight where breakfast was served. It was fine. A light snack and tea was served before landing.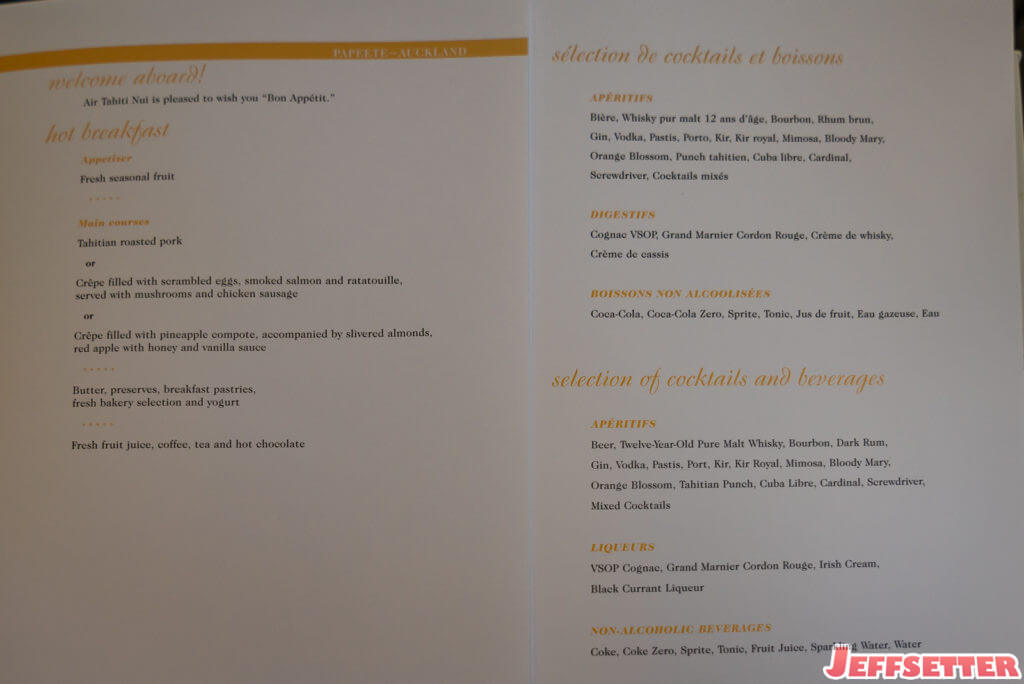 The fruit was good, but the hot breakfast seemed overcooked and underwhelming.
Look the plane is nice and all, but don't forget to enjoy the views!
The Bathroom
I only added this in here to show the size as it was pretty decent as far as airplane lavatories go. The toiletries were also pretty sparse compared to other business class flights.
Amenity Kit
Oooo, a cardboard box.
Now this cardboard may upset some people because they love getting little bags with little Tumi labels on them that will sit in a closet (or under a sink) for five years until a Hoaders comes to film an episode.
I, for one, rejoice at the site of a disposable box because this means there is not yet another stupid little bag that will allegedly be used as some point in the future taking up space in the luggage.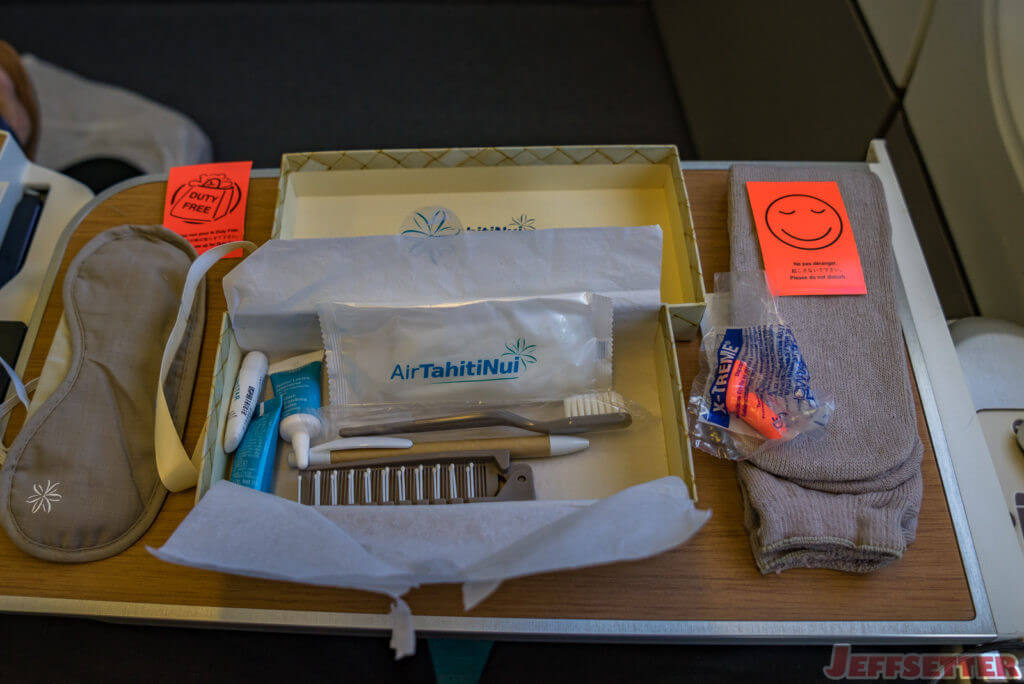 Well, that's it. I hope you enjoyed this tour of the Air Tahiti Nui Business Classe flight from Papeete to Auckland.
Welcome to Aukland and the brisk rains of spring.