Doubling down on its investment in the Boeing 737 MAX, Alaska Air places its largest aircraft order. Ever. This order not only puts Alaska on the path to operating one of the most efficient fleets in the nation but also allows the airline to grow.
Up until recently, Alaska Air had an outstanding order for 94 Boeing 737 MAX aircraft, including the MAX 8 and MAX 9 variants. However, to prepare for the future, Alaska Air places its largest aircraft order in its entire history.
Alaska Air Places Its Largest Aircraft Order
Last week, Alaska Air exercised its options and placed a firm order for 52 new Boeing 737 MAX aircraft, including 42 MAX 10s and 10 MAX 9s. That makes boosts Alaska's 737 MAX orders to 146 total firm orders. These new birds join a current fleet of 162 Boeing 737 NGs, 30 Airbus A320s, and 10 Airbus A321neos. Presumably, most of these aircraft are meant to replace aging 737 NGs.
However, some will help fill the void as Alaska prepares to divest its remaining Airbus aircraft, allowing it to return to having an all-Boeing fleet for the first time since its merger with Virgin America. The airline expects to receive 43 additional MAX aircraft through the end of 2023, joining the 35 MAX 9s currently in service. The new aircraft will then begin to arrive in 2024 and will run through 2027.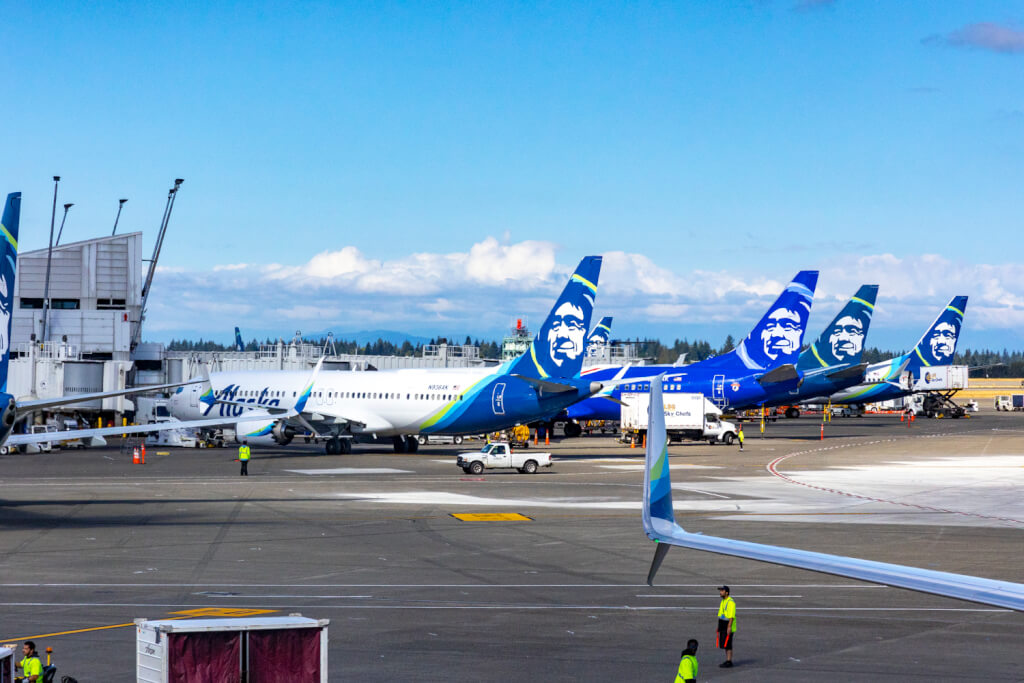 On top of this, Alaska has secured the rights to purchase an additional 105 Boeing 737 MAXs of various types through 2030. If Alaska decides to exercise all of these options, it'll give the airline a total fleet of over 250 MAXs.
Final Thoughts
Personally, I think this is fantastic news. The Boeing 737 MAX is so much quieter than the NGs, improving the flying experience. However, the ordering of so many MAX 10s at this time is interesting, given that they're having certification issues. For those of you who don't know, Boeing and the FAA are locked in a battle to get the 737 MAX 10 and 7 certified before the end of the year to avoid having to install a cockpit alerting system.
However, this additional order – along with similar ones made by airlines such as Delta – helps to put additional pressure on Congress for a deadline extension. As a result, I'm sure Alaska (and others) got a sweet deal on these jets. Plus, Alaska has the option to change what variant it ultimately receives. So this order isn't that big a risk for them.