To get home from San Francisco, we needed to take two flights. The first flight, Alaska Airlines 1837 was our final Virgin America flight. Well, sort of. Technically it's already an Alaska flight, but the service was still Virgin.
After finishing up at Napa Farms Market, we headed over to our gate for the first leg of our journey home. Yeah, I could've booked a direct flight home from SFO, but I didn't care for the flight times. Plus, with a stop in Seattle, I could check out two Centurion Lounges on the same trip ?.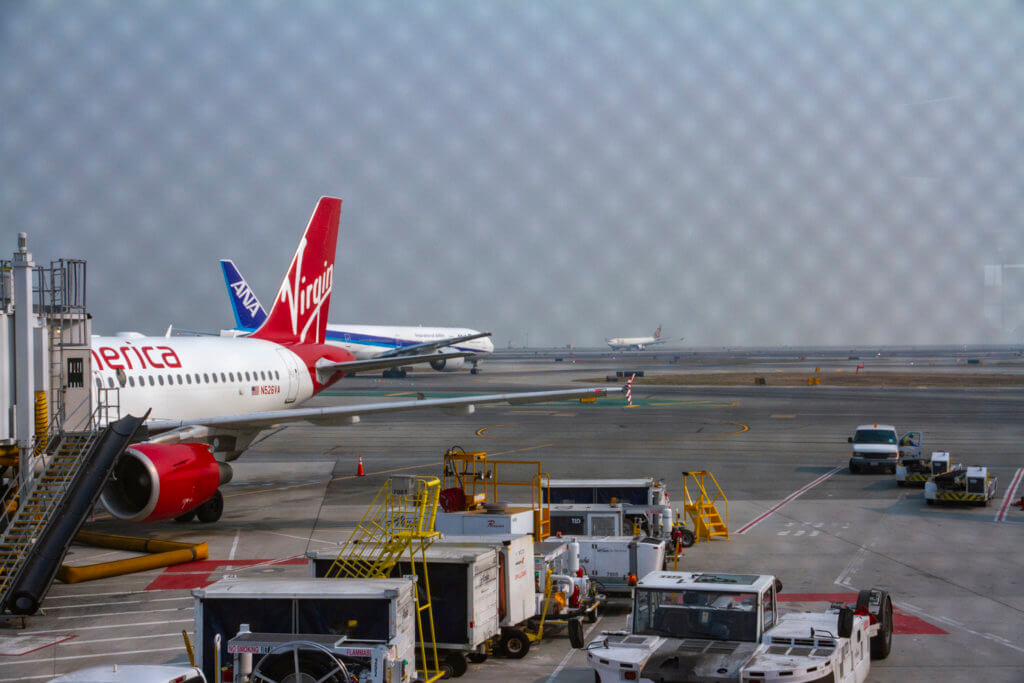 AS 1387 SFO – SEA Boarding
Our flight's scheduled boarding time was 11:50 am. As is often the case for me with Alaska Airlines, pre-boarding began at 11:49 am. Pre-boarding was followed by the boarding call for military personnel at 11:51 am, first class at 11:52, and Group A (our boarding group) at 11:53 am.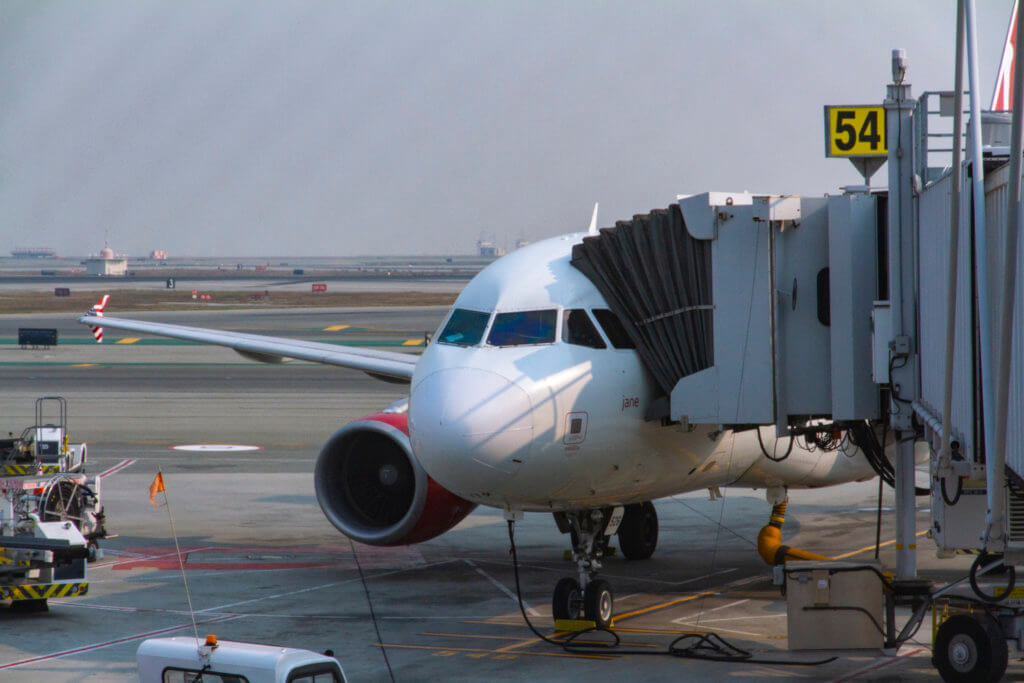 Most of the boarding process finished by 12:06 pm. However, a few passengers hadn't yet arrived yet, so we waited till they showed up. Then, at 12:20 pm the cabin door was closed, 10 minutes prior to our scheduled departure time.
Seats
Much like my flight earlier in the year from LAS to SFO, I sat Mrs. Island Miler and I in the first row of economy. That's one of the only rows Premium Class on Virgin aircraft that haven't been reconfigured yet.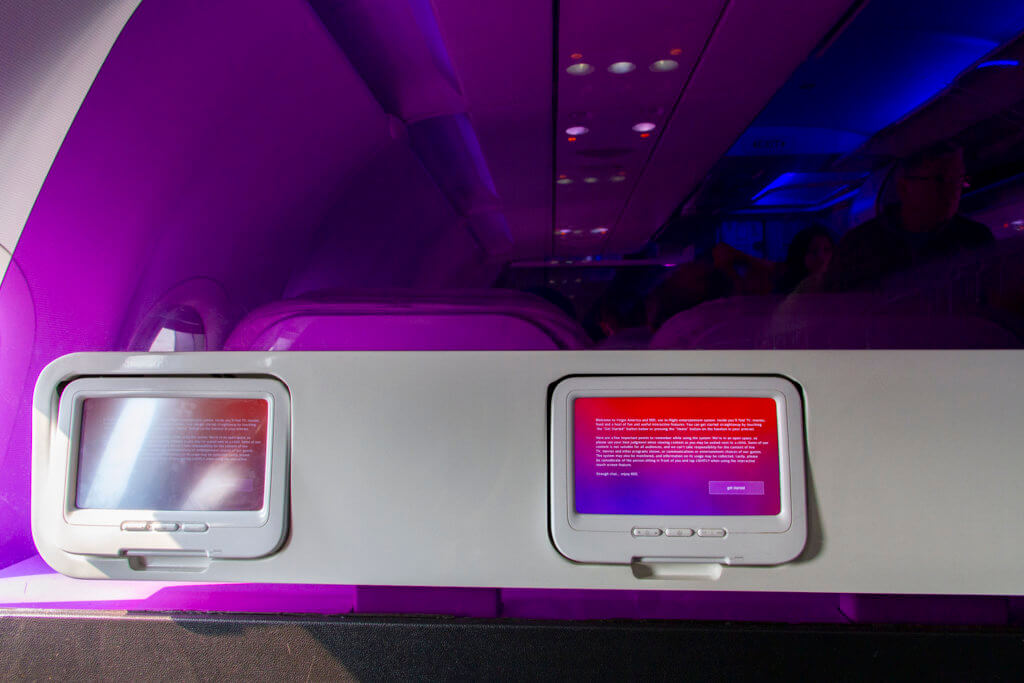 Legroom in these seats is excellent, though the downside is that there's no floor storage available.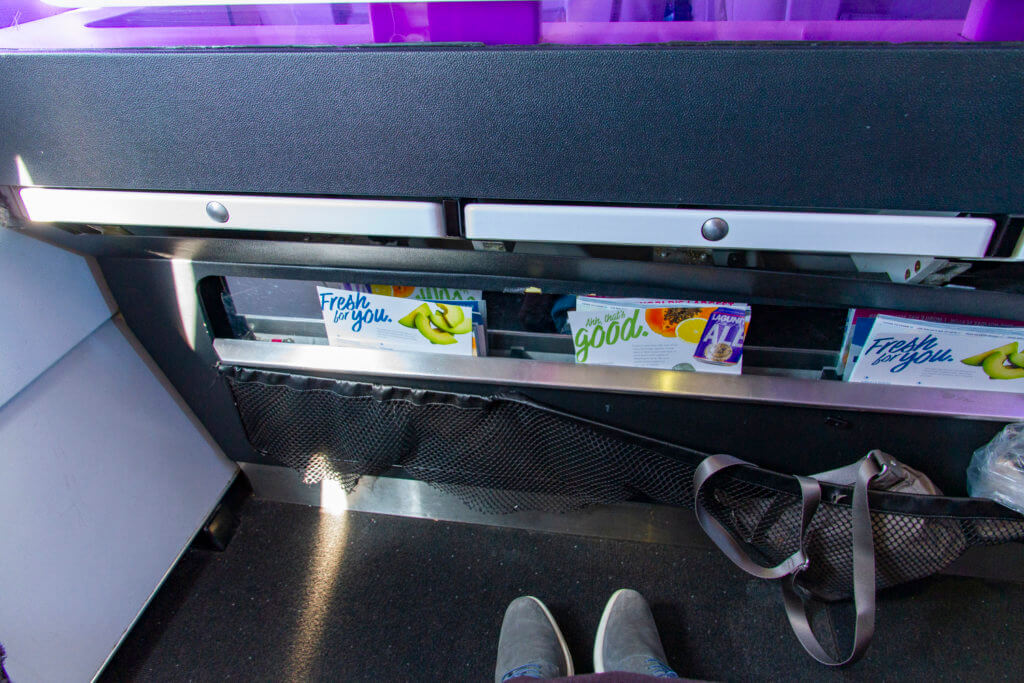 The small item storage net in front of us wasn't looking too good too. But, hey, this configuration is already living on borrowed time. That said, according to this FlyerTalk thread, our particular aircraft, N526VA, an Airbus A319, is still flying around with Virgin interiors.
Departure
Following the safety video, our flight pushed back 1-minute behind schedule at 12:31 pm. With an estimated flight time of an hour and fifty minutes, though, we anticipated an early arrival in Seattle.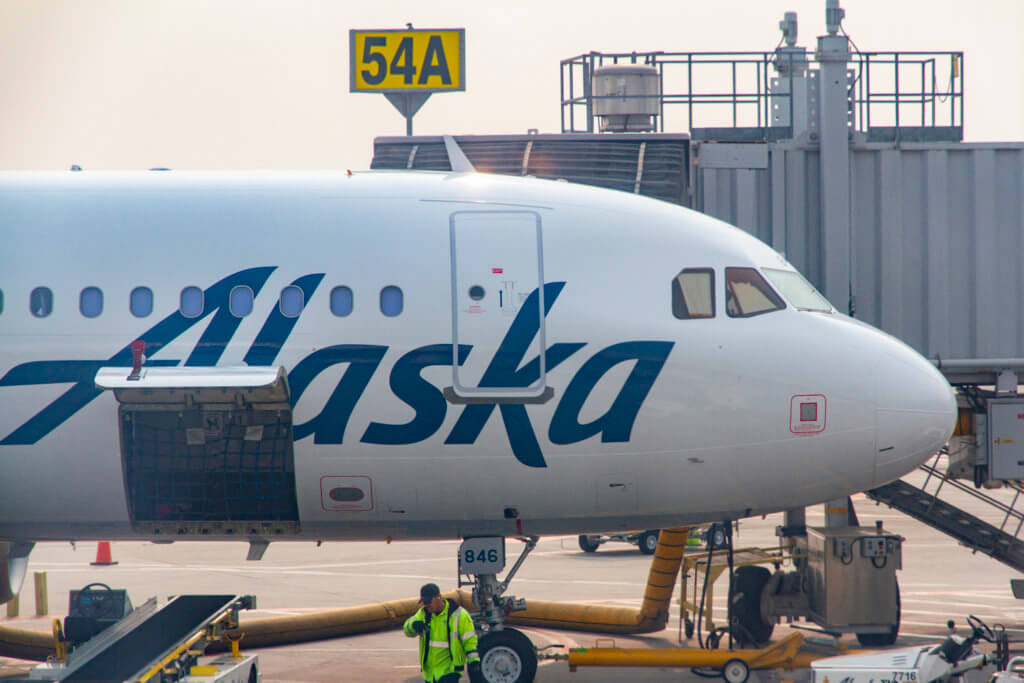 Believe it or not, but conditions that day were worse than the day prior when we went hiking. The smoke around the airport was incredibly thick and seemed to get thicker during our time there.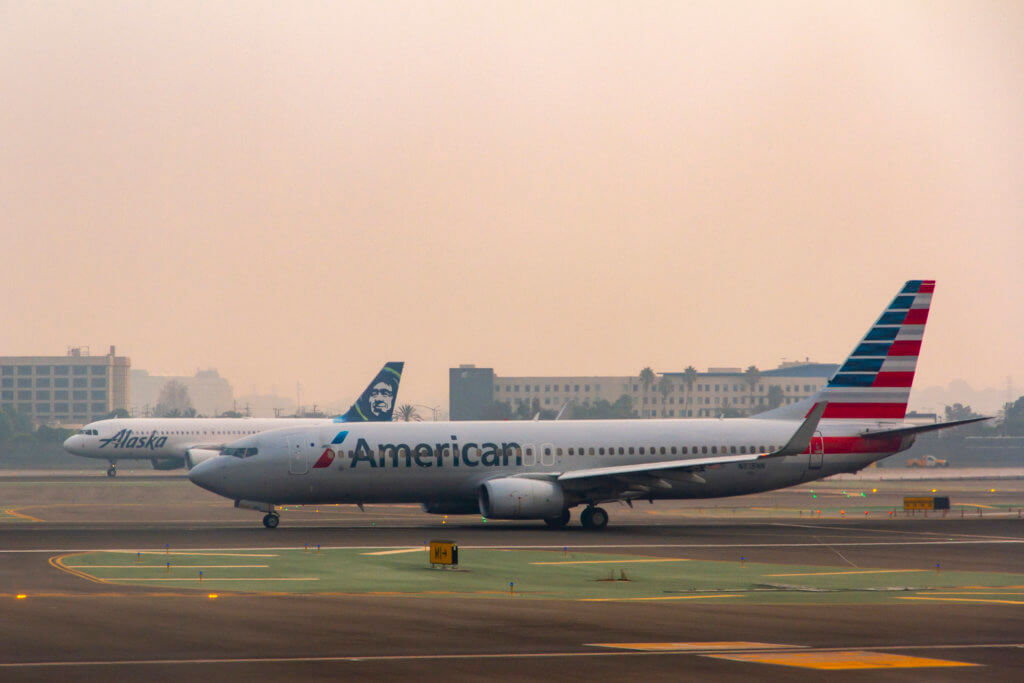 Despite this, there weren't any delays at San Francisco International Airport. So, after a 10-minute taxi to runway 1R, we began our takeoff roll at 12:43 pm. And while SFO usually provides for great views on the climb out, the smoke was so bad we couldn't see anything ?.
Service
About 20 minutes after takeoff, service commenced. First, flight attendants came around offering Biscoff cookies. Then, a choice of Barkthins Dark Chocolate with Almonds and Sea Salt or Cheese Crackers were offered. This was followed by for-purchase food items and complimentary drinks.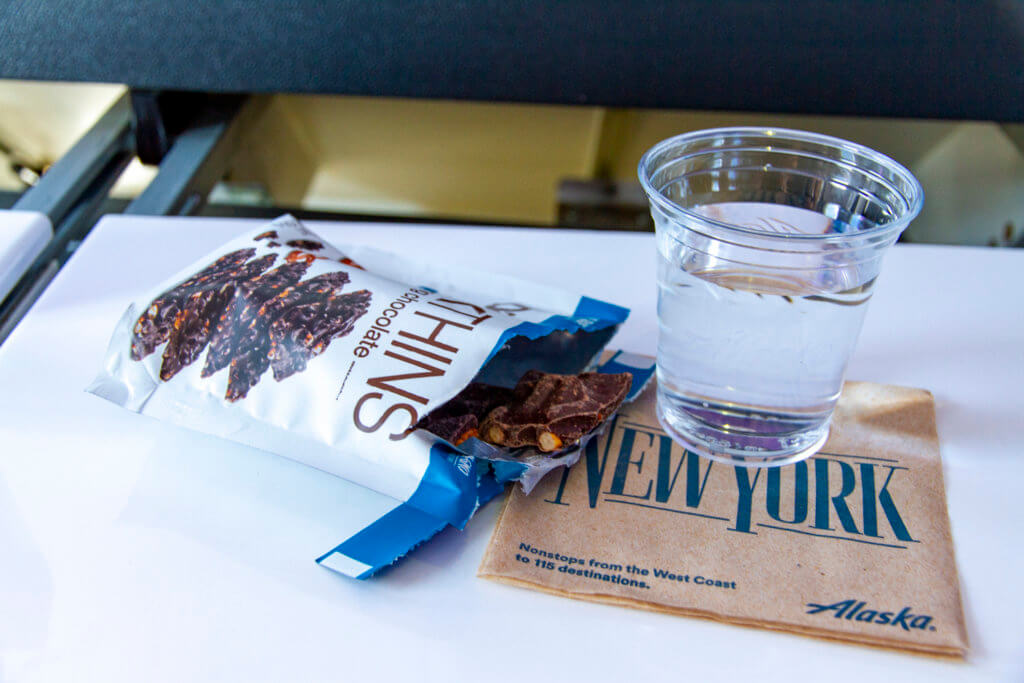 Though I didn't test it, RED system still allowed ordering too. No meals were available for purchase, though, since our flight was under three hours.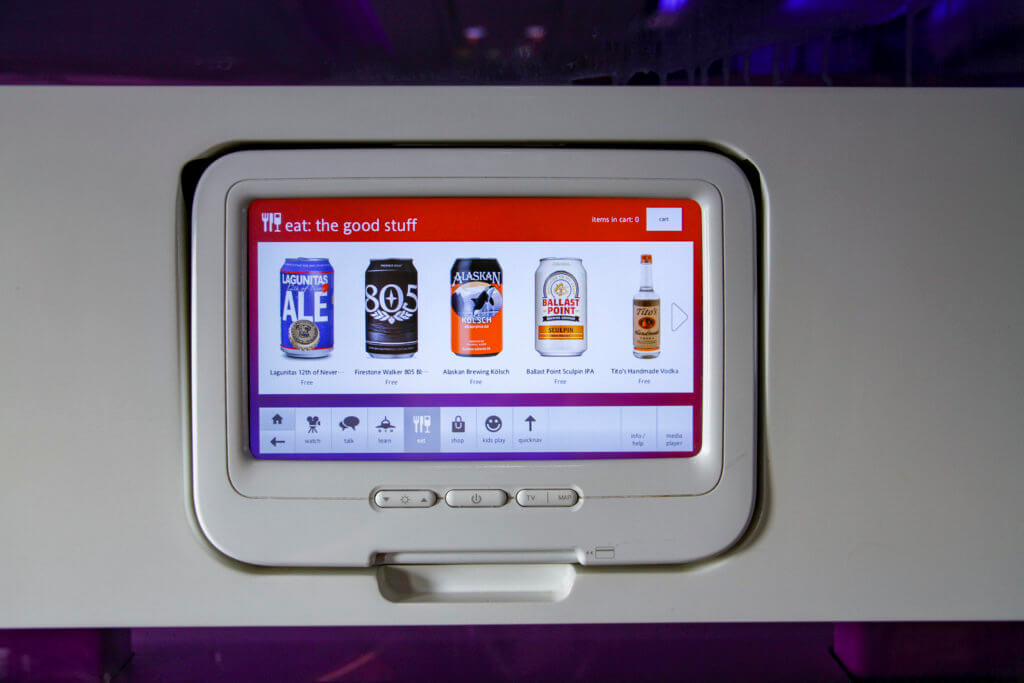 Not long after the service cart passed us, I looked out the window and noticed a cutoff line for the smoke.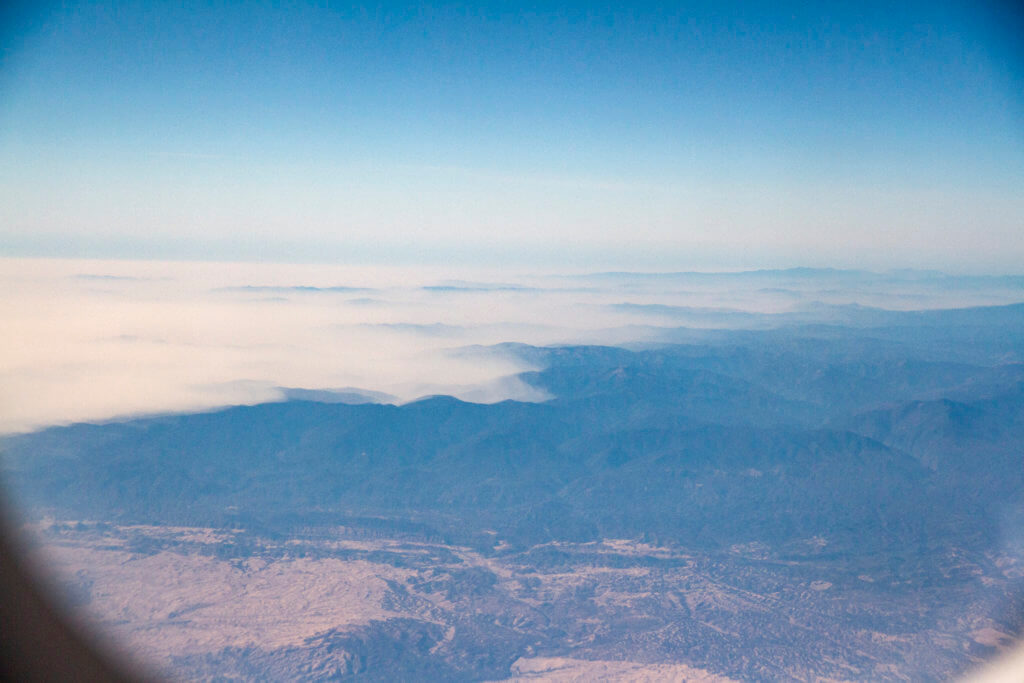 Eventually, we passed Mount Shasta and had a great view out our window. Unfortunately, the better views of the Cascades and Mount Saint Helens were off the starboard side of the aircraft.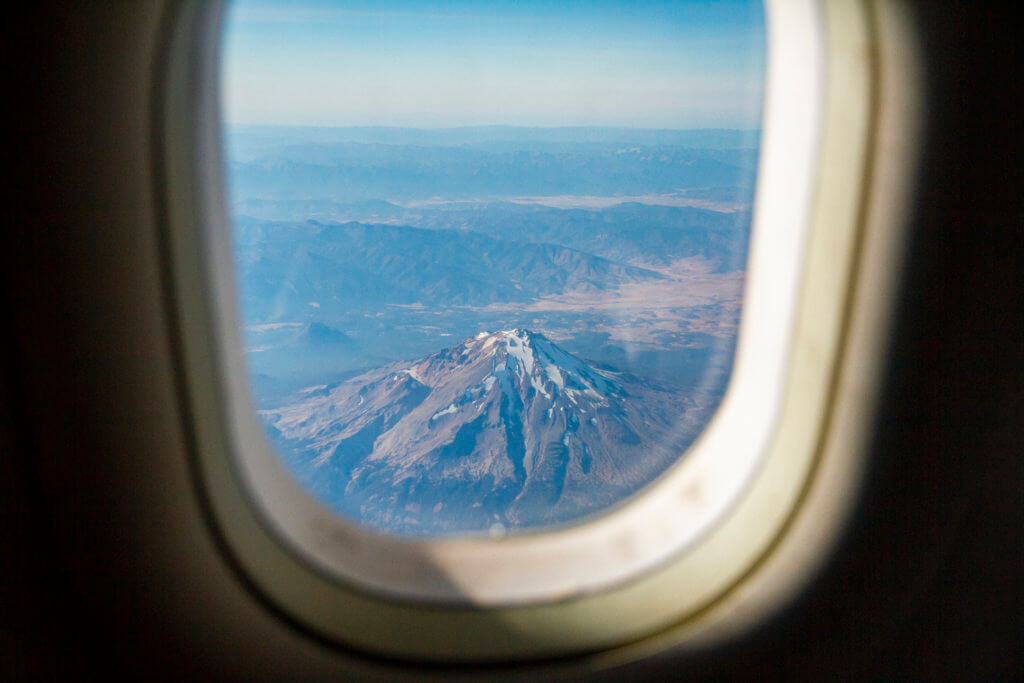 Soon enough, we began our descent into sunny (in November?!) Seattle.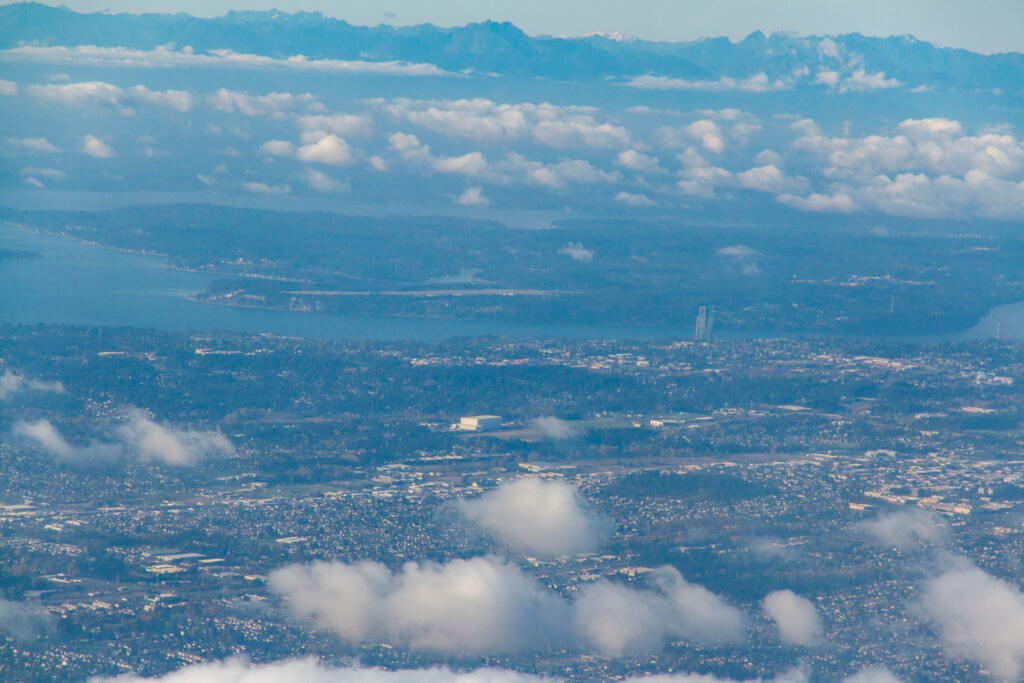 Then, at 2:12 pm we began our final descent, touching down at SEATAC at 2:33 pm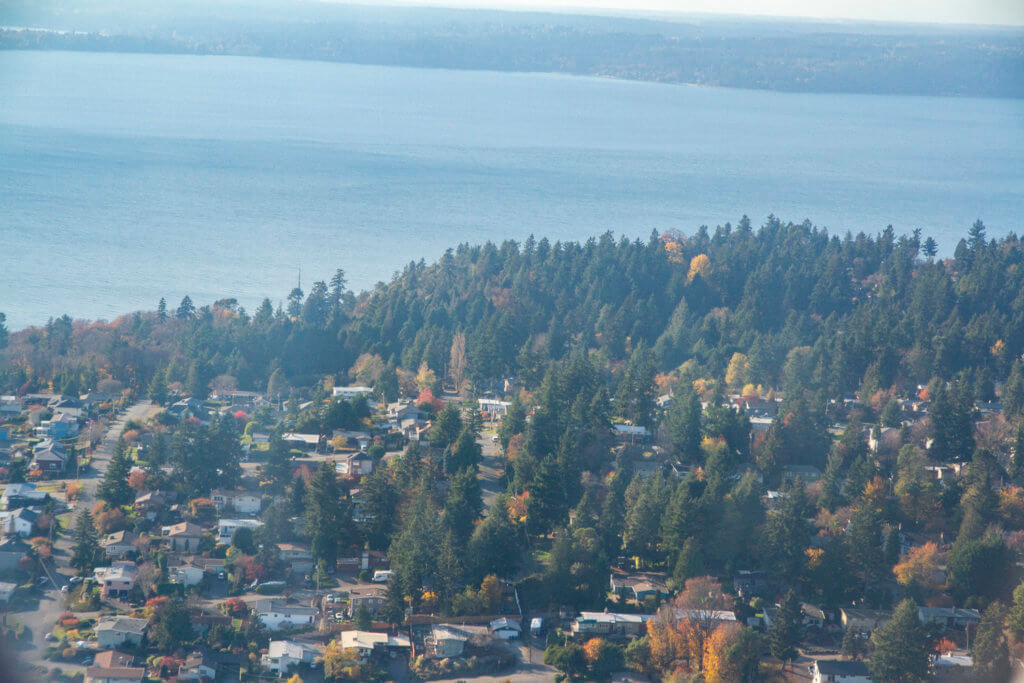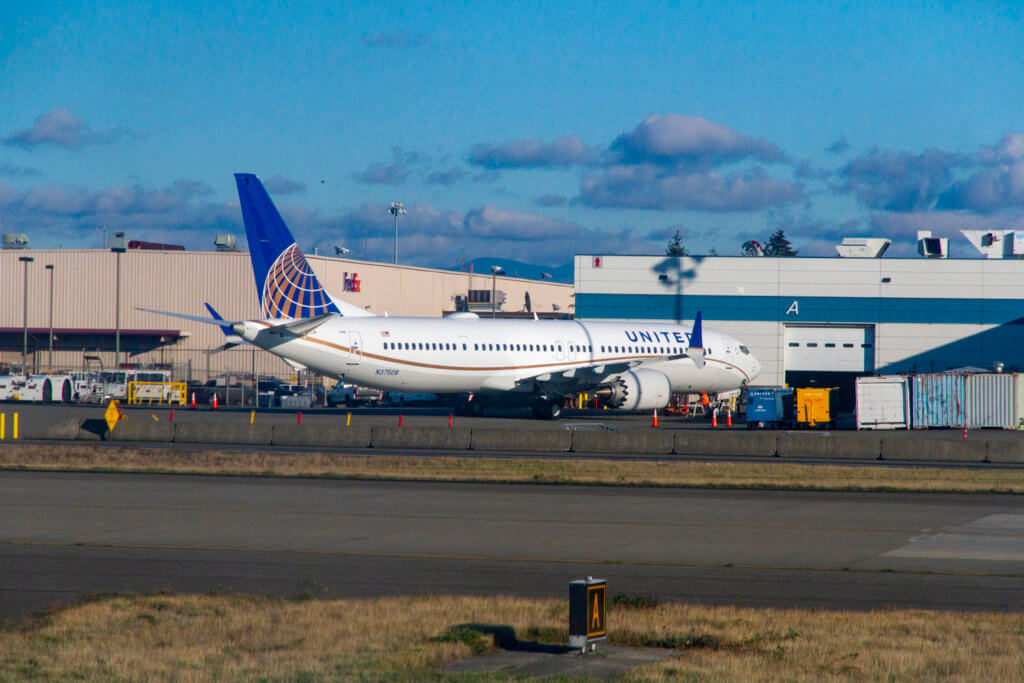 After an 11-minute taxi, we arrived at our gate at 2:44 pm, 4 minutes ahead of schedule.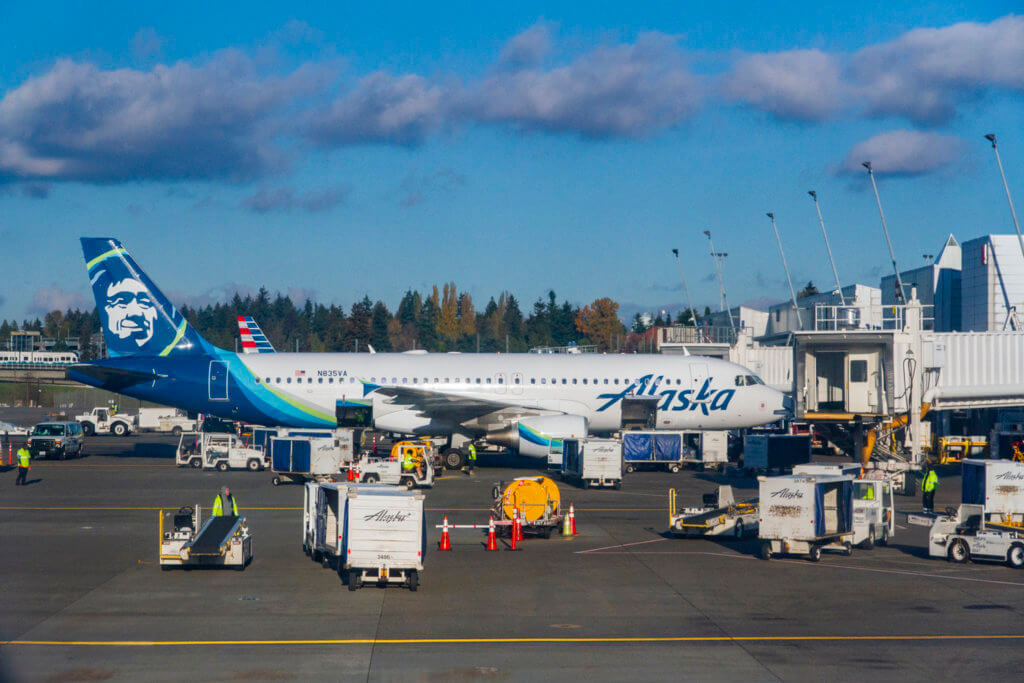 Alaska Airlines 1837 – Our Final Virgin America Flight, Final Thoughts
This flight was Mrs. Island Miler's first flight on "Virgin America." Me? I was able to experience Virgin America twice before, once from LAS to SFO and again from SFO to HNL. But this is flight, as I said earlier, was our last experience with Virgin's hard product. After all, we have no plans to travel out of state for the rest of the year, and Alaska Air anticipates finishing its conversion by early 2020.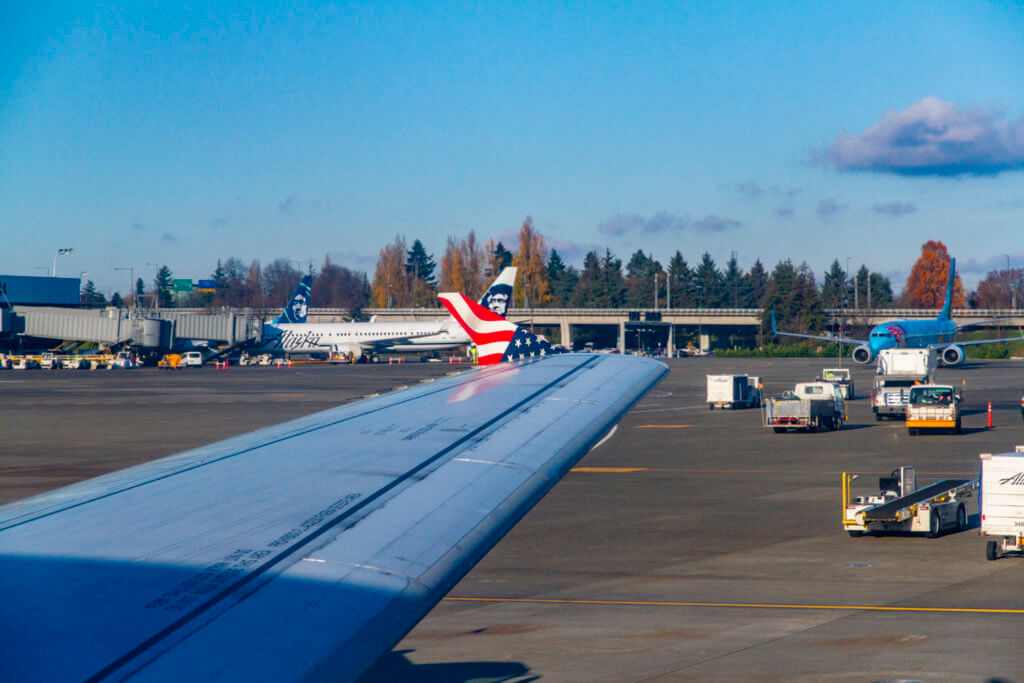 As far as how the flight itself went, though, it was a typical Alaska Air experience. That is to say, great service with free snacks and booze for us since we were in Premium Class. I will say, our landing in SEA was exceptionally smooth too. You couldn't feel the exact moment we touched down; we clearly had a highly-skilled pilot up front.
A Gourmet Adventure Through Northern California
Alaska Airlines 1837 – Our Final Virgin American Flight