It's natural for airlines to make adjustments to their route networks. And the latest airline to do so is my preferred airline. So let's go over how Alaska Airlines adjusts Kona service.
With Southwest now flying between Hawaii and certain cities in California, competitive dynamics are changing rapidly and drastically on those routes. Heck, I know people that stopped flying with legacy carriers in favor of Southwest. And while more competition is always good, it can sometimes have negative effects, including route changes.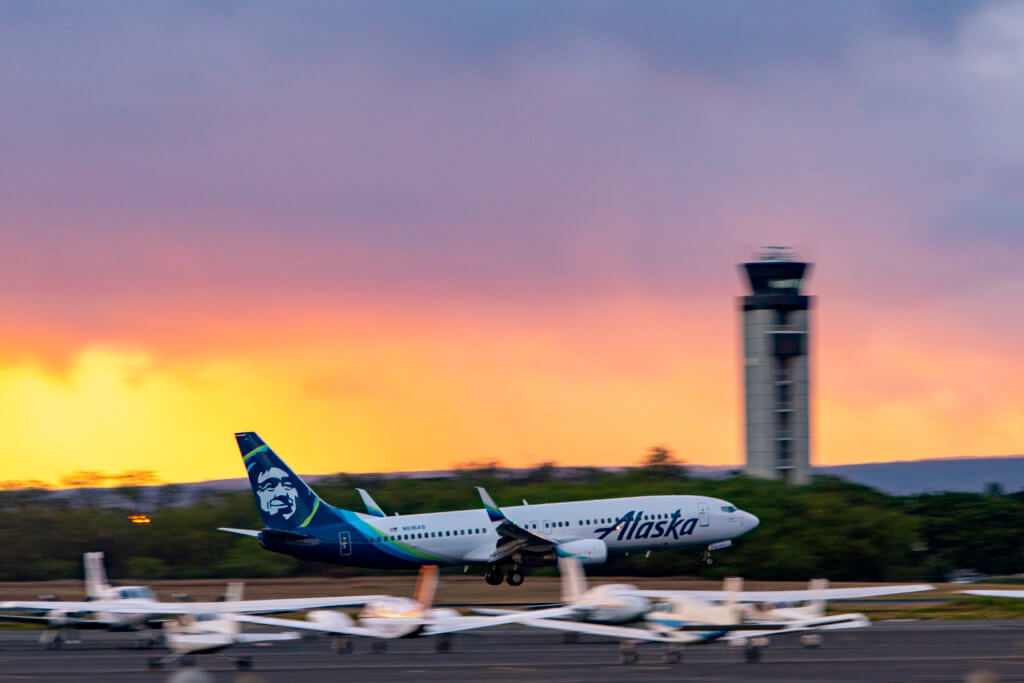 What's Changing + When
Alaska Air, my preferred airline, is making adjustments to its Kona service. Beginning in March 2020, they're ending flights between Kona and San Francisco and Sacramento. Currently, the San Francisco flight operates four times weekly, and the Sacramento one three times.
Despite the changes, though, the Airline says overall California – Kona service is not impacted. How? Because the airline is simultaneously adding frequencies on its routes between Kona and San Jose and San Diego. Both frequency additions will see daily flights, which sounds like an uptick in total seats, if you ask me.
Alaska claims the change is based on customer demand. According to Alaska's Hawaii Director of Sales, Community and Public Relations, there's more demand between San Jose and San Diego and Kona than there is between San Francisco and Sacramento and Kona. It's worth noting, however, that Southwest plans to begin San Jose and San Diego service to Kona on March 7, 2020. Those flights, by the way, will also be daily and launches alongside San Jose and San Diego to Lihue flights. Then again, Southwest is also starting service between Oakland and San Jose and Kona in January 2020 too.
Alaska Airlines Adjusts Kona Service, Final Thoughts
Despite what their public statement says, I think Alaska is making a preemptive view to strengthen their position against Southwest. And that's not a bad thing. I just hope the move doesn't come back to bite them later. Further, I find it curious that Alaska is deciding to reduce service from its San Francisco hub. Especially as the seek to further grow their presence there. But, hey, I trust Alaska's judgment way more than Hawaiian's.