It's official! Alaska Airlines is joining Oneworld! And that's great news, as it rolls back cuts made in its relationship with American, while adding so many more partners.
We've known for some time now that Alaska Air might join Oneworld. But, things were looking so hot these past few years as Alaska and American limited the scope of their partnership. In fact, there were very few American flights on which you could earn Mileage Plan miles and qualifying miles, and vice-versa. But, that will all change in the not-too-distant future.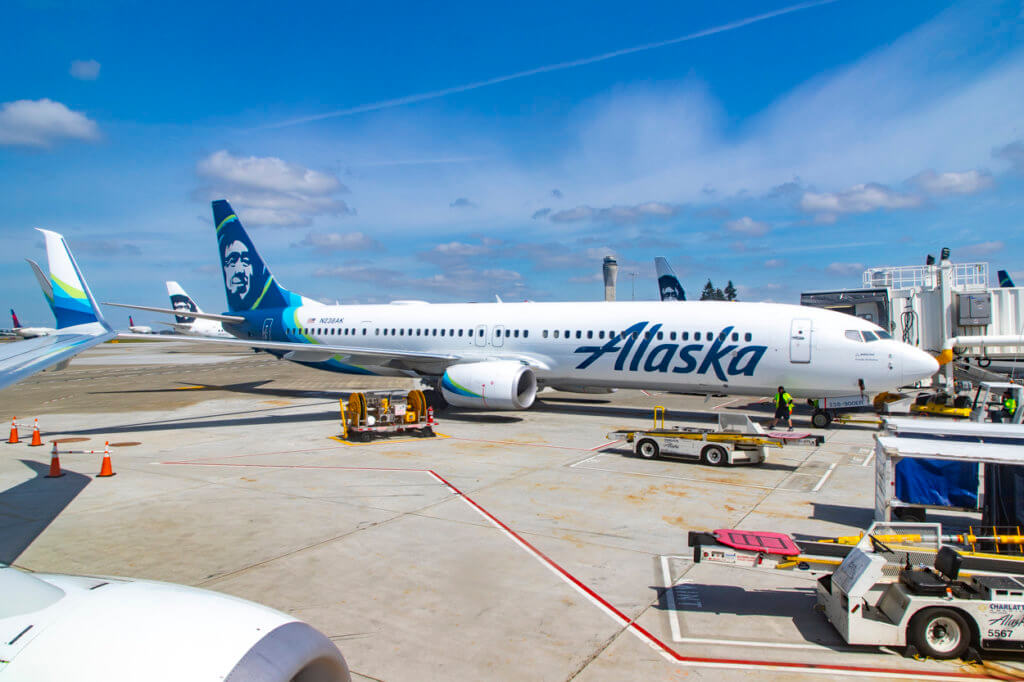 Changes Effective Today
There are two changes that are already in effect for Alaska customers:
The first change is the biggest, which is the ability to redeem miles on

ALL

American Airlines flights
Second, Alaska Lounge members can now access all American Admiral's Club lounges
With these changes, Alaska Mileage Plan members may continue to earn and redeem miles with Alaska's 16 partner airlines – for now.

Spring 2020
The change happening in Spring 2020 is, perhaps, the biggest news for me. And that's the ability to earn miles on ALL American Airlines flights – domestic and international. While I'm no longer an American fan, this really helps fill in the gaps for me. Heck, this was an excellent benefit to have back in 2017 when I flew to San Antonio since it was insanely inconvenient for me to do so all on Alaska metal.
Spring 2021
I guess this is a change but as of Spring 2021, American is launching a non-stop flight between Seattle and London. Don't get me wrong, this is great in terms of connectivity, but does it really deserve it's own call out? After all, American is commencing a Seattle-Bangalore flight this October too.
Summer 2021
The summer of next year is when Alaska Air formally becomes a full-fledged members of Oneworld. At this time, Mileage Plan members can earn and redeem miles on ALL Oneworld partner airlines. Of course, this also means that Mileage Plan members will begin enjoying reciprocal Elite benefits with Oneworld partners too. And, finally, at this time, Mileage Plan MVP Gold and MVP Gold 75k begin receiving access to all Oneworld lounges.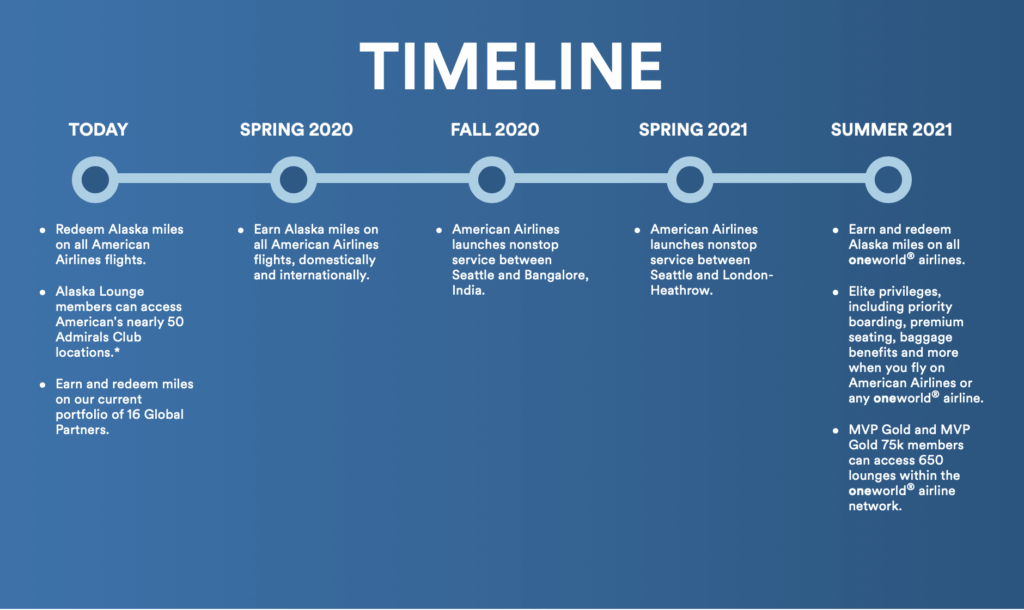 My Concerns
While this is all certainly very good news, I do have a few concerns. First, the elephant in the room – what happens to Alaska Air's relationship with non-Oneworld airlines like Emirates, Singapore, and Korean Air, to name a few. By no means does their membership in Oneworld mean they can no longer partner with them, but it's also normal for airlines to sever ties with non-alliance partners too. And that's concerning since there are some sweet spots we'd lose if this came to pass.
Beyond changes in partners, we'll likely see Mileage Plan itself too. At the moment, Mileage Plan is one of the best loyalty programs out there. They've retained their traditional earning structure and generally offers good value on the redemption side. But with more earning and redemption potential, you can all but guarantee a devaluation in the future. Hopefully, they don't go as far as to change to a revenue-based system as American has. But only time will tell at this point.
Alaska Airlines is Joining Oneworld, Final Thoughts
Again, news that Alaska Airlines is joining Oneworld is a good thing. Especially as Delta seeks to dominate Seattle at Alaska's expense, and even Southwest tries to oust Alaska from the Hawaii market. But, be mindful of the negative impacts these changes can have down the road. Given that potential, its probably best to do any aspirational award travel on non-Oneworld partners within the next year if you're able to.