Recently, Alaska Airlines received its final approval from the Department of Justice to move forward with its acquisition of Virgin America.  But, today, Alaska officially unveiled its public facing messaging with a new website called differentworks.com.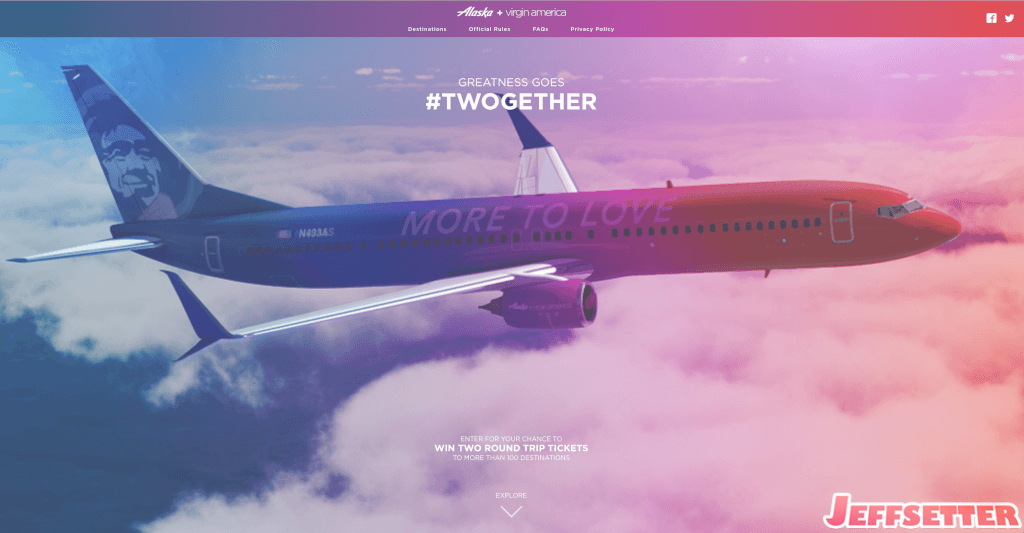 The website goes over various aspects of the merger, including the airline's expanded route map.  Interesting, Alaska and Virgin passengers will begin seeing benefits on both airlines as early as next Monday.  Specifically, beginning December 19, Mileage Plan and Elevate members will be able to earn miles on all Alaska and Virgin flights.  The ability to redeem miles on each airline, however, won't become available until January 9, 2017.  Even that seems fairly soon. What's more, however, it looks like Alaska will begin pushing Elevate members to Mileage Plan beginning January 9, too.  At that time, status matches into Mileage Plan will become available, and are clearly outlined on the website.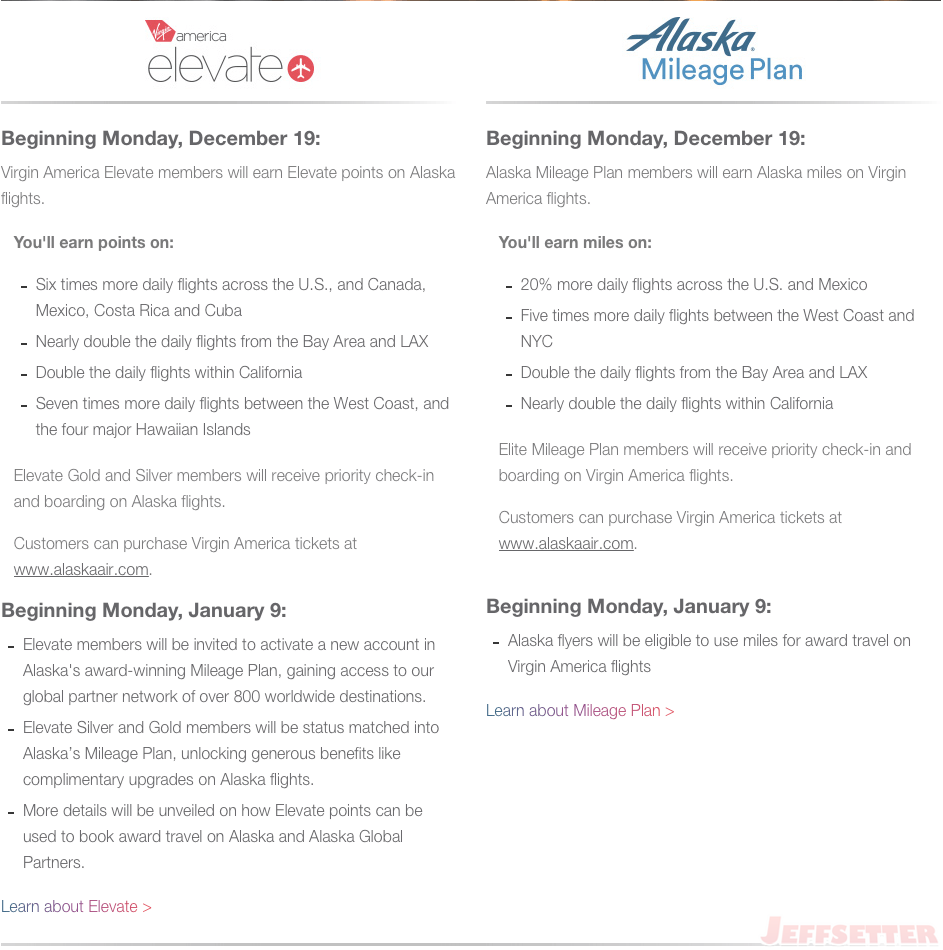 What we don't know yet, however, is how the merger will affect mileage earning.  I've got my fingers crossed that we won't see too much change.  In fact, I recently made the jump to Alaska from American and Hawaiian thanks to its great rewards program.  I love that they still adhere to a traditional system and don't charge ridiculously high rates for award flights like Hawaiian.  I also love that the Mileage Plan Visa Signature has meaningful benefits, too, unlike Hawaiian's World Elite MasterCard.  One thing I could understand changing, though, would be increasing qualifications for MVP status.  Some of the flights we were on recently were comprised of more than half MVPs, which presented unique challenges to say the least… but more on that later.
For now, things look like they'll remain largely the same, which is expected.  While I'm anxious to see what changes will be coming in the future, it's great to see things beginning to fall in place.  I'm hopefully optimistic Alaska will remain true to itself, though it will understandably need to make some changes and faces the challenge of combining two very different in-flight products.  Oh, and don't forget to check out Alaska's #TwoTogether sweepstakes for your chance to win two, free roundtrip tickets!