Two years ago, I called the Alaska Air Visa the best airline card for infrequent travelers. And, you know what, that still holds true today. So let's do an Alaska Airlines Visa Signature Review 2019 edition.
Yall know that I've been rather indifferent towards airline credit cards for a while now. In fact, I got rid of a couple of them this year and am trying to figure out how to get rid of one more. But, at least for now, there's one airline credit card I won't get rid of, and that's my Alaska Airlines Visa Signature.

Alaska Airlines Visa Signature Benefits
Unlike most of the other airline card products out there, not much has changed with the Alaska Airlines Visa Signature card in the past couple of years. So, benefits cardholders can continue to expect for a $75 annual fee include:
3x miles on all Alaska Air spend
1x miles on all other spend
first checked bag free for you and up to six others traveling with you on the same itinerary
annual companion fare, which gets you a companion fare for $99 plus taxes and fees (minimum $22) anywhere Alaska flies when you purchase a ticket at regular price
no foreign transaction fee
FICO score
The key benefit here is the annual companion fare. Flying anywhere Alaska flies on that certificate can save BIG. For example, earlier this year, I booked a somewhat last-minute trip to Portland and spent $730 on my ticket and spent $150 on the companion fare. That's a savings of $580!
Likewise, my very first purchase on the card was for tickets to New York. I spent about $800 on my ticket (roundtrip) and $150 on Mrs. Island Miler's companion ticket. That represents a savings of $650. So, yeah, I gladly pay the $75 annual fee for this card. Especially since I use my certificate EVERY YEAR.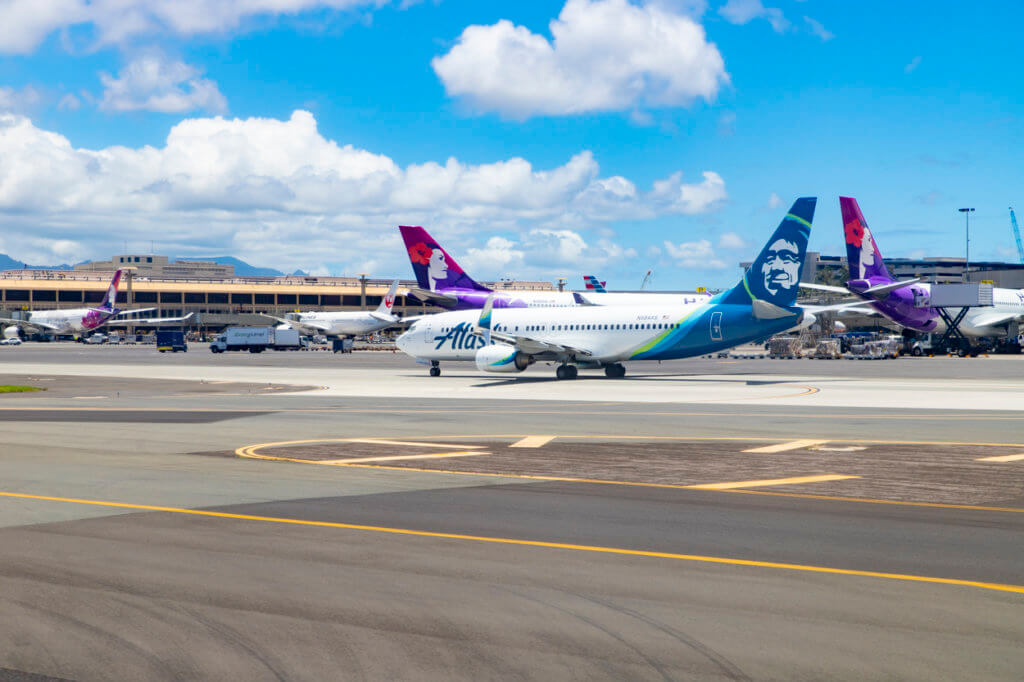 What's Changed
The only thing that has changed in the past couple of years is the introductory bonus. When I signed up, it was the companion pass and 30,000 bonus miles. Then, we've seen it change to a companion pass without the $99 + fees and taxes, which is awesome. And, today, the intro offer is now for the regular companion fare plus 40,000 miles. To get that offer, you'll need to spend $2,000 in the first 90 days, which isn't difficult to do at all.
What do 40,000 miles get you? Well, a roundtrip award ticket between Hawaii and the contiguous U.S. costs between 30,000 and 100,000 miles in economy. You could even get off-peak economy class roundtrip tickets from Hawaii to Europe on American for 45,000 miles. That's just slightly more than what Hawaiian charges for a roundtrip ticket between Hawaii and Vegas!
Alaska Airlines Visa Signature Review 2019, Final Thoughts
Given the fact that the card hasn't changed at all in the past couple of years, it makes sense that my sentiment hasn't changed either. The Alaska Airlines Visa Signature remains my favorite airline credit card. It also remains the airline card I recommend most for infrequent travelers. After all, even if you use the card only for its companion fare, it makes sense to keep. The fare more than makes up for the annual fee, while the baggage credit adds even more value.
In fact, in 2019 alone, the Alaska Airlines Visa Signature has saved me $180 in baggage fees and $580 on airfare. That brings me to a total of $760 in total savings for the year. And that's based on travel I would've done whether I had the card or not. So, yeah, I'm willing to keep spending $75 on the annual fee so long as the companion fare and checked bag benefits don't change.