Joining the ever-growing number of airlines doing so, American is to offer pre-travel testing to Hawaii too. However, they're the first US airline to offer pre-travel testing for an international destination as well.
American's Hawaii Pre-Travel Testing
Starting on October 15, American will offer pre-travel testing out of its primary hub, Dallas-Fort Worth in partnership with CareNow Urgent Care. Few details about the testing program are provided by the airline, but we do know that the initial test on offer is a rapid test. What's more, these rapid tests will be administered at the CareNow Urgent Care facility at DFW. Pricing is not yet available, though the service is available to connecting passengers.
Unlike other airlines that have announced testing programs thus far, American does plan on offering a total of three options. In addition to rapid testing at the airport, other options include testing at all CareNow Urgent Care locations, as well as an at-home option.
The at-home option American selected is provided by LetsGetChecked. And they can do this because LetsGetChecked plans use a virtual visit system to monitor at-home sample collections. Results from these tests typically take 48 hours to become available. These tests are the only American option we have pricing for at $129.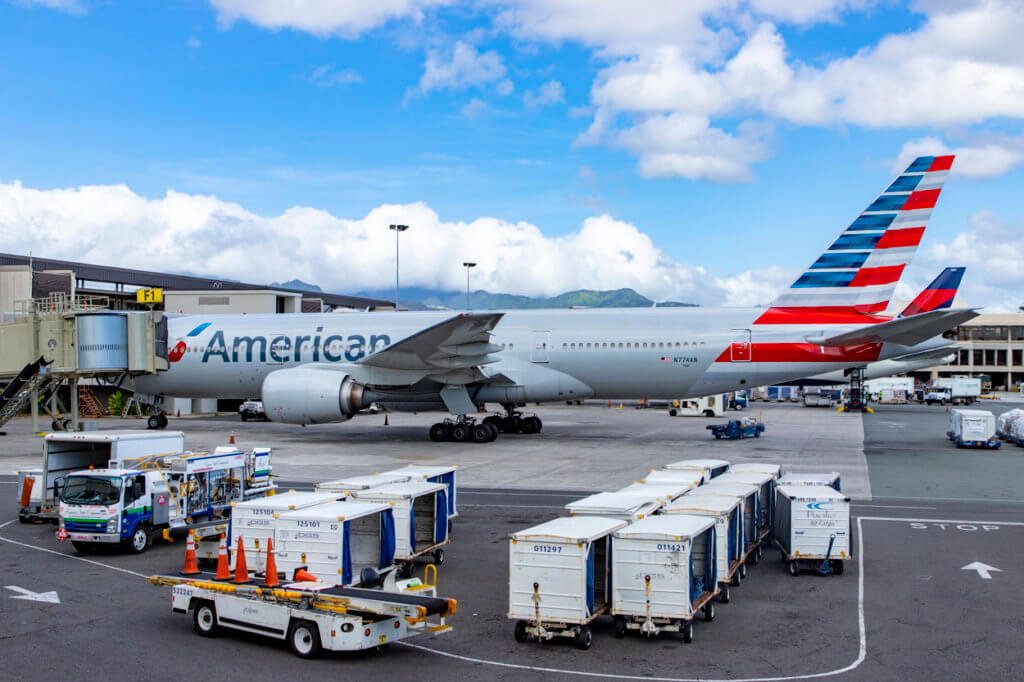 Jamaica Pre-Travel Testing
Beginning in October, American will provide testing to Jamaica citizens returning home via Miami International Airport. The plan is to use Jamaican citizens to pilot the program, and then open it up to visitors later. That, however, is all we know about the program thus far. No word on the type of test they're using, home much it'll cost, etc.
Following the launch of its Jamaica pre-travel testing program, American expects to launch a similar program for the Bahamas.
American to Offer Pre-Travel Testing to Hawaii, Final Thoughts
While it makes sense that American would begin its pre-travel testing out of DFW, I kind of thought they'd start out of LAX instead. After all, the West Coast is Hawaii's biggest travel market. Plus, the airline even maintains a dedicated sublet of aircraft for Hawaii flying there. But, Hawaiian does have that city covered already. So, they probably thought that offering testing at DFW would serve them better for now. Whether that ends up being true or not, we'll have to wait and see.