We've been talking about ANA's upcoming A380 aircraft for some time now.  Information, after all, the airline only gave small bits of information here and there.  But now, we finally know the last big piece of information, the service start date.  And, it appears that the ANA Hawaii A380 service begins in May 2019; just six months from now.
So, we know what ANA's new A380s will look like.  We also know how they'll be configured and what the airport experience will be like.  But the biggest remaining questions are what kind of frequencies they'll operate and when they'll begin this new service.  And now, we have answers to both those questions.  Sort of.
Service Start Date
According to a new release from ANA, the airline will commence its A380 service between Honolulu's Daniel K. Inouye International Airport and Tokyo Narita International Airport on May 24, 2019.  And, initially, the whales Honu jets will operate the route just three times per week on Tuesday, Friday, and Sunday.  However, in June 2019, those frequencies will jump to TEN TIMES PER WEEK with a daily flight and the Tuesday, Friday, and Sunday flights.  Of course, we don't know if this is in addition to or replacing the airline's current flights, which consists of two flights to Narita and one to Haneda.  Currently, ANA has Boeing 787-9s deployed on the Narita route, which has a capacity of 246 passengers in a three-class configuration.  Their A380, on the other hand, has the capacity for 520 passengers in a four-class configuration.  So one A380 could easily replace both 787 flights, though, again, it isn't clear yet what ANA will do.
Details
What we do know is the A380 will feature ANA's new first class suites, business class, premium economy, and standard economy.  Pitch in standard economy, by the way, is 34 inches for standard seats, and 32 inches for ANA Couch seats.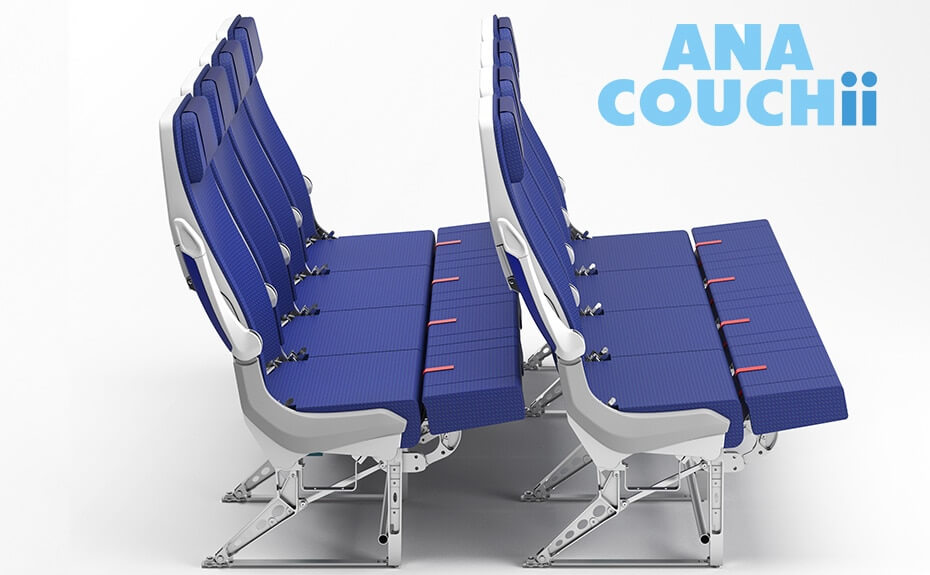 Premium seats are on the upper deck, while standard economy (including the ANA Couch) is on the lower deck.  And, as you'll recall, ANA is building a dedicated A380 lounge at HNL, which will have its own gate.  The lounge will be accessible to those flying in first, business, and premium economy.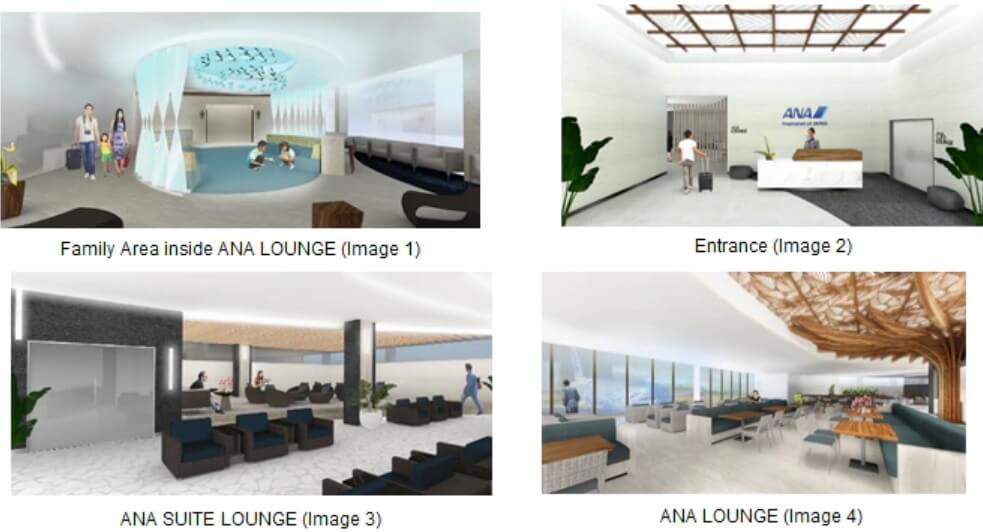 Aside from new seats, ANA is also changing up its catering for the A380 service.  From launch through the end of August 2019, first class passengers will enjoy the cuisine of Noe, an Italian fine dining restaurant at the Four Seasons Oahu at Ko Olina Resort.  I've never been, but it does look good.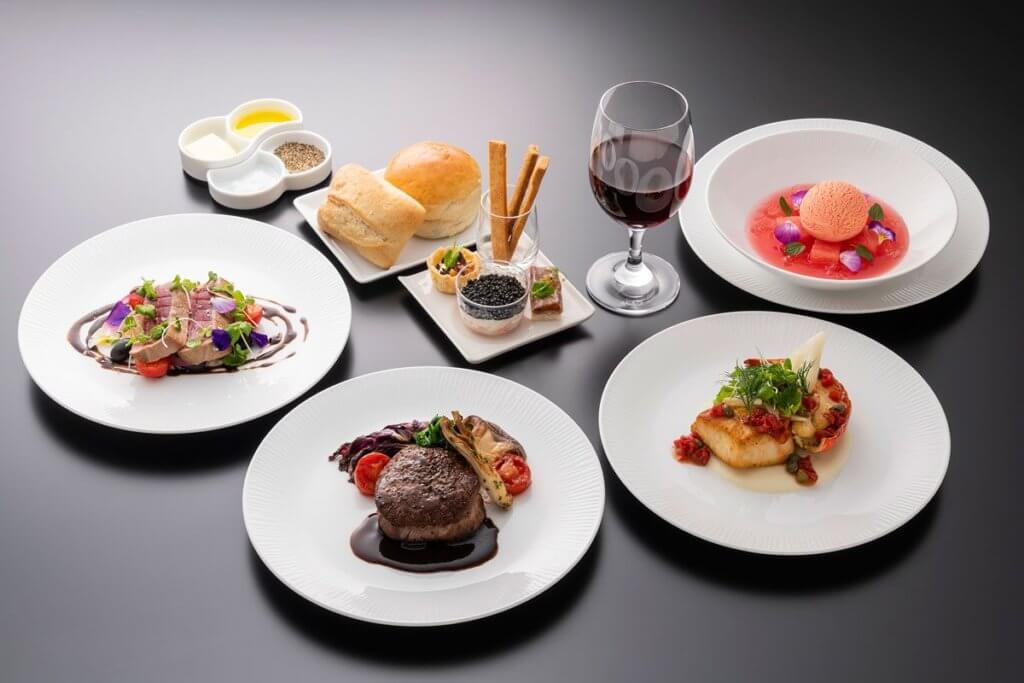 For those of us sitting in the back, though, ANA has unique meals for us too.  In fact, from service launch through the end of May 2020, they'll be featuring cuisine from Bill's Sydney Waikiki in the back of the plane.  And, I have been there before and do like it, so that's a plus.  Unfortunately, no sample images are provided, but a card will come with the meal, redeemable for a free drink at the restaurant.  ANA also says that Premium Economy will have an upgraded western and Japanese option available too, which is nice.

Funnily, ANA makes no mention of business class catering, so I guess we'll have to wait and see what happens with that.  We do know, though, that beyond meals, all passengers will have access to a walk-up snacks and drinks bar, and all passengers may order a complimentary Blue Hawaii Cocktail.

ANA Hawaii A380 Service Begins in May 2019, Final Thoughts
I must say, I'm impressed with ANA's initial game plan for the A380 Hawaii service.  They're going all out with this service, and it looks as if every passenger in every fare class will have a nice flight.  I wonder, though, if ANA is doing all of this to be able to command a fare premium for its flights.  I mean, the amenities look great on paper and the A380 is a novelty on this route.  But at the same time, they're flooding the market with seats.  Come June, ANA will have well over 700 per day between Honolulu and Tokyo Narita, and over 1,000 seats on A380 double days.  That's an enormous increase over today's inventory, which comes in at just under 500 seats daily.  And remember, it isn't just ANA that flies between Tokyo Narita and Honolulu.  Hawaiian, United, Japan Airlines, Delta, and Korean Airlines all operate this route (and Haneda for some) too.  So, I'm pretty sure prices are going to drop in the future.  And, of course, we still don't know what ANA will do with its third A380.