My indifference to the Hawaiian Airlines World Elite Mastercard is well known. Traditionally, the card had negligible value. However, that value just got a bit better as Barclays improves the Hawaiian card.
Up until now, the Hawaiian Airlines World Elite Mastercard always had the same basic features. For a $99 annual fee, you got:
Annual $100 companion credit for domestic trans-Pacific flights
3x miles on Hawaiian purchase
2x miles on gas, restaurants, and groceries
No foreign transaction fee
Discounted award flights (35,000 miles versus 40,000 miles)
One free checked bag for the primary cardholder only (HawaiianMiles members pay $15 inter-island, $20 trans-Pacific)
For someone that flies Hawaiian often by themselves, the card only really makes sense if you take at least two roundtrip trans-Pacific flights per year and earn a ton of miles. The value proposition vastly improves, however, if you fly with a companion. But, depending on how you travel, the value proposition just got a bit better.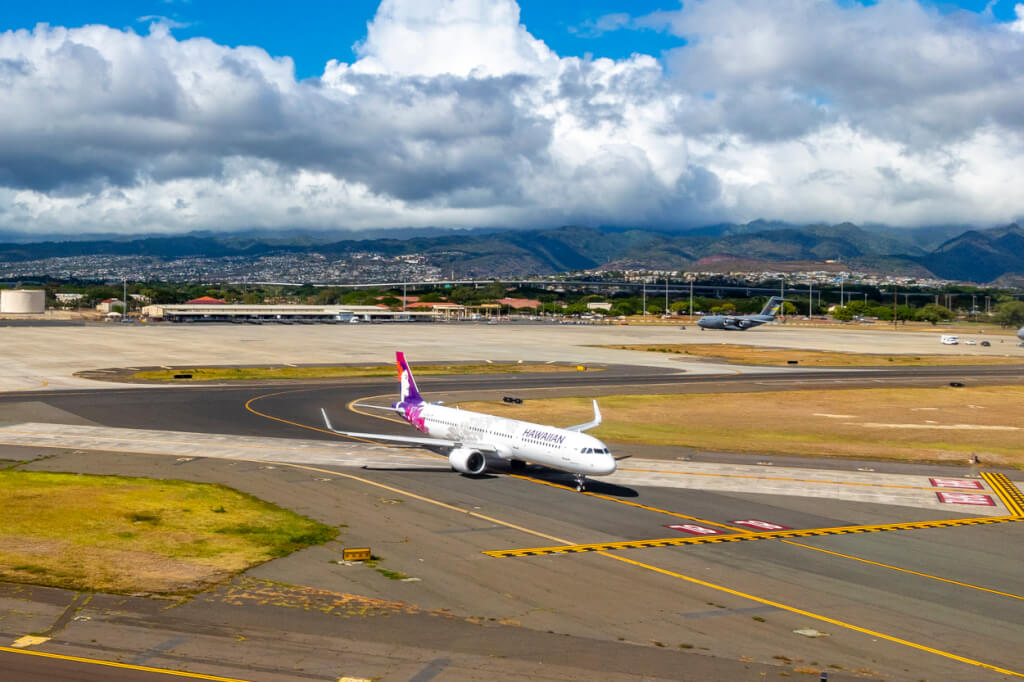 Barclays Improves the Hawaiian Card
The big improvement to the Hawaiian Airlines World Elite Mastercard? The baggage fee benefit. Specifically, cardholders can now check two bags for free. Effectively, that means you and a companion can get one bag free; you just have to put them both under your own name and ticket. And, of course, that'll mean savings of $40 per flight or $80 per roundtrip flight for a couple traveling together. That, admittedly, is pretty great. Even better, there's no change in annual fee!
Final Thoughts
Sure, Barclays improves the Hawaiian Card. That makes it more worthwhile for someone that travels on Hawaiian with someone else regularly or travels really heavy. In my opinion, though, this is an answer to Southwest's increasing pressure. Afterall, the always offer two free checked bags for everyone. And the card is still pretty sad in terms of overall value. After all, the Alaska Mileage Plan Visa still offers a FAR superior value proposition, as does the Southwest Rapid Rewards Priority card. However, if you love Hawaiian and fly them often, you should definitely have this card. Of course, you all know my stance.
By the way, if you don't already have the card, the current 60,000 miles sign-up bonus is mediocre. That was recently at 80,000 miles!