Keeping track of your credit score is crucial, not only for those into the points & miles game, but for anyone that needs to borrow for a home, car, or more, ensuring you have a healthy score is paramount. And one of the best ways to do so is to utilize the best credit card credit scores around.
Credit scores are ubiquitous nowadays. But, guess what? Not all credit scores are created equal. In fact, the vast majority of credit scores given out for free are, well, not so useful. Why? Because most free scores are the VantageScore, which is not a score financial institutions use to underwrite your applications. Sites that provide a VantageScore include:
Of course, not all VantageScore scores are created equal. The actual score you get, regardless of the type of score, highly depends on the data used. And by data, I mean the information in your credit report from the various credit bureaus – Experian, TransUnion, and Equifax. The first two of these tend to be the most common, at least amongst the accounts I have that offer credit scores. Of course, date matters, too, as different creditors report your activity on different dates. These factors are why your scores may differ between various sources.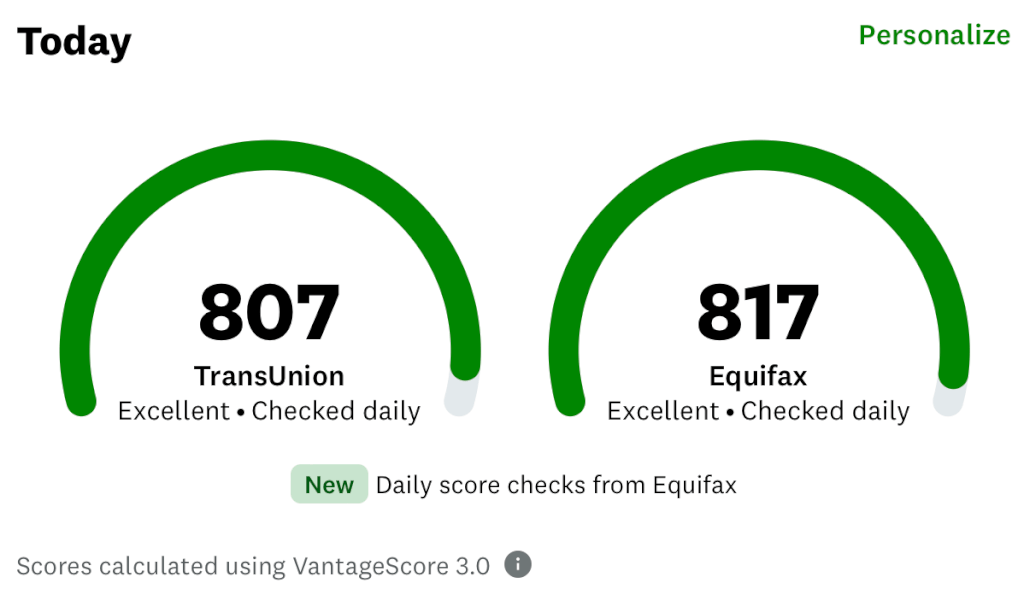 So why do so many places provide your VantageScore if it isn't what most financial institutions use for underwriting? Probably because it's cheaper than providing you your FICO score, and they're often "close enough."
Best Credit Card Credit Scores
As you may have guessed from that last sentence, the score you want to get access to is your FICO score, especially if you can get something like a FICO Model 8. Unfortunately, while this is the best credit card credit score you can get, few issuers offer it. And those that do only refresh it once a month. Why, then, is this the best credit card credit score? Because it's the score that the lender uses to evaluate your creditworthiness.
American Express
For example, to my knowledge, American Express was the first to inform cardholders that the Experian FICO Model 8 score they give you is the one they use to qualify you for their cards and loans. In fact, this is likely why Amex doesn't necessarily conduct a hard inquiry (which impacts your credit score) when you apply for additional cards or loans as an existing cardholder.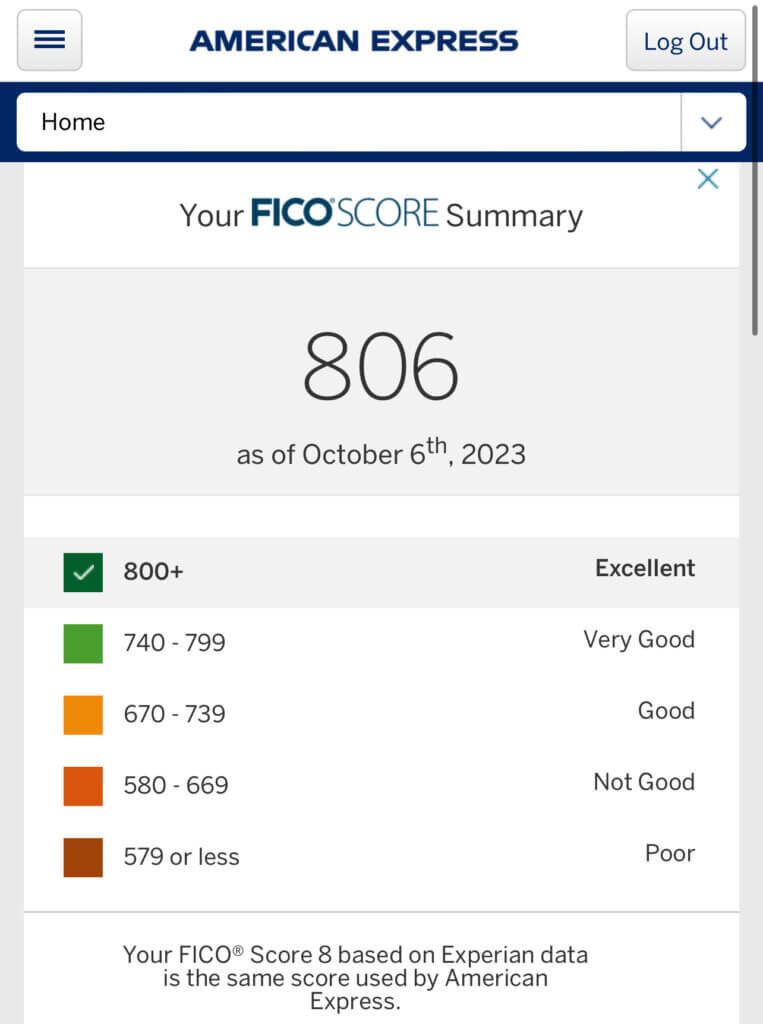 The problem with American Express is that they offer two different credit score products – your FICO Score or your Free Credit Score and Report. The FICO option is the older one, and is the one you absolutely want. The credit score and report option utilizes the VantageScore, which Amex doesn't use to qualify you for credit.
Bank of America
Another of the best credit card credit scores comes from Bank of America. Like American Express, Bank of America provides you with your FICO Model 8 score. However, unlike Amex, BoA uses TransUnion data to calculate your score. Notice the difference? That's because some of my recent inquiries occurred on my TransUnion file and not my Experian one. Further, BoA states that this score may differ from others, including those that they use to evaluate you, which means this likely isn't the score they use to decision your applications.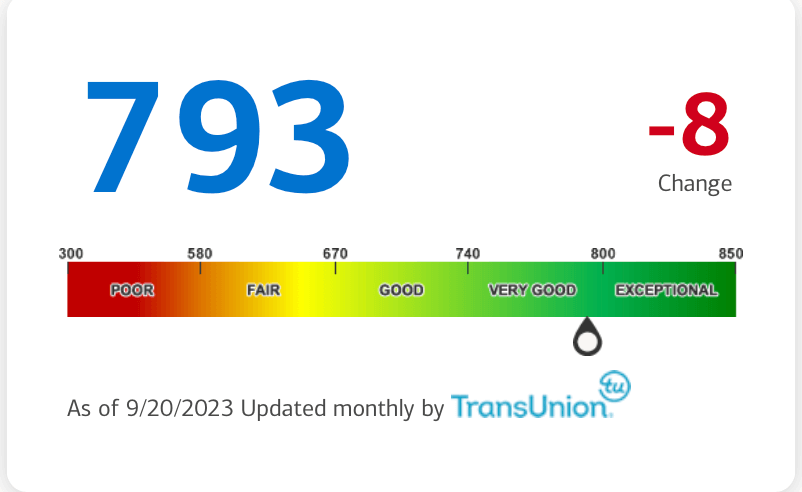 Citi
The final issuer I'd recommend under my best credit card credit scores, at least from my issuers, is the one given by Citi. Like Amex and BoA, Citi also provides your FICO Model 8. However, they also use a different data source from the other two. For its score, Citi uses Equifax data, which is vastly different from my other two FICO scores. Why? Probably because most of my lenders use Experian and TransUnion for hard inquiries, while some don't report to Equifax, either.
Citi doesn't have a score accuracy disclosure, so it's difficult to tell whether or not they use this score to evaluate your applications.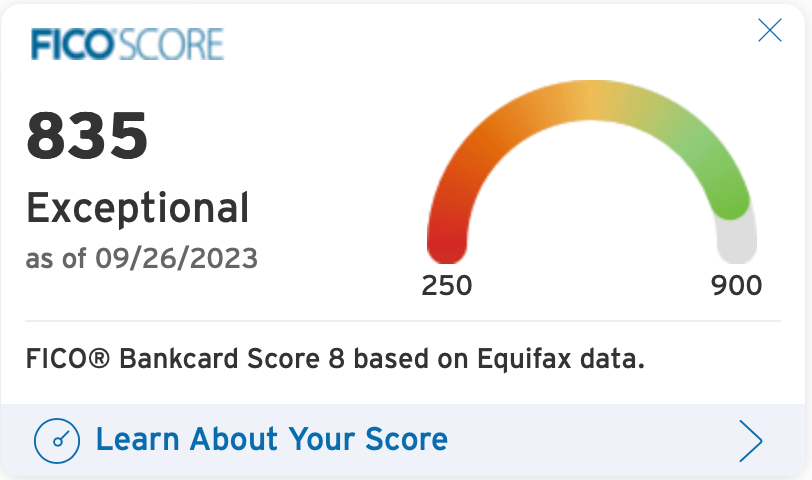 Best Credit Card Credit Scores, Final Thoughts
It's worth noting that you don't have to have a card with an annual fee to enjoy the best credit card credit scores. While I started with cards with annual fees from all of these lenders, I've since downgraded my Citi card to the no-annual-fee Citi AAdvantage Mile Up card. Sure, it's not the most accurate, in my opinion, but it's still better than the VantageScore you get elsewhere. Then again, Amex and BoA all have great cards that are worth having on their own, so having access to the best credit card credit scores with them is just an excellent side benefit to me.
All that said, it's worth mentioning that the free credit score you get from places that aren't your bank, such as Credit Karma and Credit Sesame, are free because they're trying to sell you products from their advertisers. So if you sign up for these credit scores, expect to get tons of offers from these sites for various credit cards and loans. Of course, they're probably selling your data, too. If you're concerned about that kind of stuff, it's probably best to stick with scores from your lender(s).