Recently, Mrs. Island Miler got an email from Citi detailing a big change coming to the Citi Double Cash card – one that I suspect many points and miles collectors will be happy with!
The Citi Double Cash has long been the darling of the cash back credit card community. The no annual fee card gives its cardholders 1% cash back on purchases, and another 1% cashback when those purchases are paid off. It's one of the best cash back deals around, and it helps to encourage responsible usage. However, in about a month, the way in which the card earns rewards is changing.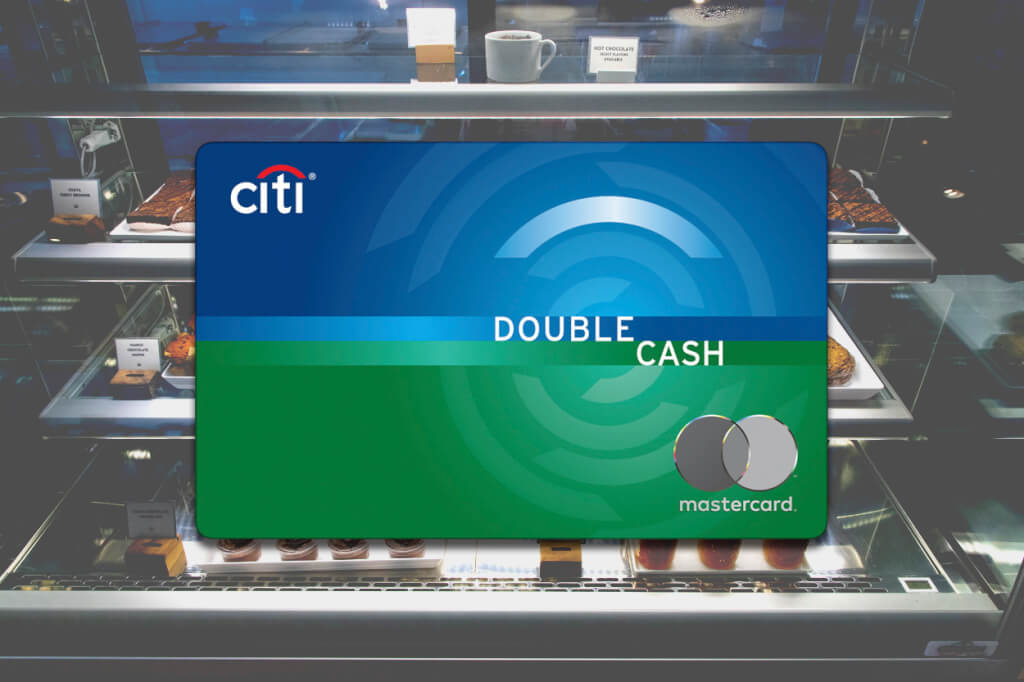 Big Change Coming to the Citi Double Cash
Beginning on March 28, 2022, the Citi Double Cash card will no longer be a cashback card. Instead, cardholders will begin earning City ThankYou points. The earning rate for those points will remain the same – 1 point per $1 at the time of purchase, and 1 point per $1 when paying your balance. What's more, all existing cash rewards will be converted to ThankYou points on that date.
In essence, this changes nothing since you can redeem ThankYou points 1:1 for statement credits or as a direct deposit. However, for those redeeming for statement credits, the $25 minimum now goes away. Moving forward, however, you'll be able to redeem for gift cards, travel, merchandise, and more. What's more, if you have a Citi Premier card, you can transfer those points to numerous airline and hotel loyalty programs.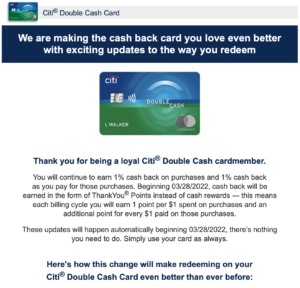 Final Thoughts
For those of you that prefer Citi's ThankYou Rewards ecosystem, the new Citi Double Cash will be a potent companion to your Citi Premier card. Together, the cards will earn 3x points on restaurants, supermarkets, gas stations, air travel, and hotels, plus 2x points on everything else. Me? I'm not a Citi fan any longer. They canceled my Double Cash card due to inactivity, even though I had just product changed the account and was starting to ramp up usage. Then, they told me they needed to do a hard inquiry to reopen the account. I passed. Now, I only keep my American Airlines Mile Up card to maintain that credit line and do make sure to put at least a couple of transactions on it every month.