On our third full day in Oregon, the wife and I were on our own.  We had a LONG day planned in the Columbia River Gorge and the Mt. Hood areas.  But first we needed some breakfast/snacks.  The wife and I, despite its reputation for being more tourist trap than anything else, had planned on visiting VooDoo Donuts.  But, with recommendations from our friends, and even some others, to go to Blue Star Donuts instead.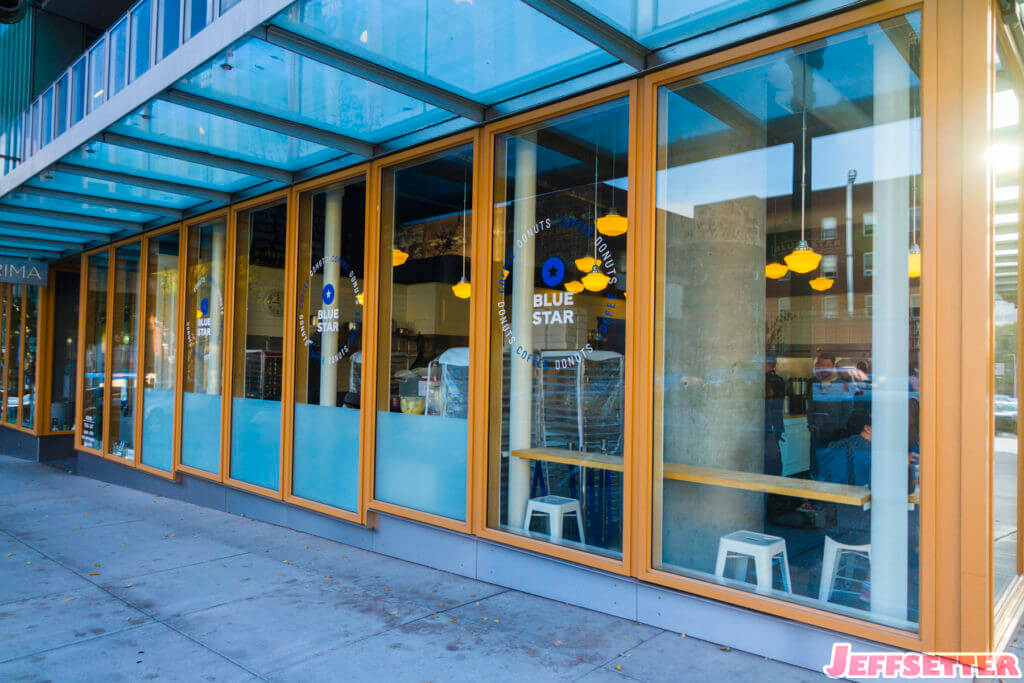 The location we chose to visit was the one on SW Washington St., just a short walk away from our hotel, the Portland Marriott City Center.  Despite this, we drove because I din't actually look up the location until AFTER we got our car from the valet, but we were heading straight out of the city after stocking up anyway, so it's ok.  Next time we'll walk though!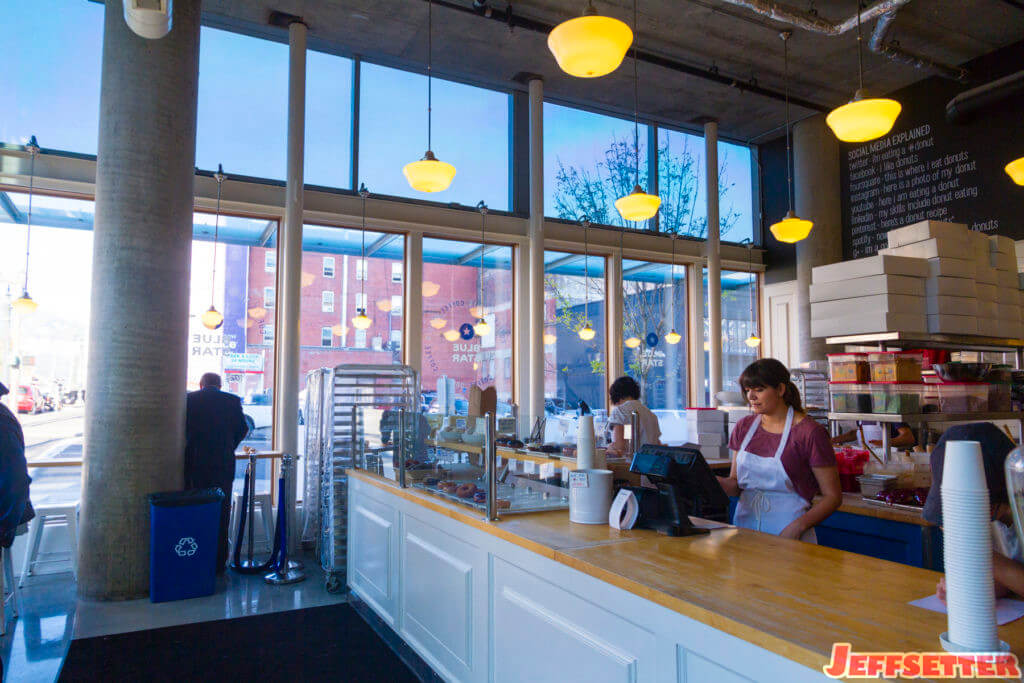 This Blue Star Donut location is very airy and open.  There's counter seating all along the glass , though most people seem to take their donuts to go, as we did.  The donuts themselves are on display on the long counter on the portion closest to the door.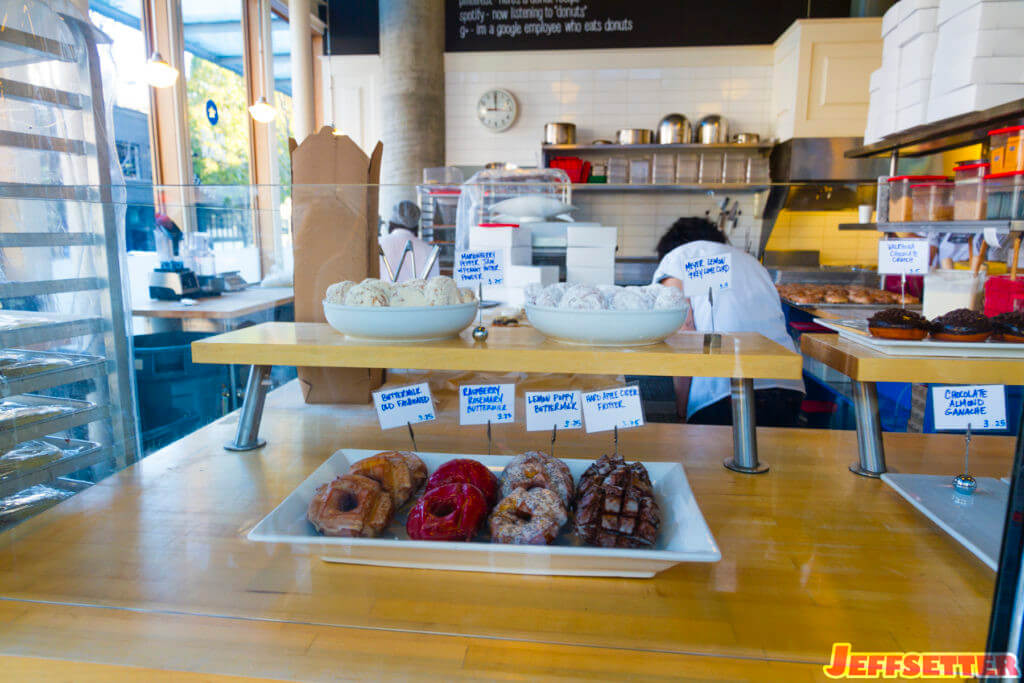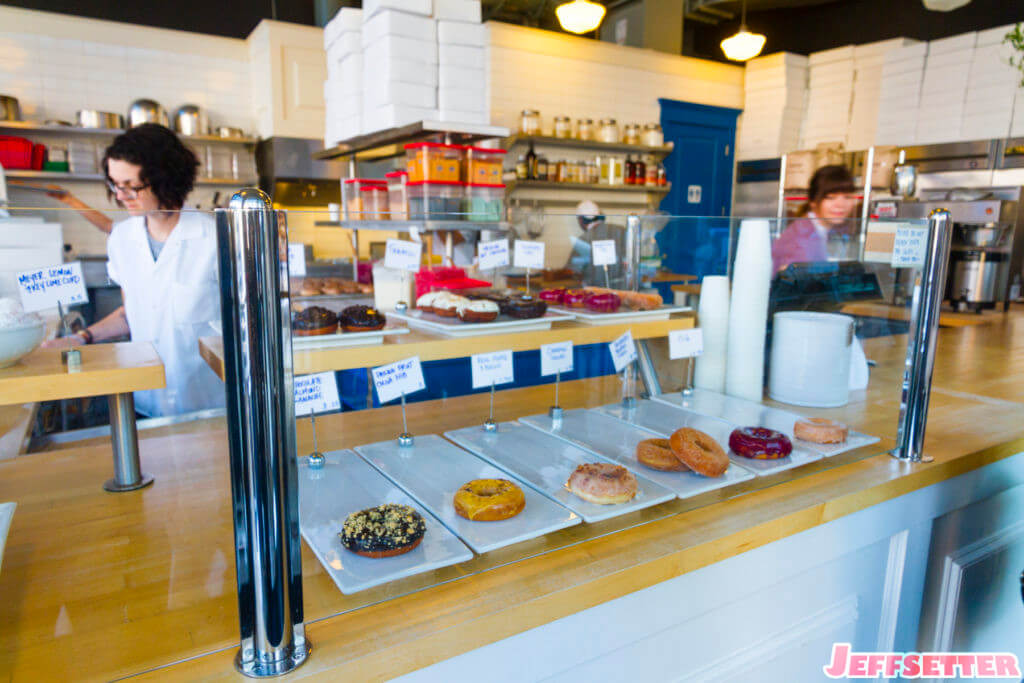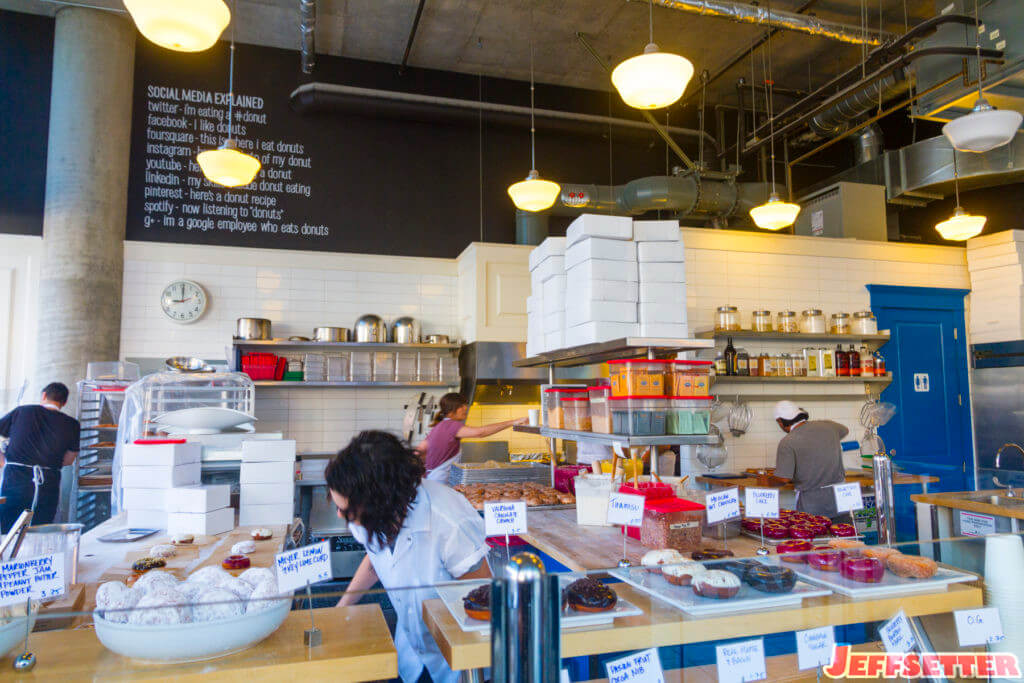 The selection on the day of our visit included: buttermilk old fashioned, raspberry rosemary buttermilk, lemon poppy buttermilk, hard apple cider fritter, marionberry pepper jam w/peanut butter powder, meyer lemon & key lime curd, chocolate almond ganache, passion fruit cocoa nib, real maple + bacon, cinnamon sugar, blueberry bourbon & basil, O.G., Valrhona chocolate crunch, tiramisu, Mexican hot chocolate, blueberry cake, and sugar free cake.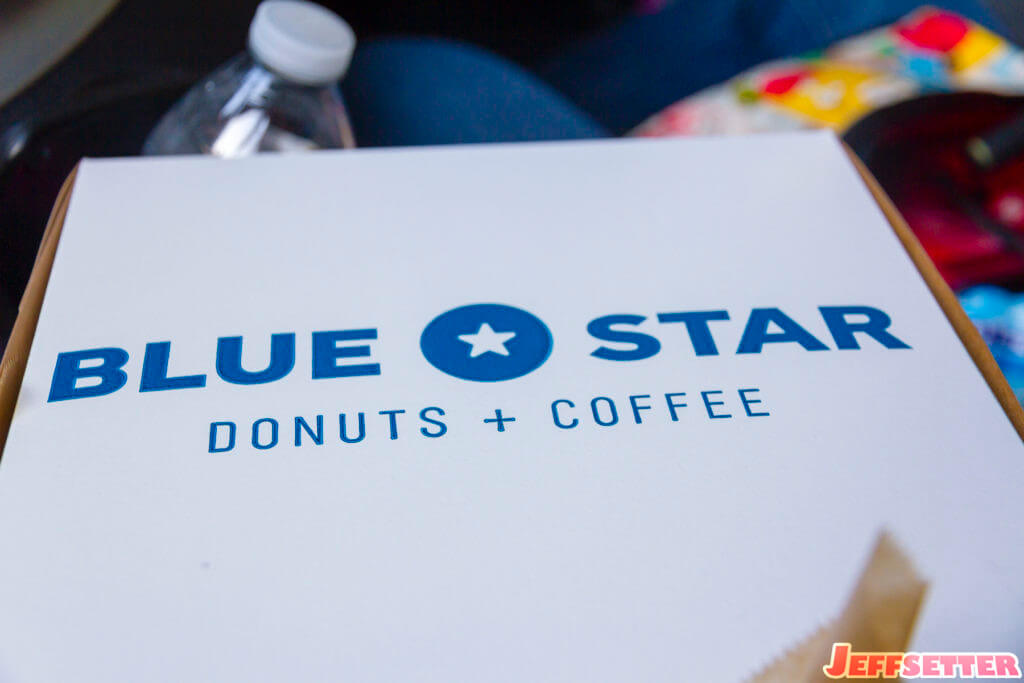 The wife and I ultimately decided on getting the raspberry rosemary buttermilk, the hard cider fritter, passion fruit cocoa nib, and the tiramisu.  The tiramisu was too sweet and creamy for my liking, for both of us actually, but the rest donuts were great!  The hard cider fritter was kind of crunchy on the outside and dense, yet fluffy on the inside with a nice apple flavor.  The raspberry rosemary buttermilk wasn't too sweet and had a great, real raspberry + rosemary flavor.  The passion fruit coco nib, however, had to have been my favorite of the bunch.  It was slightly sweet, tangy, and even a little peppery.  The cocoa nibs added a nice, subtle crunch to the donut too.  That being said, all of the donuts actually had a slightly crispy exterior, with wonderfully fluffy and substantial interiors.
So why Blue Star Donuts over Voodoo?  Aside from Voodoo being a tourist trap, the quality isn't as great.  From what we've heard from the locals, Voodoo makes their donuts in large batches, and they can potentially sit out for hours.  Blue Star, on the other hand, is constantly turning out fresh donuts, which is why their donuts aren't drive and still have that crispness to them.  But since I didn't actually try Voodoo, I can't make a comparison.  Perhaps next time I'm in town I'll do a comparison.
Our PNW Adventure
Dining Review:  Blue Star Donuts