The day after our Day Trip to Canada saw us waking up early and heading north yet again.  But this time we weren't on a road trip, instead we were on a pilgrimage.  A pilgrimage to the AvGeeks' Mecca, Boeing Commercial Airplanes in Everett, Washington to go on the Boeing Factory Tour.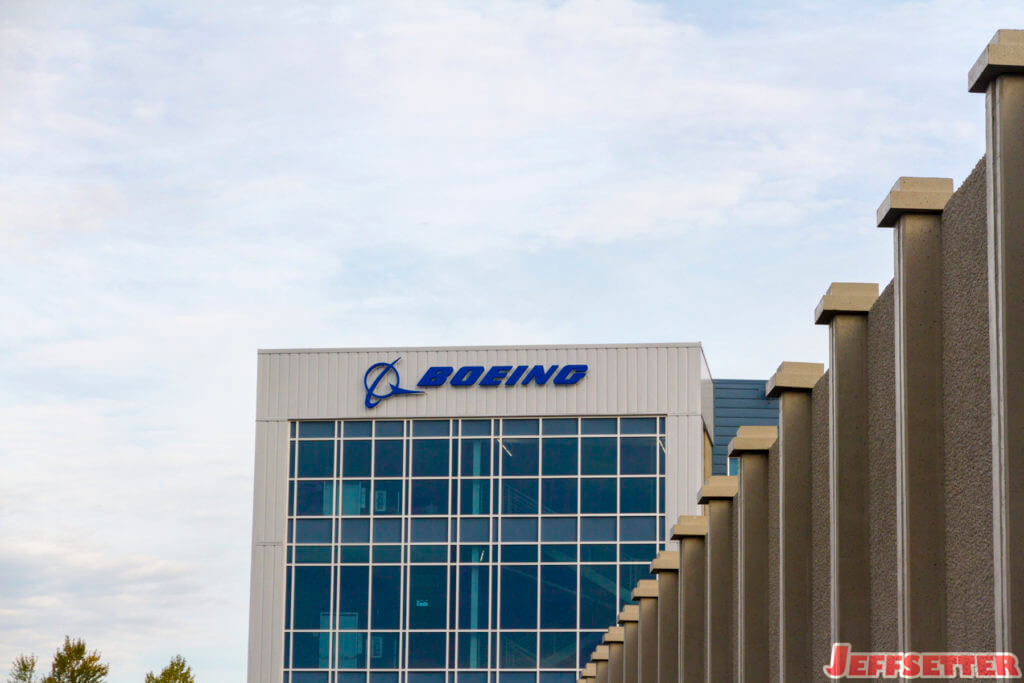 Ok, so we got a little lost once we hit the general area and ended up in this employee parking lot instead of the Future of Flight parking lot.  Eventually, though, I found my way.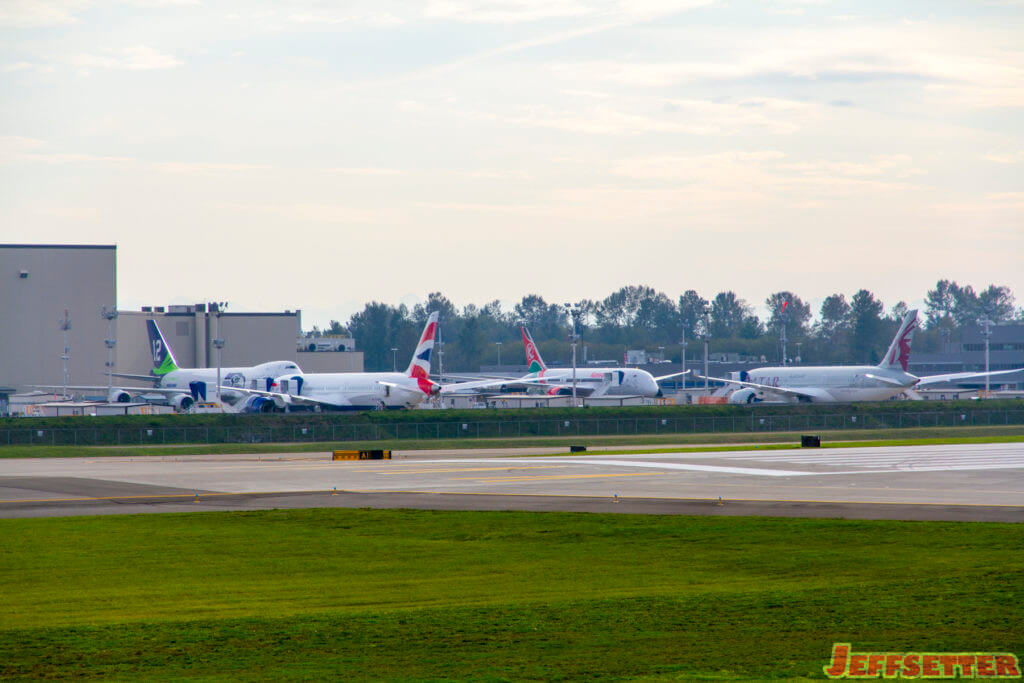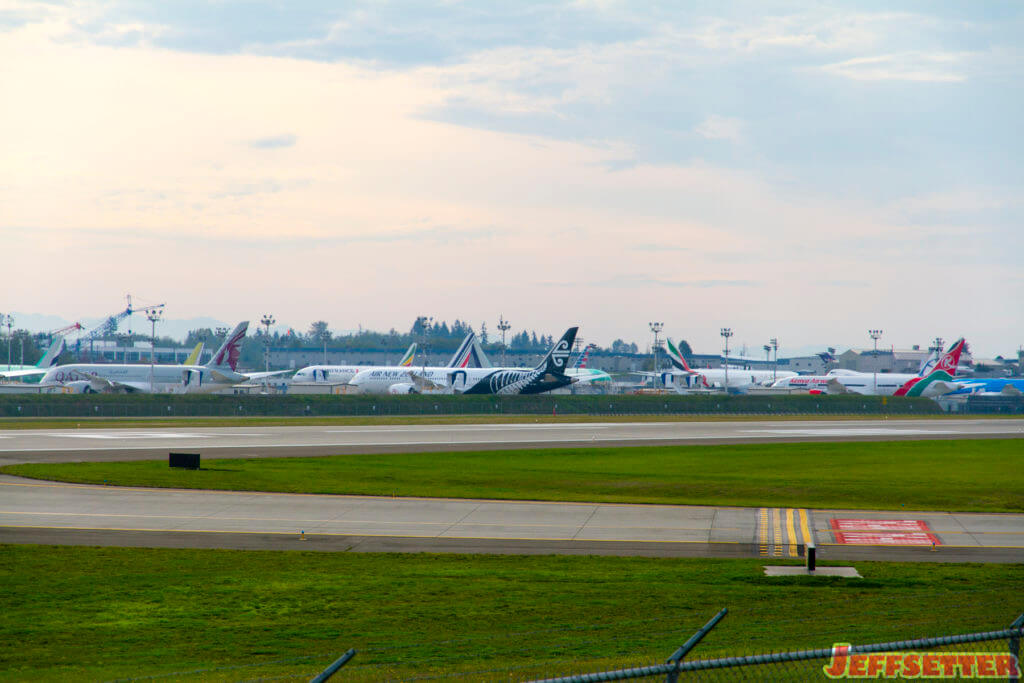 Even if you don't go on the tour or enter the museum, the view from the parking lot is worth the pilgrimage simply for the plethora of aircraft sitting on the ramp.  If you're lucky, you may even see aircraft undergoing their test flights prior to delivery.  Of course Paine Field is a general aviation airfield as well, so you'll see more than just Boeing aircraft here.
The Boeing Factory Tour itself departs from the Future of Flight Museum, so that's where you're actually headed when you're taking the factory tour.  ALL electronics are expressly prohibited from the tour, and they aren't kidding.  So if you brought your camera gear like I did, you better rent a large locker to store it and your phones in.  Heck, if you dragged your wife along like I did, store her purse in there too.  There's no need for any extra bulk while on the tour.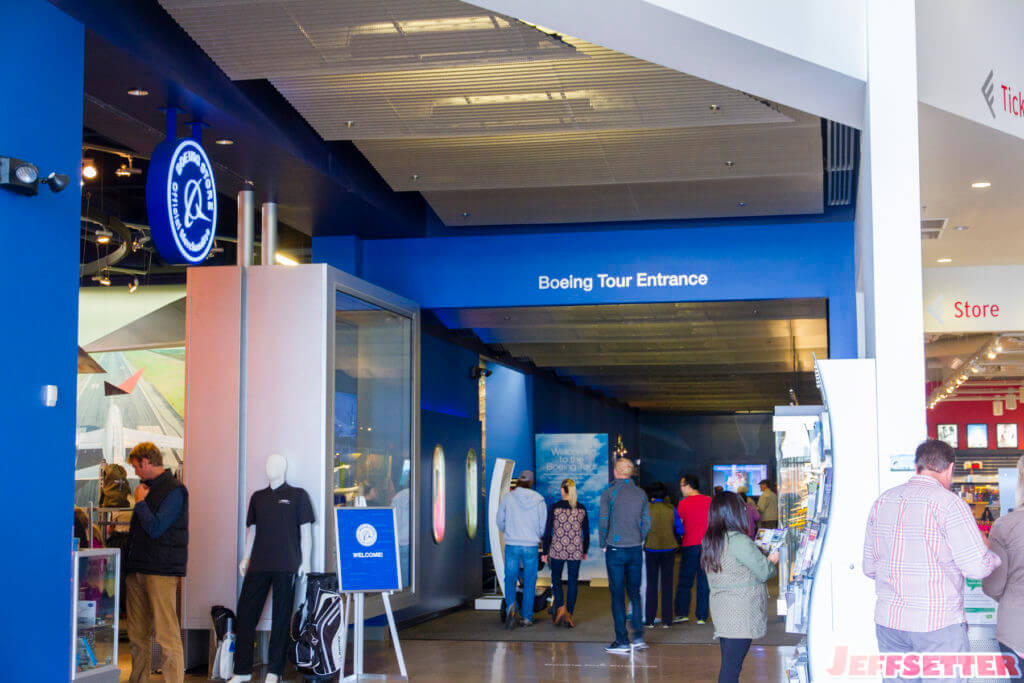 When the time for your Boeing Factory Tour nears, you'll queue up where it says "Boeing Tour Entrance."  From there, they'll go over some info, you'll be assigned a group, and you'll be herded into an auditorium.  Once in the auditorium, you sit on the side designated for your group, and you get to listen to all the rules again and watch a standard corporate video about Boeing.  Not surprising, most in attendance weren't amused with this portion of the tour.  From there, the two groups pile onto separate buses and head over to the assembly lines.
The tour does consist of a decent amount of walking, having to walk down a set of stairs, through a corridor for about 50 yards, up and elevator, and then the reverse again.  It won't be an issue for the average person, but just keep in mind that the individual steps of the stairs are pretty narrow.  And beyond protection of trade secrets, logistics is probably another reason electronics are banned.  As much as I wanted to snap pictures, it was hard enough getting a decent vantage point when looking onto the factory floor.  There's barely enough room for everyone to see as it is, so I'm actually somewhat thankful cameras aren't allowed in.
But no matter how many pictures you've seen, stories heard, etc. nothing will prepare you for the sheer size of the assembly line buildings.  A 748I looks small in the building, though you know that aircraft is enormous.  It's truly an awesome sight seeing these giants being made.  And as soon as the tour begins, it's over.  The 45 minutes you'll spend overall on the tour will zip by like nothing; much like a 50 minute massage always felt like it just began when it ends.  Of course when the buses bring you back to the Future of Flight Museum, you're offloaded into the gift shop.  If I were you, though, I'd skip it for the time being, retrieve your belongings from the locker, and take a look around the museum.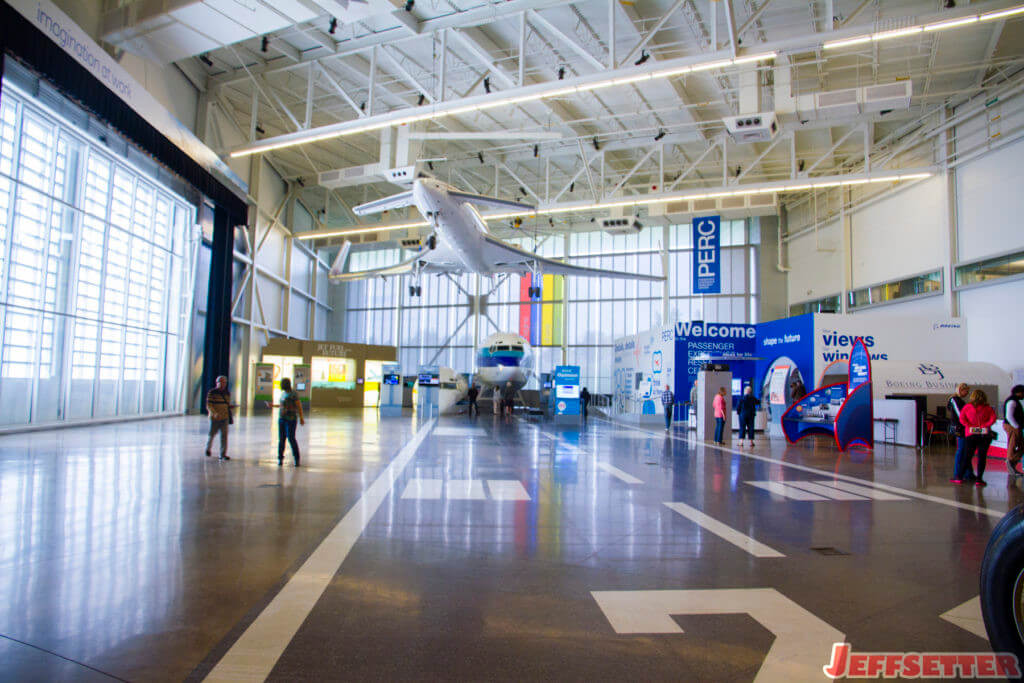 The museum itself doesn't have a whole lot of exhibits in it, and frankly, isn't worth visiting unless you gain entry as part of your Boeing Factory Tour.  The above and following pictures will pretty much sum up the what you'll see here.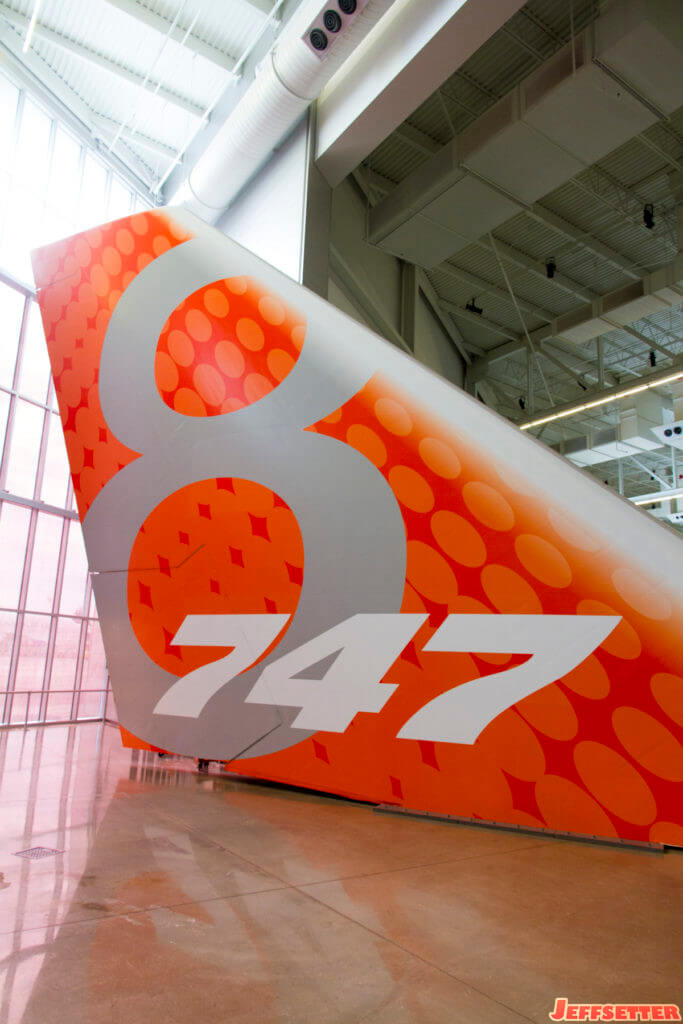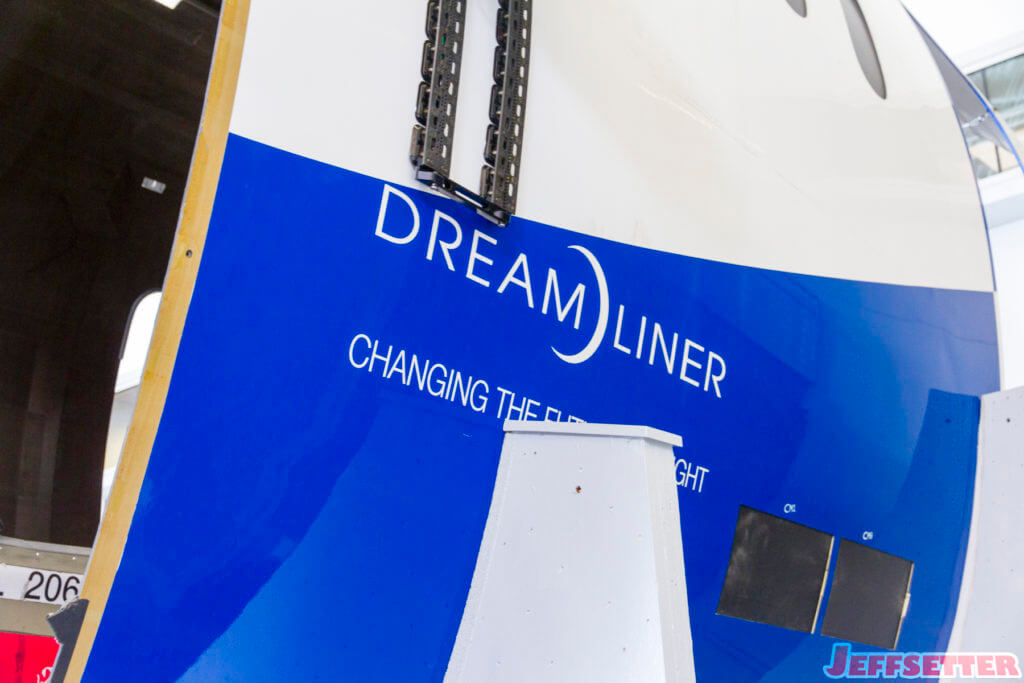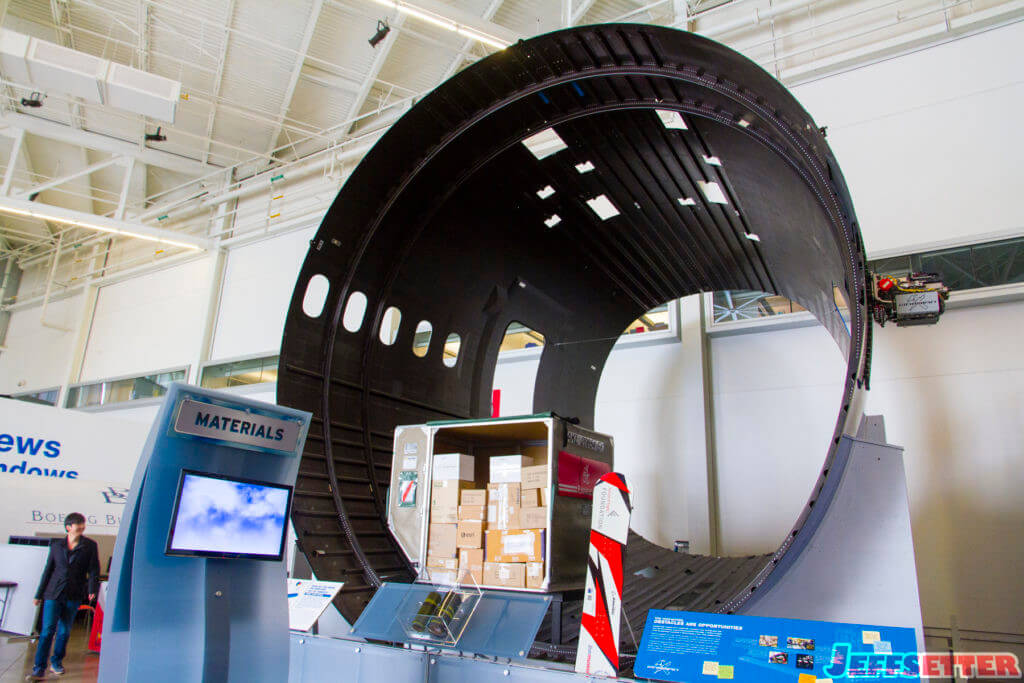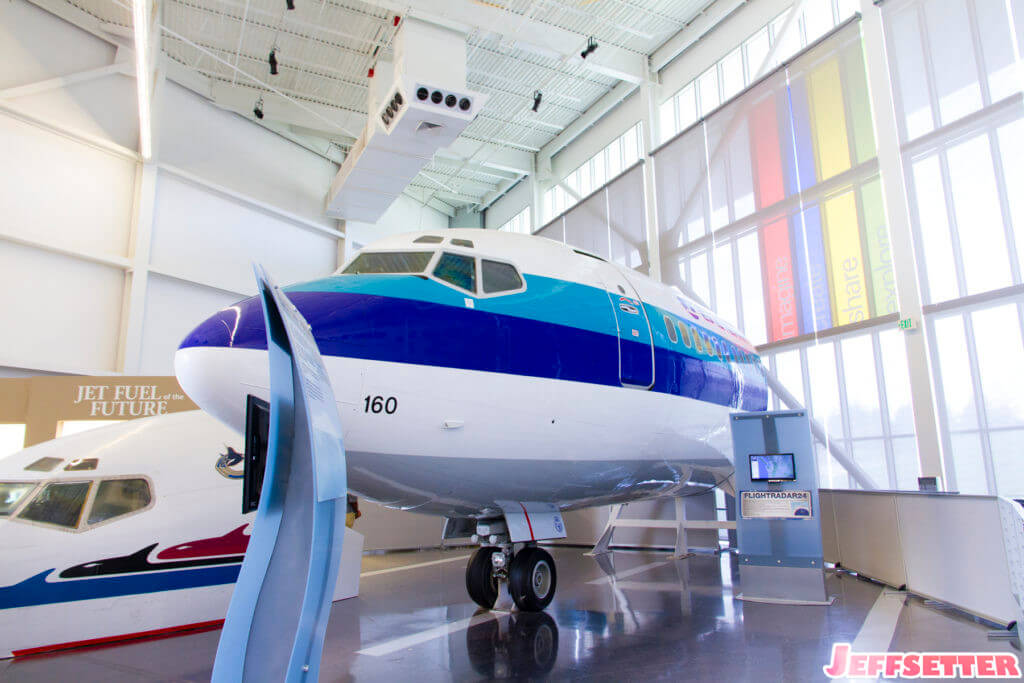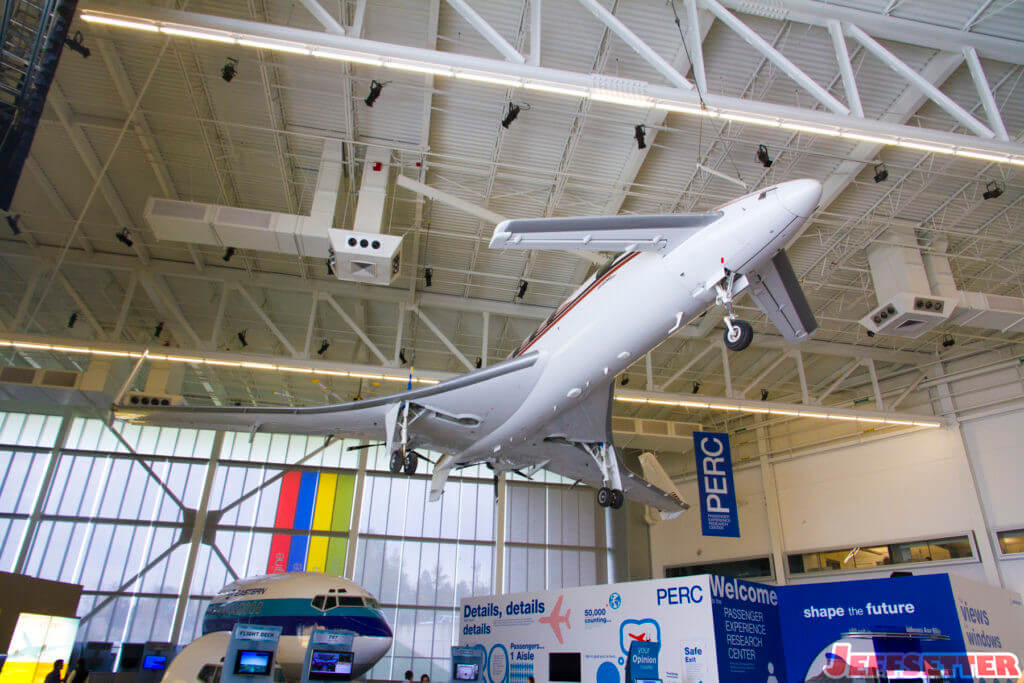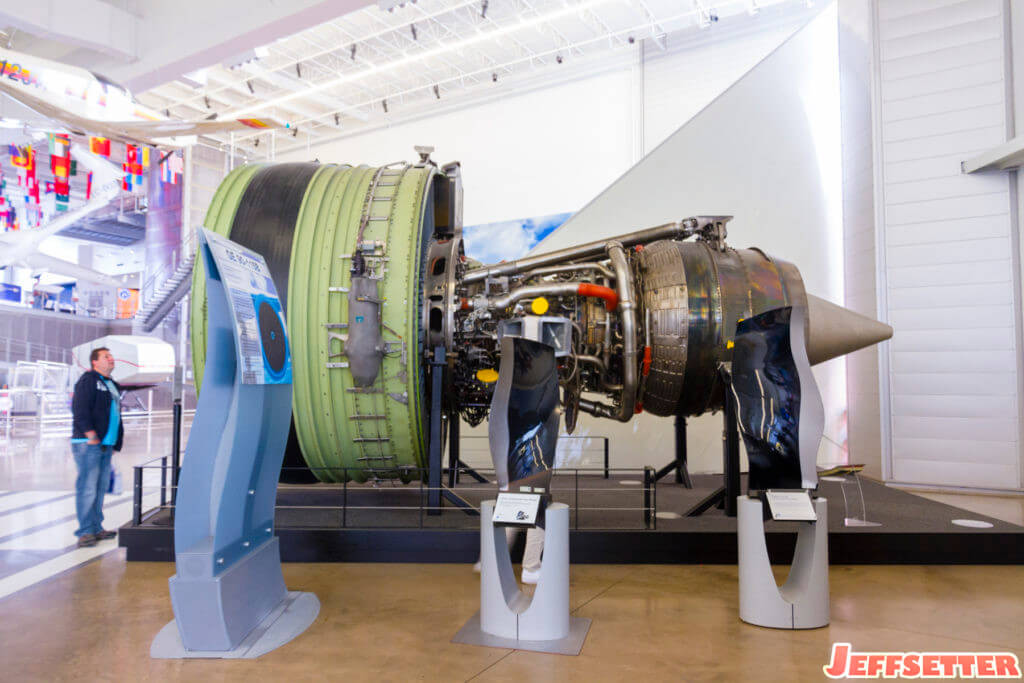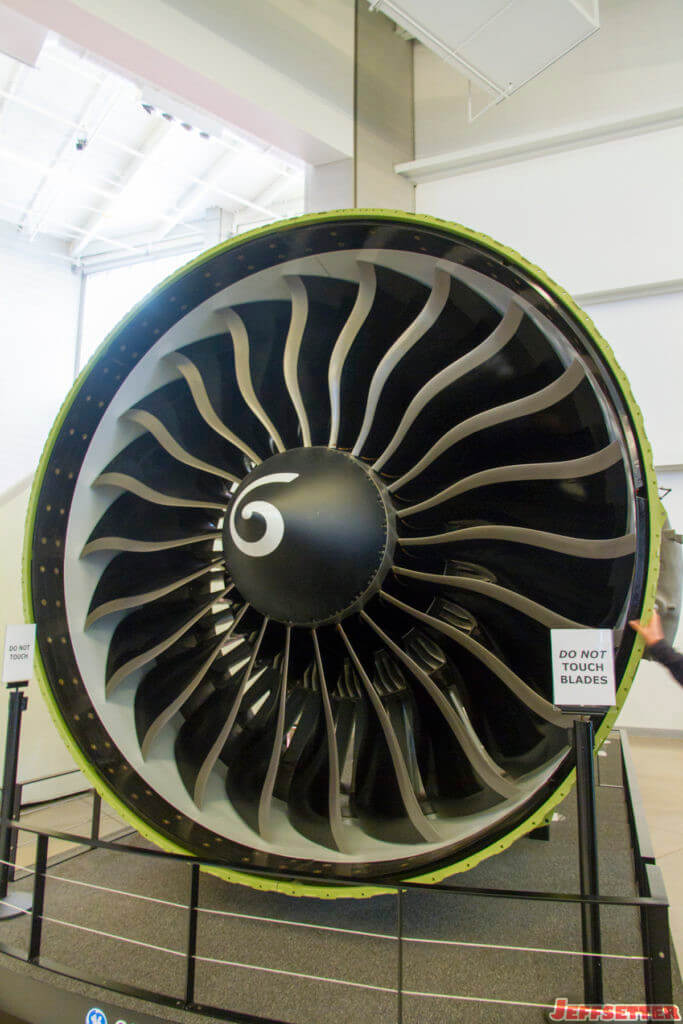 Yup, that is someone touching the amazing GE90 turbofan… The place did have a fair amount of everyones' "favorite" tourist, and naturally they did whatever they please… Including attempting struggling to get the engines fan blades to move…  But enough about that!  There are a couple of interactive exhibits, and even a blue screen photo booth so that you could get a photo "on the factory floor," but they were all congested when we were there, so we skipped.  And perhaps that was for the better anyway, as my main priority at the Future of Flight Museum was getting up on the rooftop observation deck!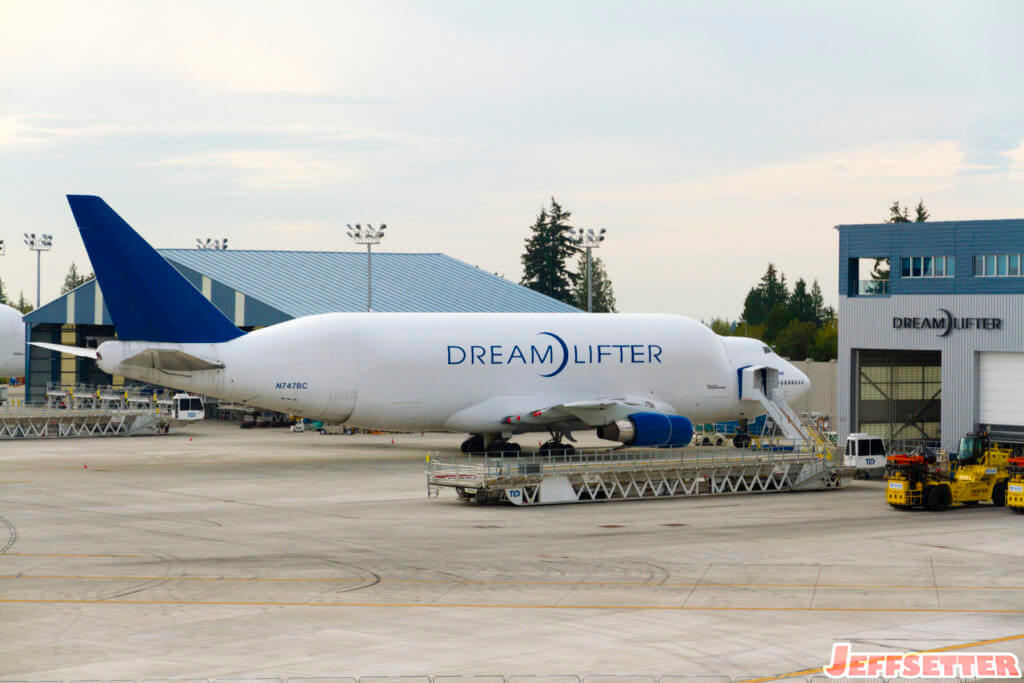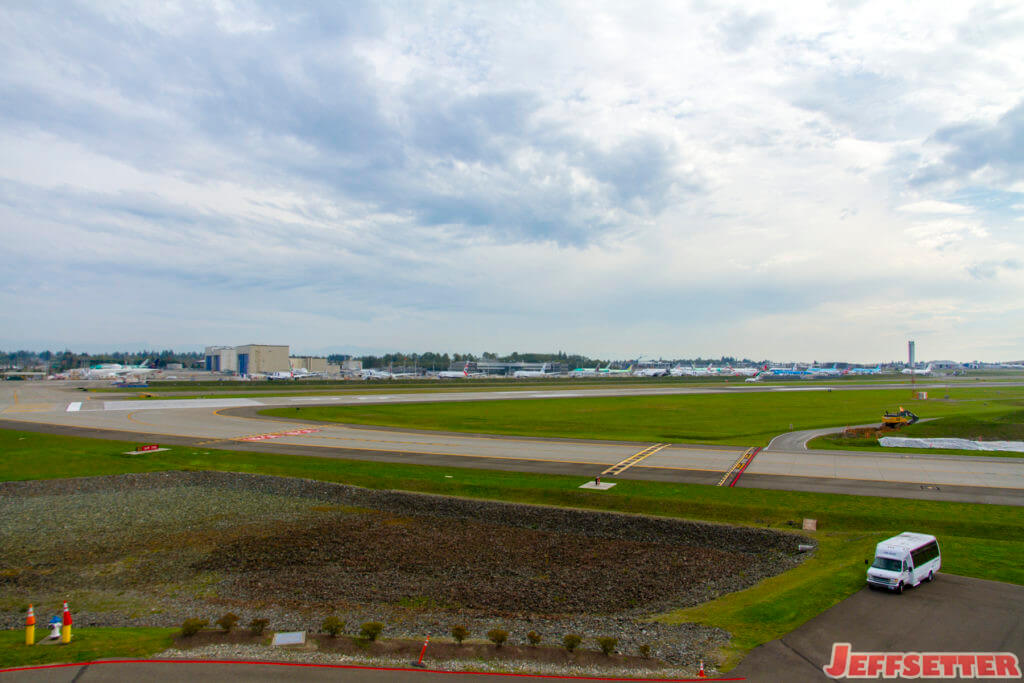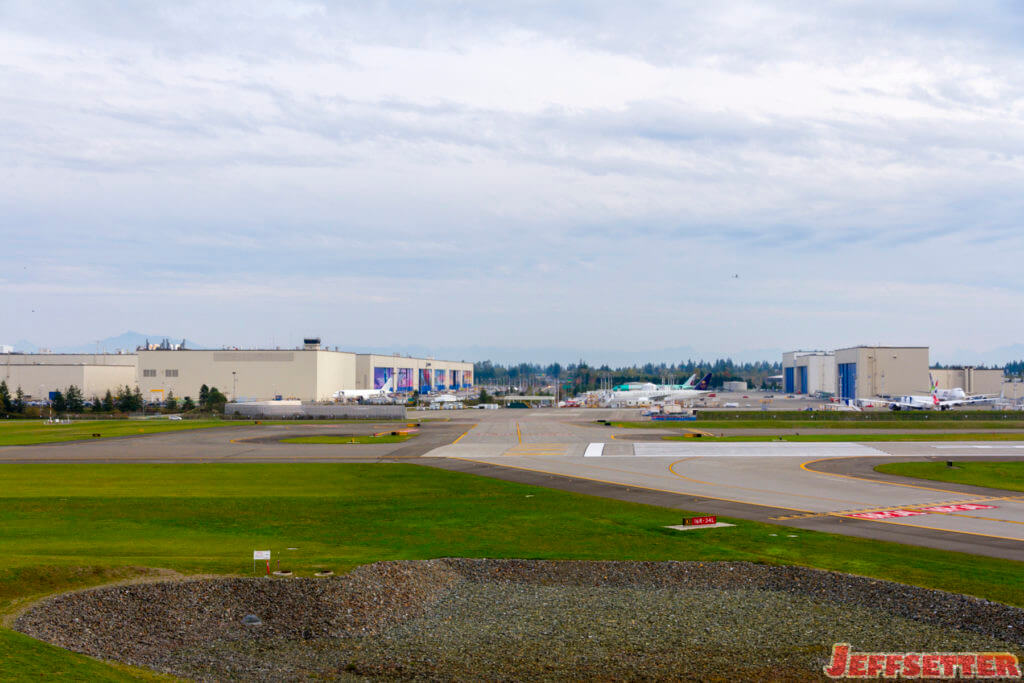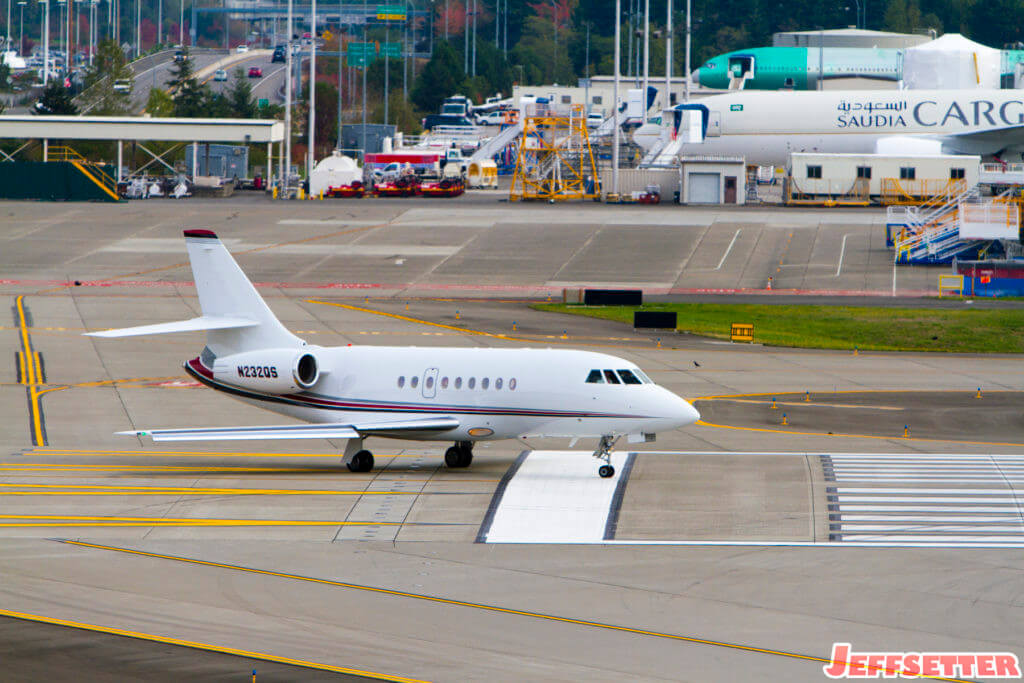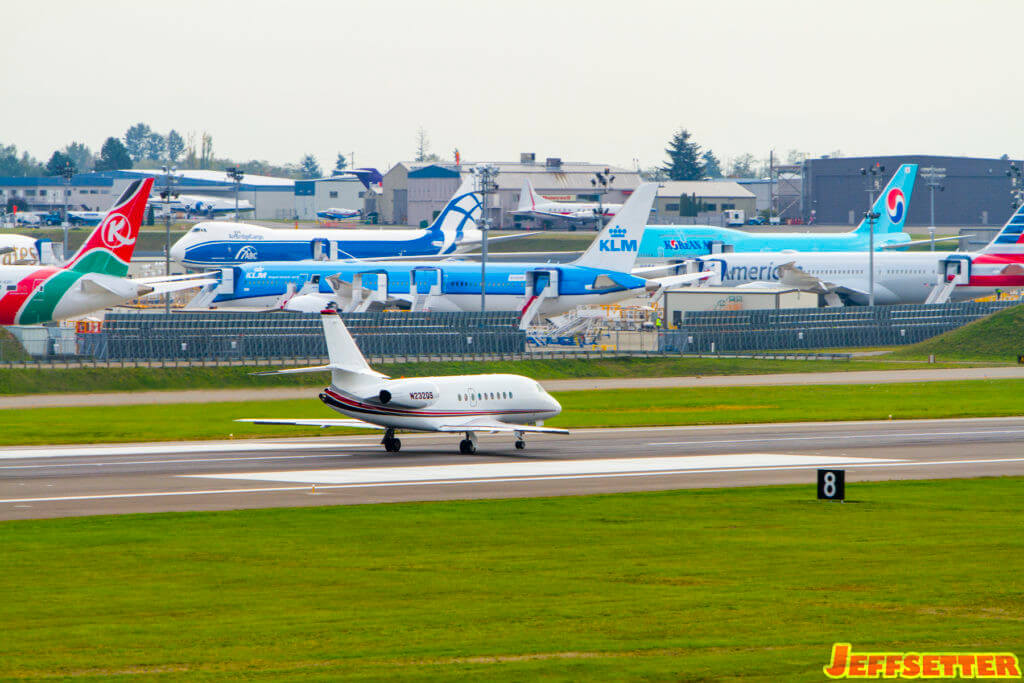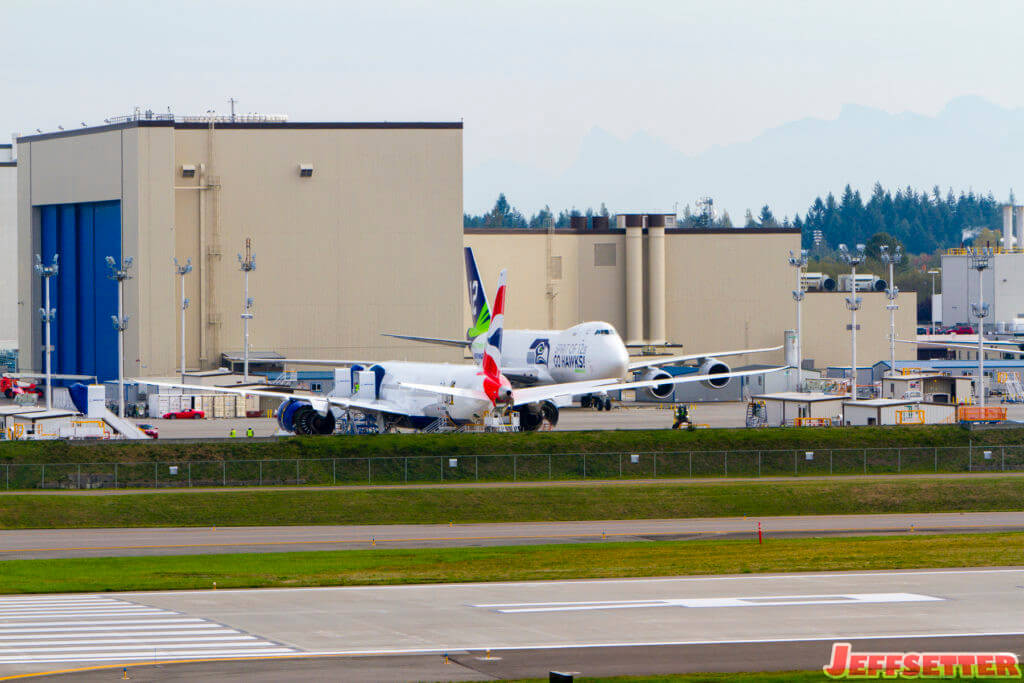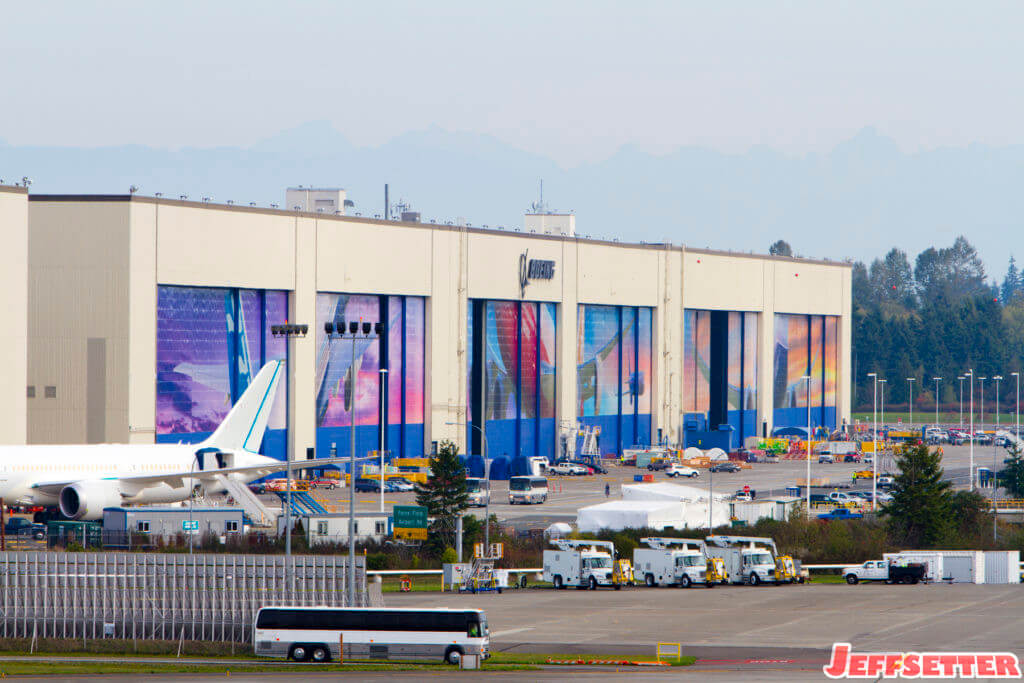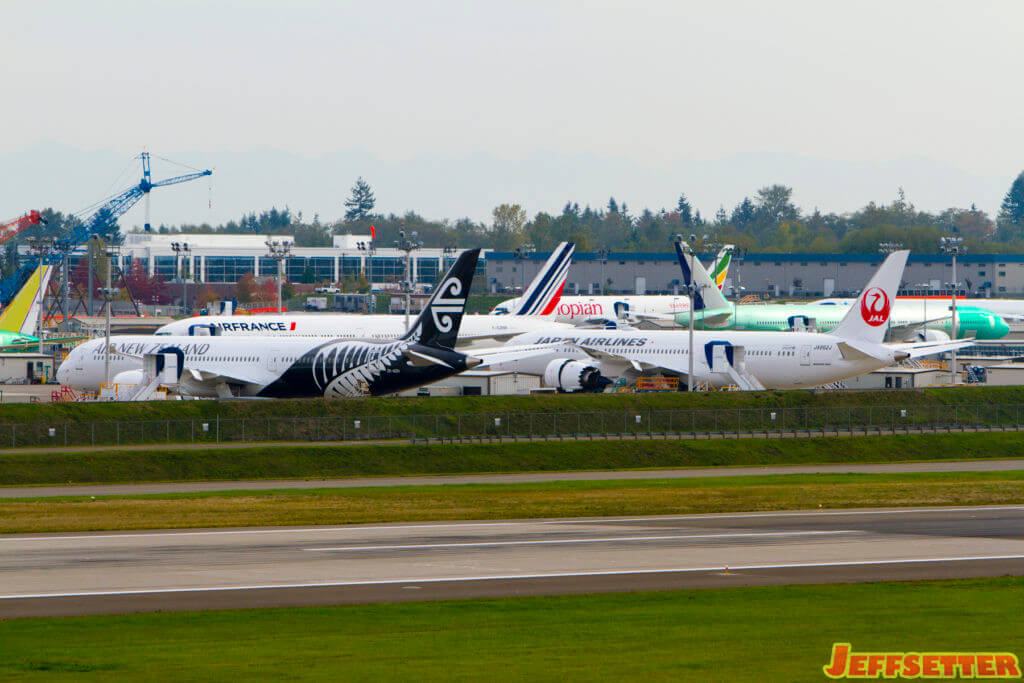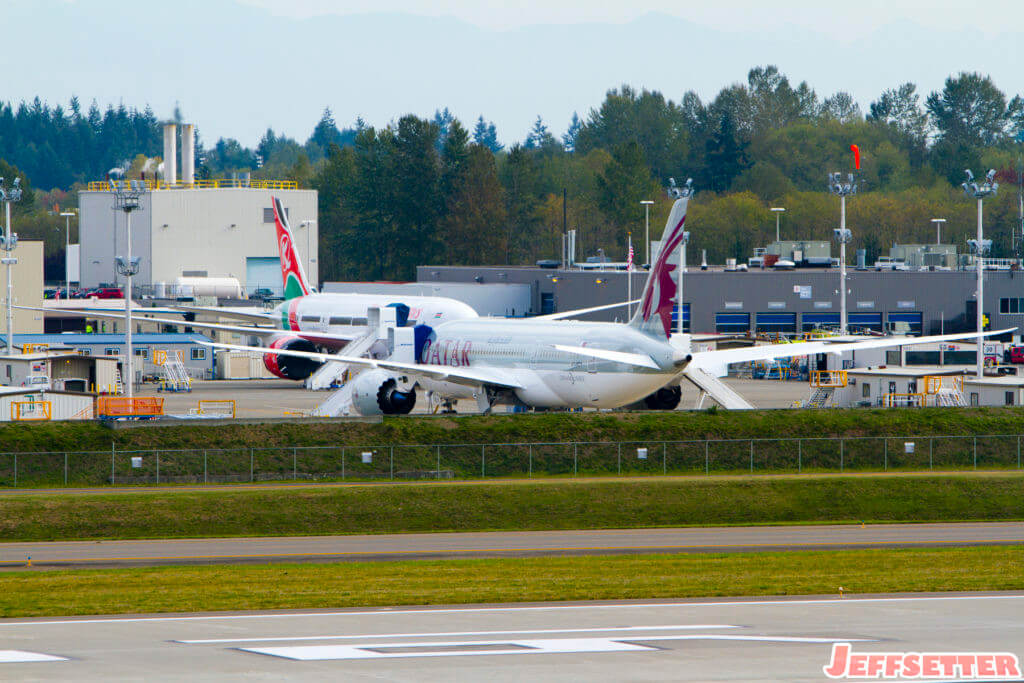 We lucked out on this visit being that two of Boeing's Dreamlifters were there, but unlucky in that no flight tests were being conducted while there.  In fact, the only movement we saw was the departure of a beautiful Dassault Falcon 2000.  At least there was a lot of sex tails to stare at ?
I could have spent HOURS up there, but we had to get going, there was much more aviation related sights to see that day, and it was already past noon.  So we headed back to the car, went into downtown Everett to grab a bite to eat, and then headed back south.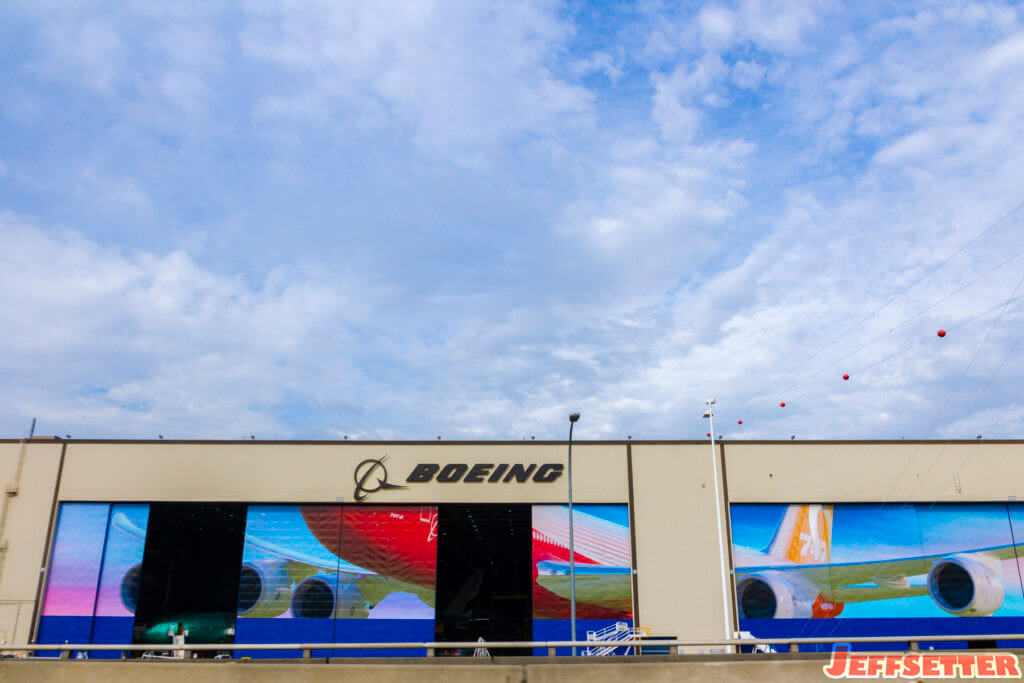 It goes without saying that if you're an AvGeek and have never been, you MUST check out the Boeing Factory Tour.  It's reason alone to head to SEAtown right??
Our PNW Adventure
Boeing Factory Tour