After being suspended for over a year, Boeing will resume 787 deliveries soon. And that's fantastic news for those of us dying to see a Dreamliner graced with Pualani.
A month ago, I asked when will Hawaiian Airlines receive its Boeing 787s? The answer at that time was sometime in 2023, though late 2023 is the most reasonable timeframe. This, of course, is all predicated on Boeing obtaining approval from the FAA to resume deliveries and being able to conduct any necessary reworking without running into supply chain issues. Luckily, the biggest hurdle to overcome appears to be behind us now.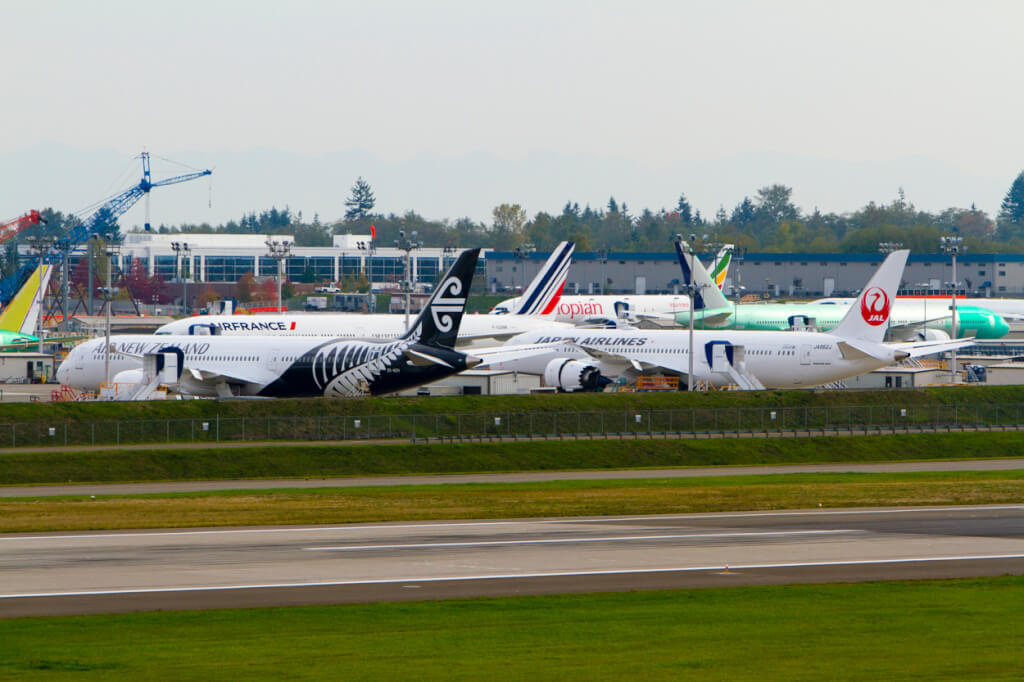 Boeing Will Resume 787 Deliveries Soon
Late last week, news broke that the FAA had approved Boeing's inspection and repair plans for its 787s. This means that Boeing will resume 787 deliveries soon, thanks to the company already working on its remediation efforts. However, before they can resume deliveries, FAA inspectors will need to examine each repaired aircraft. No official date has been announced yet, though some sources believe that the first reworked jets may go out beginning next week. In fact, American Airlines believes it'll receive two Dreamliners this month and nine jets total before the end of the year.
The issue that caused this whole fiasco in the first place was a series of manufacturing defects that Boeing's engineers identified. Those issues included not joining the jets' carbon fiber body sections within Boeing's design specifications and an issue with the design of the forward pressure bulkhead. FAA officials stated that none of these issues threatened the safety of passengers or operators, though they needed to be addressed from a regulatory aspect. On top of this, the FAA also had a problem with the planemaker's inspection process, which triggered the current situation. Currently, Boeing reports that they have 120 jets stored away and has begun repair work on a sizeable portion of them.
When Hawaiian receives its first Dreamliner largely depends on where in the delivery schedule they fall. It's plausible they could get their 787 earlier in 2023 than anticipated, especially as Boeing begins ramping up its production line once again.
Final Thoughts
Again, that Boeing will resume 787 deliveries soon is great news. Airlines around the world have a great need for new aircraft, though it'll help if they have crews to fly them. Either way, I hope the repairs and deliveries occur quickly. Though I'm not usually a Hawaiian Airlines customer, I can't wait to see Pualani gracing our skies on that gorgeous sharkfin tail!