Last updated on January 13th, 2019 at 03:56 pm
On my final day in Utah, I took advantage of the fact that my conference sessions took up only half the day and headed out to the Bonneville Salt Flats International Speedway.
I'm an aviation geek and a railfan, but I'm also a car guy. So, aside from visiting Golden Spike National Historic Site, visiting Bonneville Salt Flats International Speedway was a no-brainer for me. After all, Bonneville is hallowed ground for gearheads. Plus, I've always wanted to see these ultra-flat salt flats.
Getting There
The Bonneville Salt Flats International Speedway is on the west end of Utah near the Nevada border. That's pretty far from Salt Lake City. And, in fact, my Silvercar's GPS gave me a drive time estimate of around two hours. Each way.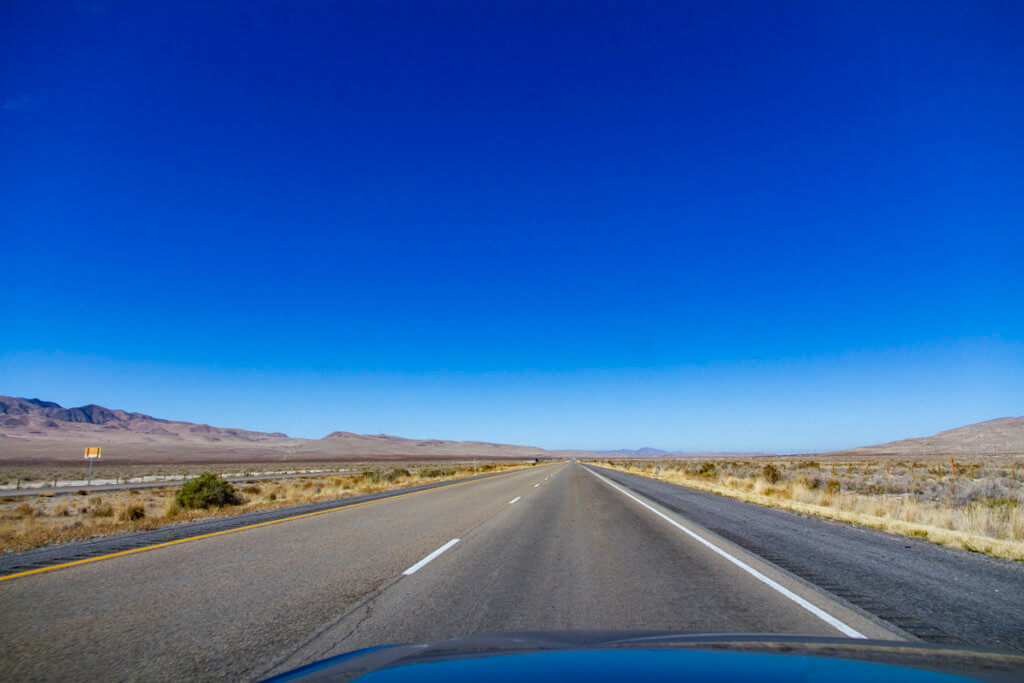 The total drive distance is 123 miles, most of which takes place on I-80. However, once you take Exit 4, it's still a four to five-mile drive to the Salt Flats.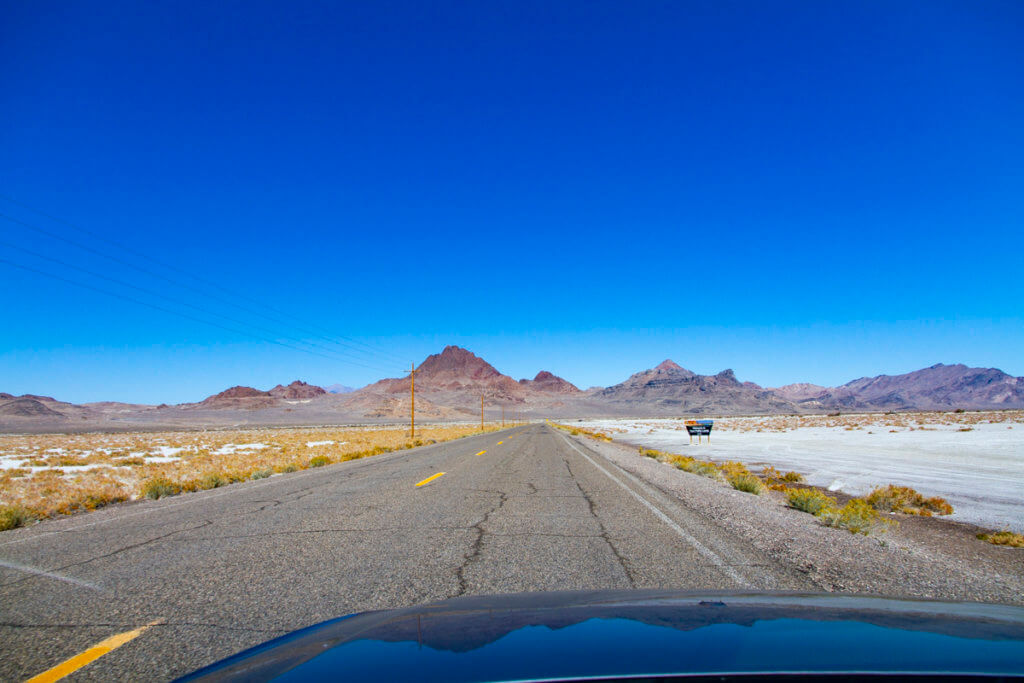 You don't have to go all the way to the Bonneville to see the salt flats, though. Shortly after you pass the ghost town of Aragonite on I-80, you'll already see the salt flats next to the Interstate.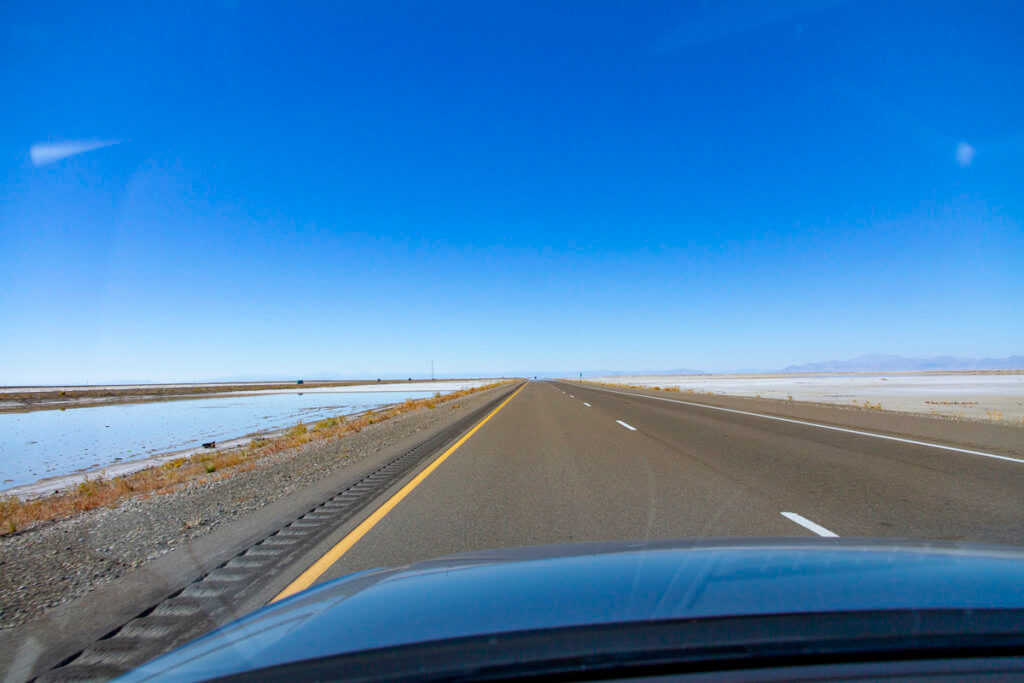 And, there's a rest stop just of I-80 with fantastic views of the salt flats.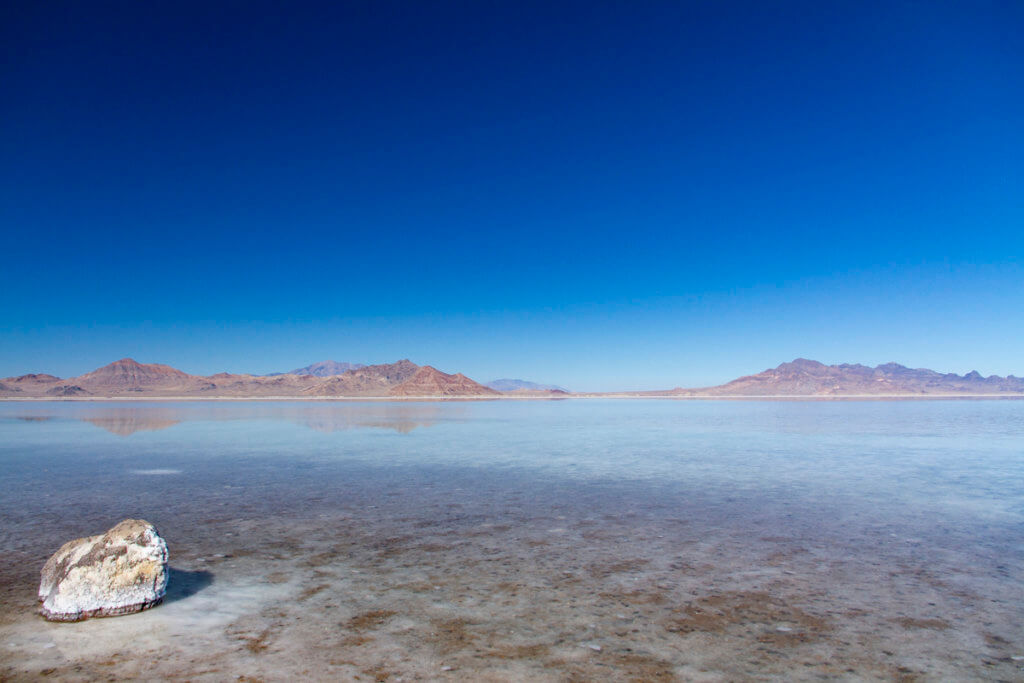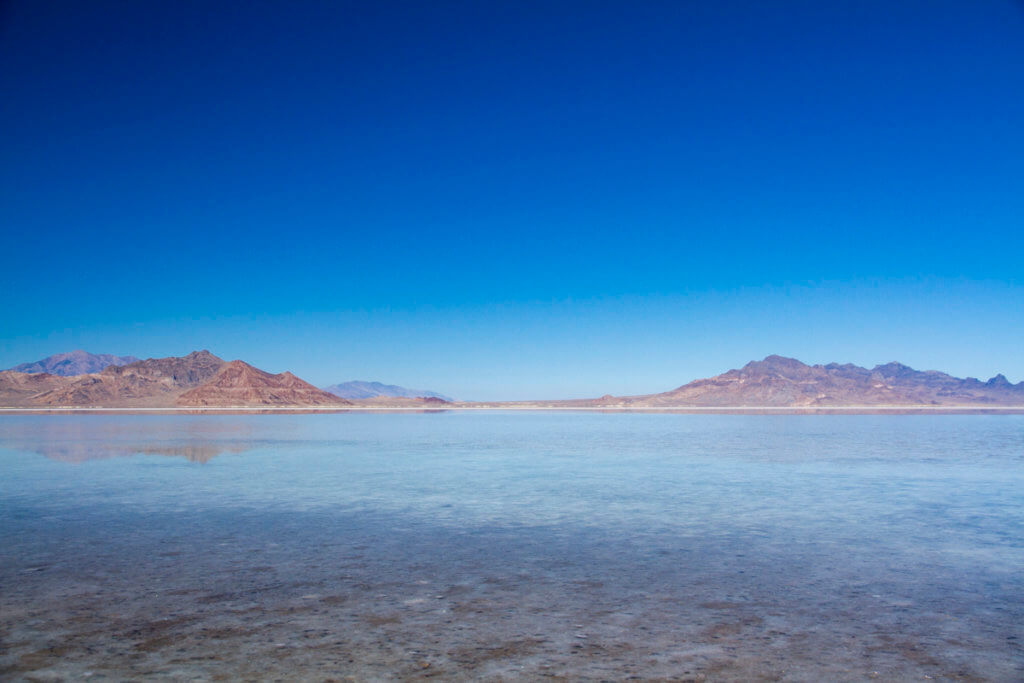 Bonneville Salt Flats International Speedway
Honestly, there isn't much to do or see at the salt flats. It is, after all, just a 12-mile by 5-mile expanse of dense, flat salt.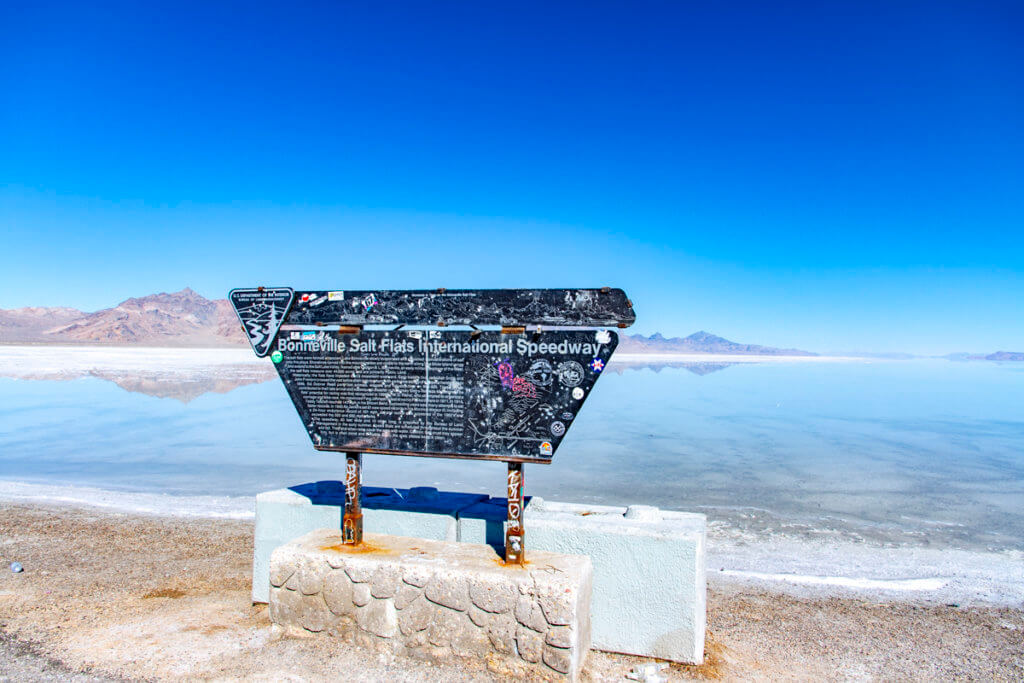 You are allowed to drive on the salt, though you'd do so at your own risk. There can be soft spots in which you can get stuck in. Unfortunately, though, the salt flats were wet at the time of my visit, so driving on them was not an option.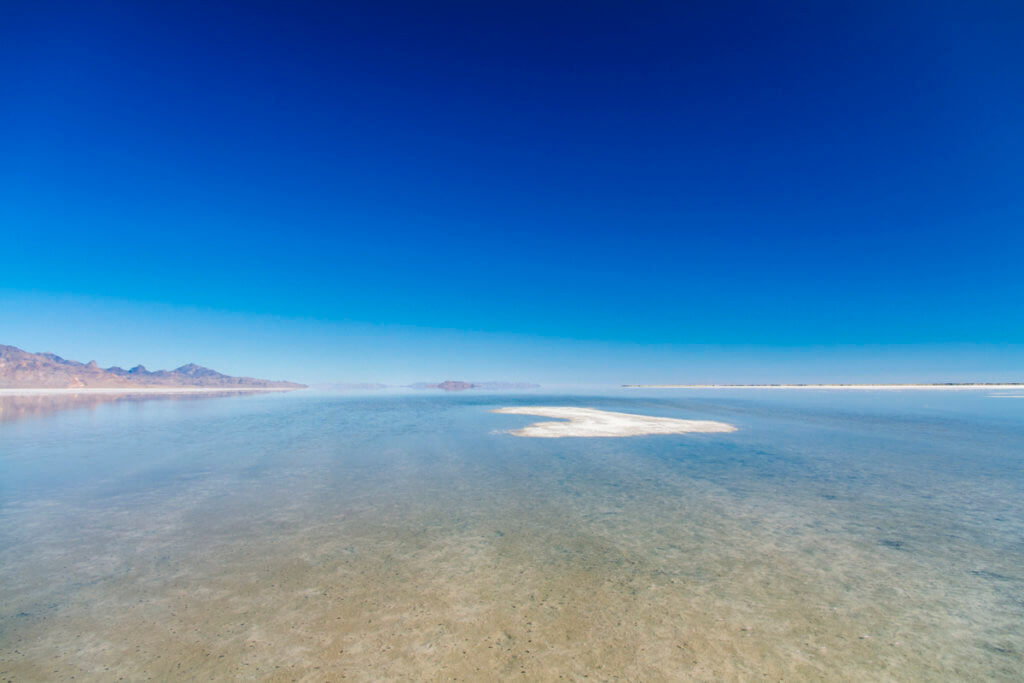 Despite this, I thought it still worth the drive to see the salt flats. The views are breathtaking, even when flooded. And, others seemed to agree, as quite a few people arrived shortly after me. I mean, look at how flat the salt flats are!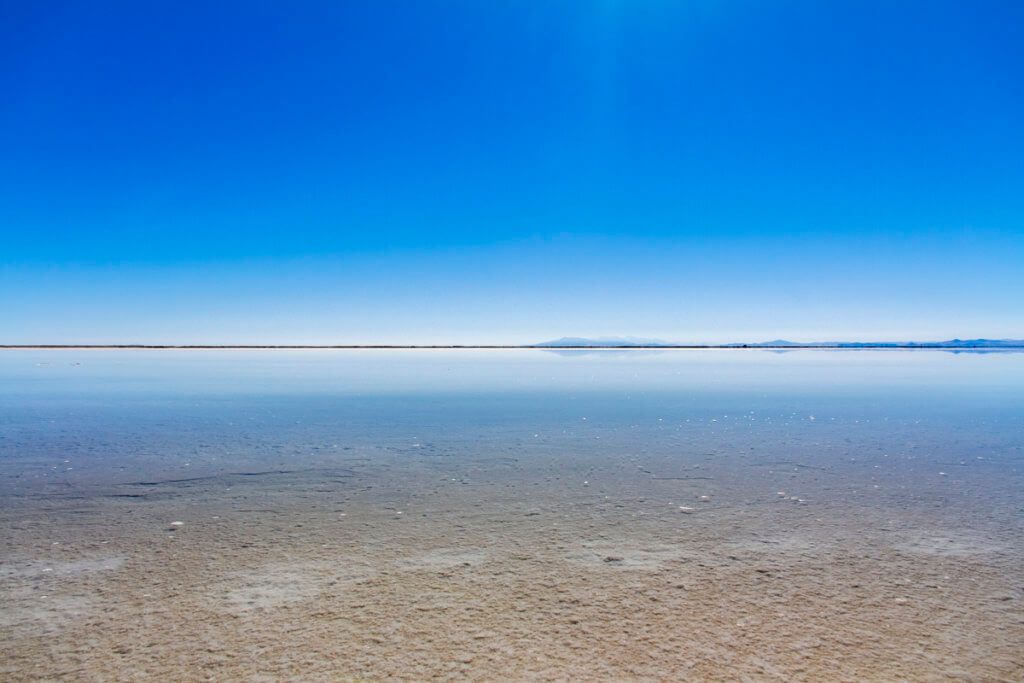 While there, I did end up flying my drone while out at the Bonneville Salt Flats International Speedway. And I managed to get some decent shots, though as you all know, my drone ended up crashing while I was out there. I hoped that it landed on a dry portion of the flats, but it ended up falling in a puddle of brine. As a result, there was no hope in fixing my drone, but luckily I had the thing insured. Oh well, I got a good work out running out in the slushy salt and got the interior of the car all salty.
Drone Photos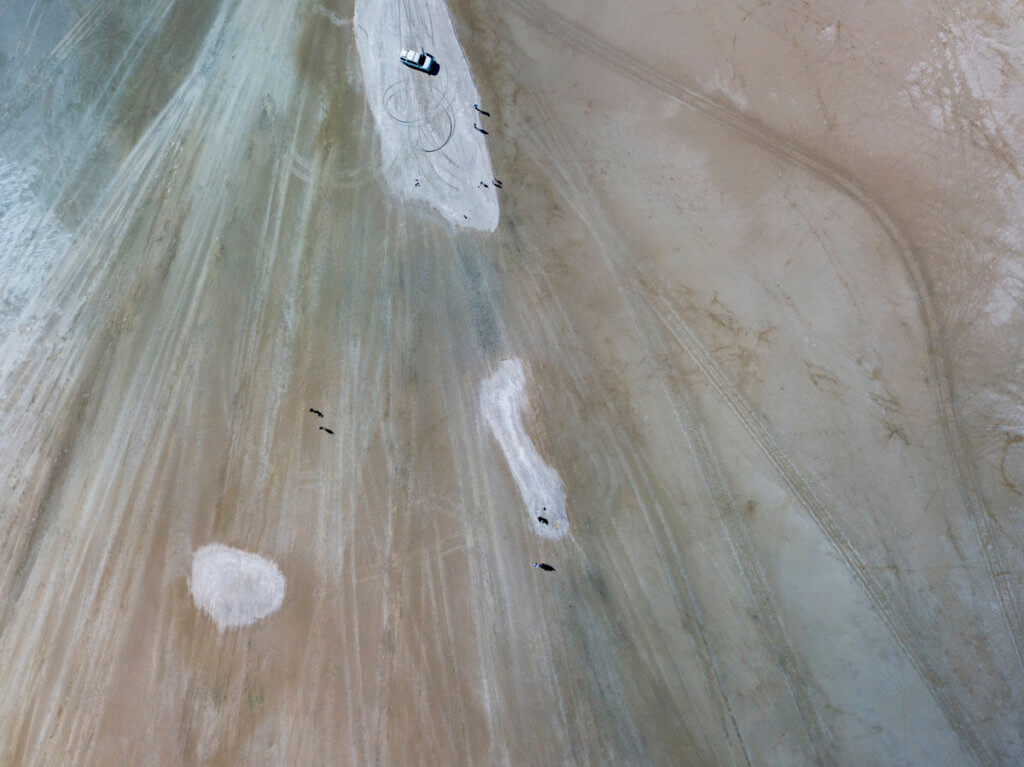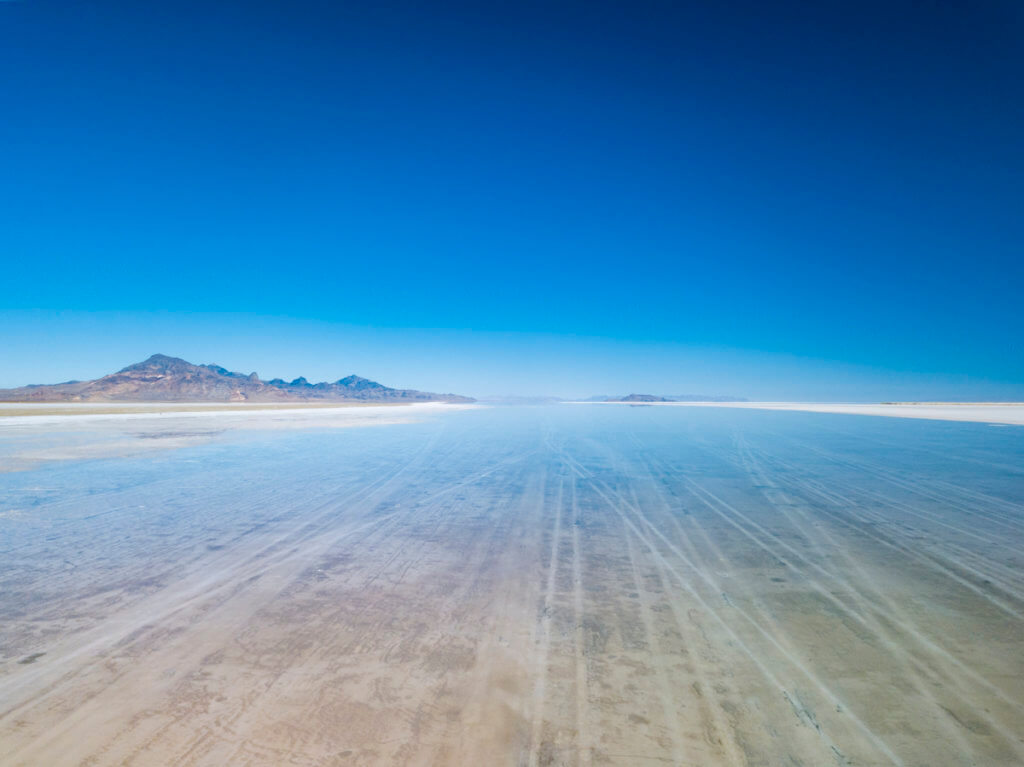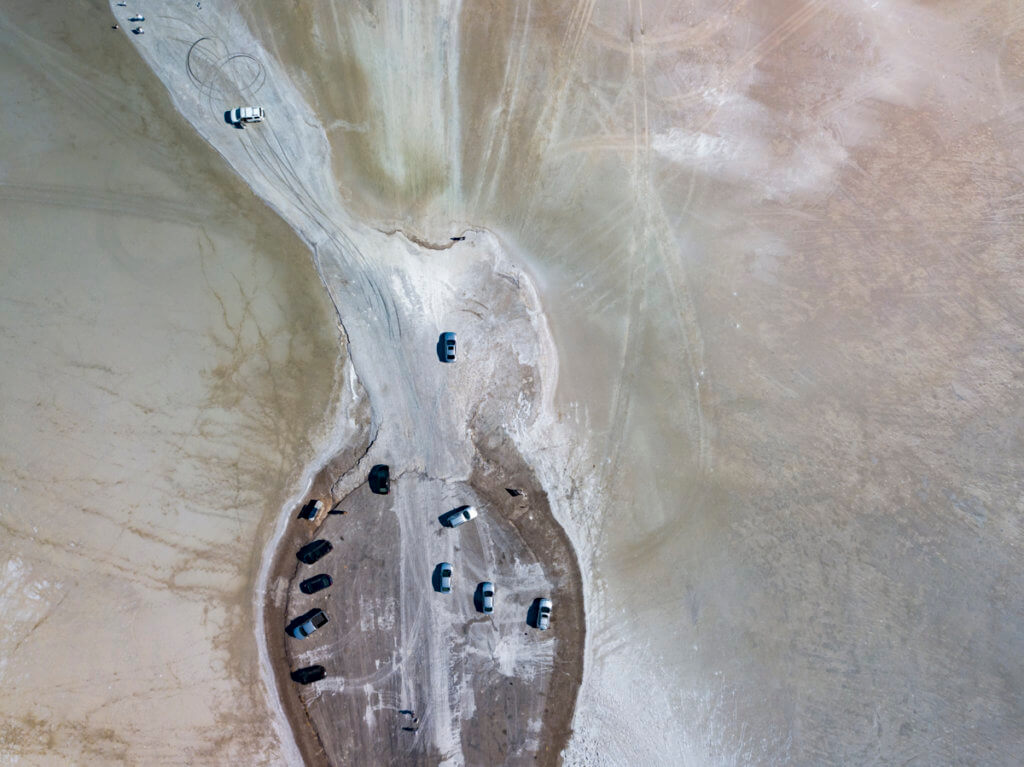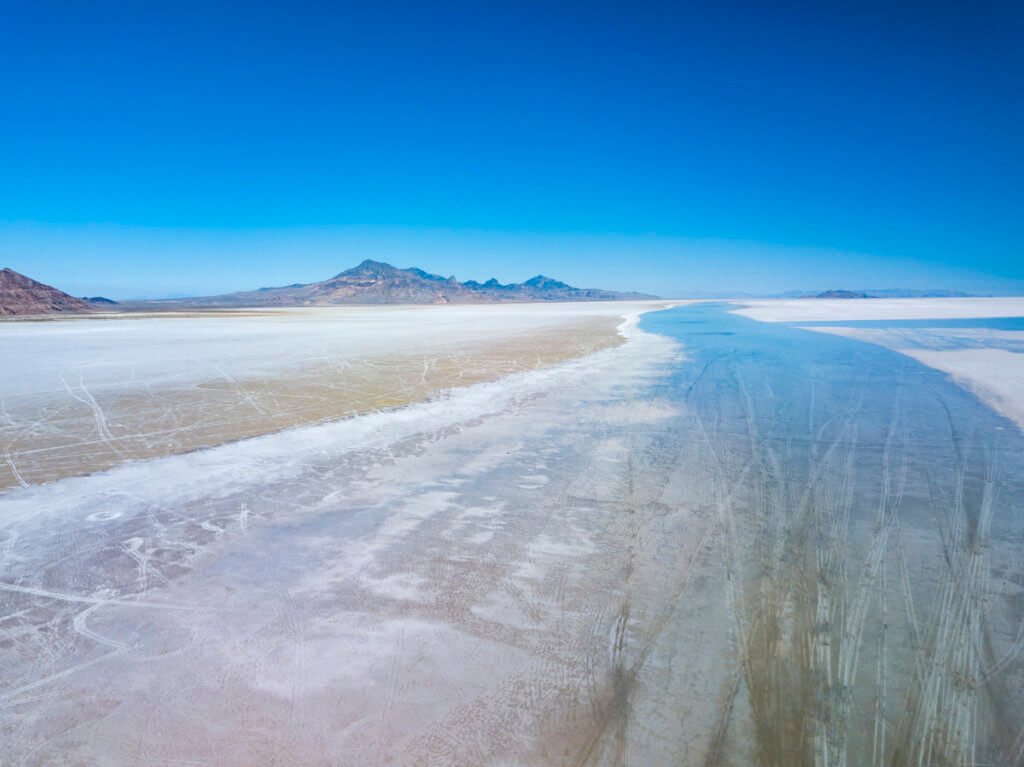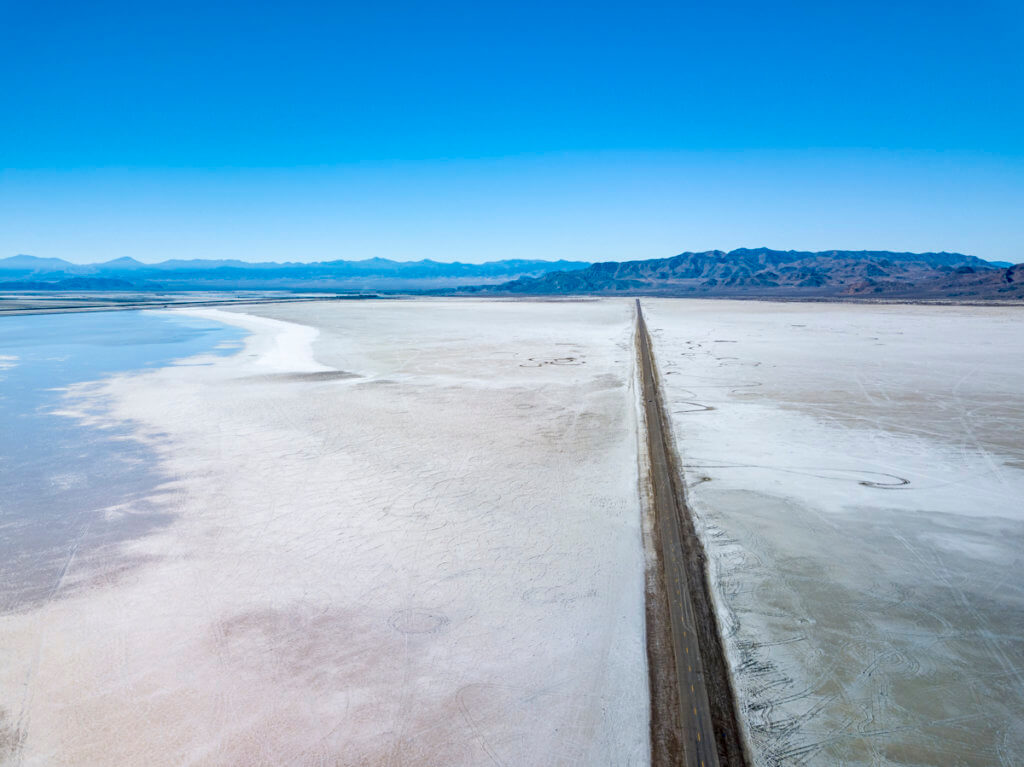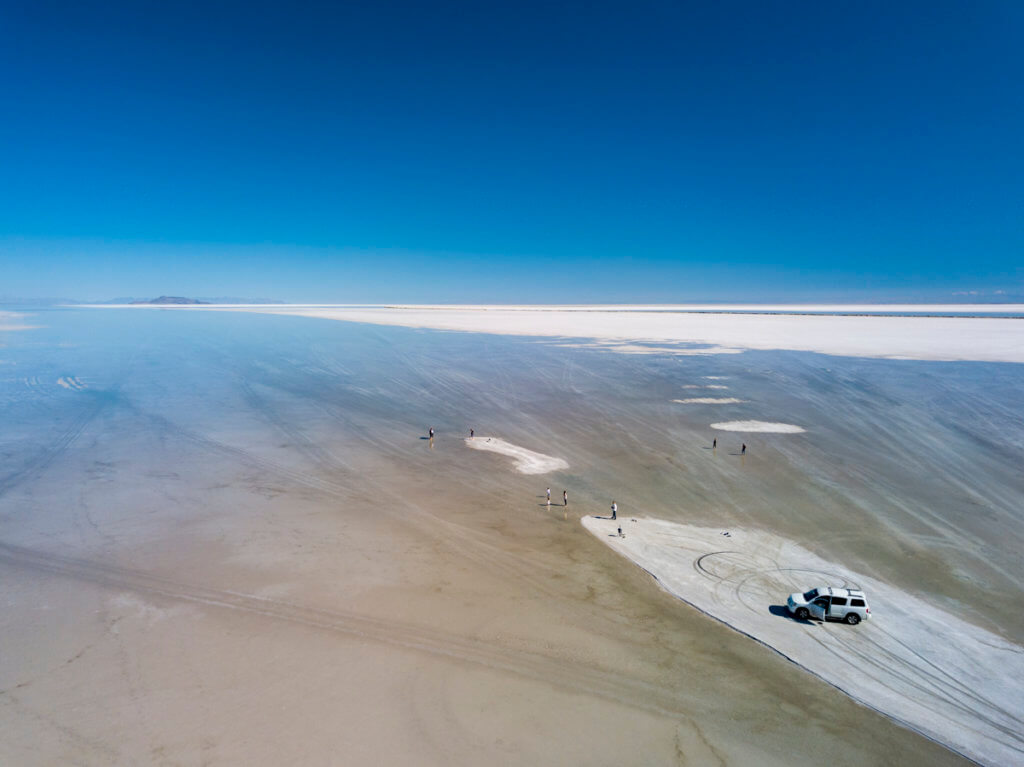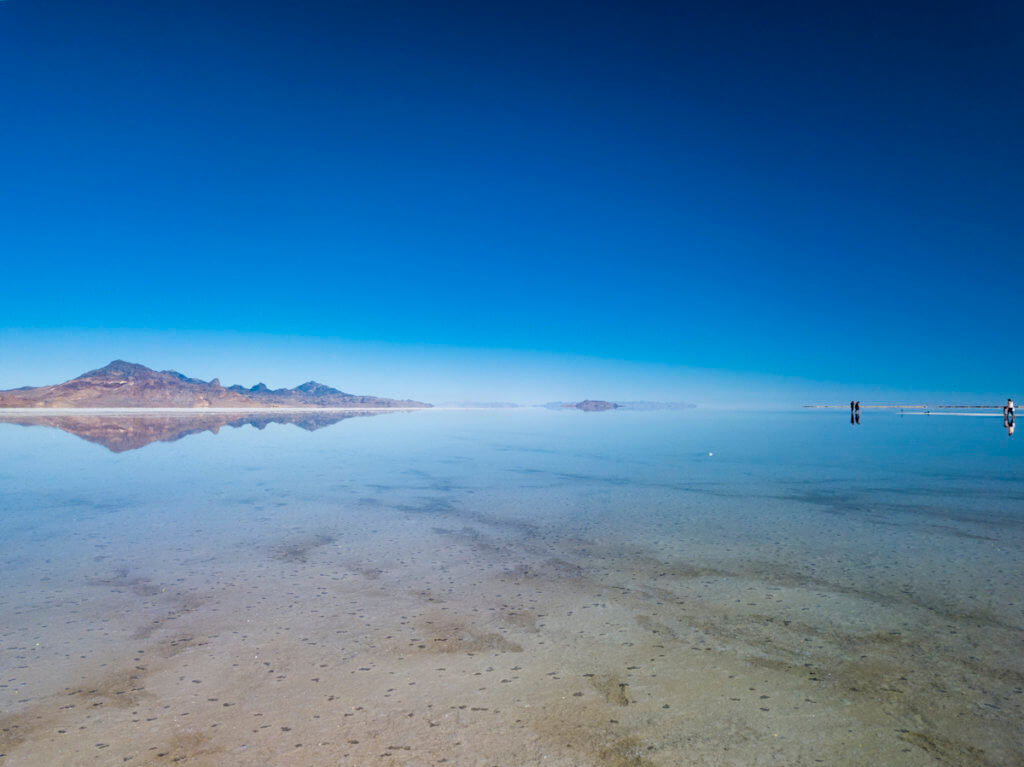 Bonneville Salt Flats International Speedway, Final Thoughts

Seeing the salt flats in-person is a wonderful experience. They're not as awe-inspiring as, say, Zion National Park, but it was worth the drive to me. I'm not going to lie, though, my drive back to the hotel was not fun. Driving a total of four hours by yourself isn't the easiest thing to do. But, I'd totally go back one day. I just hope the flats are dry next time around. And it's a place I'd suggest visiting, even if you're not a gearhead.
I didn't head straight back to Salt Lake City after visiting the Salt Flats, though. I did drive into Wendover, Nevada after, though. The place is like a tiny, sad Vegas, but I was trying to find some Balcones at the giant liquor store there and wanted to take a quick bathroom break. Unfortunately, I didn't find the bourbon, but it was still an interesting experience.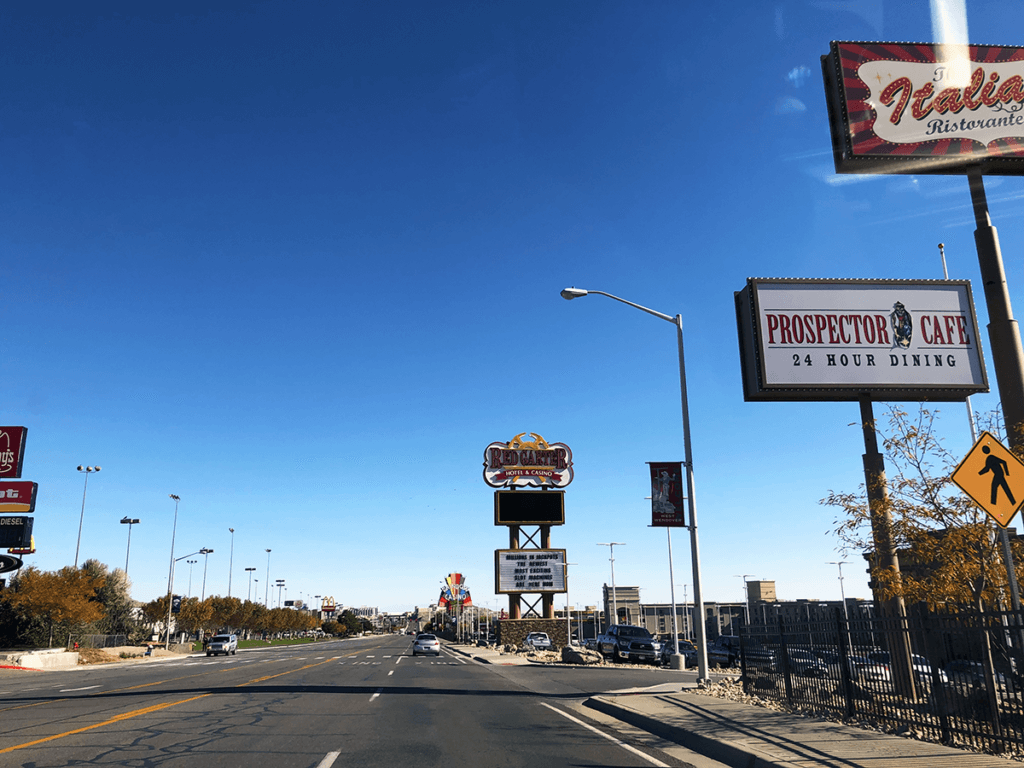 Utah 2018
Bonneville Salt Flats International Speedway