Despite reopening to tourists back in June, things aren't going to great in Vegas right now. And while they're doing ok financially right now, Boyd Gaming hints at permanent cuts to its operations.
Las Vegas reopened to gamblers on June 4. Initially, there was a surge of visitors – often mask less – filling the few hotels and casinos that had reopened at the time. But, two months later, things are slowing again. Especially as the number of cases continues to rise. Heck, last week, Las Vegas itself saw over 1,000 cases per day. So, it's no surprise that visitor numbers are falling once again.
Boyd Gaming Hints at Permanent Cuts
Though most gaming companies are reporting record losses, Boyd Gaming has been doing relatively well. They've made some difficult decisions, like cutting amenities such as buffets, laying off 2,500 employees, and making other adjustments to streamline their operations, that have helped. What's more, Boyd officials have said that, even though visitor numbers are down, those that are visiting are spending more.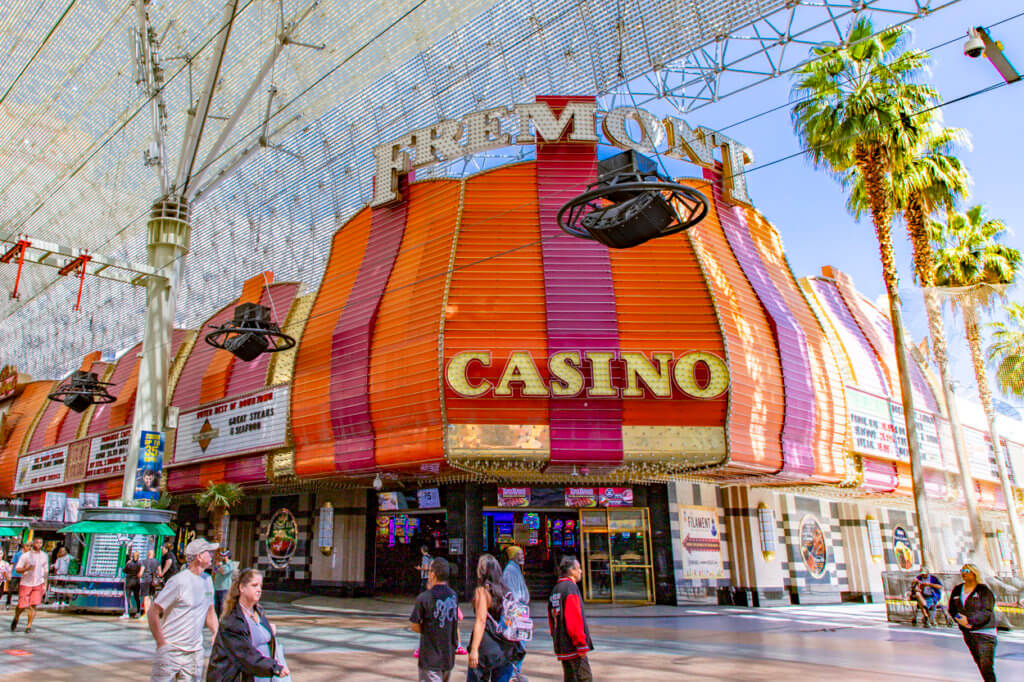 However, even when restrictions are lifted, things won't be returning to normal at Boyd. CEO Keith Smith states that things won't simply return back to the old ways of doing business and that many of the cost-cutting measures will become permanent. Further, Smith stated "[w]e think largely that many of the costs will stay out of the business. … Buffets are a great example. It's hard to understand how buffets come back in the picture going forward in the environment we're in today."
Recovery May Take 18 to 36 Months
The Las Vegas Review-Journal predicts that a full recovery will take 18 to 36 months. This prediction is driven by two primary elements – consumers' risk for appetite and quarantine rules.
According to the Review-Journal, there are three basic consumer types right now. There are the "Let Me Out Nows" that are sick of quarantining and want to resume normal life immediately. Then, there are the "I'm Going to Come Out When Dr. Fauci Says It's Ok." And, finally, there are those that "Will Stay in The Bubble As Long As Possible." That sounds about right to me. As you all know, my stance is to remain grounded until a vaccine is available and I'm able to get immunized.
As far as quarantine rules go, it isn't Nevada that has such rules in place. Rather, it's the states from which visitors are originating from that have quarantine rules in place. And, according to the article, a third of all states have quarantine rules that affect Nevada. So, even if someone is a "Let Me Out Now," having to quarantine upon returning home will definitely keep them from visiting.
Boyd Gaming Hints at Permanent Cuts, Final Thoughts
I can't say I'm surprised that visitor numbers are falling in Vegas. To me, it was inevitable, especially as the number of cases continues to climb around the country. It's also what I expect will happen here in Hawaii once we reopen in September – if we still do. So, if companies here think that reopening to tourism will solve their problems, just look at what's going on in places like Vegas and other popular spots that reopened.
As far as Boyd's changes go, I know this is going to be a major letdown for many here in Hawaii when they make their way back to Vegas. The California Hotel is always packed with Hawaii residents, and the biggest draw for many aside from the gambling, are the buffets. Heck, my aunt and uncle relocated to Vegas years ago and (pre-COVID) had dinner at the Sam's Town buffet just about every night.