Three weeks after competitor Mlife made program changes, Caesars Rewards offers pandemic concessions too. The two offers are quite a bit different from one another, though.
Las Vegas is still shutdown. As a result, casino operators are, no doubt, trying to figure out ways to keep their frequent gamblers happy. And, thus far, that meant status extensions, points/credit expiration extension, and a complete revamp of the program calendar over at Mlife. Now, it's Caesar Rewards turn to make concessions to its members.
Status Extensions
According to an email I received yesterday, Caesars Rewards is extending elite statuses through January 31, 2022. As a result, members get to keep their current status all of this year and all of next year without having to requalify.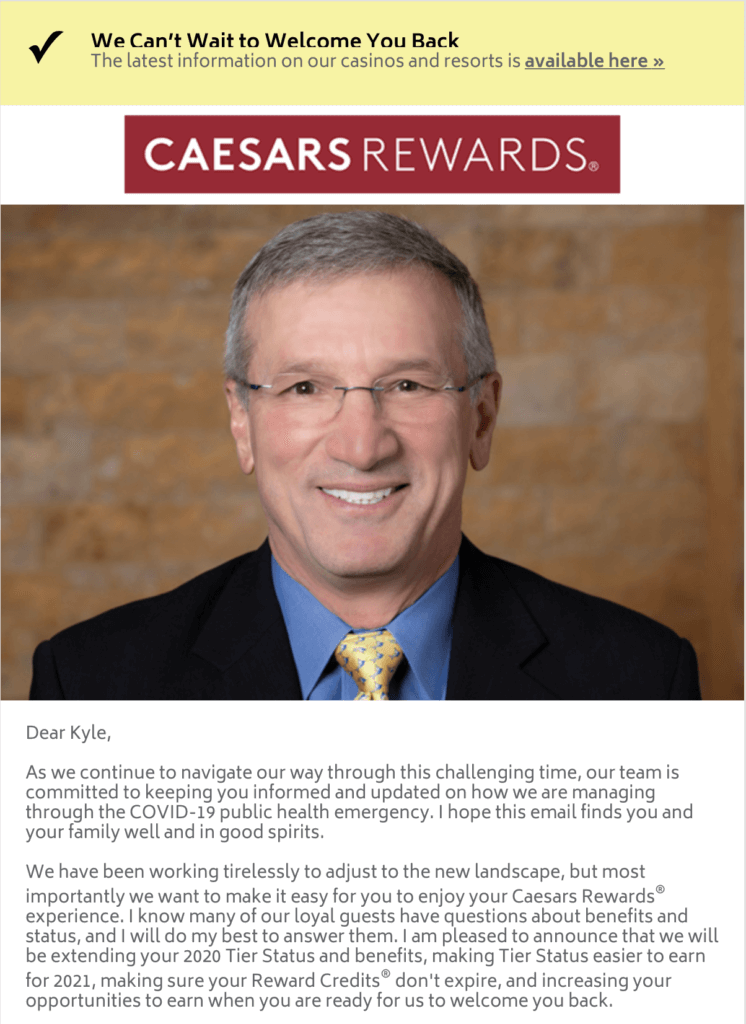 Reduced Criteria
Unlike Mlife, Caesars Rewards is reducing the number of Tier Credits you need to earn to move up a level. The reductions aren't huge, but they're more than their primary competitor is doing.
Platinum: 5,000 –> 4,000
Diamond: 15,000 –> 12,000
Diamond Plus: 25,000 –> 20,000
Diamond Elite: 75,000 –> 60,000
Seven Stars: 150,000 –> 125,000
Other Concessions
Like Mlife, Caesars Rewards is hitting the pause button on points expirations. Their policy tends to be a bit harsher, with a typically 6-month non-activity expiration policy. But, that's suspended at least through September 2020.
Further, Caesars plans on offering 5x Tier Points and 5x Rewards Points when they reopen. Details on the promotion are pending reopening dates.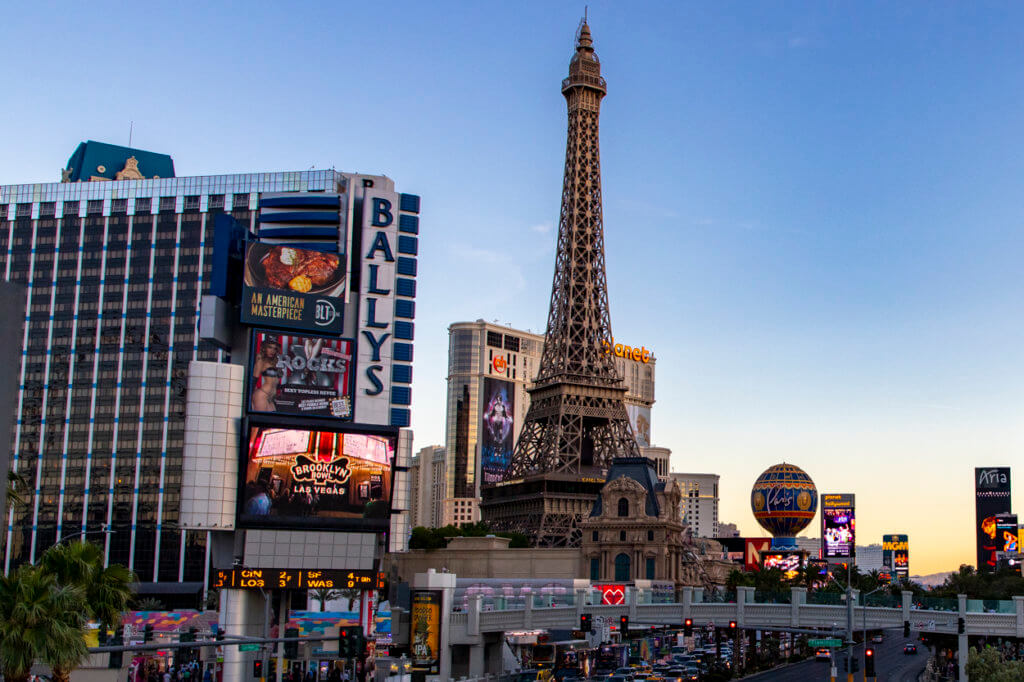 Caesars Rewards Offers Pandemic Concessions, Final Thoughts
I'm a member of both Mlife and Caesars Rewards. I think Caesars is a better program, despite the problems I had with them last year, but I don't like their properties. To me, MGM Resorts has some of the best properties in Vegas, which is why I end up gravitating to their program more. But, no matter which one you prefer, at least you no longer have to worry about maintaining status this year.
H/T: Miles to Memories