Recently, Southwest Airlines made Upgraded Boarding available for purchase online. At the time, we weren't sure how that would work with one of their credit cards. Thankfully, we finally know that Chase credits online Upgraded Boarding purchases.
As a recap, Southwest Airlines' Upgraded Boarding allows you to purchase boarding positions A1 to A15, provided they haven't already been booked as a Business Select fare. Traditionally, you could only do so at the gate, though the airline recently made the positions purchasable online. While that's great, they left us wondering if the Southwest Rapid Rewards Priority Visa from Chase would credit those online purchases. The card's terms and conditions didn't update in tandem with Southwest's processes. But now we know – Chase credits online Upgraded Boarding purchases.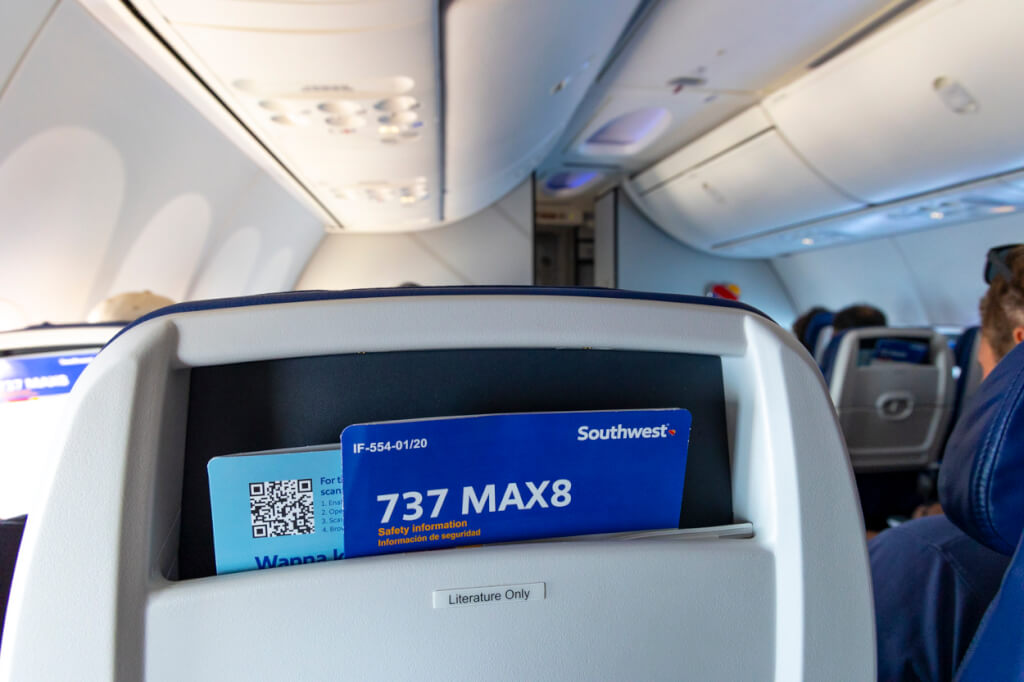 Chase Credits Online Upgraded Boarding
How do I know this? No, I didn't fly with Southwest recently. In fact, my last flights with them were all in September. Rather, I got an email from Chase yesterday explaining the Upgraded Boarding benefit change. The email further states that you can use "any or all of the 4 UPgraded Boardings you get each year as a Rapid Rewards Priority credit cardmember."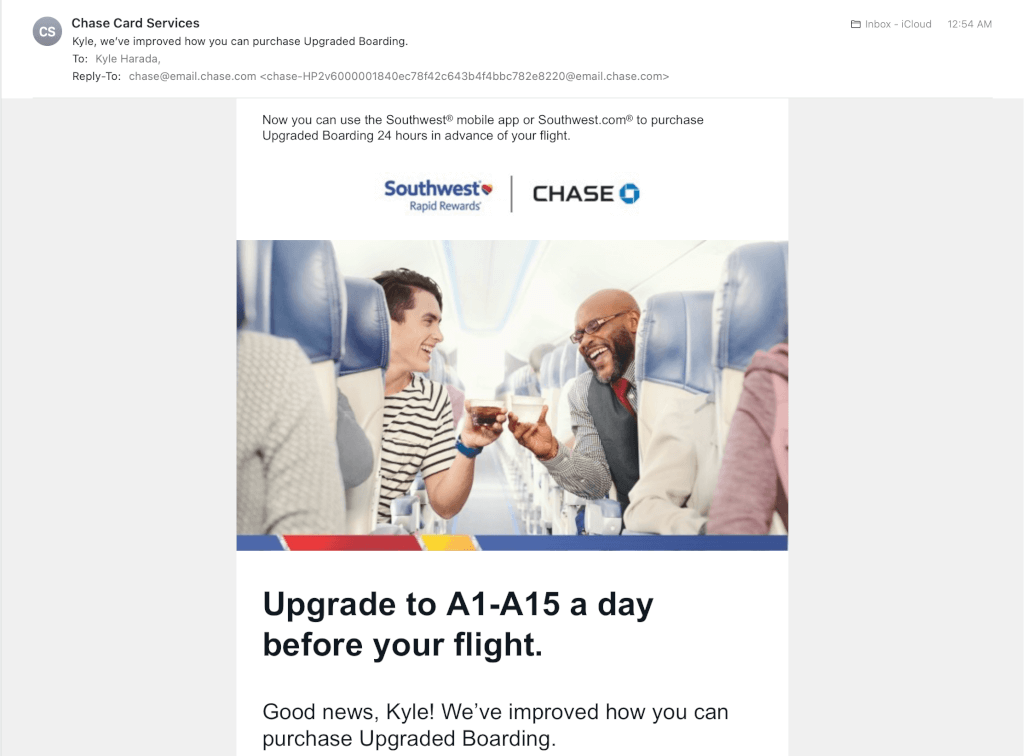 The terms and conditions in the email further state that they'll reimburse you for up to four Upgraded Boardings per year purchased via the Southwest app or their website beginning 24 hours before departure and ending 30 minutes prior to departure or at the departure gate or ticket counter on the day of travel. It's worth noting that this benefit is based on your account anniversary – it is NOT a calendar-year benefit.
Final Thoughts
While I have no Southwest flights planned for the immediate future, I'm glad to get that cleared up. Ambiguity is never a good thing – especially when it comes to credit card benefits like this. Next time I take an inter-island hop on Southwest, I'll have to give this benefit a go.
Have you tried purchasing Upgraded Boarding online?