With all that's happened this year, it's hard to believe that we're about to enter the final stretch. But, we are, so it is now time to register for the Chase Freedom Q4 2020 bonus categories.
Q3 2020, which was Amazon and Whole Foods, has been my favorite set of Chase Freedom bonus categories in a while. Amazon is, of course, incredibly useful. Especially now while we're all trying to socially distance and things have, generally, gotten harder to find. Plus, the bonus gave me yet another reason to buy household items that I've either been thinking about for a while or to replace ones that are wearing out. So, for me, those categories are going to be hard to beat.
Chase Freedom Q4 2020 Bonus Categories
This quarter, Chase is offering two more interesting categories: Walmart and PayPal. Admittedly, I avoid Walmart like the plague. I can't stand shopping in their stores, their prices aren't as low as they'd like you to believe, and their service (in my experience) is terrible. But, I get it, many people do shop at Walmart. And, to them, this bonus category will be a boon.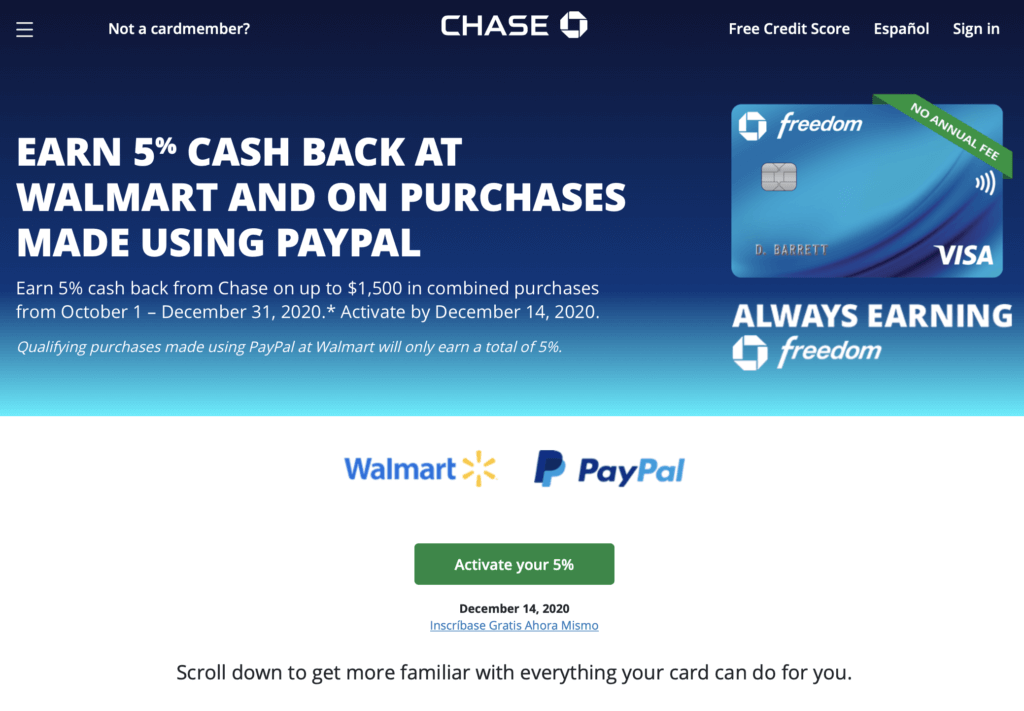 More useful to me this quarter is the PayPal category. PayPal is widely accepted as a form of payment online, which will make this one quite easy to use. After all, here just a couple of merchants that accept PayPal:
Apple
Best Buy
B&H Photo
Crutchfield
Dyson
eBay
GrubHub
Home Depot
Lydgate Farms (chocolate)
Plane Tags
Puna Chocolate
Sephora
Sur La Table
Target
The Body Shop
and more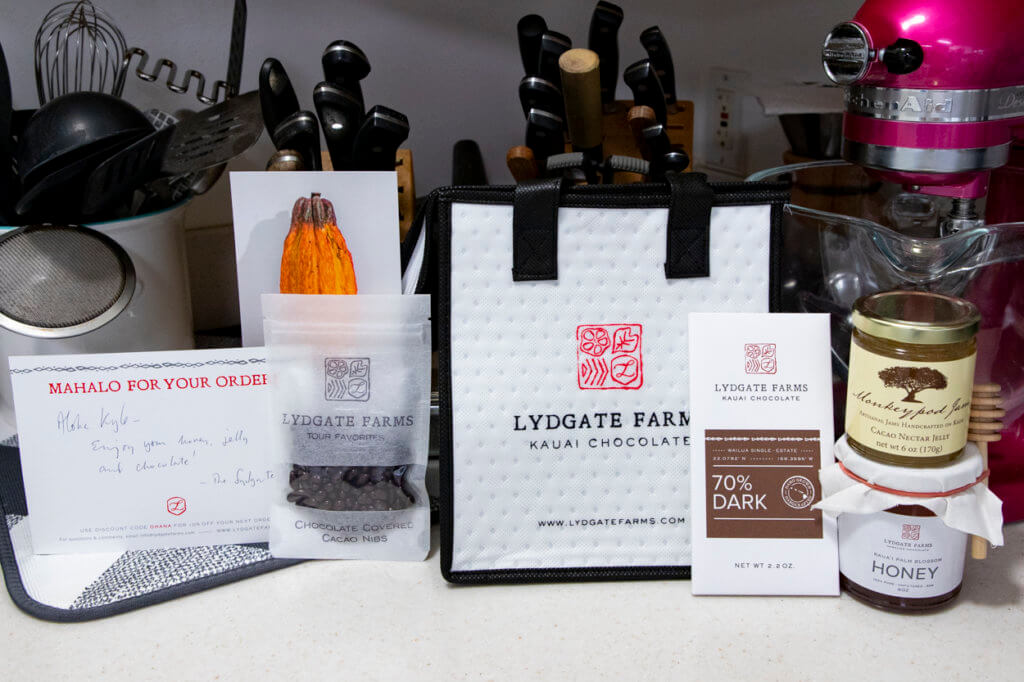 Final Thoughts
The above categories are effective beginning on October 1. However, you can register beginning today. So, register now, plan your purchases for October 1, and don't forget to get your Amazon and Whole Foods buying in before the end of the month!
By the way, for those of you that are thinking about converting your Freedom to the Freedom Flex, I'd wait till you're don't with your Q3 2020 bonus spending. There are conflicting reports on whether or not the bonuses will work on the Flex. I'd rather be safe than sorry at this point.