Well, it's that time of year again – time for the Chase Freedom Q4 2023 bonus categories! And, despite a fairly good year of categories, I must say that Q4 is quite generous. Sort of. How far you can get will depend partly on your spending habits PLUS which version of the card you have – Freedom or Freedom Flex.
As a recap, let's look at the bonus categories Chase bestowed on us thus far in 2023:
Q1 2023

Grocery Stores
Target
Fitness Club & Gym Memberships

Q2 2023

Amazon (including Whole Foods)
Lowes

Q3 2023

Gas Stations
Electric Vehicle Charging
Live Entertainment
I'm gonna level with you guys. A lot has been with me this year, so my spending has been lower than it typically would be. As a result, I haven't maximized a single quarter's bonus yet. And even this quarter, I totally abandoned the Freedom bonus when Chase targeted me for a similar bonus on my Southwest card, in addition to Southwest's own 25% bonus. So yeah, I haven't earned much in the way of Ultimate Rewards points this year. But I digress.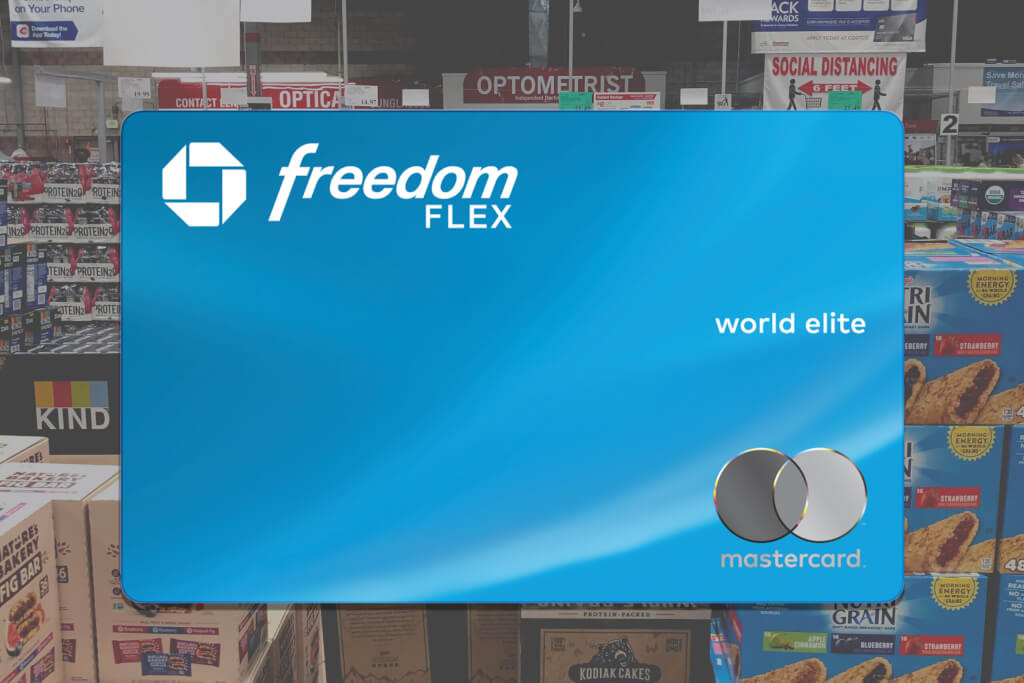 Chase Freedom Q4 2023 Bonus Categories
With good bonus categories thus far this year, you wouldn't expect Chase to be so generous, right? I mean, perhaps they might be because of people's tightening budgets, but we'll likely never know. Regardless, the Chase Freedom Q4 2023 bonus categories are great! See what I mean:
Wholesale Clubs (including Costco)
PayPal
Select Charities
Of the Chase Freedom Q4 2023 bonus categories, I'd say the Wholesale Clubs one, especially the inclusion of Costco, is one we haven't seen in a while. It's worth noting, though, that Costco gas stations will NOT count as part of the bonus. Further, Costco only accepts Visa in-store, so if you have a Freedom Flex as I do, you're out of luck. Mrs. Island Miler, on the other hand, has the old Freedom card, so we can continue to earn 5% back there with her card. Of course, Flex cardholders can always purchase Costco gift cards online for use in-store, but that's a pain.
As far as the charity portion of the Chase Freedom Q4 2023 bonus categories go, you'll earn 5% cash back for donating to the following charities only:
American Red Cross
Equal Justice Initiatives
Feeding America
Habitat for Humanity
International Medical Corps
International Rescue Committee
Leadership Conference Education Fund
NAACP Legal Defense and Educational Fund
National Urban League
Thurgood Marshall College Fund
United Negro College Fund
UNICEF USA
United Way
World Central Kitchen
GLSEN
Out and Equal
Sage
While I'm sure that many of my dear readers have been donating to Maui's support and recovery efforts, we all know that Maui is going to need our help for a long time to come. The Chase Freedom Q4 2023 bonus categories will give us a chance to earn a little bit for continuing to support organizations that have, continue to, and/or likely will help Maui and other disaster organizations around the country. Of course, those organizations from the above list include:
American Red Cross
Feeding America (Hawaii Food Bank is a member)
Habitat for Humanity (I imagine they will eventually)
United Way (Aloha United Way)
World Central Kitchen
PayPal is a pretty self-explanatory category, so I won't get into it. Just be sure to check your merchant's online checkout system to see if they accept PayPal. Off the top of my head, I know that Best Buy, Home Depot, Crutchfield, PlaneTags, and more do.
Final Thoughts
What do you think of the Chase Freedom Q4 2023 bonus categories? Do you think they're great or so-so? Are you like me and have a Freedom Flex, which will complicate your Costco shopping this quarter? Let me know!
At any rate, visit chasebonus.com to register for the Chase Freedom Q4 2023 bonus categories today.