Last updated on January 16th, 2017 at 08:55 pm
Gary posted a video yesterday featuring two of my favorite things: the Cook Islands and Sports Illustrated Swimsuit models. While most casual viewers will have noticed little more than the beautiful models featured throughout, I couldn't help but think about how familiar the location of their photo shoot looked.
There was a very distinct "I've been there!" feeling throughout the entire video for very good reason: I've been there!
Let's start with the welcome sign in the beginning of the video. It says Welcome to Aitutaki, an island where I spent 5 nights during the summer of 2013.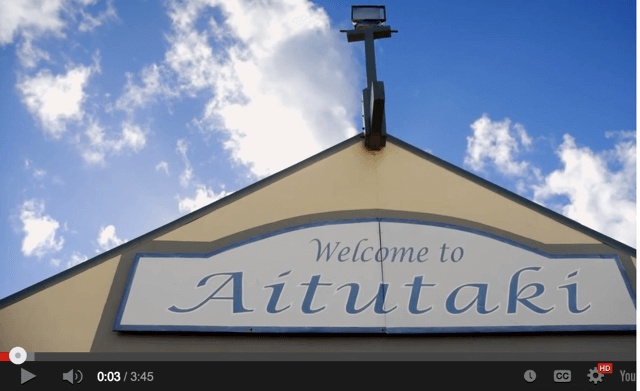 Mrs. Jeffsetter took a photo of the same entry sign as I got off the plane to visit the island last June.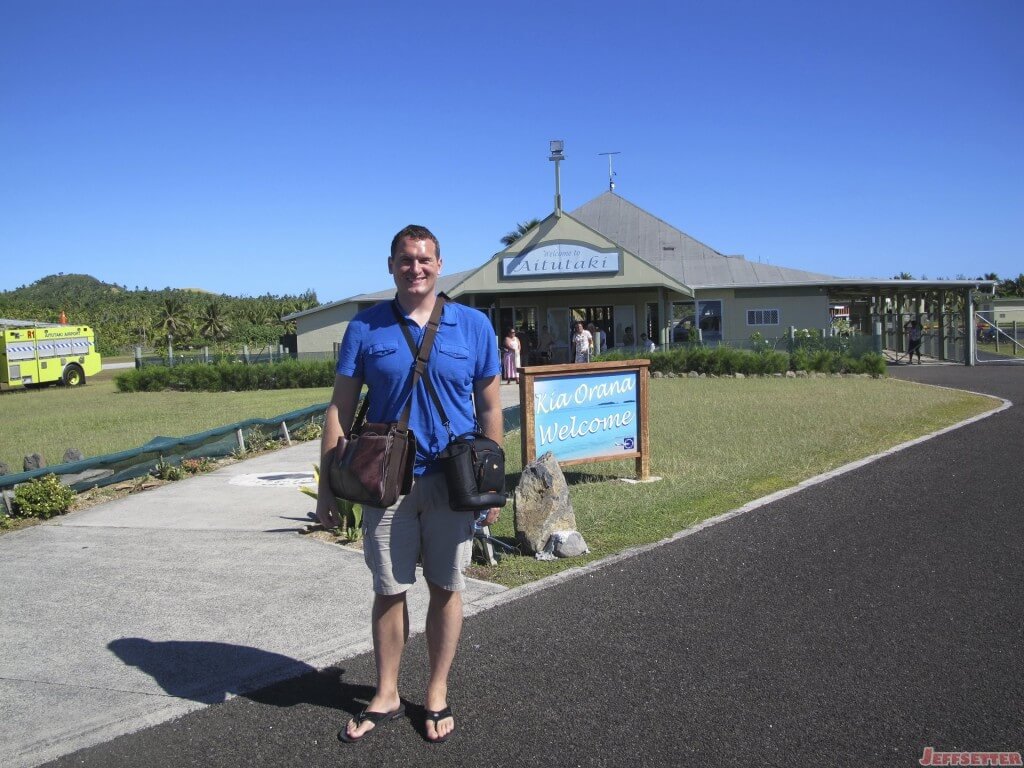 The pool where the models were being filmed? That is the pool at the Pacific Resort Aitutaki, which is where we stayed for our 5 nights on the island.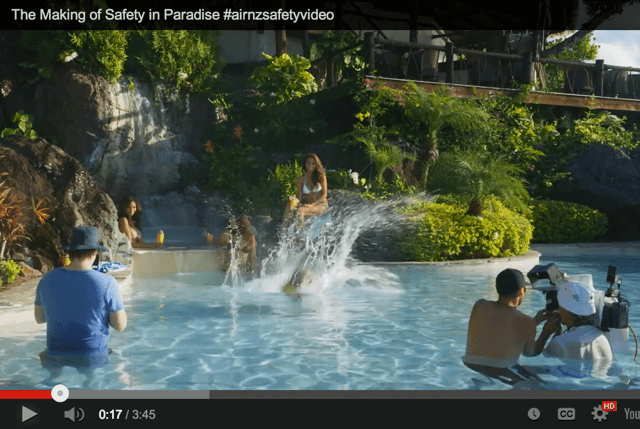 Here is a photo I took overlooking the pool area while eating breakfast one morning. I can assure you with 100% certainty that there were no swimsuit models to be found during my stay (other than Mrs. Jeffsetter of course).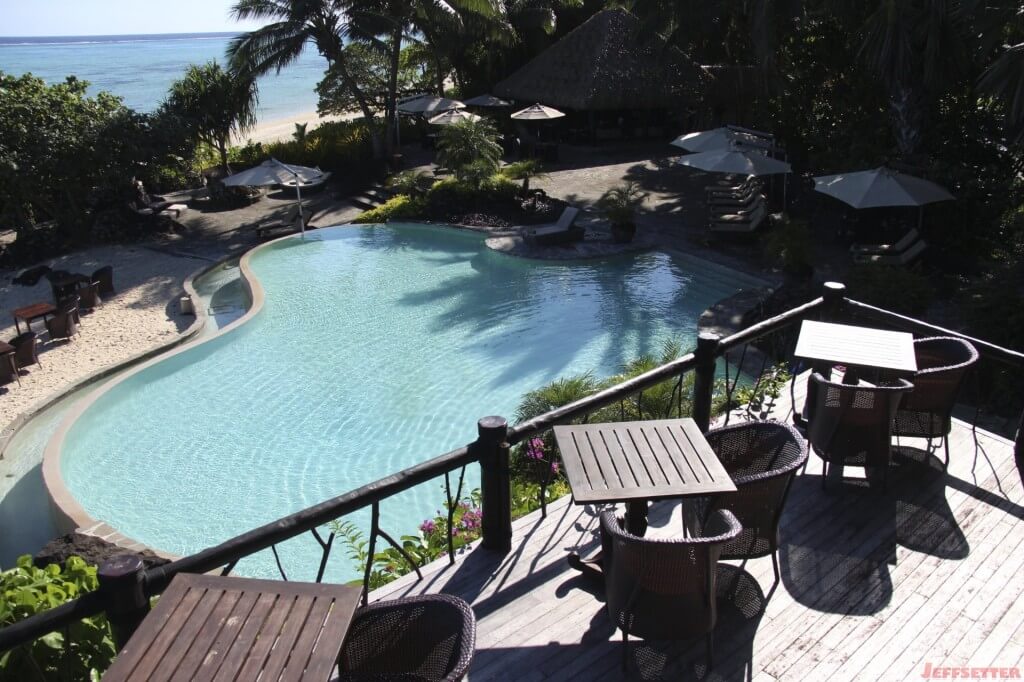 Then there is video of the beautiful sunrise and sunsets over the island. This is where we blew the Air New Zealand and Sports Illustrated video crews out of the water. Sure, their visuals were nice.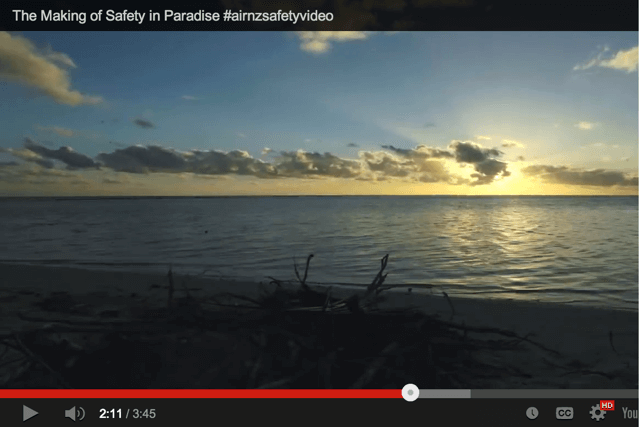 But I think we gave them a run for their money with some spectacular shots of our own: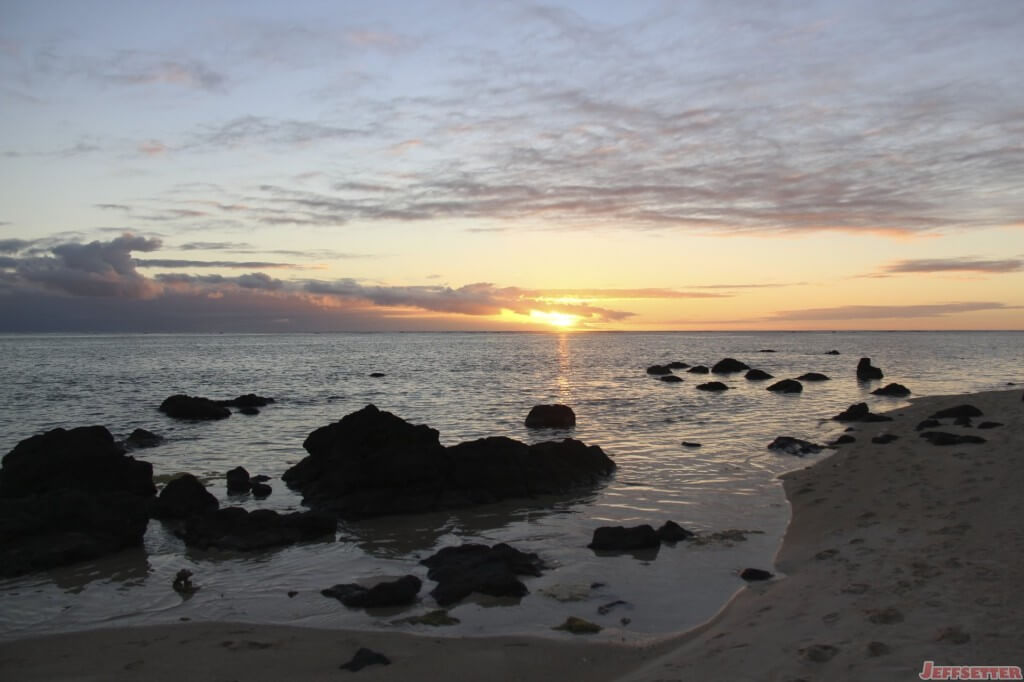 And I even produced a video showcasing the sunsets in Aitutaki.
Maybe the swimsuit models and Air New Zealand did the Cook Islands better than we did, but we sure had fun during our time on Aitutaki and Rarotonga.
With a record cold winter here in Minnesota, I find myself longing to go back to the Cook Islands. They were amazing! At the very least, maybe I'll warm up a little as I complete my trip reports from our summer trip to the Cook Islands and French Polynesia.