After returning from the Coast, our friend (now driving our rental Prius) took us up to Council Crest Park.  I had no idea this place existed, but to be honest, I didn't look into what to do/see in Portland before our trip!  I'm glad our friend took us up here, though, as it's a really great park with tons to do and stunning views of Portland and beyond!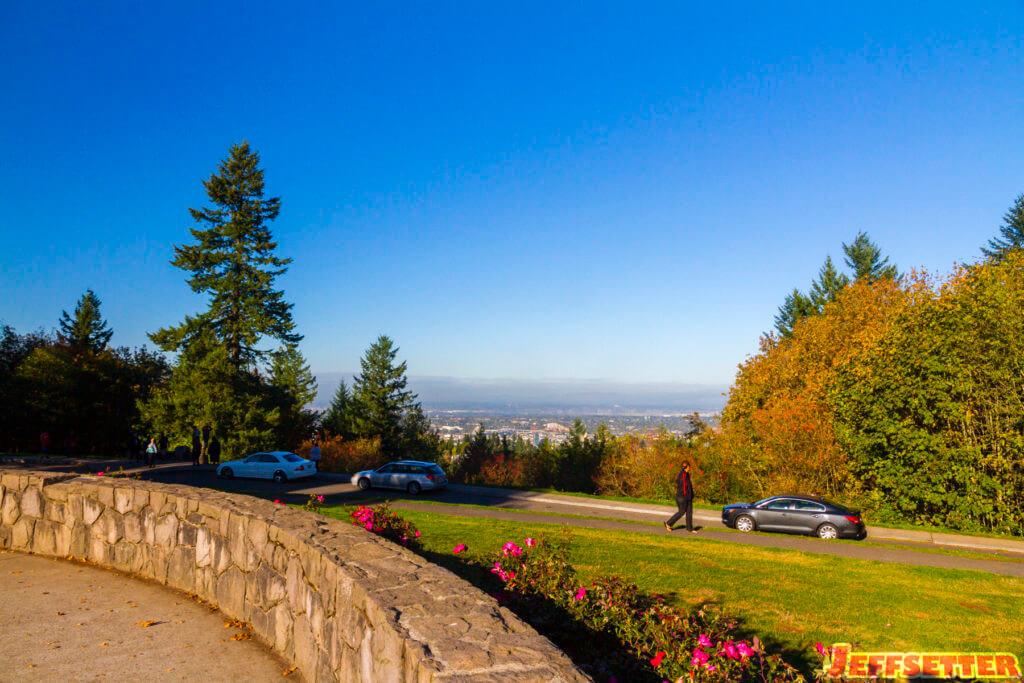 Located in Southwest Portland, Council Crest Park is maybe a 10-15 minute drive outside of downtown Portland.  At the time, my buddy lived about a 5 minute drive away, so it's some place he visited frequently.  The park is known for its hiking trails, though we were prepared for that this time around, nor did we have time.  Next time it's definitely something I'd consider doing.  But the view alone is worth the drive up here.  Unfortunately my photos didn't come out so great, as there was a bit of haze in the sky like earlier in the day at Cannon Beach.  But, on a clear day, you can see Mt. Hood and even Mt. St. Helens off in the distance.  Parking can be an issue here, though, as it seems to be comprised of a limited amount street parking.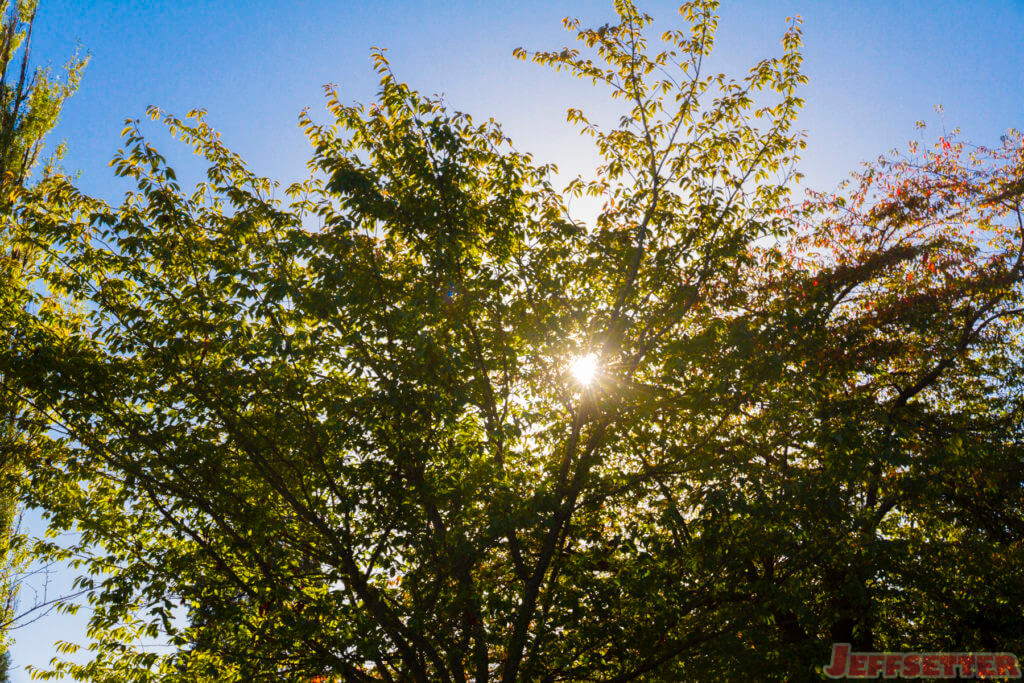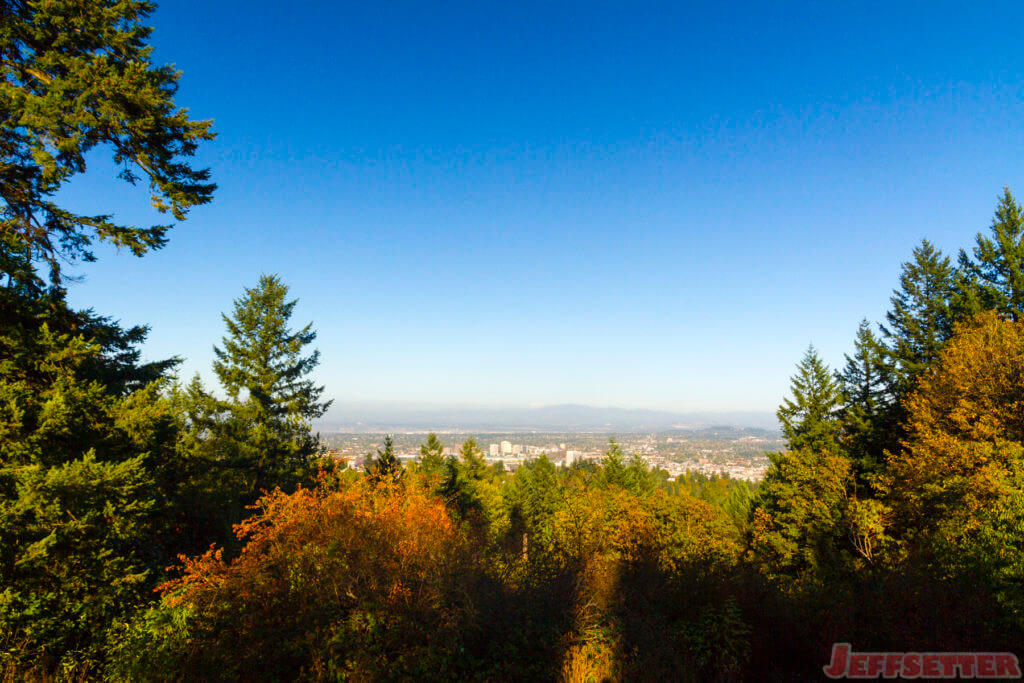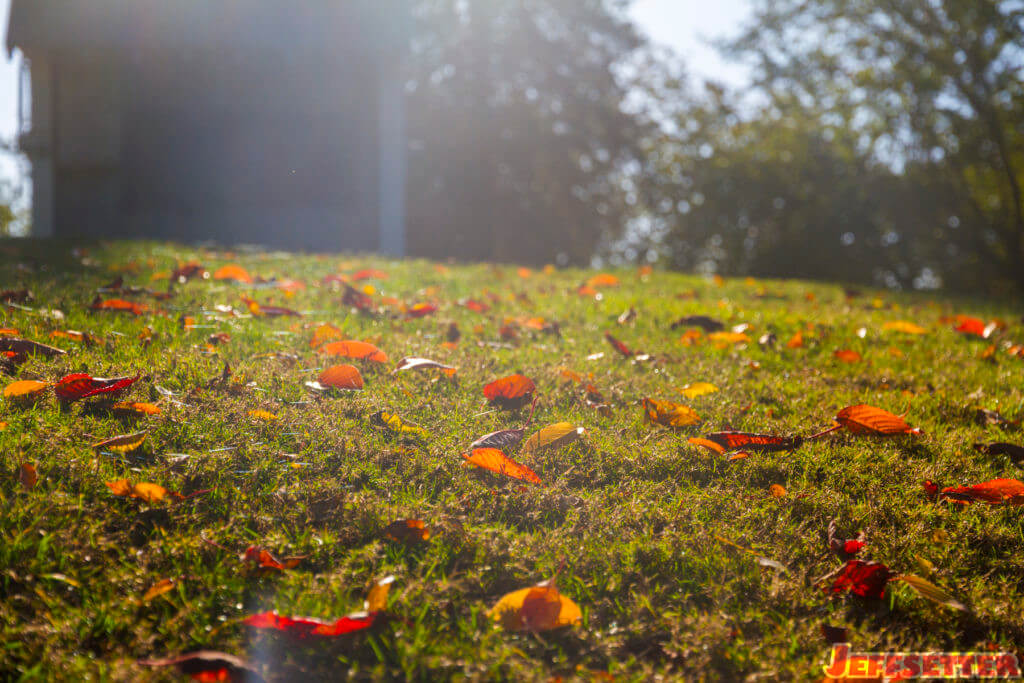 Being from Hawaii, my favorite time of year to visit Council Crest Park (or anywhere in the northern U.S.) is autumn.  I love seeing the turning leaves, especially since we don't really have seasons in Hawaii…  Hey, constant warm weather and sunshine get's pretty boring you know! ?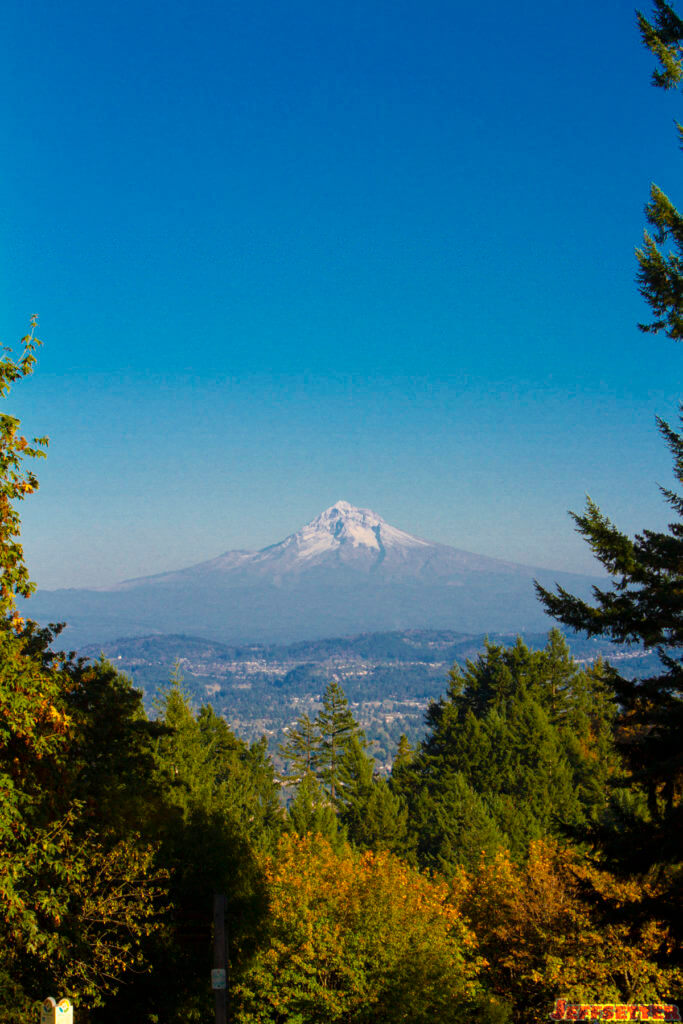 And mountains definitely don't look like the magnificent Mt. Hood in Hawaii either.  Yes, Mauna Kea on the Big Island is taller by a little over 2,000 ft (or about 25,000 ft when measured from its true base on the seafloor), but Mauna Kea is a shield volcano, meaning it as very long, gentle slopes.  This is in sharp contrast to Mt. Hood's fantastic prominence thanks to its more pyramid shape.  In fact, Council Crest Park is one of the best places to view Mt. Hood from the Portland area, in my opinion, and is one of the reasons why I'll make it a point to visit this park each time in town.