As Delta began accepting deliveries of their new Airbus A220s, it was largely believed that they begin phasing out their Boeing 717s. That doesn't appear to be the case anymore, however, as Delta decides to keep their Boeing 717s through to at least 2030.
The other day, Ben over at One Mile at a Time reported that Delta plans to keep Boeing 717s for the foreseeable future. In fact, as part of their commitment to the type, Delta is spending $70 million to retrofit these old birds with seat-back entertainment systems. And that's great news, at least to me. After all, when properly maintained, the Boeing 717 is a fantastic aircraft. They're quiet (as long as you don't sit in the back) and have what I think is an excellent seating arrangement (2+3). But Delta's decision probably isn't good news for Hawaiian.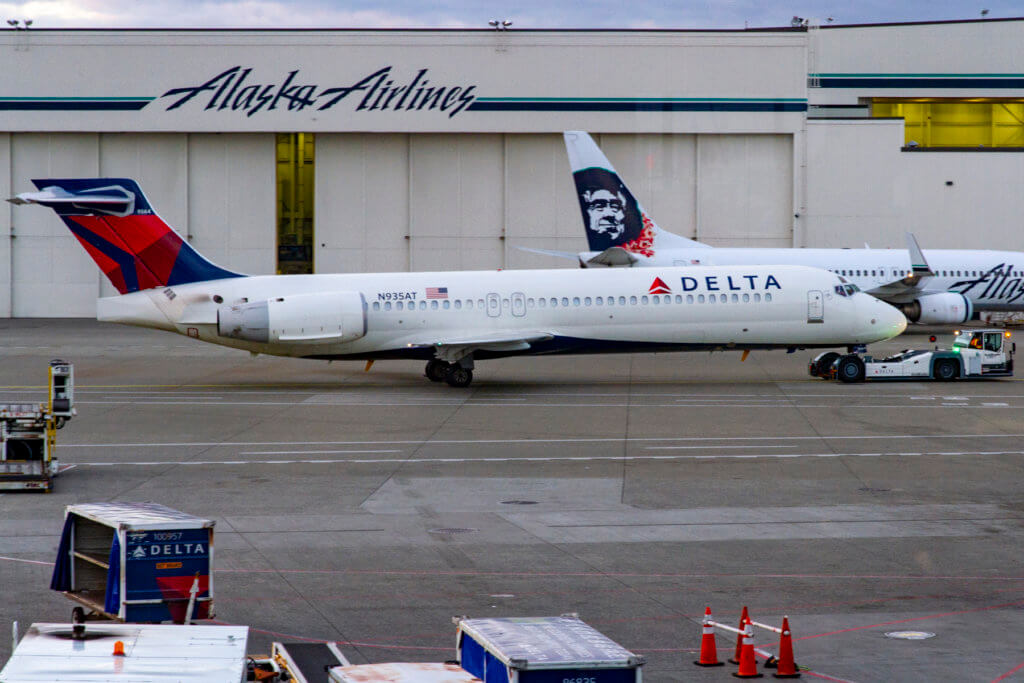 Hawaiian's Predicament
I'm by no means an aviation or airline expert, so take this with a grain of salt. But, in my previous post, Hawaiian's Boeing 717 Condundrum, I discussed possible paths forward for Hawaiian's inter-island fleet. And while there are contenders available, none can match the unique performance of the Boeing 717. So, the most logical thing to do is to keep the type in service for as long as possible. And, doing so, was only going to be viable if Hawaiian was able to acquire examples with much lower cycle counts. As a result, in my previous post, I theorized that Hawaiian could purchase 717s from Delta Southwest, once Delta replaced their's with A220s. But, if they're keeping them now, that obviously isn't going to happen.
Unfortunately, all other 717 operators seem to be committed to the type too. The only inactive aircraft are those from Turkmenistan Airlines. But, questionable documentation and aircraft condition makes those birds a no-go. Plus, they're slowly being scrapped as we speak with valuable parts likely being scooped up by, you guessed it, Delta.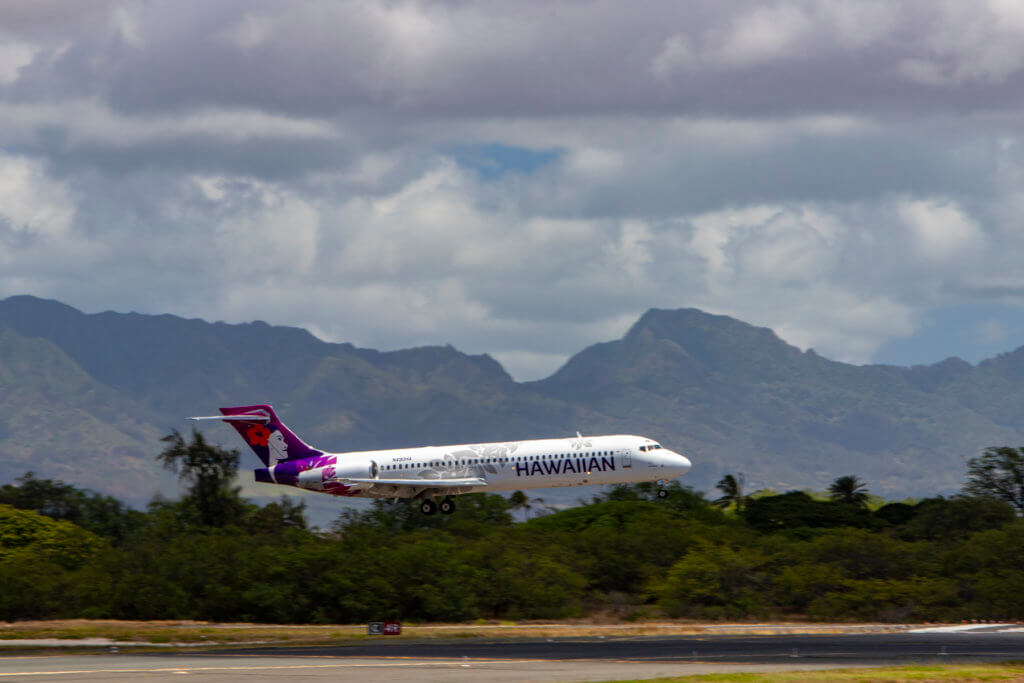 Can Hawaiian Wait Till 2030?
Probably not. You see, Hawaiian's 717s have a tough life. They operate around 16 flights per day every day in a hot, humid, salty environment. That's not good for aircraft longevity, especially at those high cycle rates. Further, my best guess places Hawaiian's oldest originally delivered 717, N475HA, at over 80,000 cycles. That aircraft is already 18.5-years-old. And given the aircraft's continued high-utilization lifestyle, it's quite apparent that it'll hit it's certified cycle limit of 110,000 cycles well before 2030. And then what? That's the golden answer isn't it?
Delta Decides to Keep Their Boeing 717s, Final Thoughts
Like it or not, it looks like Hawaiian is going to have to find a replacement for its Boeing 717 fleet sooner than later. Too bad there still isn't anything on the horizon that meets their needs. Personally, I still think the E-195 is the best fit for the mission. But it still won't be a true replacement.
For all you Delta fliers out there, congrats! Delta is treating these birds right, and retaining them means one of two things. Either, 1) they're planning on up-gauging regional aircraft, or 2) they're adding new routes. A third option, of course, is they're doing both of those. Either way, despite the aircraft's age, they'll fly well and be comfortable under Delta's stewardship. Just like the old 767 I flew from HNL to SLC.