Is the US headed towards another wave of the virus? It certainly looks like it. As a result, ever so slowly, airlines are making concessions to their most loyal customers. And so we see another airline making these concessions with the Delta fast-track to 2022 status, though they have other changes coming too.
Delta Fast-Track to 2022 Status
As of April 1, and running through December 31, 2021, all SkyMiles members will earn MQMs, MQSs, and MQDs at an accelerated rate. Earnings depend on the product type purchased. So, for those flying economy, you'll earn 50% more MQMs, MQSs, and MQDs. However, that bonus increases to 75% for premium purchases including Delta One, First Class, Delta Comfort+, and Delta Premium Select. The bonus even extends to post-purchase upgrades and count towards Million Miler Status!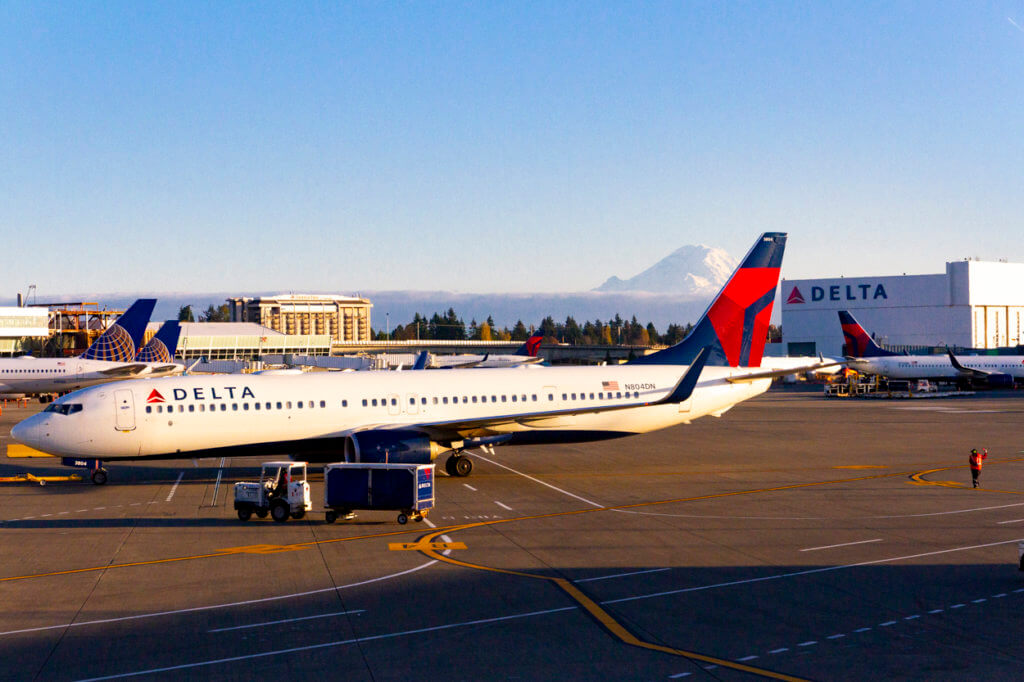 Earn on Miles
Delta's bonus program isn't all that groundbreaking, as Alaska Air is already doing something similar. However, what makes Delta really stand apart from the crowd is by awarding SkyMiles members MQMs, MQSs, and MQDs for award flights! But, how does this work for MQDs, you might be asking? Delta states that you'll earn MQDs at a rate of 1% of miles redeemed plus the 50% bonus. So, say you redeemed 40,000 SkyMiles for a roundtrip economy ticket between Honolulu and Atlanta. You'd earn 600 MQDs for the flight, 13,506 MQMs, and 3 MQSs (assuming a stopover in LAX).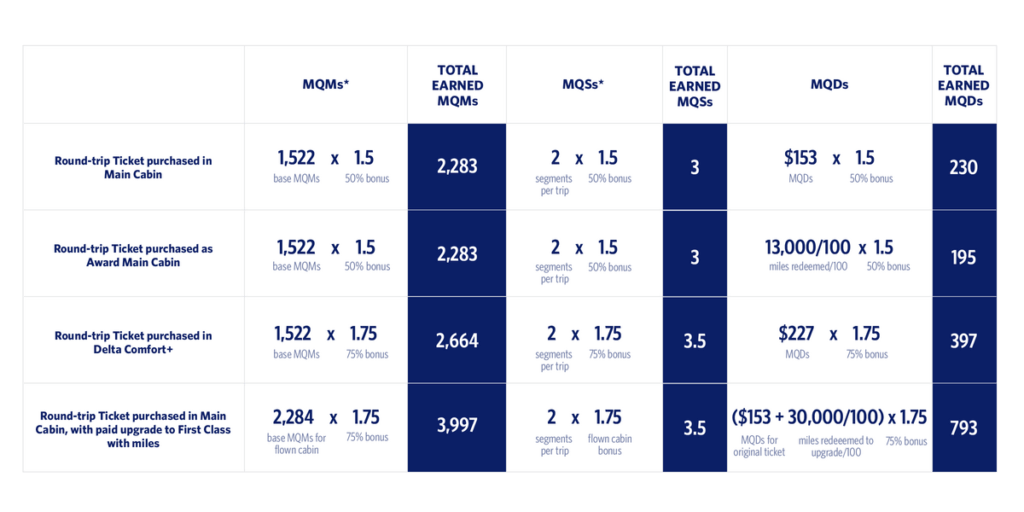 Caveats
It's worth noting that the above bonuses only apply to flights on Delta metal. What's more, the bonuses don't apply to mileage upgrade awards, exception fares (not including flights that are a part of a Delta Vacations package), upgrades purchased at check-in or the gate, and purchases/mileage redemptions of non-air products or fees.
Return of In-Flight Service
Delta is one of – if not the last domestic airline to bring back in-flight service. And while I get the whole limiting interactions reasoning, it also doesn't jive with airlines claiming that airplanes are among the safest places to be. Kind of hypocritical, no? Alas, Delta is finally bringing its in-flight service – sort of.
Sips & Treats
As of April 1, Delta began offering updated Flight Fuel snack boxes in First Class featuring a better-for-you version filled with protein bars, nuts, and dark chocolate, and an indulgent one with things like potato chips, gummy bears, and cookies. However, as of April 14, service will expand to all cabins on domestic flights and select short-haul international flights, with 7.5-ounce mini cans of Coca-Cola beverages and pre-packaged snacks, such as almonds, Cliff Bars, Goldfish Crackers, and Biscoff cookies. What's more, pre-mixed canned cocktails from Atlanta-based Tip Top Proper Cocktails will also begin making their appearance on-board. Starbucks coffee and tea service, as well as juices and mixers, will return to all cabin.
First Class Meals
Hot meals are making a comeback on select coast-to-coast flights for Delta One and First Class passengers in "early June." First Class passengers on other "key US routes" will receive fresh boxed (cold) meals beginning in "early July."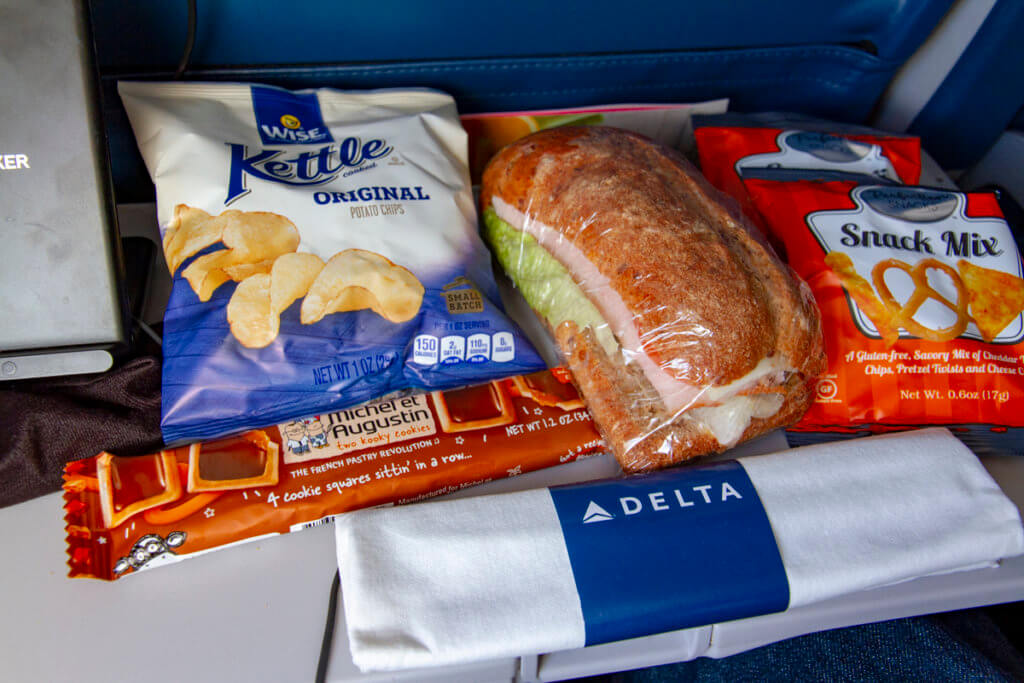 The End of Blocking Seats
Though Delta is the last to bring back in-flight service, they're also the last to continue blocking middle seats. Well, that's about to end. Beginning May 1, Delta will no longer block middle seats and all capacity limits on aircraft will be lifted.
Delta Fast-Track to 2022 Status + Other Changes, Final Thoughts
There's no doubt that Delta's Fast-Track to 2022 status program is a novel one. To give credit for award travel is definitely a first, though hotels have been doing this for some time now. So, do you think Delta will kick off a new trend in the airline industry? If they do, it'll probably be temporary. Though, I will say that Delta would be the airline that can pull it off. Delta SkyMiles is a revenue-based program and SkyMiles are hardly worth anything. Plus, in my experiences, Delta's fares are often higher than its competitors.