Just as Alaska Air pilots did earlier this year, Delta pilots authorized a strike via a near-unanimous vote. However, you shouldn't worry about any upcoming travel plans – at least not yet. Though, there are ways to buy yourself insurance inexpensively if you so choose to.
As travel surges beyond our wildest dreams following a year of shutdowns, many airline unions are resuming contract negotiations they put on hold during the dark days of the pandemic. We've already seen Alaska Air's pilots vote to authorize a strike, only to agree to a new contract before taking any action. And now, it appears as if it's Delta's turn.
Delta Pilots Authorized a Strike
On Halloween, 99% of the 15,000 pilots represented by the Air Line Pilots Association (ALPA) at Delta voted to authorize a strike. Counting the negotiation pause during the depths of the pandemic, ALPA and Delta have been negotiating for three years now, as the last contract became amendable in 2019. Add to that a pilot shortage and surging travel demand, and I'd say pilots are seizing their opportunity.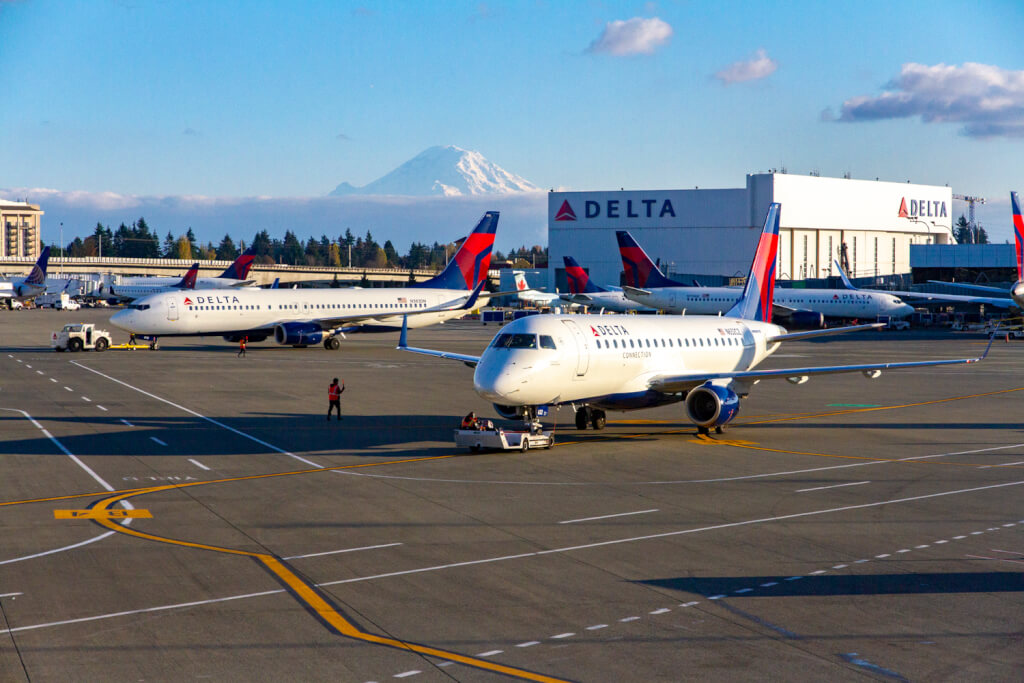 Don't Worry – Yet
To be sure, even though Delta pilots authorized a strike, it isn't imminent. Thanks to the steps that need to happen next, we're likely months away from a potential strike. First, the National Mediation Board needs to determine that further negotiations won't be productive. Following this, the two parties must enter into a 30-day cooling-off period. Then, and only then, are the pilots allowed to strike.
How to Buy "Insurance"
While I don't think anyone has anything to worry about yet, if the fact that Delta pilots authorized a strike freaks you out, you can buy yourself a little insurance. I certainly did when I had time-sensitive travel to Seattle earlier this year. The best and most inexpensive way to do this is to book a Southwest Airlines award flight. You can do this using Rapid Reward points you already have, or by transferring the points you need from your Sapphire Preferred or Reserve card. If you end up not needing this backup flight, you can cancel up to 30 minutes before departure. Easy.
The only downfall to this plan is that you're locking your Ultimate Rewards points into Rapid Rewards points. Luckily, the taxes you pay ($5.60 per segment) gets refunded to your original form of payment.
Of course, another option is to simply purchase another ticket on another airline, being sure to purchase a refundable fare. Yes, these are typically quite a bit more than what you'd pay otherwise, but at least you can get your full purchase price refunded to your original form of payment. If you can afford to take the hit, this is definitely the best option.
Delta Pilots Authorized a Strike, Final Thoughts
Even though Delta pilots authorized a strike, chances are it won't actually come down to this. Airline worker strikes are quite rare in the U.S., and chances are that the two sides will come to an agreement, if not before, then during the cooling-off period. Again, airline worker strikes are rare in the U.S., and unless Delta wants to shoot itself in the foot more than they already have been, it'll want to avoid a strike at all costs. But if you want the insurance, at least there are ways to get it relatively easily and inexpensively.