Last updated on August 3rd, 2015 at 03:00 pm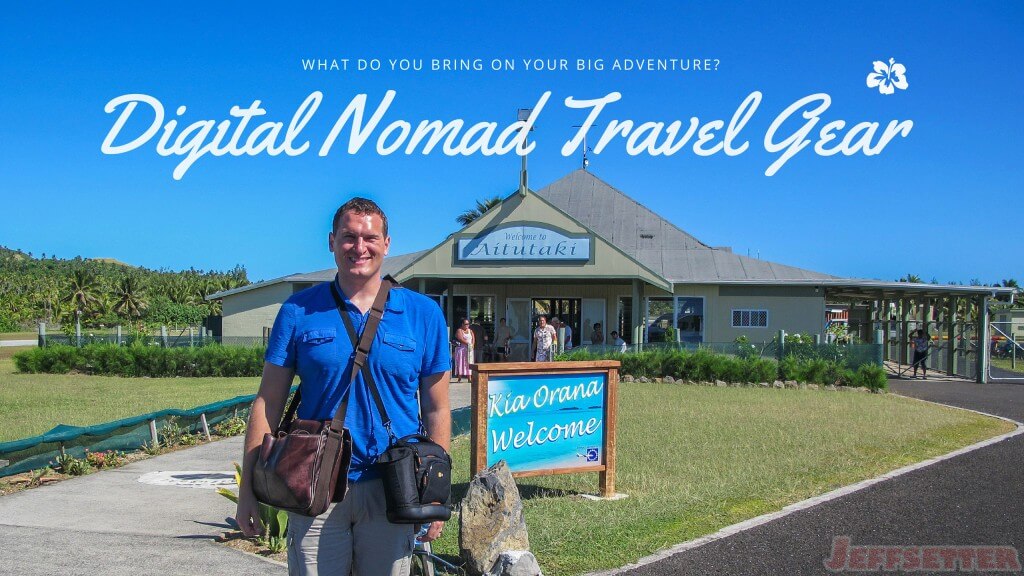 This post is part of our series on One Way Neverending – a journey that starts with selling all of our worldly possessions, becoming voluntarily homeless, and traveling the world.  Posts in this series: Couple Pursues Dreams of World Travel, One Simple Realization, Spending a month on Maui, Start a Business See the World, the Money Question.
Yesterday, I answered the money question. It is the most common question/comment we receive about our travel plans, and usually comes in the form of "did you win the lottery?" or "I wish I could do what you are doing, but…"
The second most asked question? It's almost always material.
"What are you going to do with all of your stuff?"
Everyone wants to know what we are planning to do with our worldly possessions as we travel the world.
What will you bring?
What will you leave behind?
What are you going to do about _____?
Things get very specific. Underwear is often involved.
Today, I want to talk about what we are doing with all of our current stuff. Then we will talk about what we are bringing along.
Downsizing is a state of mind
When we moved from Minnesota to SF, we got rid of about 75% of our stuff. I sold it to friends on Facebook and to strangers on Craigslist. And no, when I say "I sold it to strangers on Craigslist," it does not mean what you think it means.
Soon I became the master of Craigslist selling. It's really easy, actually.
We moved out to California before the rest of our stuff made it to us. We had a minimalist life for about 6 weeks before the rest of our stuff arrived, and life was good. Couches are nice, but experiences are better.
This time around, we are selling our couch, our TV and other furniture. All tables must go, too! Time to get back on Craigslist.
What are we keeping in storage?
We will be keeping one of a kind items that are not easily replaced in storage. Pictures, souvenirs, art. Plus the best wine from our collection. Plus Amanda's Le Creuset weight set. Seriously, that stuff weighs like 800 pounds.
We will consolidate down to a 5×5 storage unit in Northern California. Our stuff may sit there for 6 months, or 6 years. We will miss the convenience of having this stuff, but I think we will find other ways to stay occupied.
What are we bringing along for the trip?
We will each have a carry-on for our clothes. We will each have a backpack that fits our laptops and camera equipment. We will also have a large checked bag for the first 4 months. That's it!
For the rest of this post, I would like to talk about the carrying-cases we will be bringing along for the ride.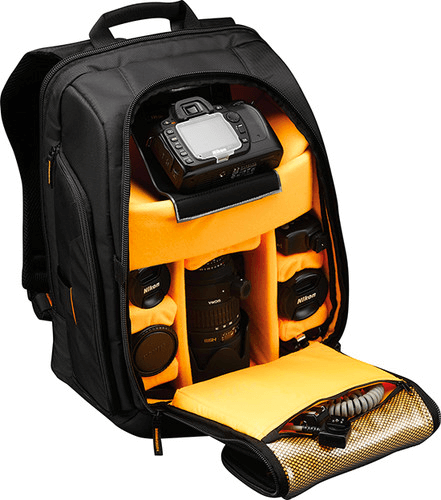 I purchased this backpack last year, and it has been a workhorse for me. It fits my laptop, camera, iPad, and myriad other accessories.
While there are 8 compartments designed just to hold lenses, I actually use these compartments to hold things like loyalty program cards, credit cards, gift cards and more. Plus, all chargers fit here. Plus an external hard drive. Plus a power strip and adapters. Plus a microphone. Plus backup power. Plus a mouse and mousepad. Not only that, but it fits my tripod strapped on the side as well.
This thing is a BEAST. It fits soo much! It's also really heavy when loaded. Good thing I will have practice lifting Le Creuset during the move.
If I had one complaint about this backpack, it is that it makes my back sweat when I wear it a long time. I don't like swack, so I end up throwing it over my shoulder most of the time.
This will be my electronics backpack moving forward. But I do have an irrational fear of backsweat creeping into our tropical travels.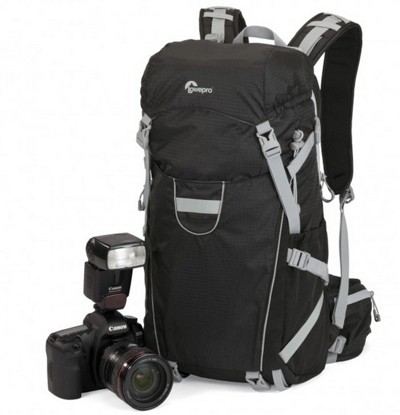 This bag is slightly smaller, but will carry all of Amanda's electronics as well. Plus her camera and other gear for photography. It can even be used as an overnight bag in a pinch.
Our carry-on bags: Still Deciding
I am personally trying to decide between the Tortuga or the Minaal bags.
The Tortuga is more reasonably priced, but I like the style of the Minaal better. Plus, it seems like Minaal is designed for people taking part in the digital nomad movement. That means the focus is more on traveling with technology, which I like.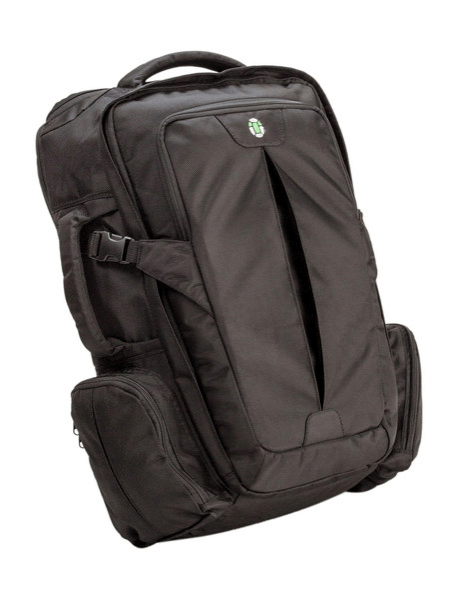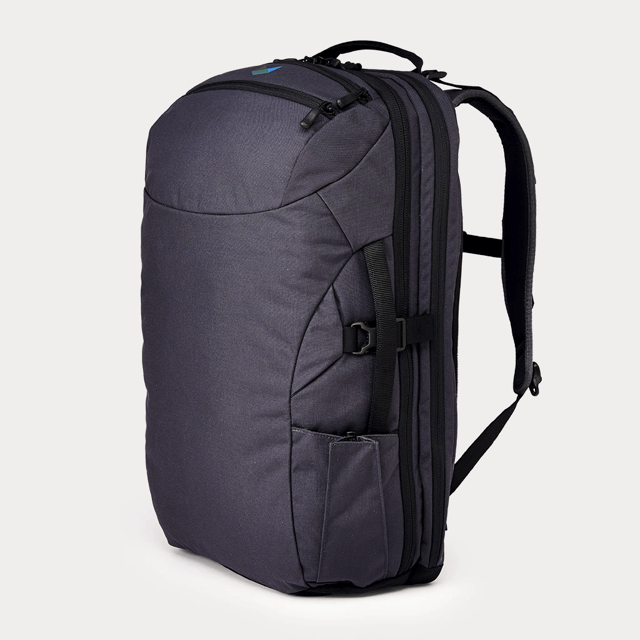 I have considered buying both, but I have not pulled the trigger. Why? Because there are no wheels! I am afraid that I will hate carrying two backpacks (computer bag and clothes bag). I love resting my computer bag on top of a sturdy carry on while traveling. I wouldn't be able to do this with the backpack style carry-on.
Then again, stowing should be easier without wheels. Or something like that.
Does anyone have experience here or recommendations? I feel this is an area I could research to death and never be satisfied (or make a decision).
What will go inside of the packages?
Personally, I will be carrying the following items on my person as we travel the world:
Sony A7R Camera with lenses
Chargers, memory cards and extra batteries
Remote control for camera, tripod, polarizers and other accessories
GoPro Hero 4 camera + tons of accessories
DJI Phantom 3 Drone + accessories (I have no idea how I will store this after our checked bag goes away)
15" Macbook Pro retina + mouse + 2 external hard drives
iPad Air and case
Chargers, adapters, etc. This deserves its own post in the future as well
Water bottles (empty, because we are not terrorists)
Microphone for recording podcasts and training videos
Clothes. Here, I am thinking about wearing a sort of travel "uniform" each day. Think Steve Jobs, only with a v-neck instead of turtleneck
Underwear – wouldn't you like to know? Just kidding. I love the stuff I purchased from Exofficio
Toiletries. Will start with more than we need, and eventually just buy things on demand
That is a lot! But everything is small enough to fit into two bags.
From my perspective, I know that everywhere we stay will have the big heavy stuff like beds and couches. But not every place we visit will have an electronics store, so we need to be prepared with chargers and other gear ahead of time.
I know that I can always buy clothes anywhere in the world, so my goal is to start with few clothes and buy things as needed.
What am I missing? Is there anything you could not live without on the road?