After our adventure in the Columbia River Gorge, we continued east, and then south, for about an hour to the Mt. Hood area.  This area is actually home to A LOT of fruit farms, one of which is the Draper Girls Country Farm.  Why did I chose Draper Girls Country Farm out of all the you-pick farms?  Because they have a large variety of produce, depending on season of course, and they get great reviews.  Plus, they have a rare cultivar of apple called a Pink Pearl Apple.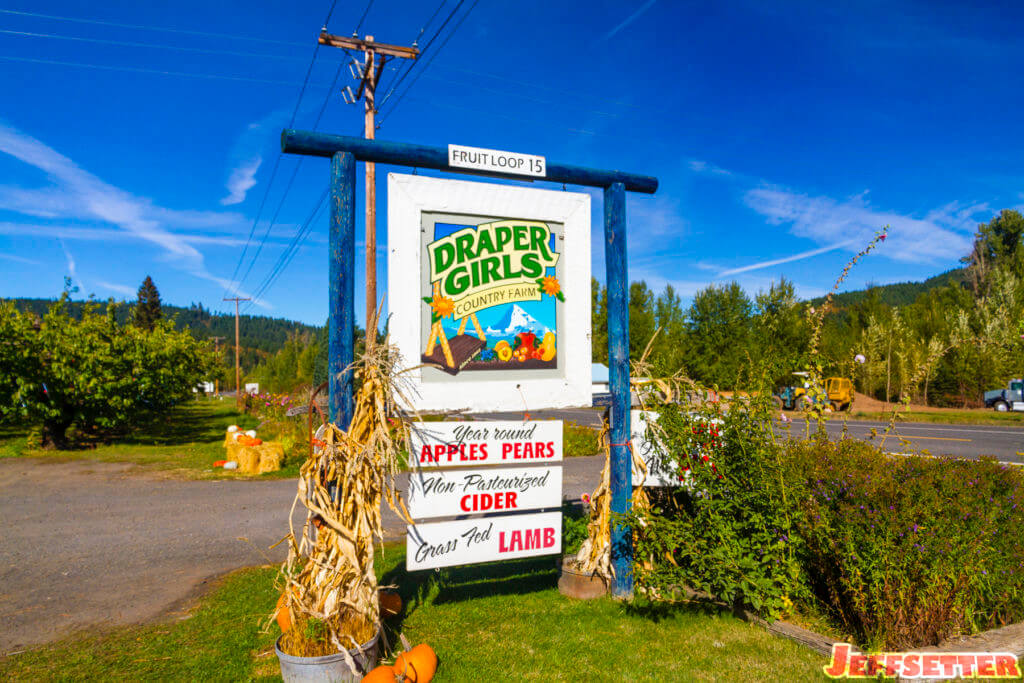 Draper Girls Country Farm is really easy to find.  It's right off the main road on Fruit Loop.  On the day we visited, the farm was near deserted, though during peak times it can get insanely busy and you'll likely have to park along the road.  But since the place was empty, we were able to easily park in the small gravel lot.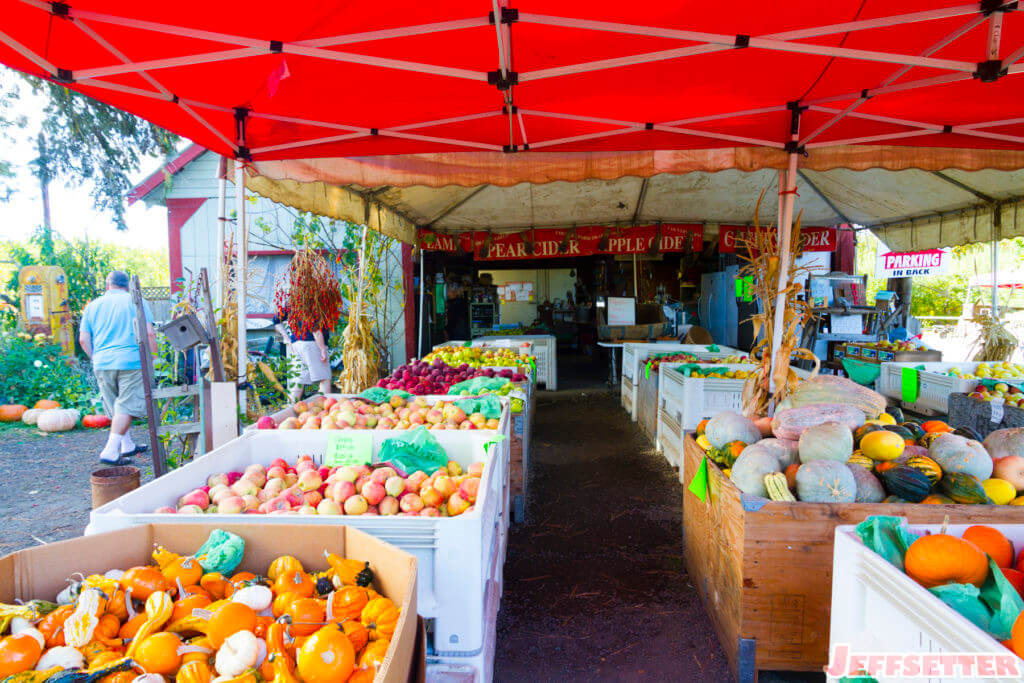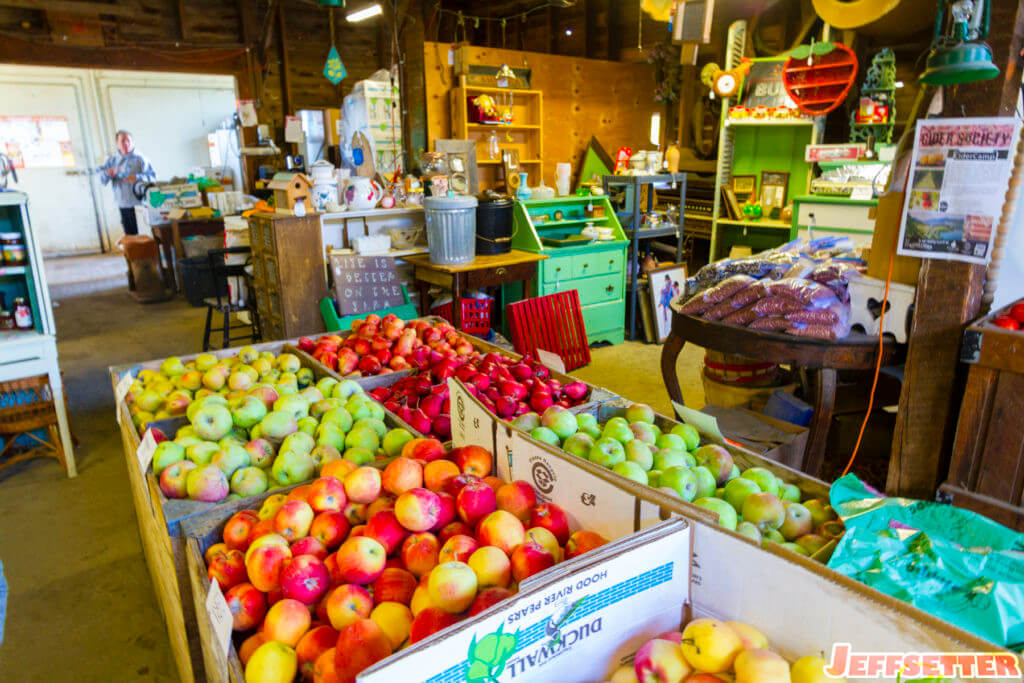 Regardless of the season, Draper Girls Country Farm does operate a fruit stand, selling dozens of cultivars of apples, and seasonal items.  They also sell a bunch of preserves, soup mixes, little trinkets, grass-fed lamb, and non-pasteurized ciders.  We did eventually buy a bunch of stuff, but our primary objective was to pick some fruits/berries ourselves.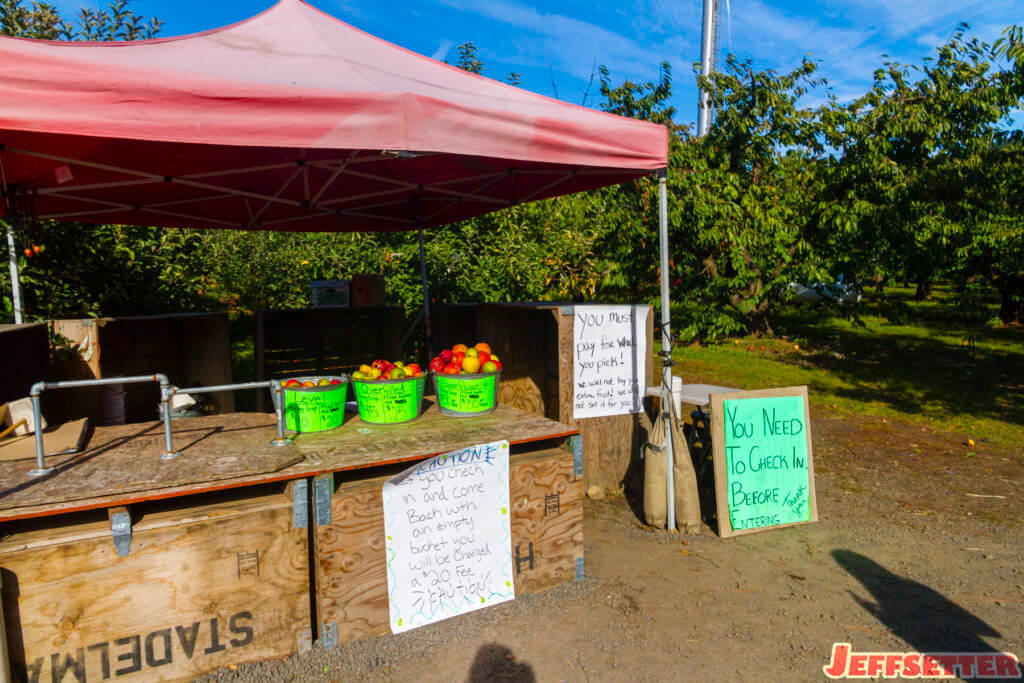 In order to do the you-pick, you'll need to register first and sign a waiver.  Prices are pretty simple and depend on how much you fill up the pale they give you.  The minimum is $20, which gets you about 10lbs of apples.  At the time of our visit they told us the weather that year made the you-pick season occur early, about a week or two prior to our arrival.  This meant that there wasn't much fruit on the trees, and even worst for the farm, they said their busiest weekend of the whole year occurs the week after we left.  Despite the disclosed challenge, we decided to go ahead anyway, since this was more about the experience for us… There's no way we were going to lug 10lbs of apples back to Hawaii after all ?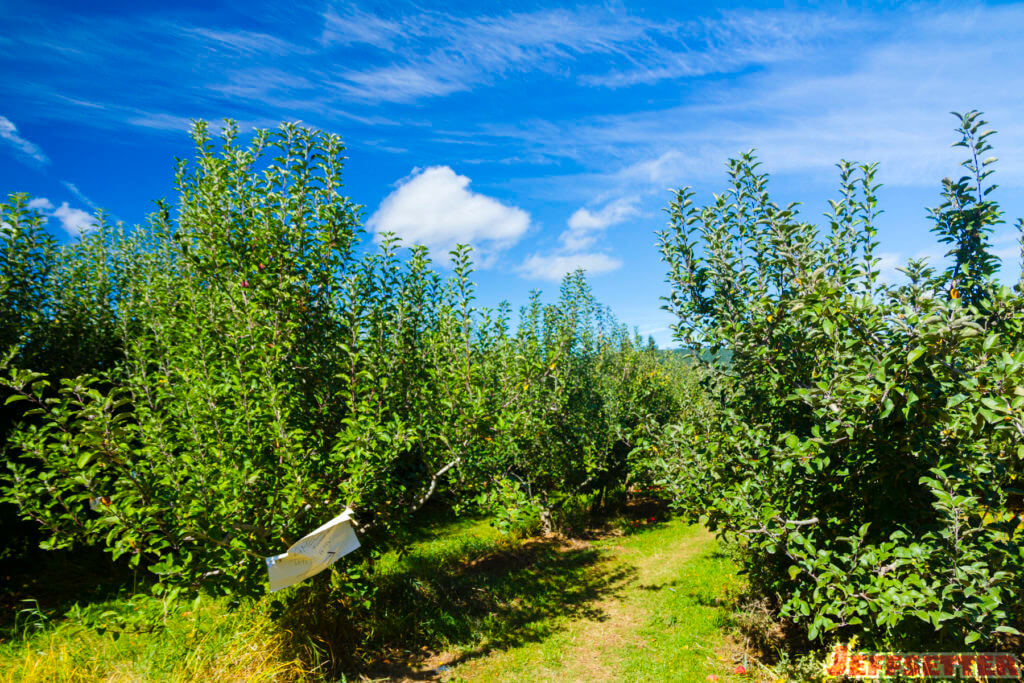 After all the formalities, we were escorted out into the orchards and shown which rows still had fruit and which kind of apples we could expect to remain.  We were even given some pointers on which were better eating and what not, so that was great!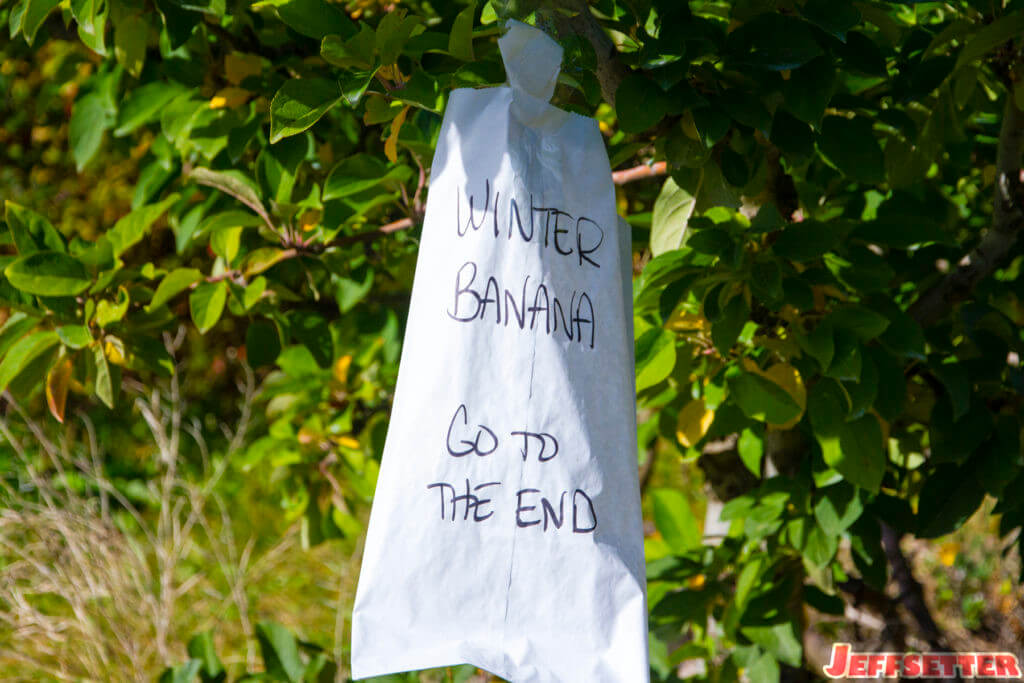 And to help you along even more, the beginning of each row should have a white bag tied to the first tree with the type of apple you'll find in the row.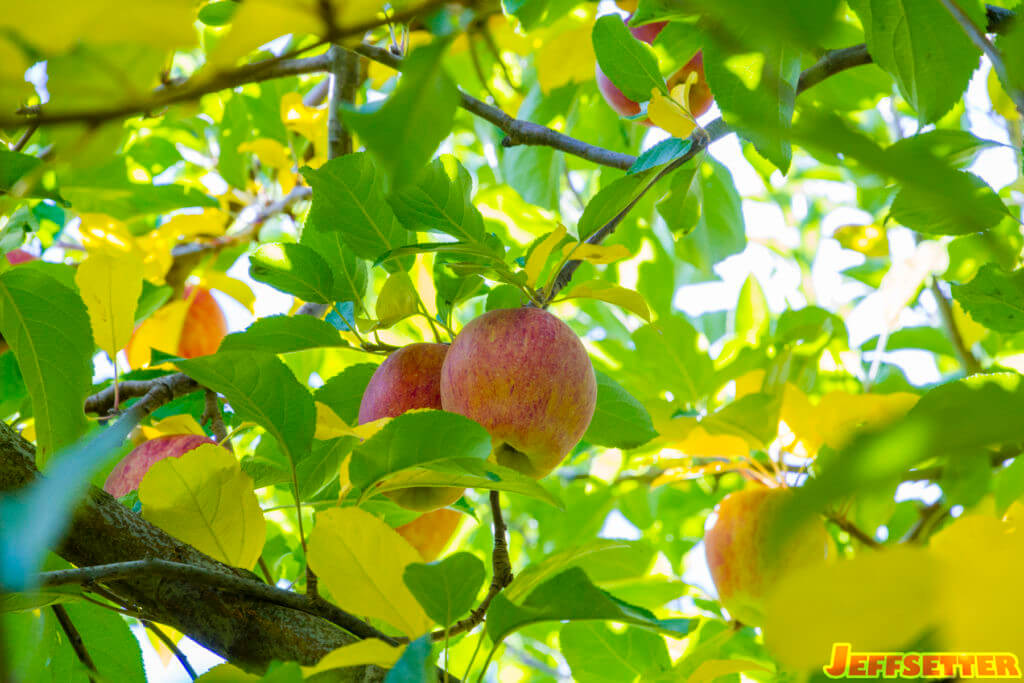 We had to search for a bit, but eventually we found some trees with apples on them.  Problem was, most were pretty high up, so we had to do a little climbing to get them.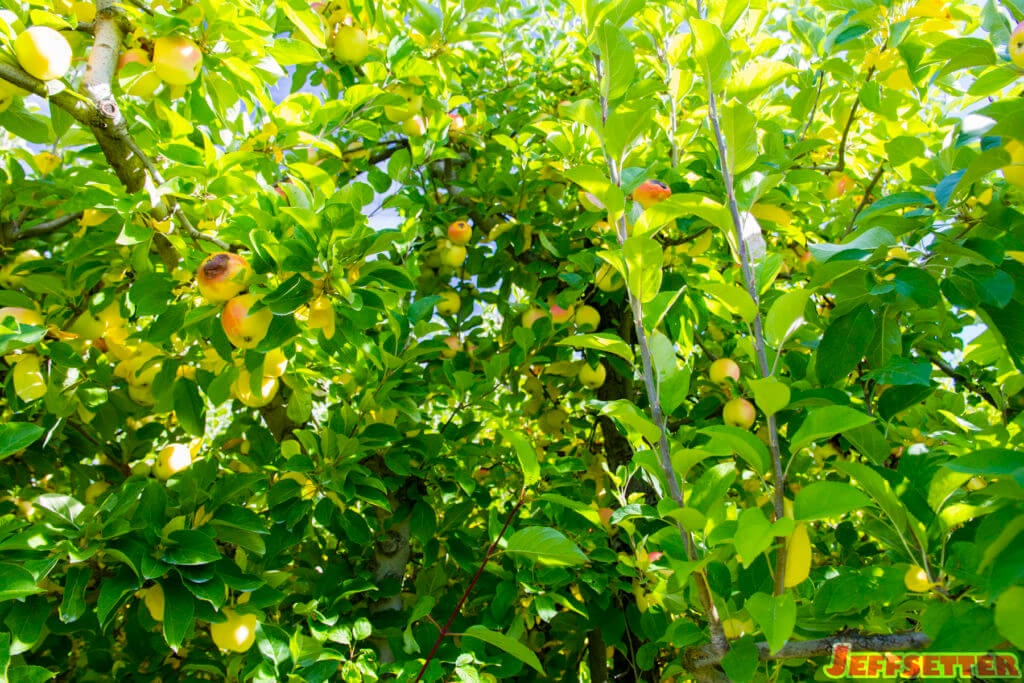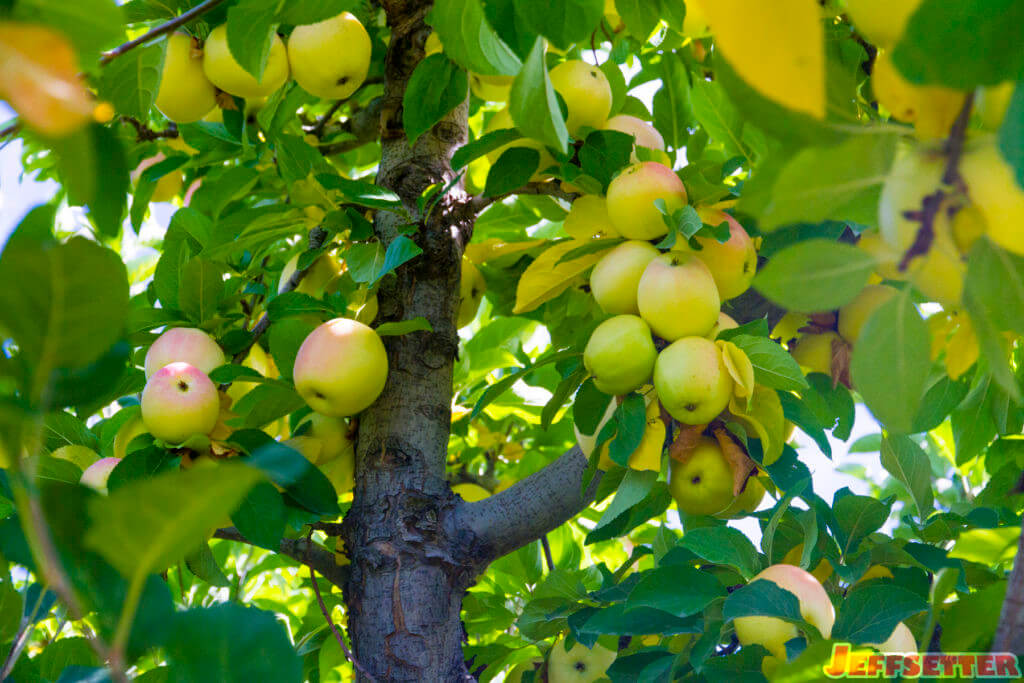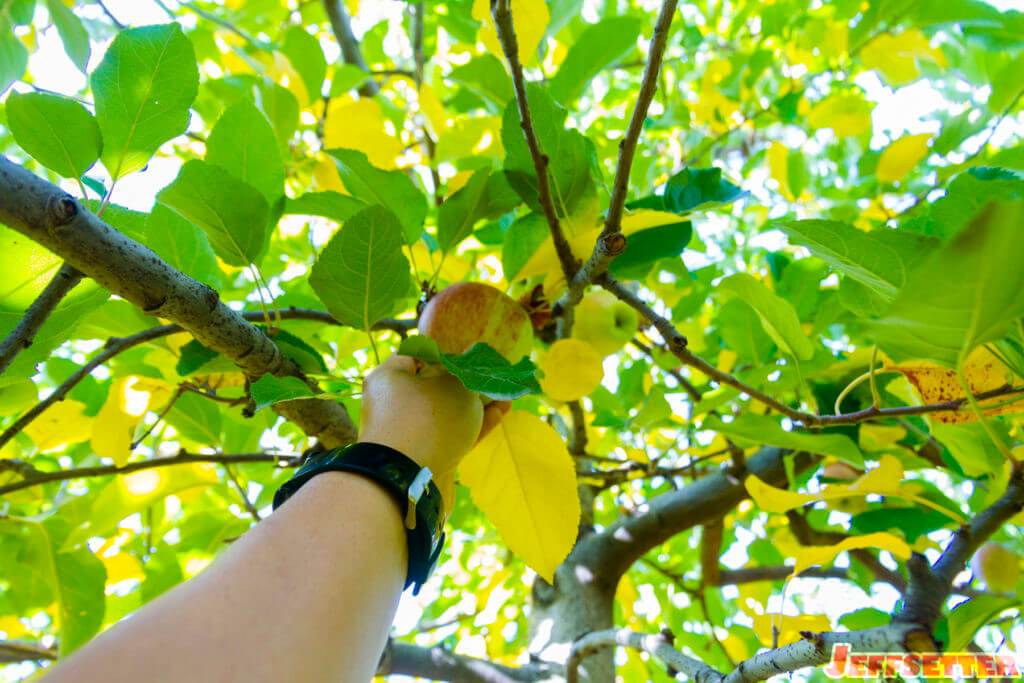 Picking the apples was a bit of a challenge, but it was fun!  The views were really great too.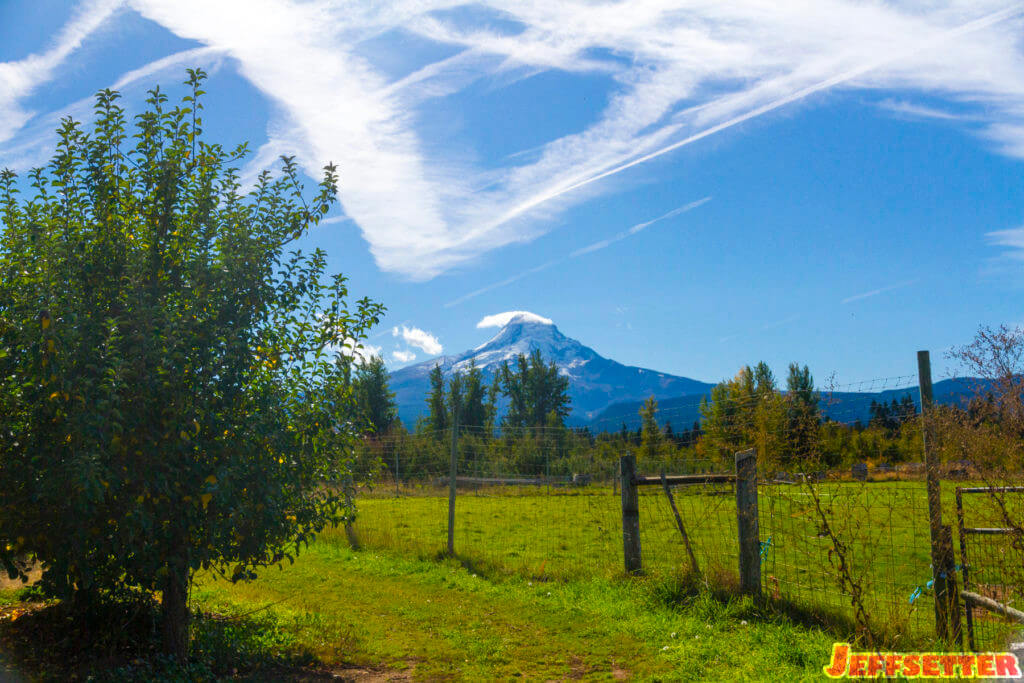 The orchards themselves are also a GREAT place to take photos.  In fact, you can arrange to do professional shoots here for family photos, engagement, etc. for a fee.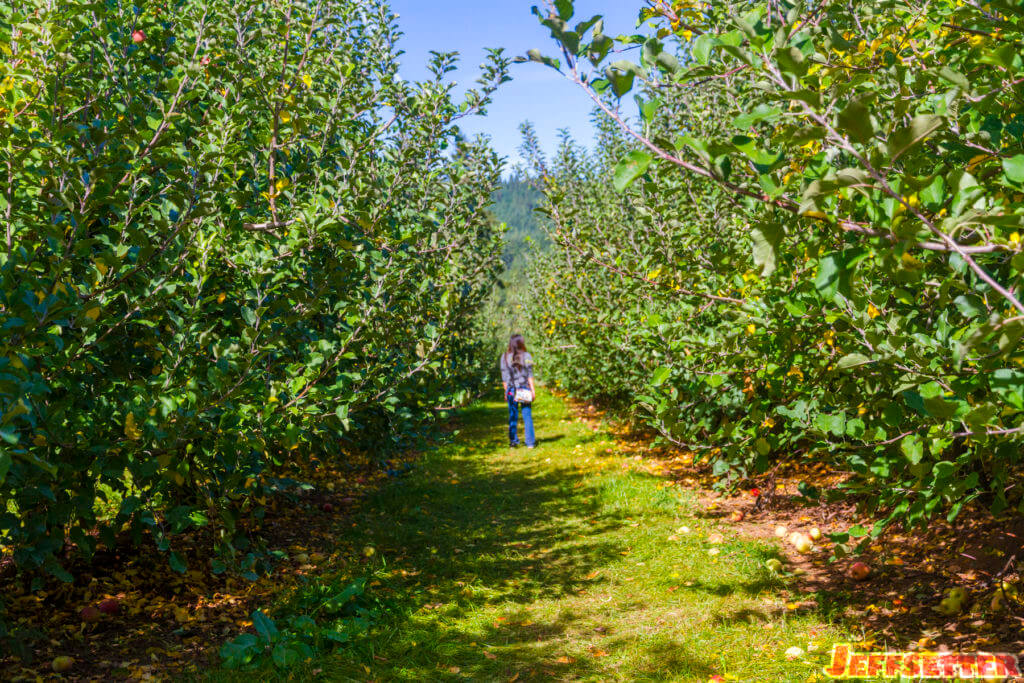 After a couple of hours trudging around and doing some climbing, we finally filled our pale.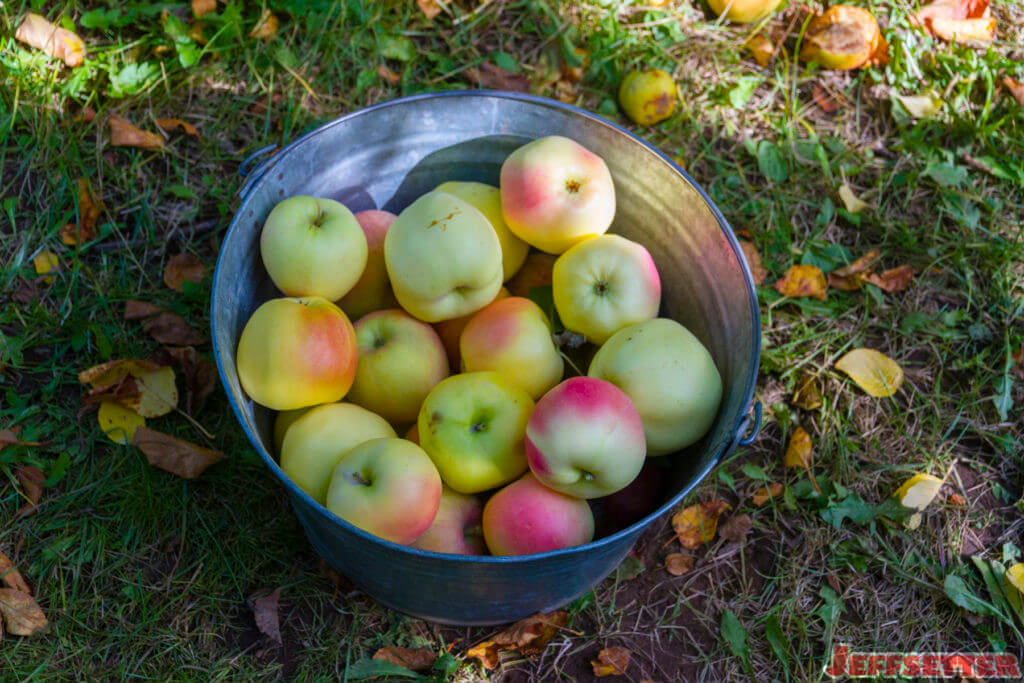 We ended up grabbing some Fuji, Cameo, and Winter Banana apples.  Of them, the Cameo was definitely my favorite, with a crisp, juicy texture and great sweet/tart flavor.
By this time, we were really far away from the farm stand.  It was quite a trek back, especially with 10lbs of apples in tow.  On the way back, we took some breaks here and there, and even saw the raspberry fields, though they were in season during our visit.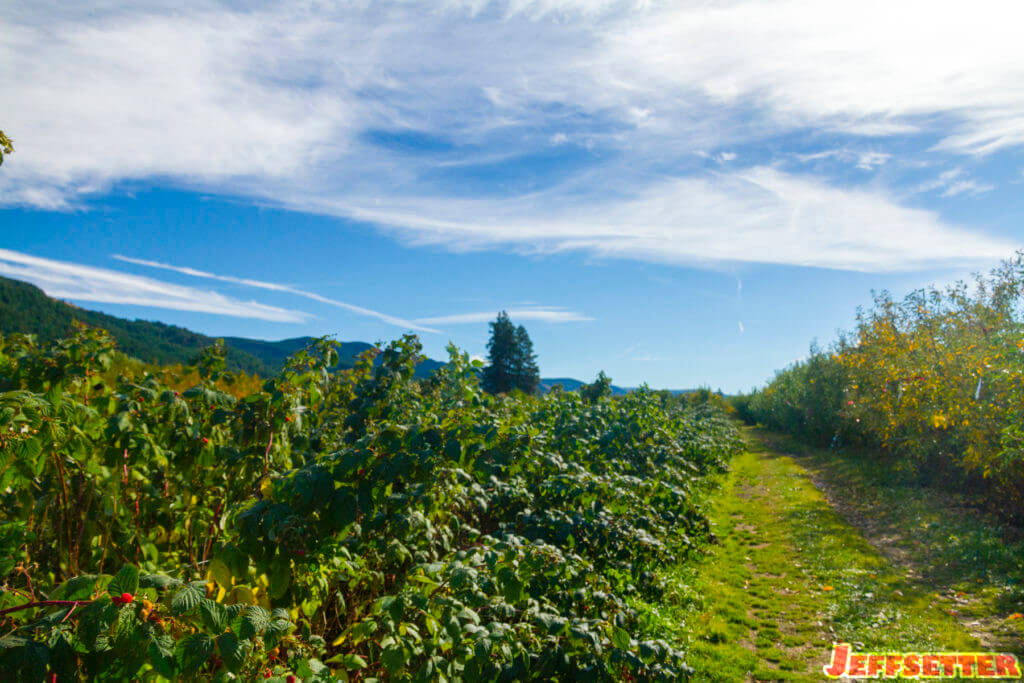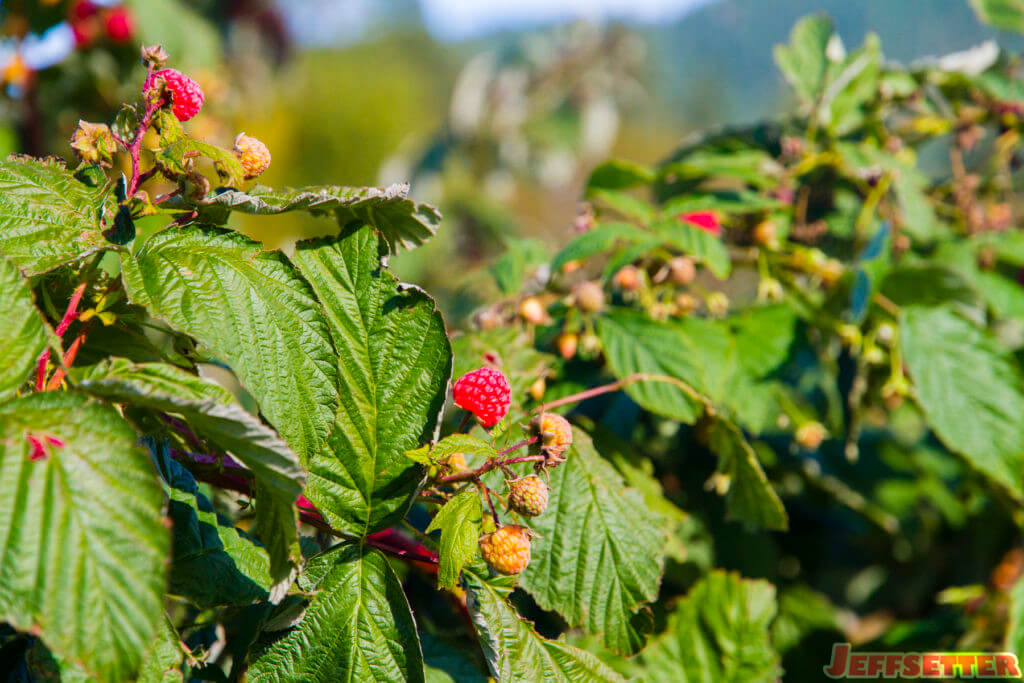 Once back at the farm stand, our harvest was measured and packed into a large box.  We later found that a tour group from Hawaii had just been through the area too and had actually arranged to have their apples shipped back home.  I'll have to remember that for next time, as my apples got pretty banged up in my luggage.  After loading our harvest into the car, we took a stroll around the front of the farm to take in the sights a little more and the beautiful flower garden.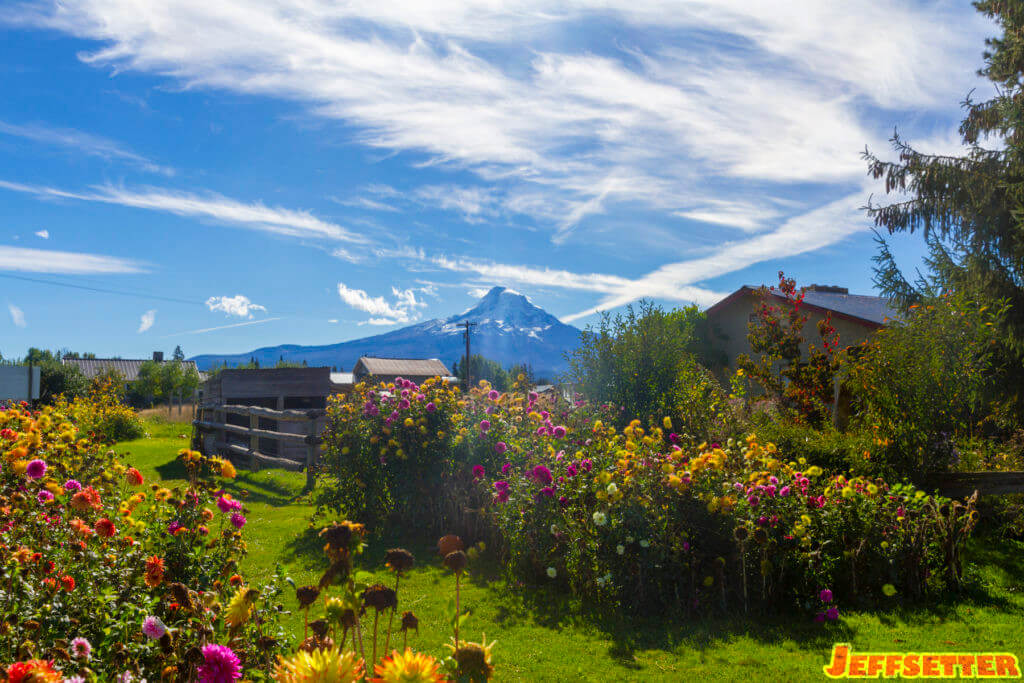 Then we purchased some preserves, cider, and Pink Pearl Apples, and made our way back to Portland.  From Draper Girls Country Farm back to the Portland Marriott City Center would take approximately 2 hours, and would put us back at our hotel in the late afternoon.  Oh, and that Pink Pearl apple?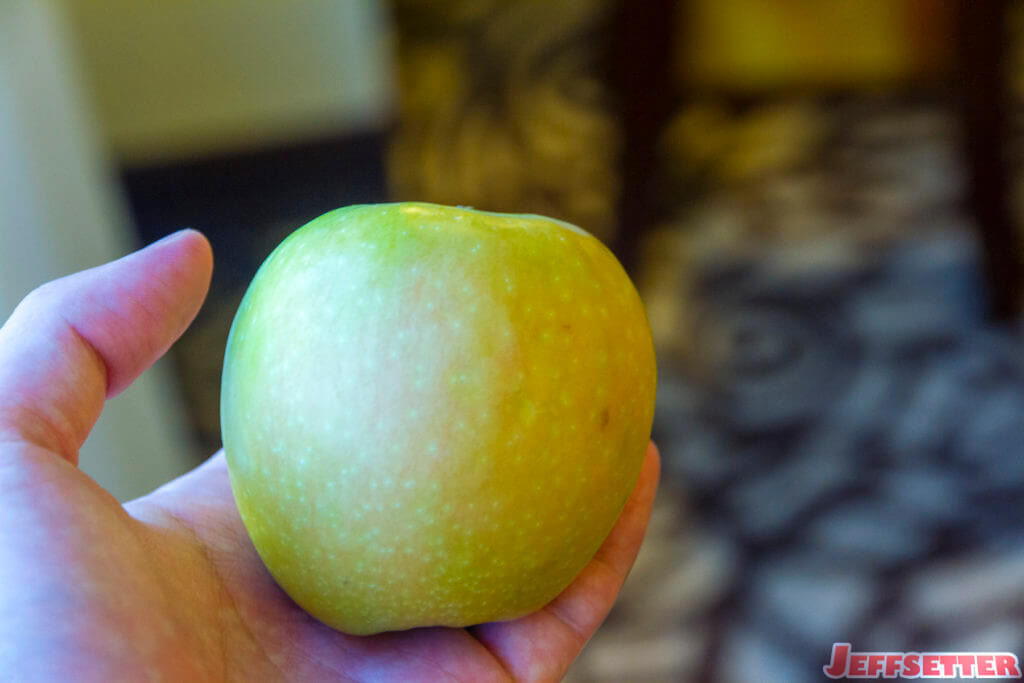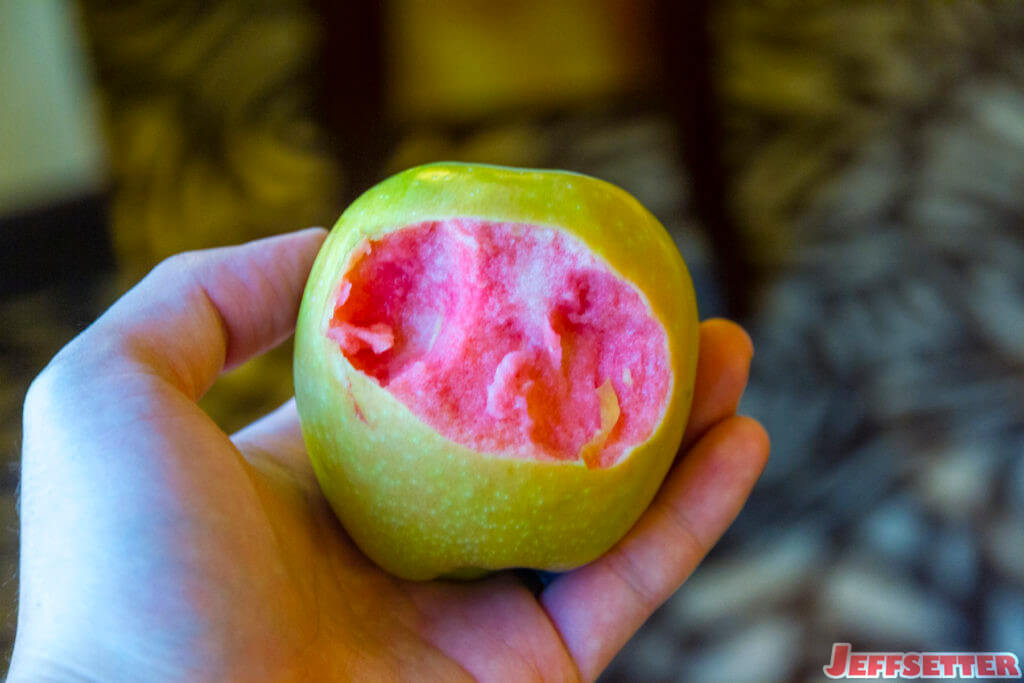 They're delicious, as they are striking, but be warned… They're TART!!
Overall it was a great experience, and something I'd like to do again.  I'd definitely recommend Draper Girls Country Farm as well, truly a top notch operation!
Our PNW Adventure
Draper Girls Country Farm