The day after my visit to Code 3 Urgent Care, I began feeling better. So I got myself miso soup and rice via room service for lunch. And then, for dinner, I went to get udon at Cafe Sanuki Las Vegas.
Why Cafe Sanuki Las Vegas?
Las Vegas has to be one of the worst cities to get sick in. After all, it's a city of excess, meaning finding mild food is difficult. Heck, there wasn't anywhere I could go in my hotel for that aside from Nobu. And I sure as hell wasn't spending that much money on soup and rice again. So, after a Yelp search for Japanese restaurants in the area, I decided to give Cafe Sanuki a try. After all, their website says their owner was inspired by one of my favorite places to eat, Marukame Udon in Honolulu, Hawaii. So, why not?
Location
Cafe Sanuki is in the Spring Oaks Shopping Center off of S Decatur Blvd and W Desert Inn Road. The overall area, near the Rio Hotel & Casino is what I'm assuming is Las Vegas's Chinatown. A nice part of town this is not, though. And I did feel a bit out of place pulling up in my Silvercar.
Ambiance + Service
Much like Marukame Udon in Honolulu, Cafe Sanuki Las Vegas has a cafeteria-style of service. So, when you first enter, you head to the right, grab a tray, and tell them what you want.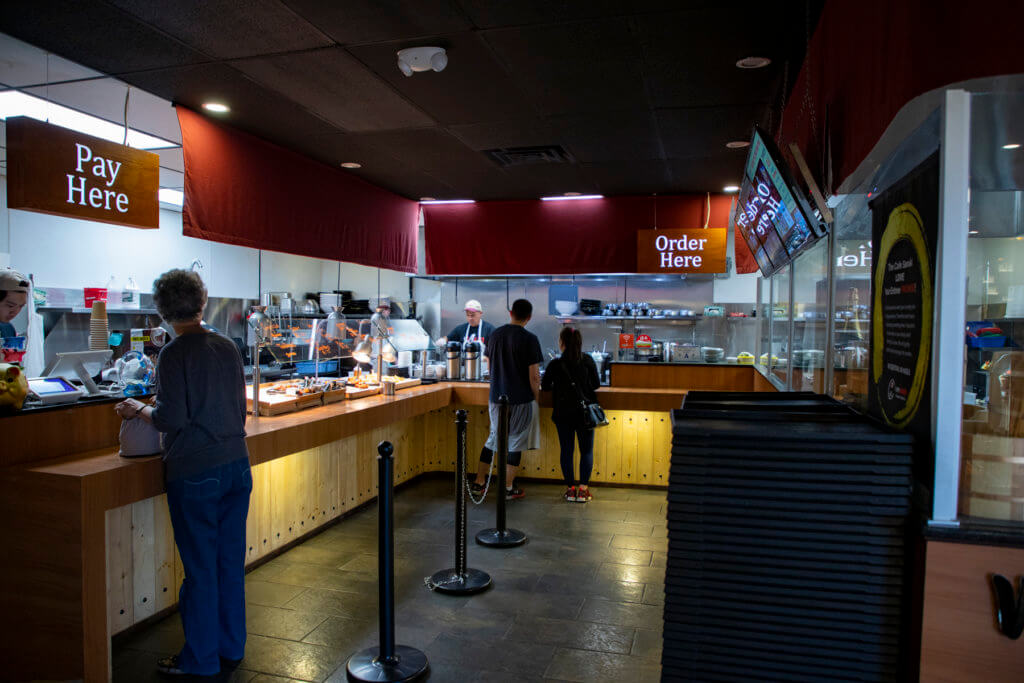 After receiving your order, you grab whatever sides you want from the bar, and proceed to the cashier. As a result, there isn't a whole lot to say about the service other than it was adequate.
Beyond the cashier is the dining area. Again, nothing out of the ordinary here. It was relatively empty when I was there, but I imagine things can get pretty noisy when full.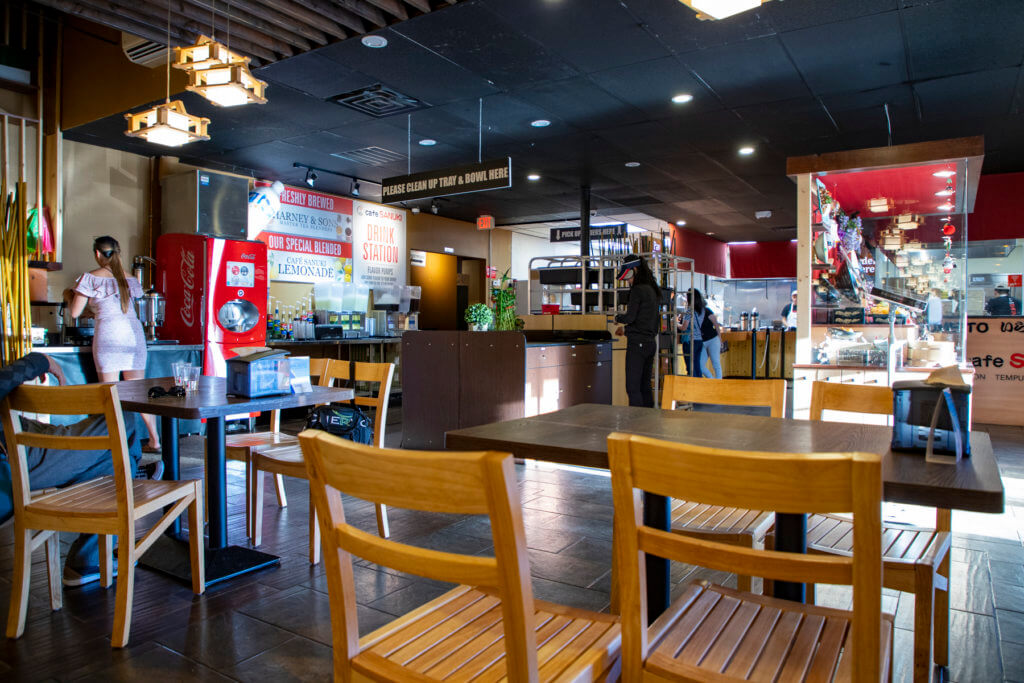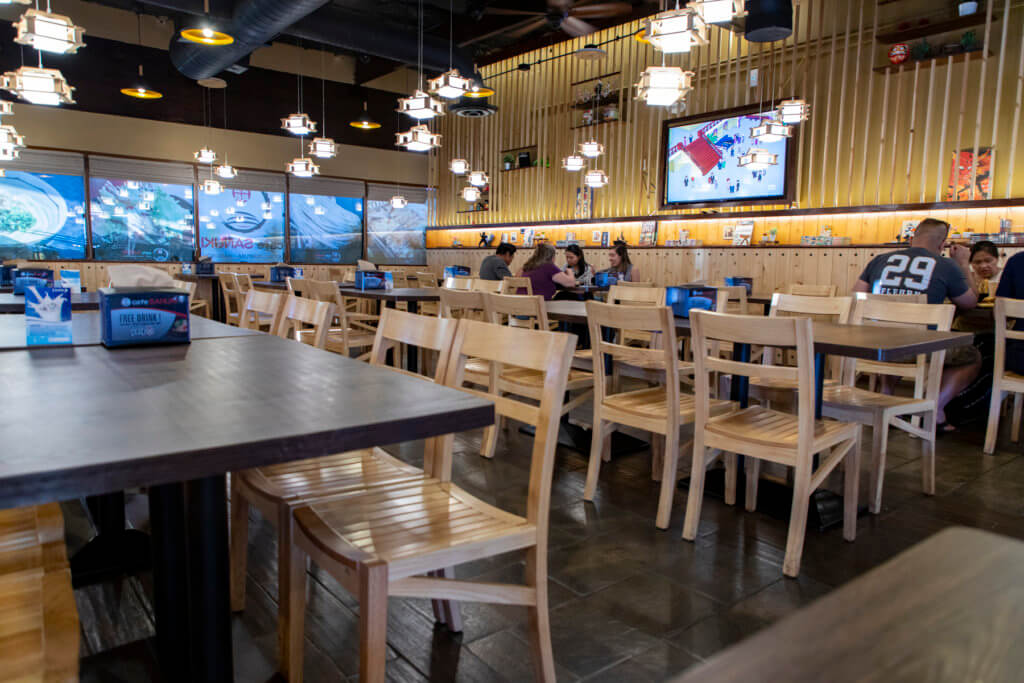 Food
If I wasn't feeling like crap, I would've tried the mentai udon. But, being that I need to keep things light and safe, I ordered the basic Kake Udon.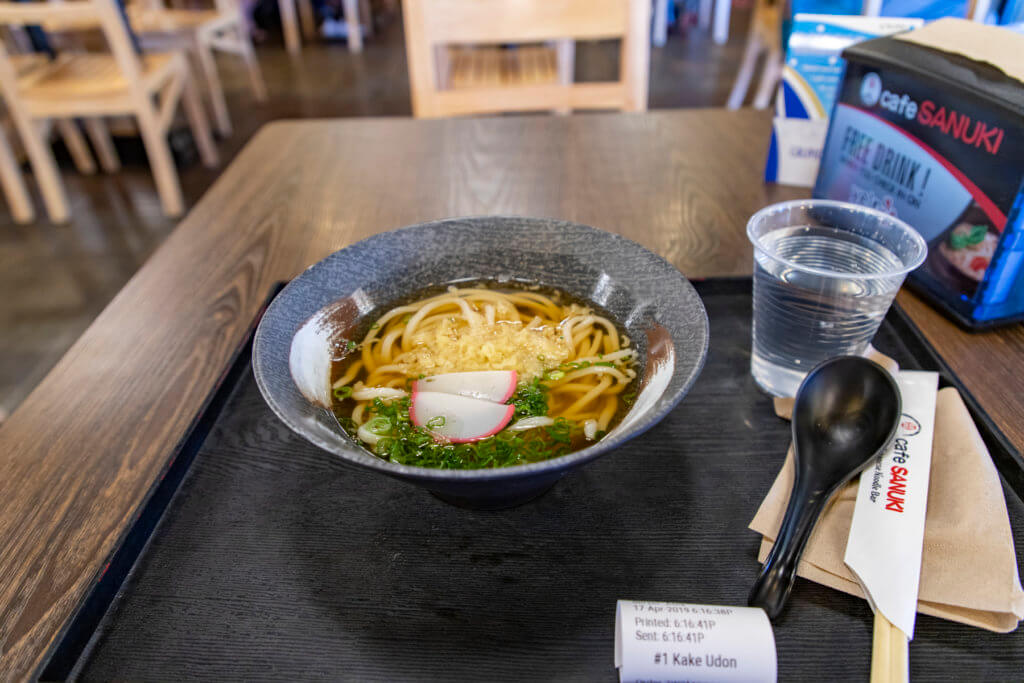 Interestingly, Cafe Sanuki doesn't use standard udon noodles. Instead, they use a thinner, Inaniwa-style of udon, which isn't my preference. The choice is even stranger when you consider the restaurant's name and the fact that they claim to have training in the Sanuki region of Japan. You see, Sanuki udon uses a thicker, firmer noodle, which isn't the case here.
Heck, let me show you what a bowl of udon from Marukame looks like.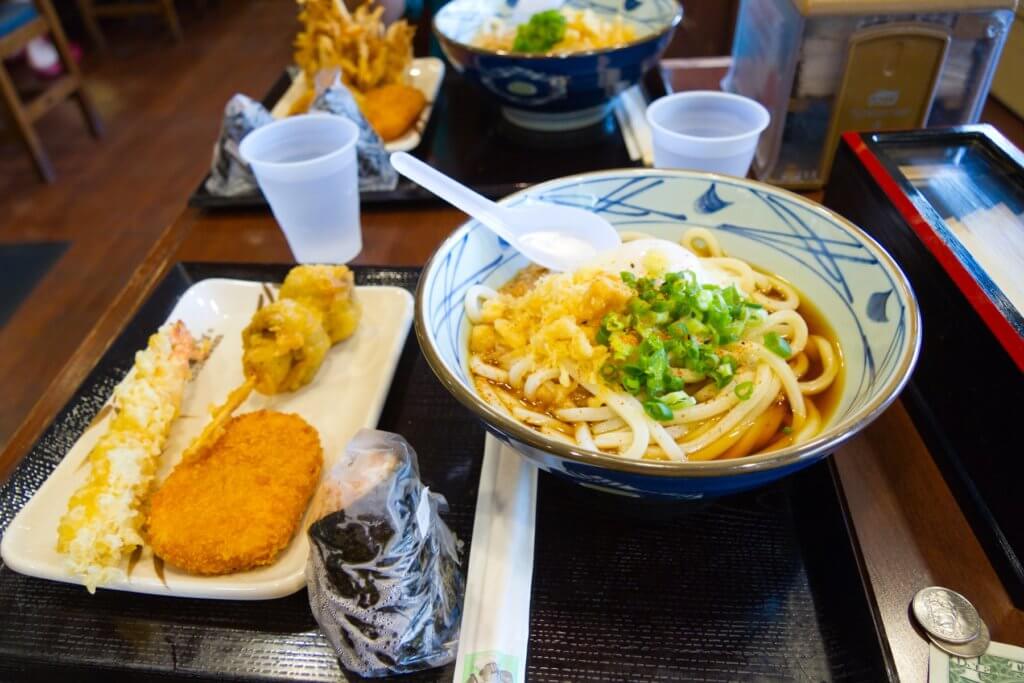 That's quite the difference, I'd say. Marukame noodles are nearly 50% thicker.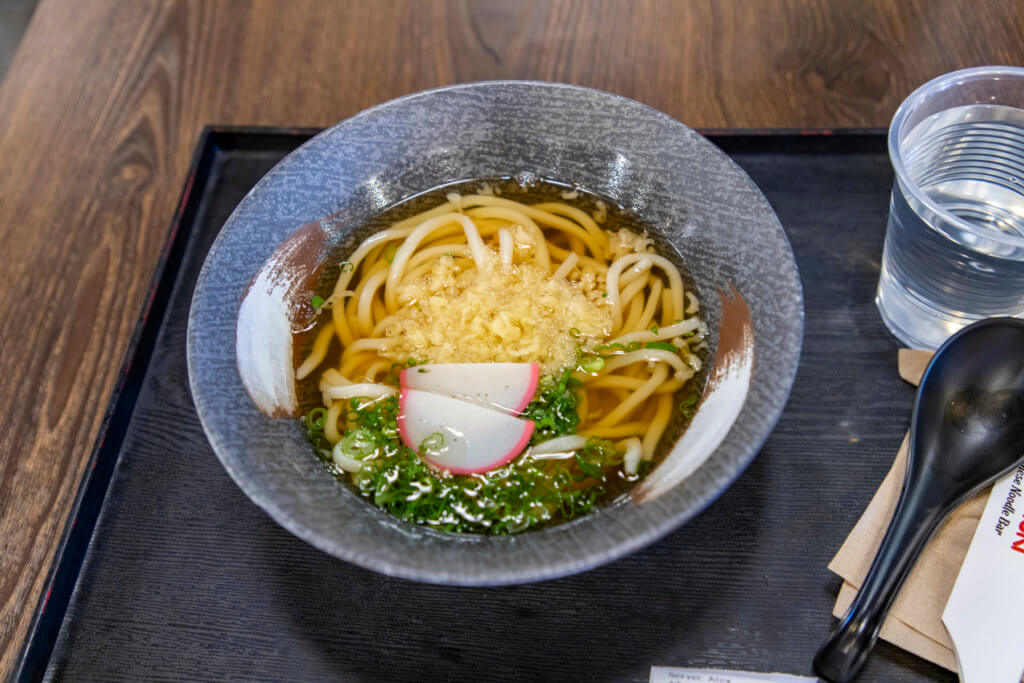 As far as taste goes, the dashi (soup) was rather bland, which I suppose was good for my diet at the time. The noodles themselves were overcooked, having no bite or chew to them at all. So, no, the udon here isn't anything like Marukame Udon or Tsurutontan.
Eating Udon at Cafe Sanuki Las Vegas, Final Thoughts
While Cafe Sanuki Las Vegas is similar in concept to Marukame Udon, it fails to emulate the most important part of the experience, the food. So, for me, I'd have to give this place a hard pass. In fact, I probably should've gone to the neighboring pho restaurant instead. After all, the serve Pho Ga (chicken pho), which is another go-to dish for me when I'm not feeling well.
My Dismal Las Vegas Experience
Eating Udon at Cafe Sanuki Las Vegas