During our last few hours in Seattle, there wasn't much to do. So after lunch, we rummaged around Pike Place Market and got some Ellenos Real Greek Yogurt. Then, we headed up to Northlake to check out Gas Works Park.
Ellenos Real Greek Yogurt
I'm not huge on yogurt, but I do love Ellenos Real Greek Yogurt, as Mrs. Island Miler, my SIL, and my mother. So, naturally, we couldn't leave Seattle without paying them a visit. Luckily, their stand is right across from Rachel the pig.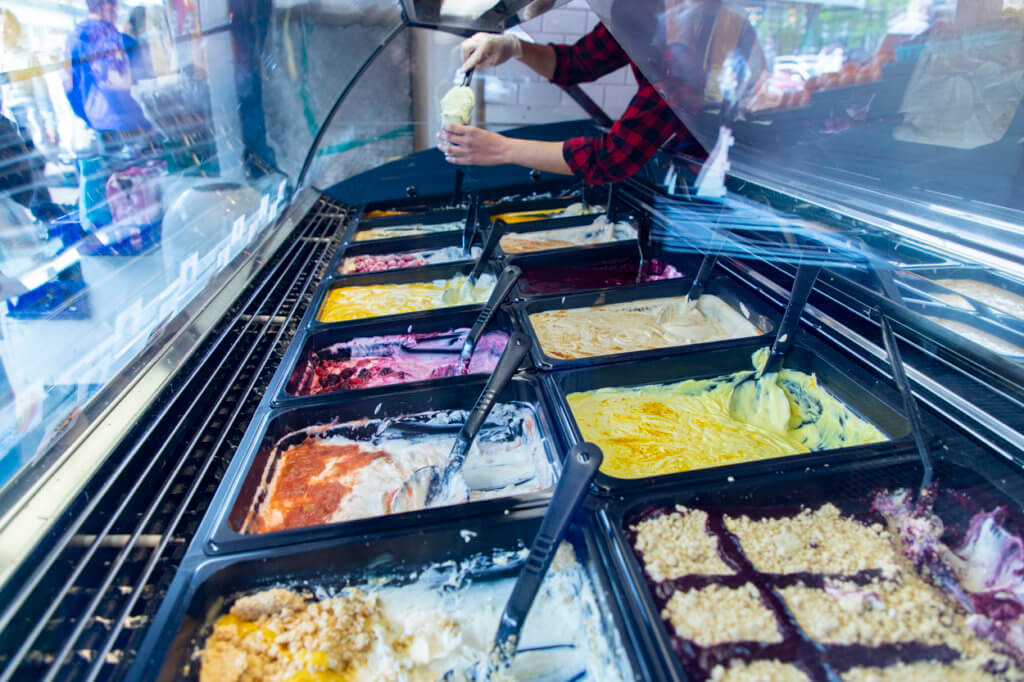 For those that haven't been, ordering Ellenos is like ordering ice cream. You can sample whichever flavors you like, then you tell them what you want to have scooped int a cup to enjoy there, or have it packed into a larger container to take home.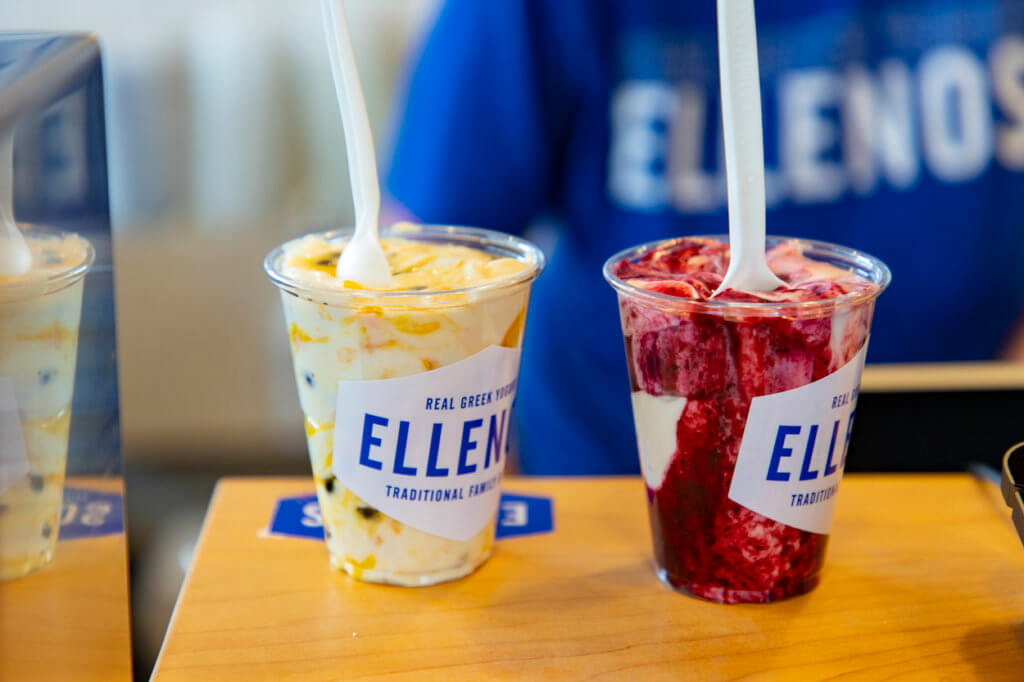 The two flavors I tend to like best are the passion fruit and the Marion Berry. Passion fruit is a bit of an ironic flavor to order for me, as it's a common flavor in Hawaii where we call it lilikoi. Whereas Marion Berry is about PNW as you can get – and if you're wondering, Marion Berry's flavor is a cross between a blackberry and raspberry.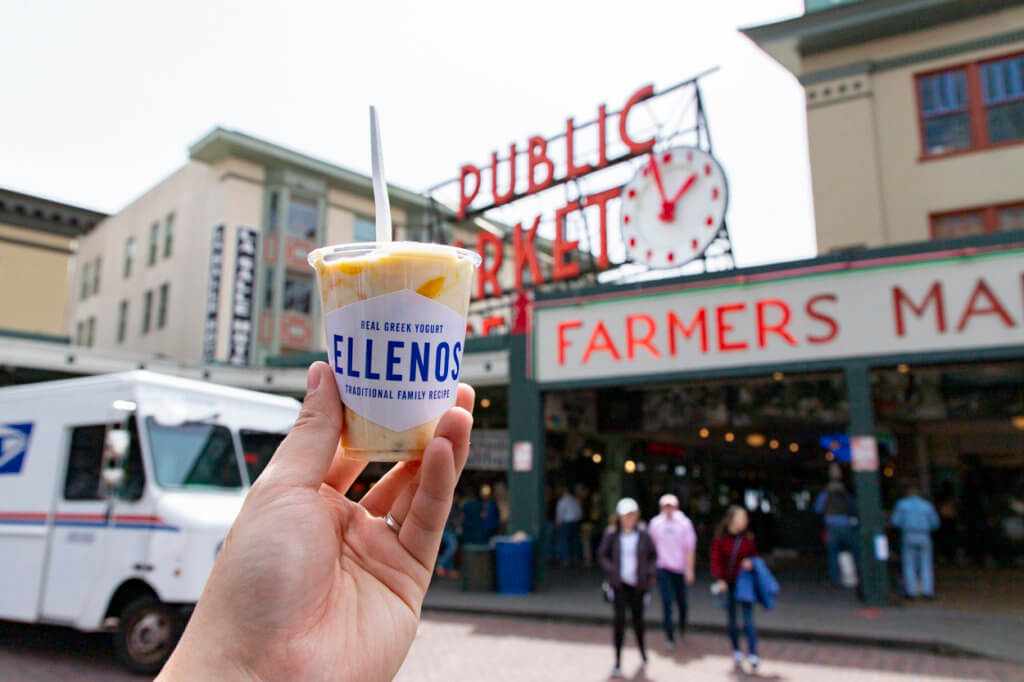 As for the yogurt itself, Greek yogurt tends to be either too tart or too sugary and often has a strange consistency. That's not the case with Ellenos. The yogurt has a nice, thick, smooth consistency, and a sweetness level that's just enough to make it a dessert, while it's not so sweet that you can't eat it for breakfast.
Gas Works Park
After enjoying our yogurts and shopping around Pike Place a little more, we hopped in the car and headed north. We weren't looking to see anything in particular but settled on checking out Gas Works Park. Located at the top end of Lake Union (hence, Northlake), the park is a public park that was once home to the former Seattle Gas Light Company's coal gasification plant, which was the last one operating in the US when it closed in 1956. Today, parts of the plant remain in the park, though fenced off, and the entire park is on the National Register of Historic Places.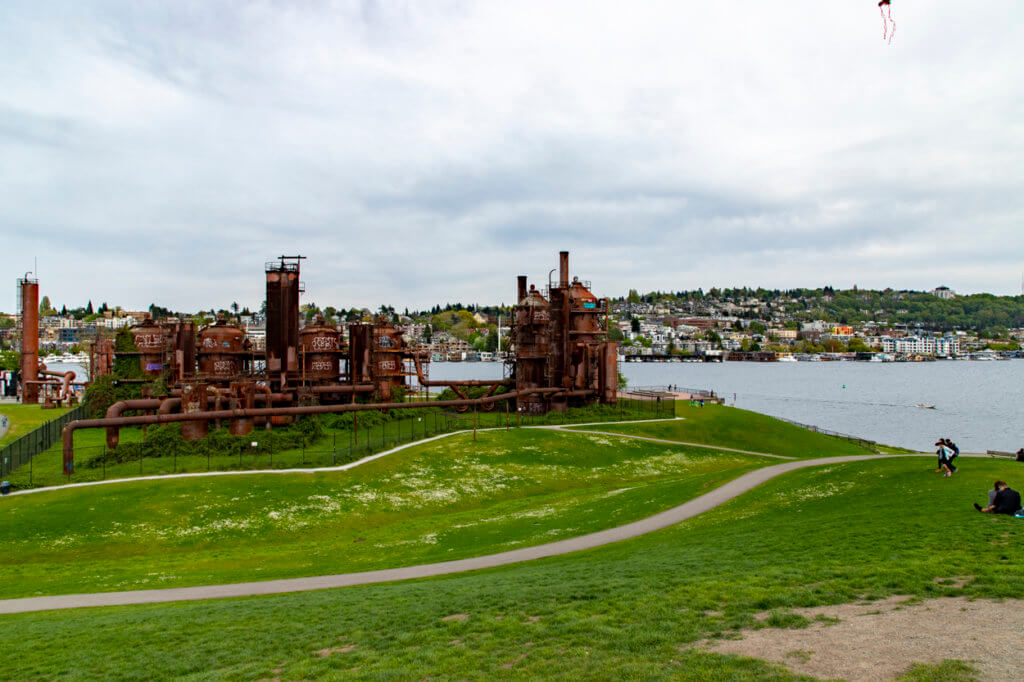 Parking in the area can be a bit difficult to come by, and the facilities here are, well, in awful condition. But, the park does provide great views of Lake Union and the Seattle skyline.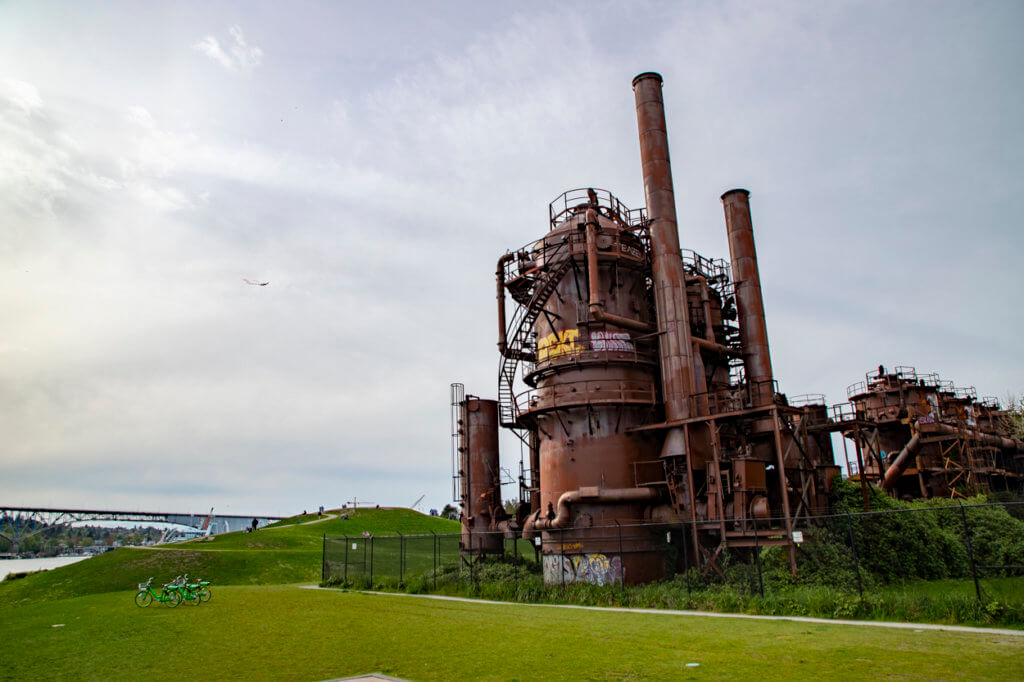 It's also quite a hilly park, so, in hindsight, perhaps it wasn't the greatest idea to bring my grandparents here? But they did enjoy the views. And we did see a flock of Canadain Geese rummaging around.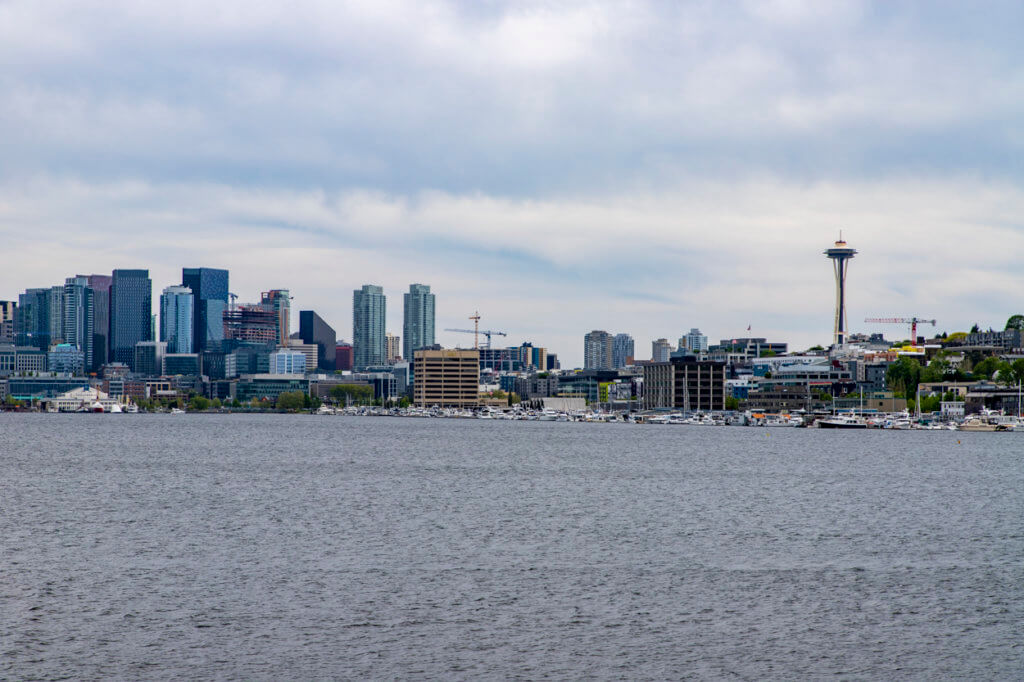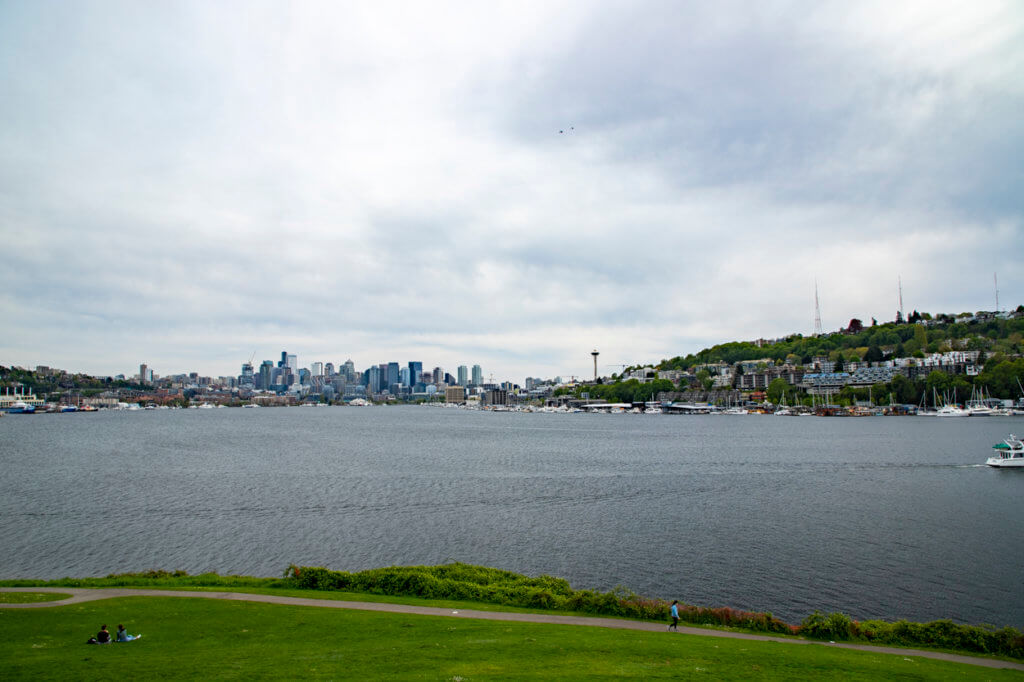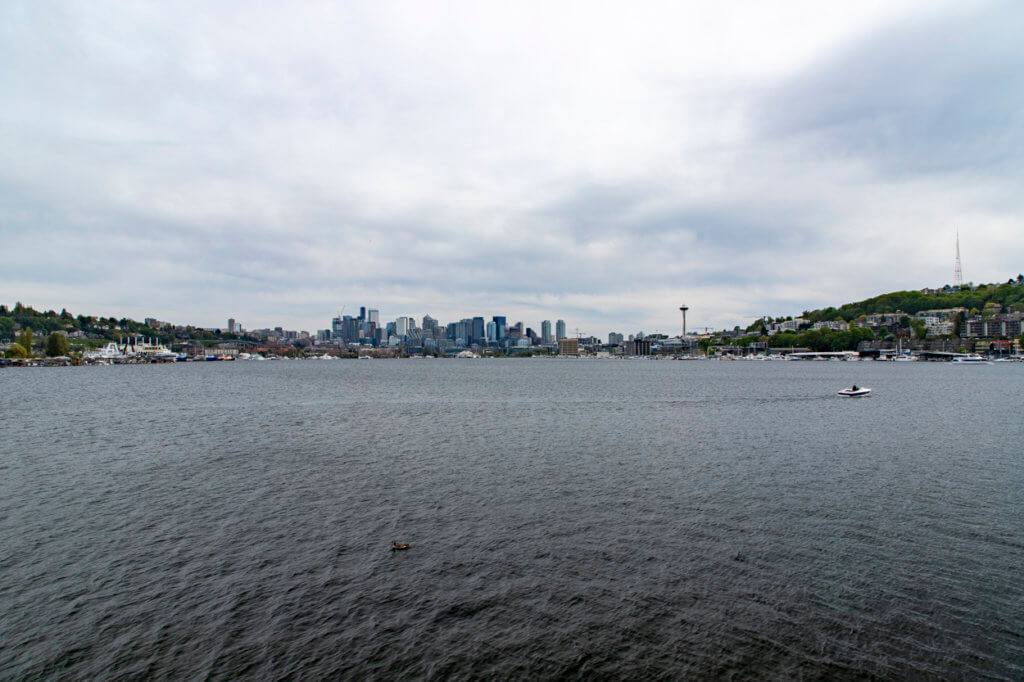 After we got our fill of the sights, we jumped into the car and headed back to the hotel. Dinner was gotten from the lounge, after which we all packed and went to bed early, as my family had an early flight out the following morning.
Ellenos Real Greek Yogurt and Gas Works Park, Final Thoughts
Honestly, our final day in Seattle was rather uneventful. But, at least we got some Ellenos Real Greek Yogurt, we bought some fantastic smoked salmon from City Fish at Pike Place Market, and got to check out Gas Works Park. Alas, there's still more I want to see and do in Seattle, which, hopefully, I'll be able to do later this year. But, with the way things are going, we'll see about that.
Touring the PNW with My Grandparents
Ellenos Real Greek Yogurt + Gas Works Park