Last updated on January 20th, 2017 at 01:19 am
Stop number two on the Emilia Delizia Food Tour – Balsamic in Modena. Yes, the real deal!!
If you missed stop number 1 – see our post on Parmigiano Reggiano Cheese Making.
We pulled up to an authentic acetaia. Traditional balsamic vinegar can only be produced in Modena and Reggio Emilia.
Paolo walked us around the outside and explained the type of grapes (Trebbiano and Lambrusco) used for traditional balsamic vinegar.
Once the grapes are harvested, they are simmered for about 24 hours to increase the sugar concentration.  After simmering the, juicy syrup moves inside.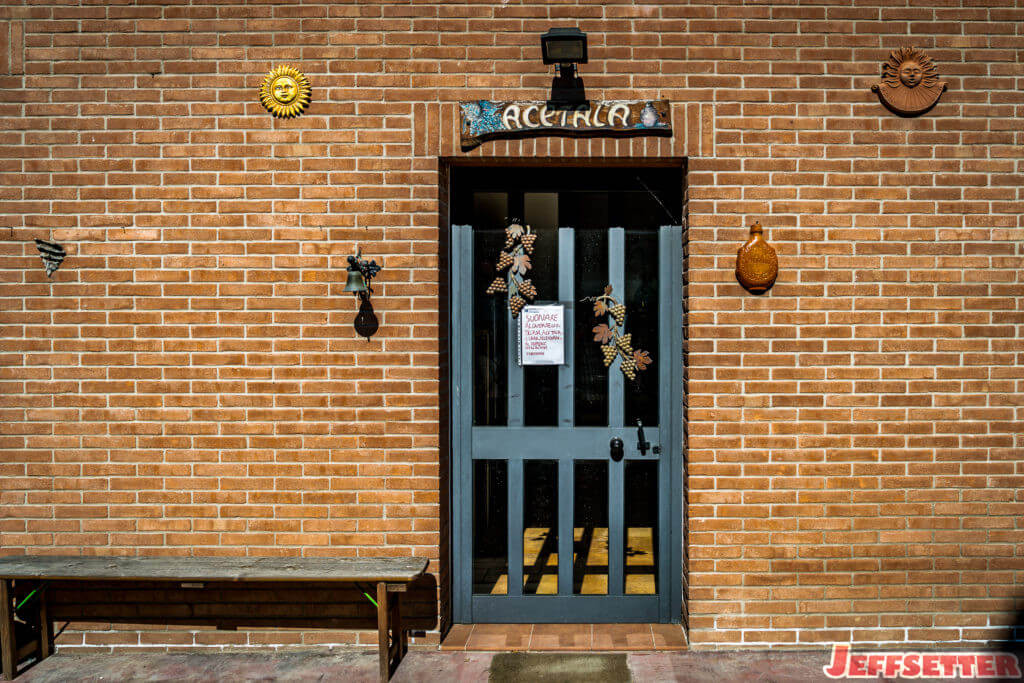 In the acetaia, the grape juice is aged for a minimum of 12 years in a barrel set consisting of four to six barrels. The barrels in the set decrease in size with each barrel.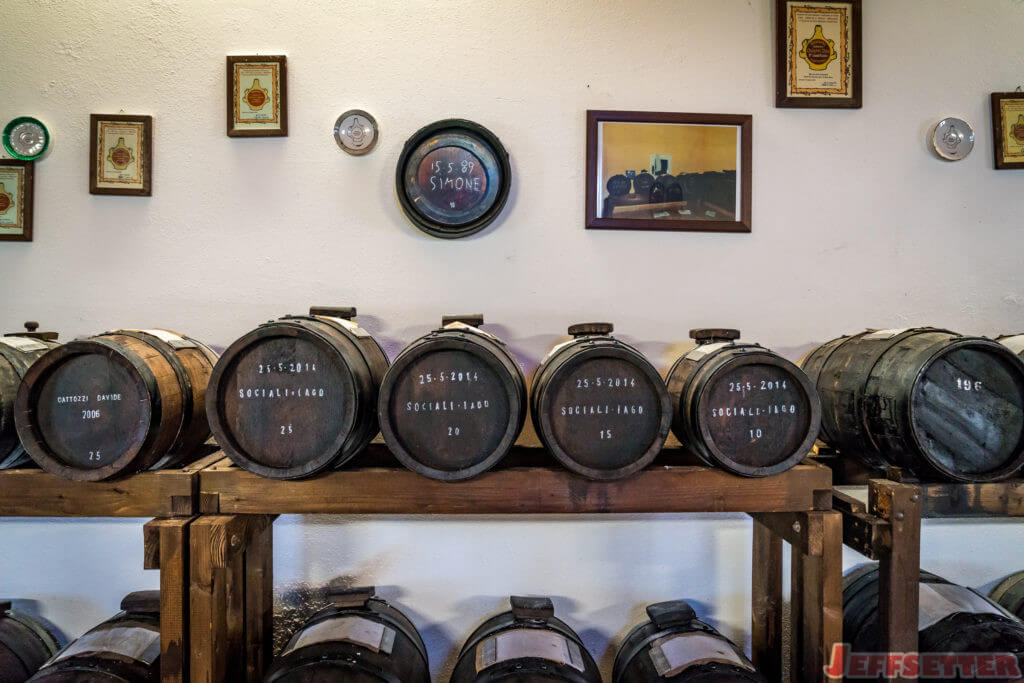 The barrels are made from a verity of woods – cherry, juniper, acacia, oak, and chestnut among others.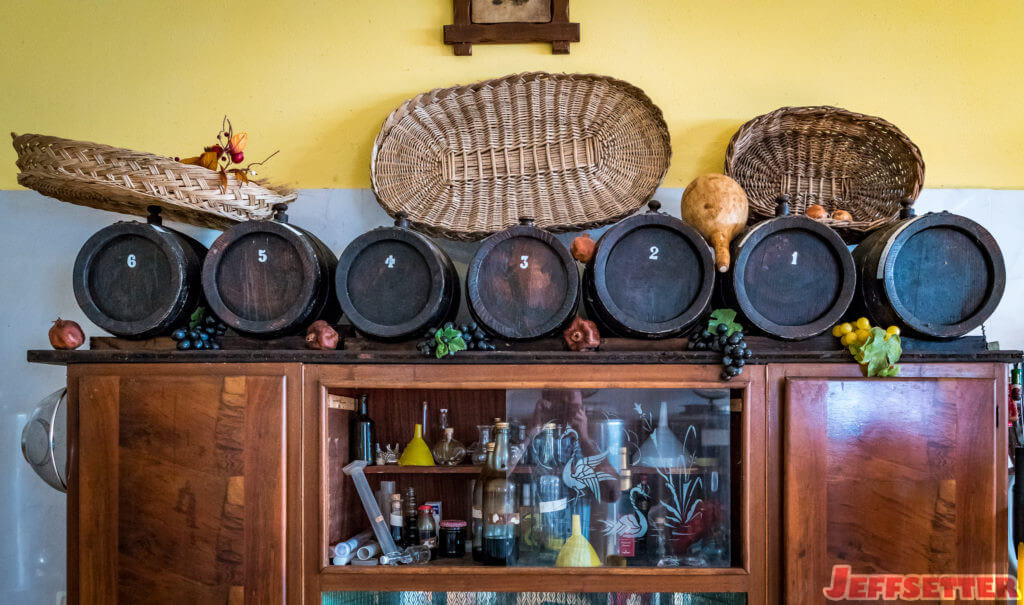 At the end of the aging period (12, 18, or 25 years) a small portion is drawn from the smallest cask, bottled and then each cask is topped up with the contents of the preceding (next larger) cask.
Balsamic vinegar is a family tradition barrel sets are passed down through generations. Traditionally a batch of new balsamic vinegar was only started at the birth of a baby girl. The vinegar and barrel became her dowry when she would marry.
Today this tradition continues to be a wedding gift from parents to children. The owner of this acetaia had a barrel set for each of his children (and now grandchildren).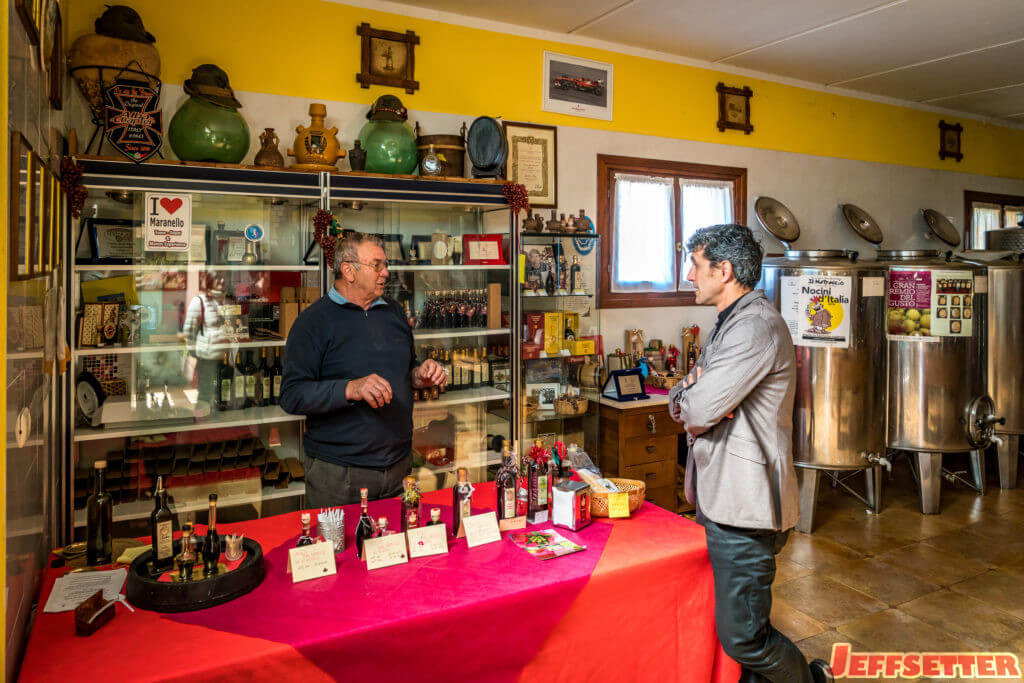 A fascinating tradition! After the tour, we tasted a variety of traditional vinegars including one that was aged in all juniper barrels.
We purchased a couple of bottles of the 24 year balsamic. This will be perfect over cheese or gelato.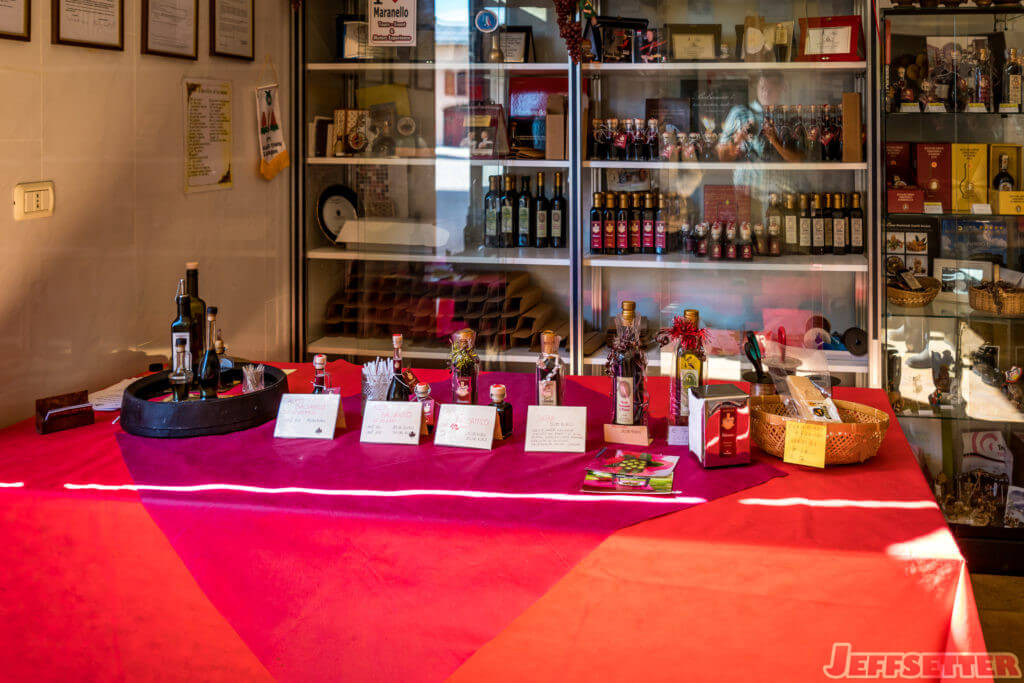 Another great stop on the tour, off to stop number three – mmmmm meat.
Emilia Delizia Food Tour – Balsamic in Modena
Overview – Emilia Delizia Foor Tour
Stop 2 – Parmigiano Reggiano Cheese.