Last updated on January 20th, 2017 at 01:18 am
So far you have see our post on the Emilia Delizia Food Tour, Stop one – Parmagiano Reggiano Cheese Making and Stop Two – Balsamic of Modena.
Now, here we have Stop 3 – Museo della Salumeria (Meat Museum). Oh, delicious cured meat!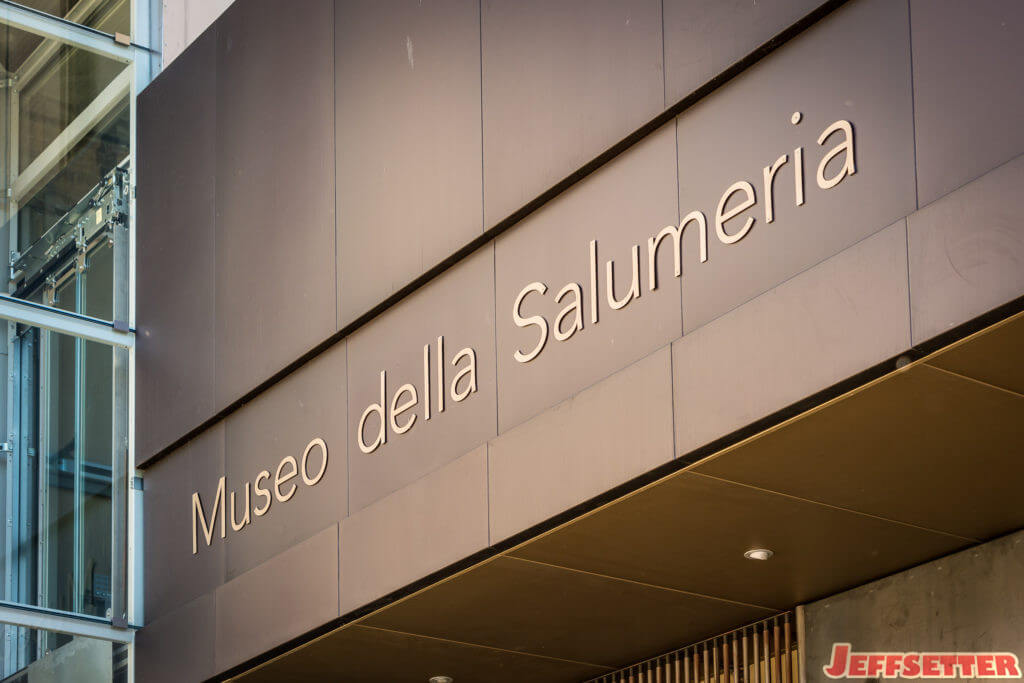 This is an activity that you could do on your own without being on a tour. However, this is a fitting and great stop as part of the Emilia Delizia Food Tour.
We really liked the Meat Museum stop on our Emilia Delizia Food Tour. We learned a lot about Italian tradition.
Mr. J and I (with help from our friends) make sausages and brats (from scratch) for his famous BBQ – Porkapoluza. We obviously have a great interest in meat. If you are a vegetarian, vegan or take issue with killing and eating animals, then this is probably not a stop for you.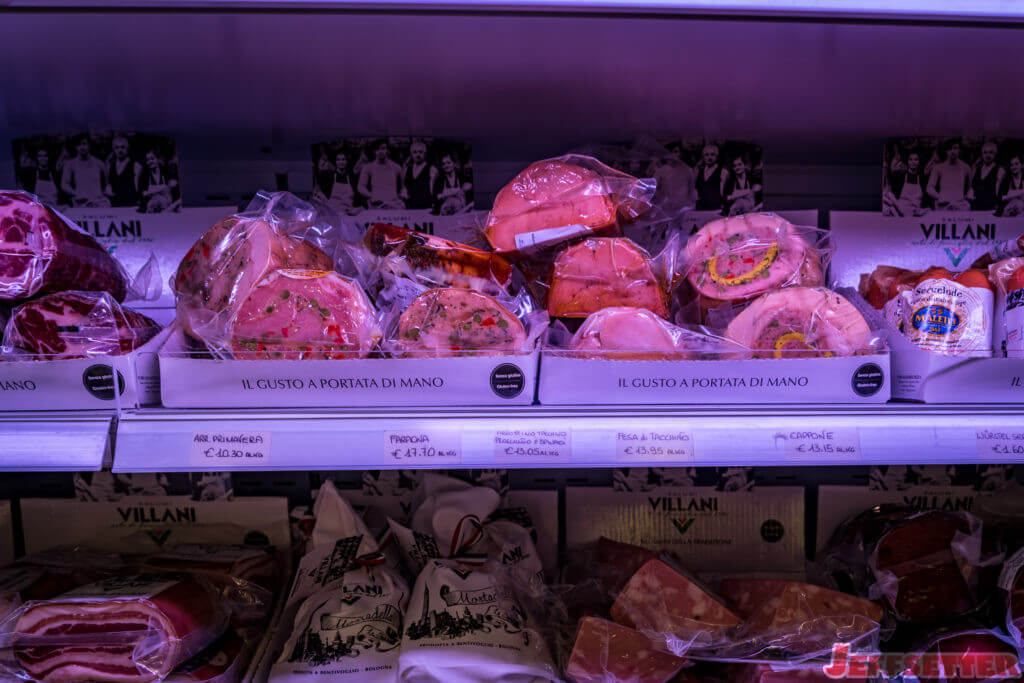 At the Meat Museum, you learn about the different types of charcuterie, traditional process and how to prepare regional meats for curing, most notably the Parma Ham.
Our guide told us about why certain regions specialize in a particular style of charcuterie. She also told us about what her favorites were and where she grew up.
The Meat Museum has videos, recipes and tools used to create these delicious tubes of meat.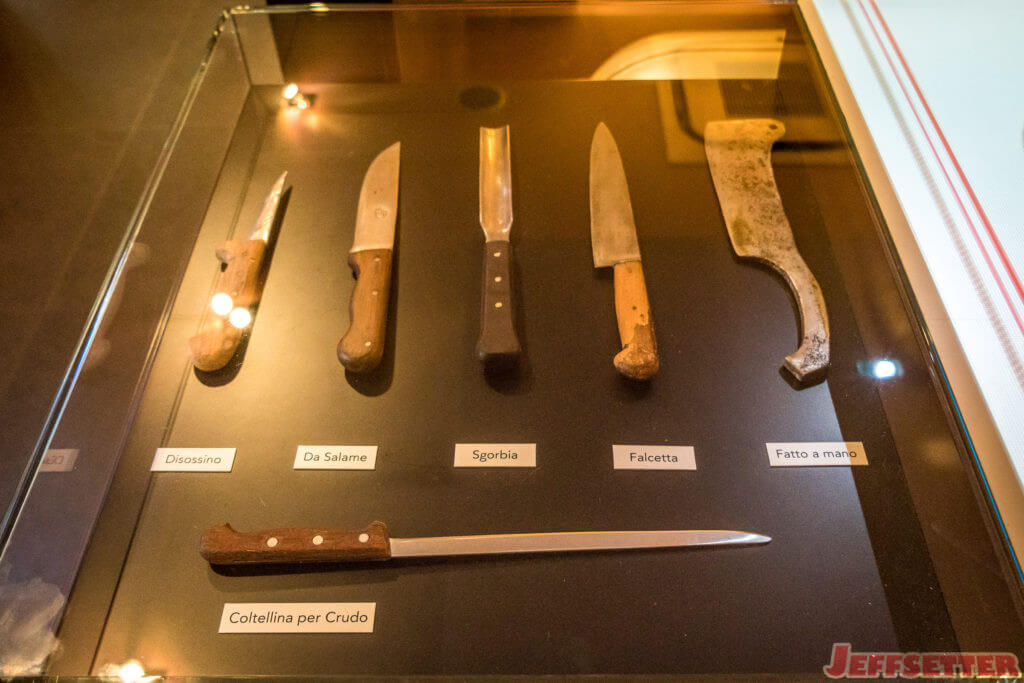 One of the most memorable tools is a horse bone needle used to certify Parma Ham. A bone is stuck into each ham for a smell test. The bone doesn't retain scents, so the test can be done quickly.
If the ham passes the government certification test, it is branded as a certified Parma Ham.
After learning about charcuterie, we went to a small tasting room where we sampled the delicious goods with a glass of Lambrusco.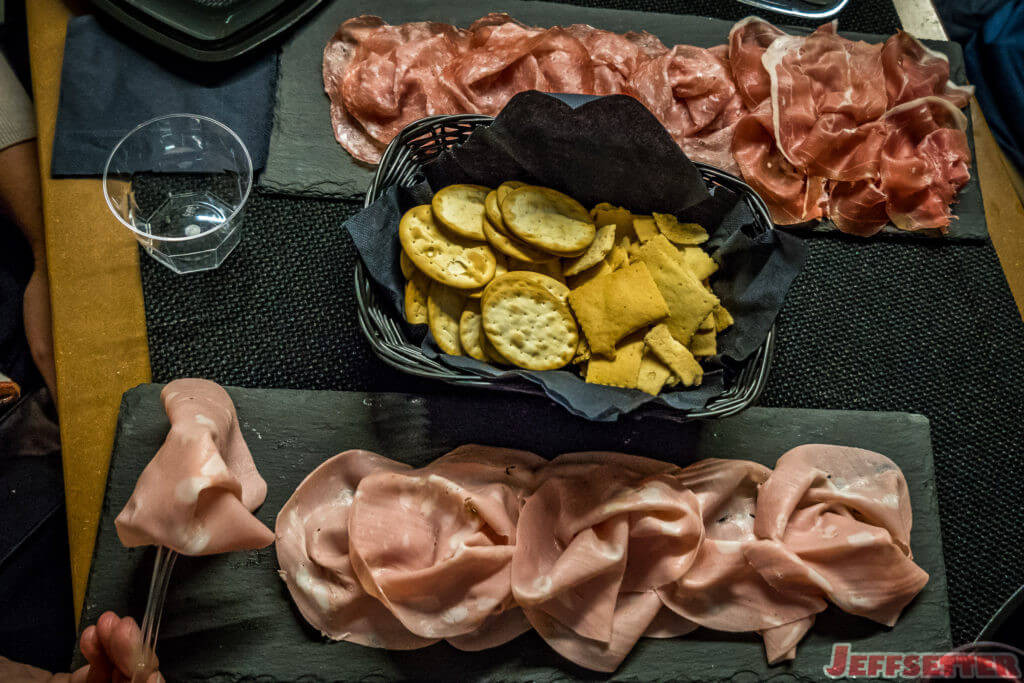 So much delicious meat, by this point in the tour we were pleasantly full on meat and cheeses.
We had time to stroll through the small shop. A great place to get supplies for dinner or a picnic for another day.
You can read more about this stop on the Emilia Delizia website.
Now, it is time to press on to our bonus stop, a winery luncheon.
If you missed our previous, post on the Emilia Delizia Food Tour, then check them out here:
Overview – Emilia Delizia Food Tour
Stop One – Parmagiano Reggiano Cheese Making
Stop Two – Balsamic of Modena