For a limited time, Bank of America is offering an enhanced Alaska Air Visa sign-up bonus! The new bonus sweetens both the legendary companion fare certificate AND the card's standard sign-up bonus.
You all know the Alaska Airlines Visa Signature card from Bank of America is my favorite airline credit card. It's a unicorn in today's landscape, offering an outstanding $99 annual companion certificate and first checked bag free for you and up to five others traveling with you, all for the low annual fee of $75. However, once in a while, Alaska and Bank of America grace us with an even better deal for new cardholders. This is one of those times.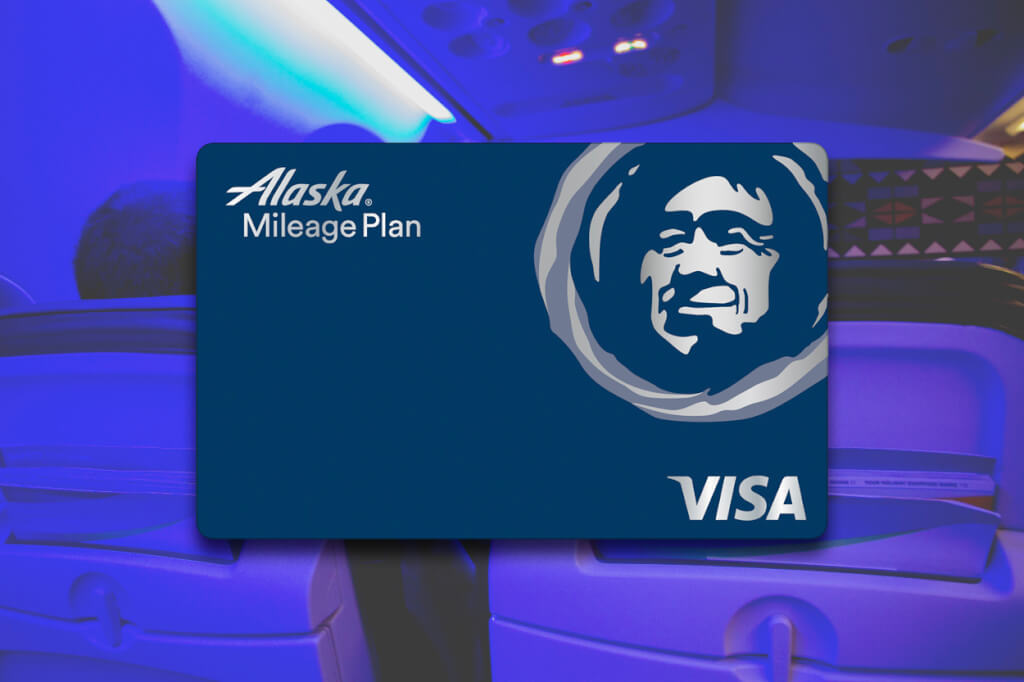 Enhanced Alaska Air Visa Sign-Up Bonus!
Typically, the Alaska Air Visa Signature has a sign-up bonus of up to 30,000 miles after you meet the minimum spend requirement. Now, however, they're offering a significantly better offer:
Companion certificate for just the taxes and fees
40,000 Alaska Mileage Plan Miles
It's worth noting that the companion certificate in the offer is different from the one you'll get on your first anniversary. The regular certificate normally costs $121 and up to use. This one eliminates the $99 you usually pay and charges you just the taxes and fees, which start at about $22. That's an incredible value, especially given how crazy airfare has gotten.
The catch? Well, you have to apply online and you will need to spend $3,000 in the first three months. And, yes, they will charge you the $75 annual fee shortly after account opening.
Is the Enhanced Alaska Air Visa Sign-Up Bonus Worth It?
Honestly, I think the enhanced Alaska Air Visa sign-up bonus is totally worth it! Mind you, neither I or this blog have any sort of relationship with Bank of America or Alaska Airlines. Rather, my Alaska Air Visa certificate is often how I travel between Hawaii and the continental U.S. with Mrs. Island Miler. As you'll recall, the certificate saved me over $800 when we flew to New York a few years ago. This year, it's saving me about $600.
Already, the card more than pays for itself. But, you also get the 40,000 Alaska Miles (at least 43,000 after your required spend) plus the free checked bags. This card always has been a far better value than the Hawaiian Airlines World Elite Mastercard, which is why its stays in my wallet, despite only being used for purchases on Alaska Air.
Final Thoughts
If you don't already have the Alaska Airlines Visa Signature card, I encourage you to get it NOW. As I've mentioned a couple of times already, the annual companion certificate is worth the annual fee all on its own. Plus, unlike the Delta Platinum and Reserve companion certificates, you can use the Alaska one to travel from the Lower 48 to Hawaii and Alaska!