Last updated on April 26th, 2017 at 11:29 am
One the last leg of our caravan drive from Queenstown to New Zealand, we were headed to Lake Taupo and then on to Hobbiton.
At the start of our drive, we passed one of those small green or brown signs that said scenic view.  (Yes, I am still trying to get through all our photos of NZ).
I am sure you have passed them in various countries, not really giving them a second thought.
For some reason we decided to stop.
Random Scenic View
I can't tell you where this stop is, or that it is a must do. However, this stop clearly demonstrates the why NZ is so special to us.
We pulled up to the car park, got out of the van and started stretching. Only one other family was at this scenic view with us.
So we took a look and here is what we saw: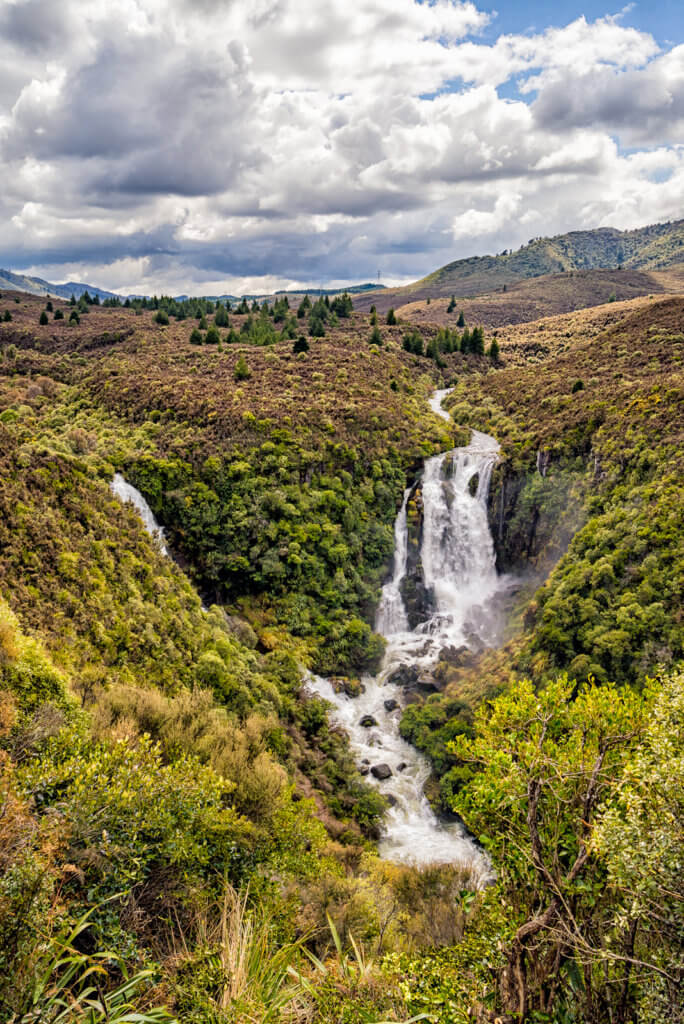 A giant waterfall, just a random stop, unnamed, not really marked in a major way.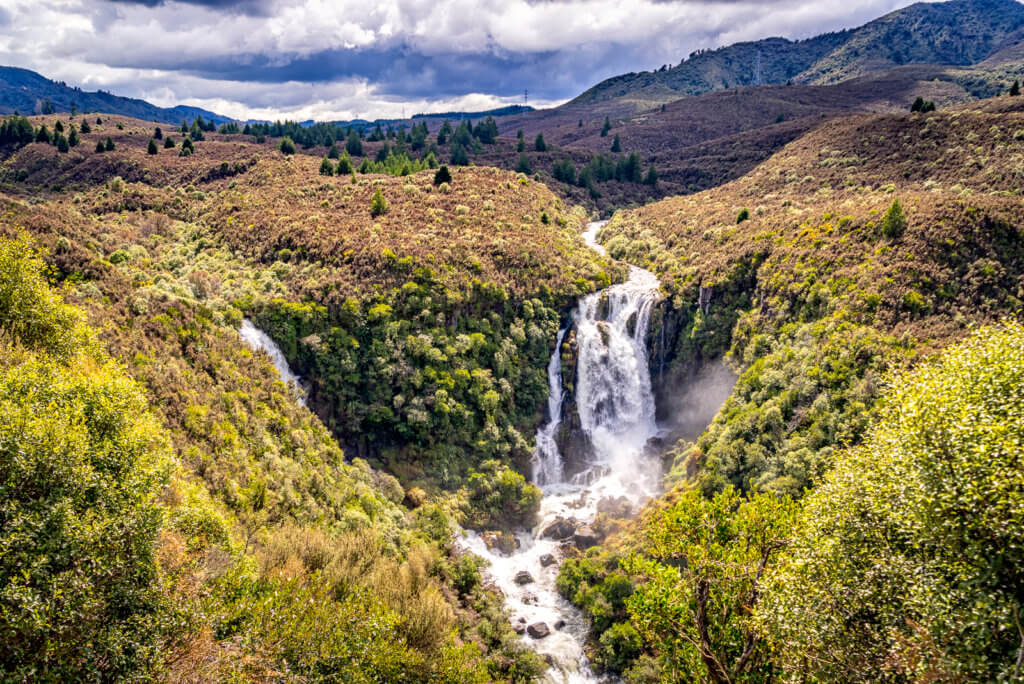 We had to take a few pictures. Mr. J was playing with his settings.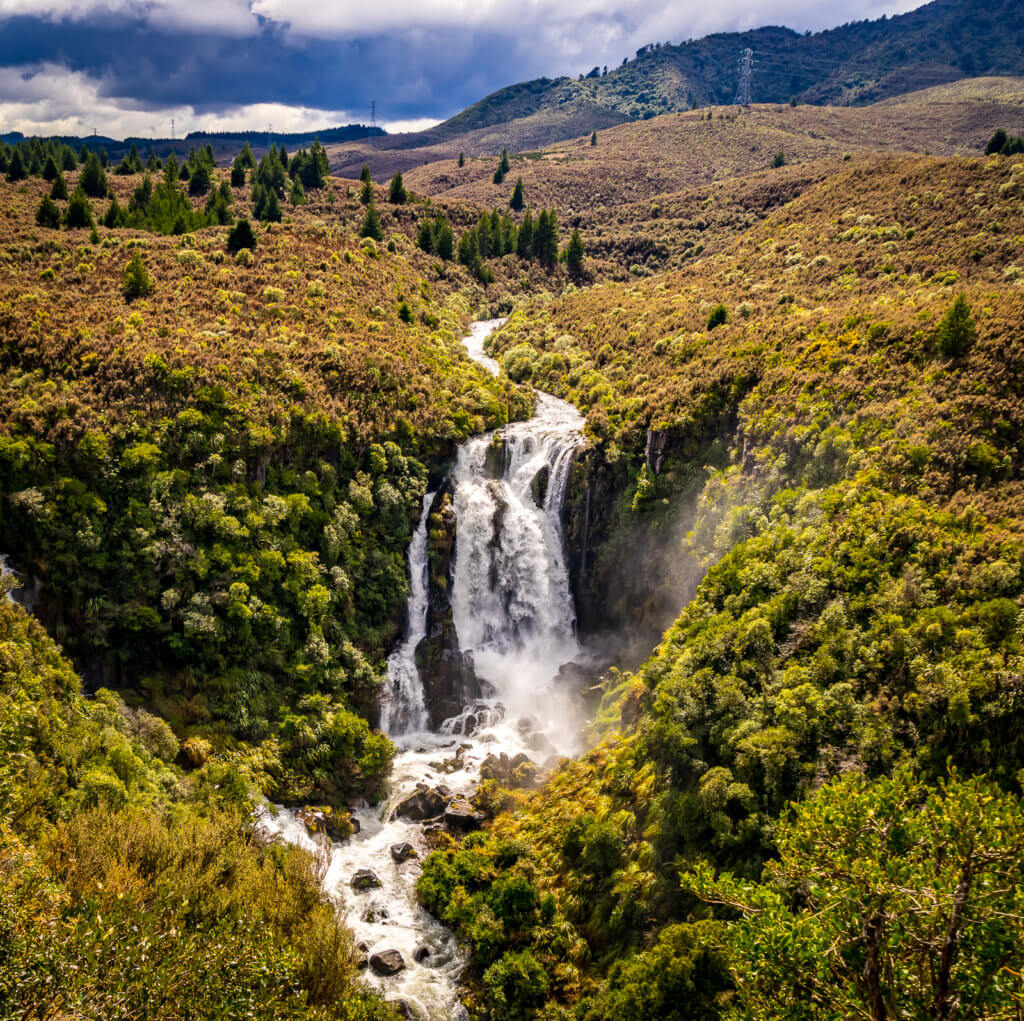 Lake Taupo
We did have one last planned stop on our campervan tour, Lake Taupo.
Lake Taupo is another fantastic lake in New Zealand. We had planned to walk around the lake for a bit and enjoy a picnic lunch.
The weather had other ideas for us, it was pouring rain. Instead of a picnic, we enjoyed lunch in the camper van. The sun came out for a little bit.
Mr. J  snapped a few photos of the lake before we decided to continue the drive.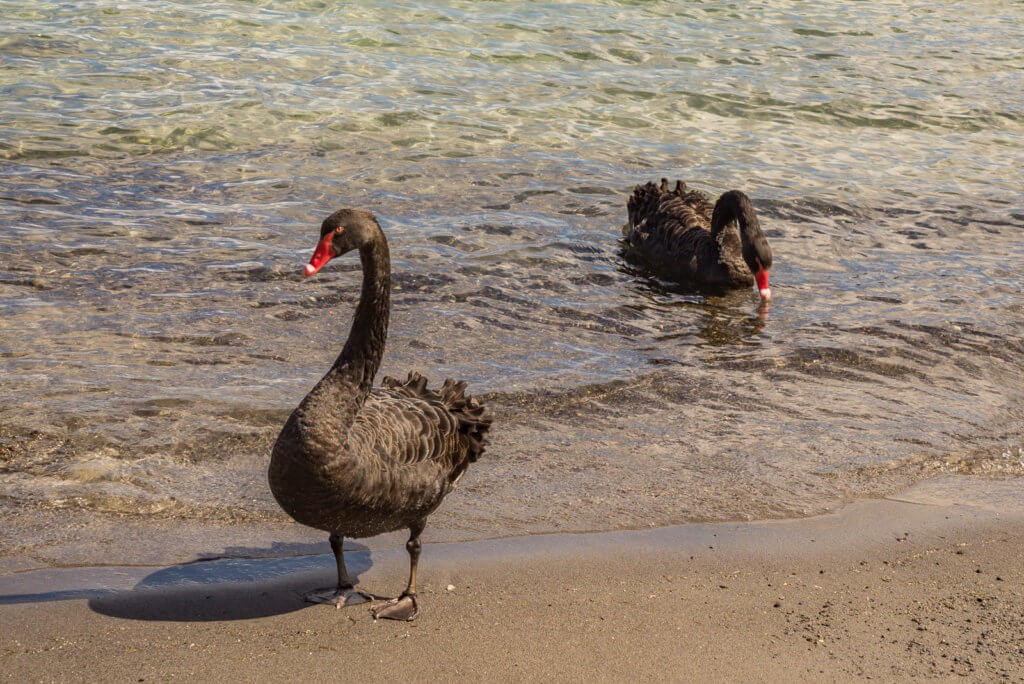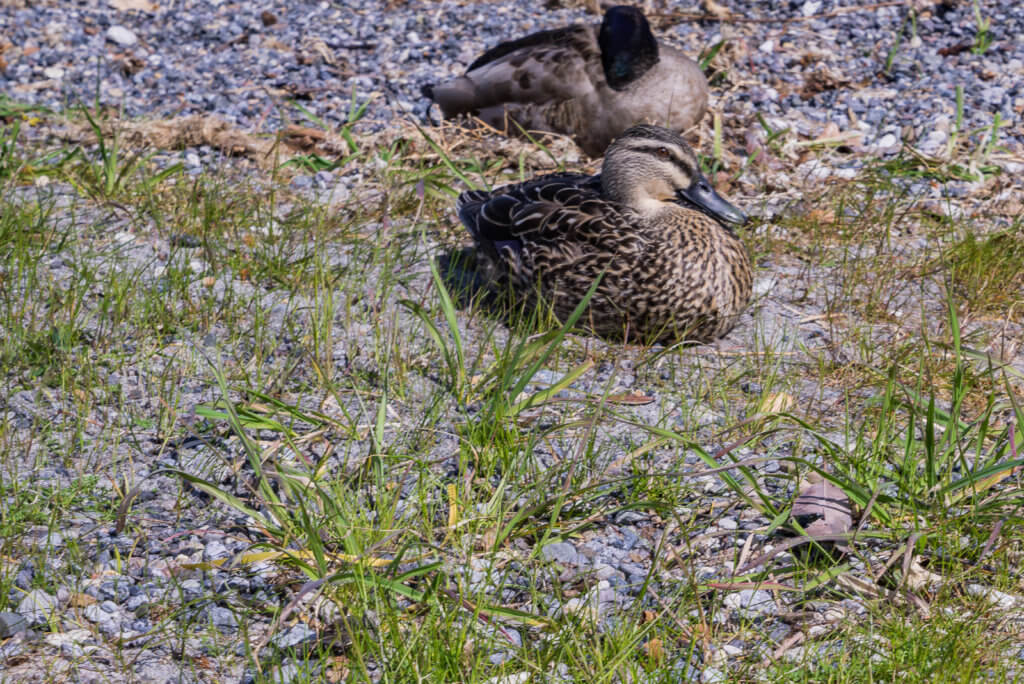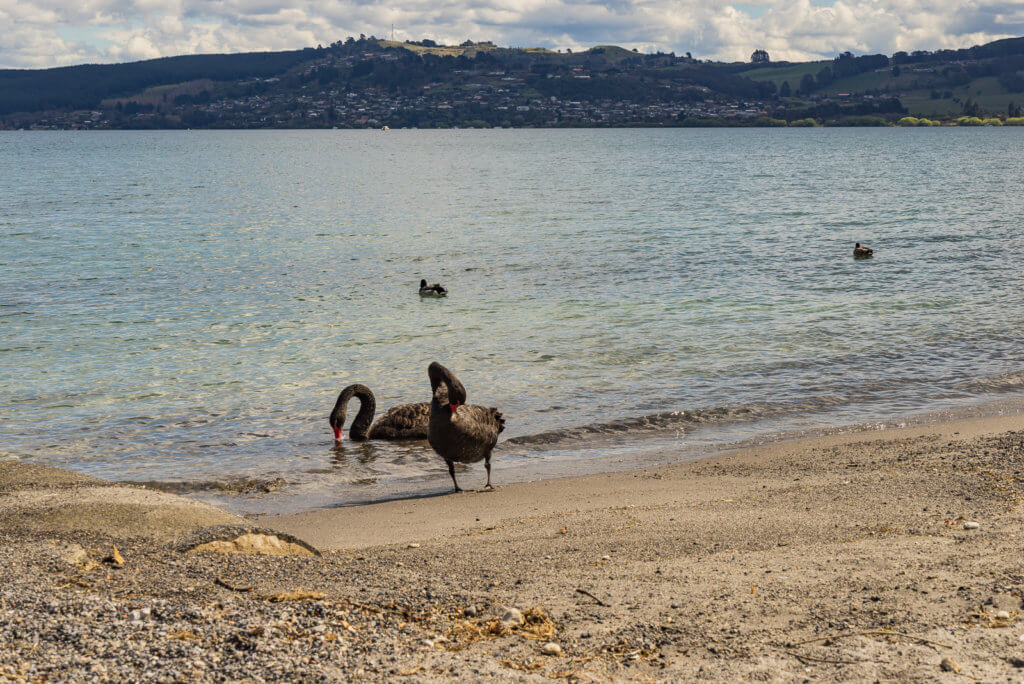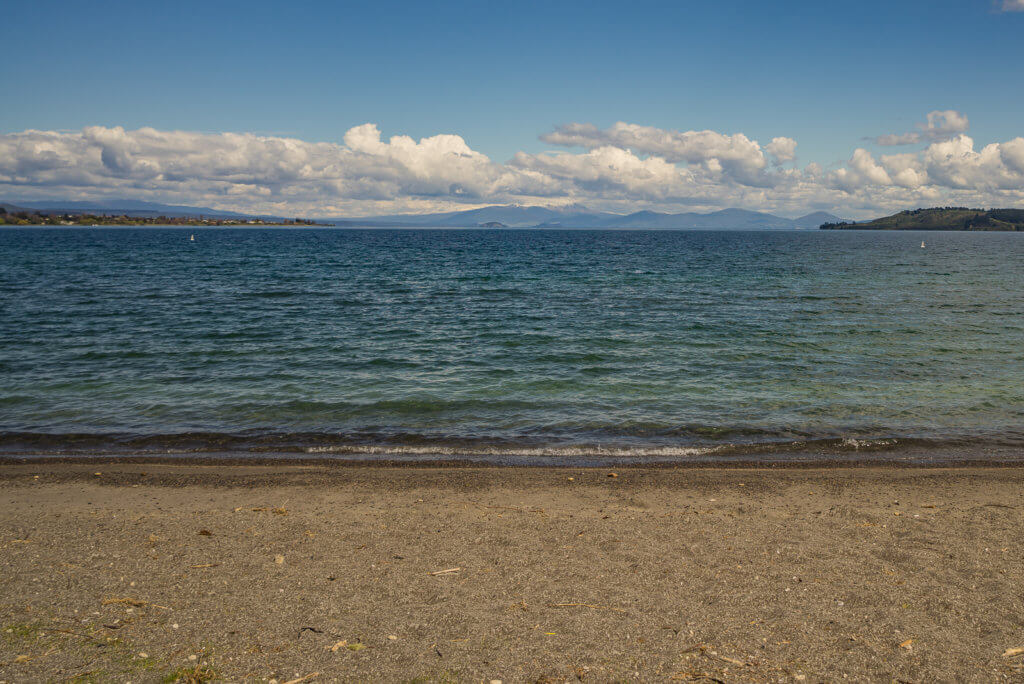 Another Random Park
The weather cleared up and we wanted a break from the white knuckle rain driving. We saw a park, so we stopped.
The park was on a river, so of course, Mr. J snapped some photos quick.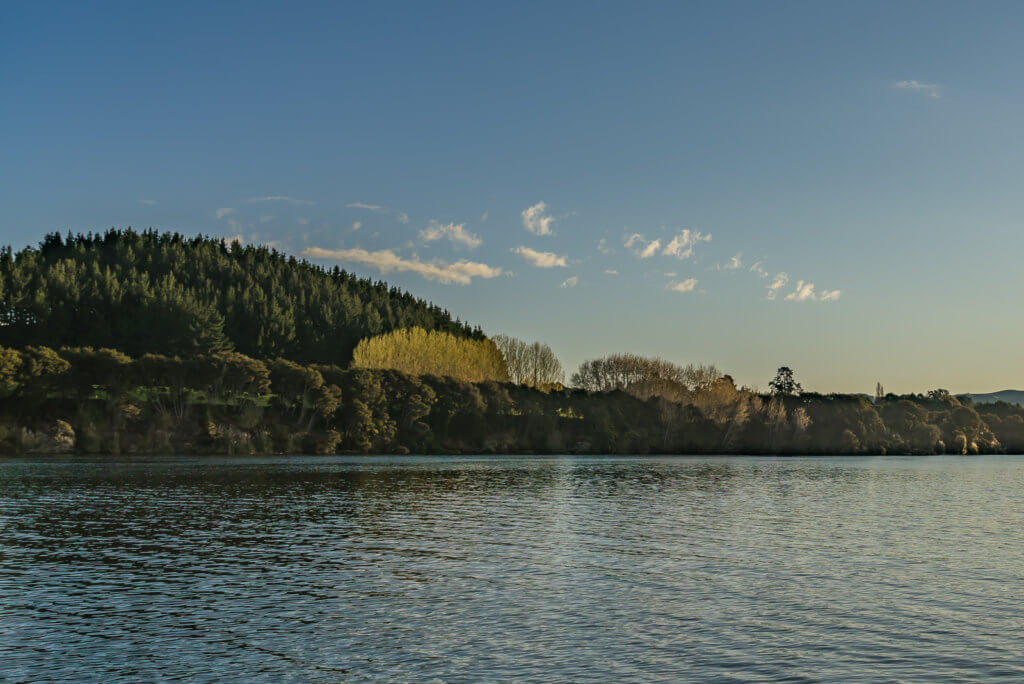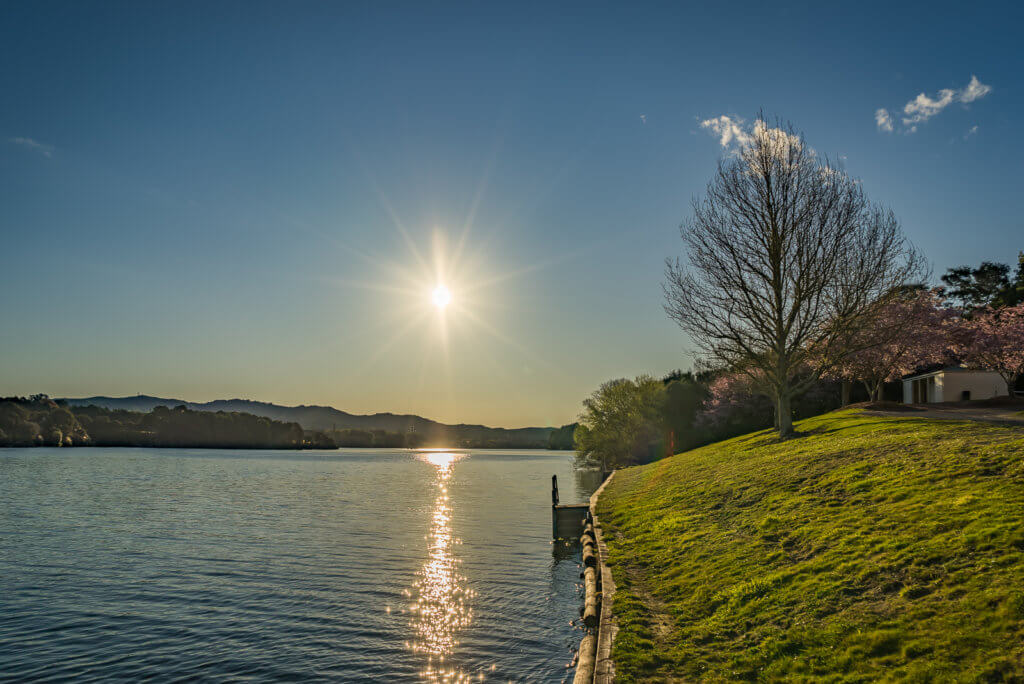 One Last Thought
I have an affinity for good cider, and I happen to think New Zealand has some of the best cider in the world.
Here is one that I recommend trying, if you should find it.