Last updated on November 1st, 2023 at 04:26 pm
Four Seasons Hotel Mauritius Review – A Little Piece of Paradise
You will know within 5 seconds of driving up to the Four Seasons Mauritius at Anahita that you have found your home for the rest of your stay on the island. You will also never want to leave.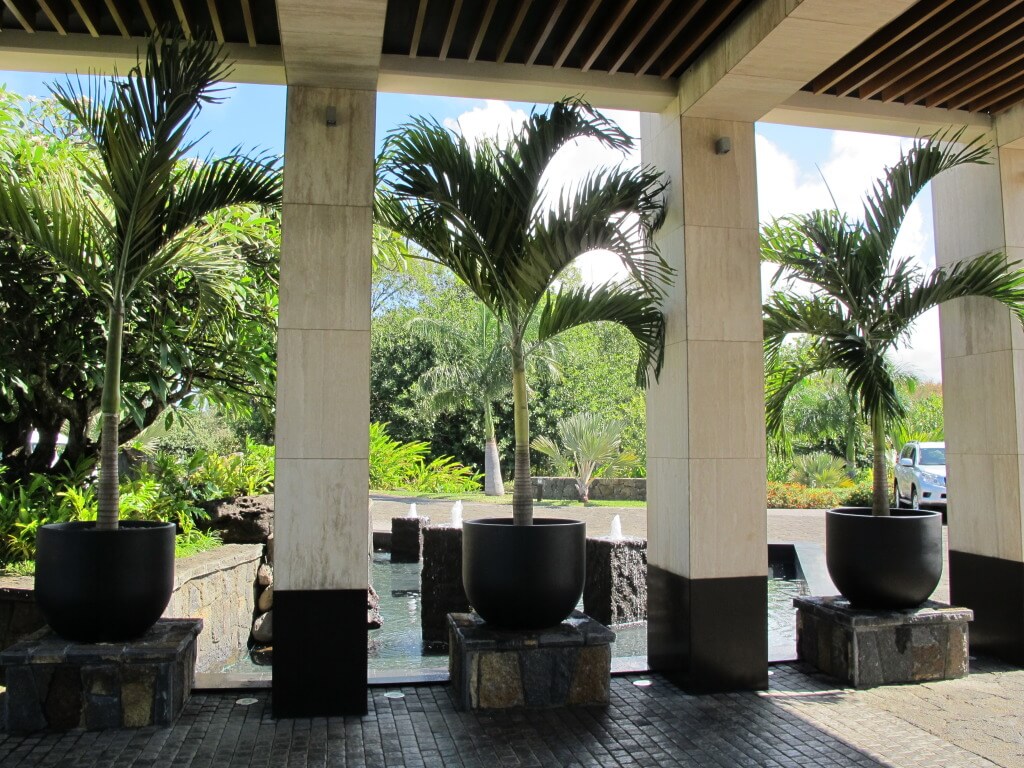 At least that was our experience with the Four Seasons Mauritius as we got out of our cab from the airport and were greeted by name by the general manager for the hotel with flowers for my wife and a golf cart ready to take us to our villa.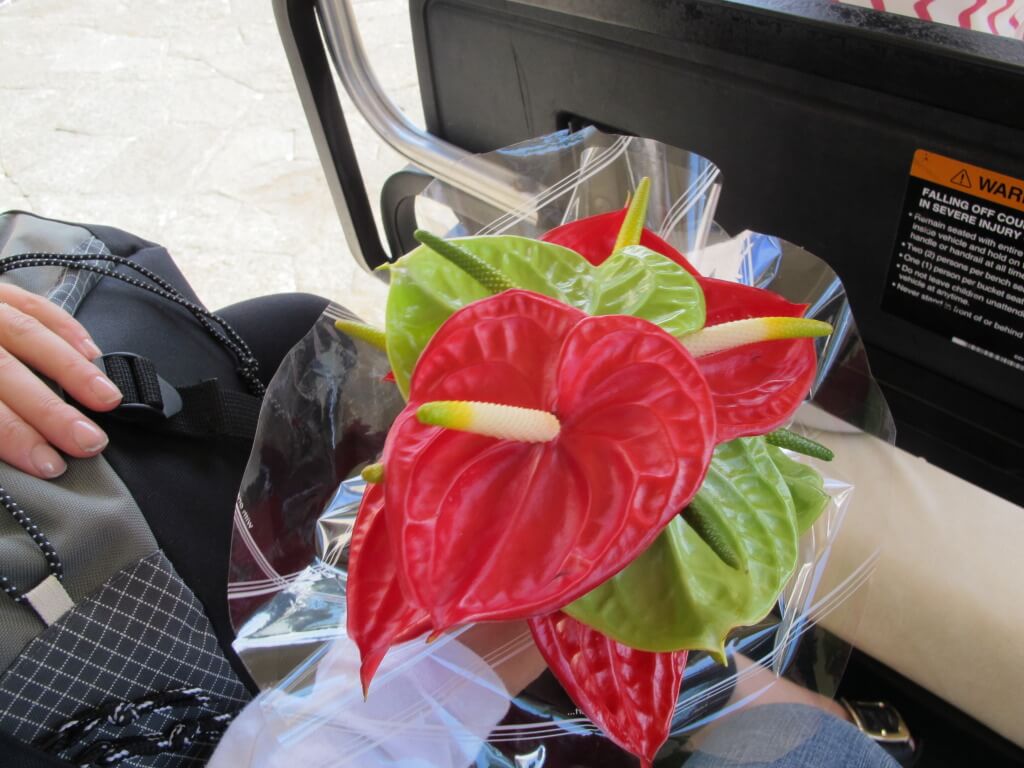 That's right, we didn't even have to check in – the hotel knew who we were, when we were coming, and that we would greatly appreciate a chance to rest in our villa after 45 consecutive hours of travel.
Beauty does not even begin to describe the pristine grounds of the Four Seasons Mauritius, which has been open since 2008. I was so impressed by the surroundings that I managed to take 10 photos of the area during our 2 minute golf cart ride to our villa.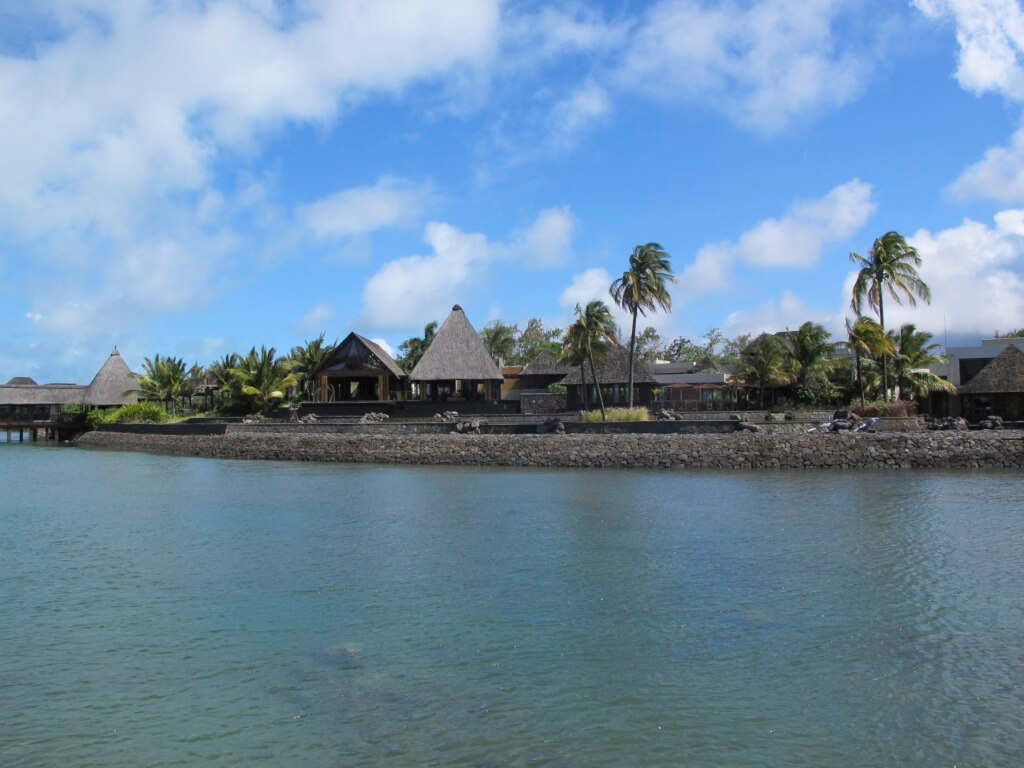 Four Seasons Mauritius Review – The Villa
The villa itself was straight out of a travel magazine. Before you even get into the villa, you notice a wide open outdoor patio, a plunge pool, private lounge chairs and plenty of seating areas.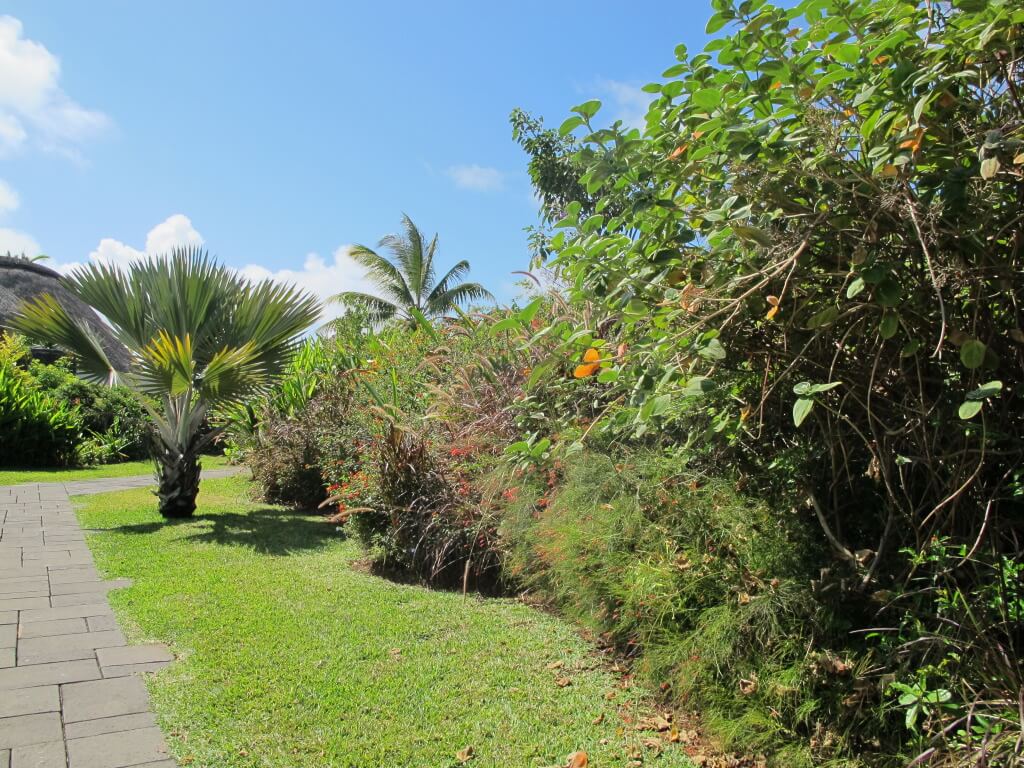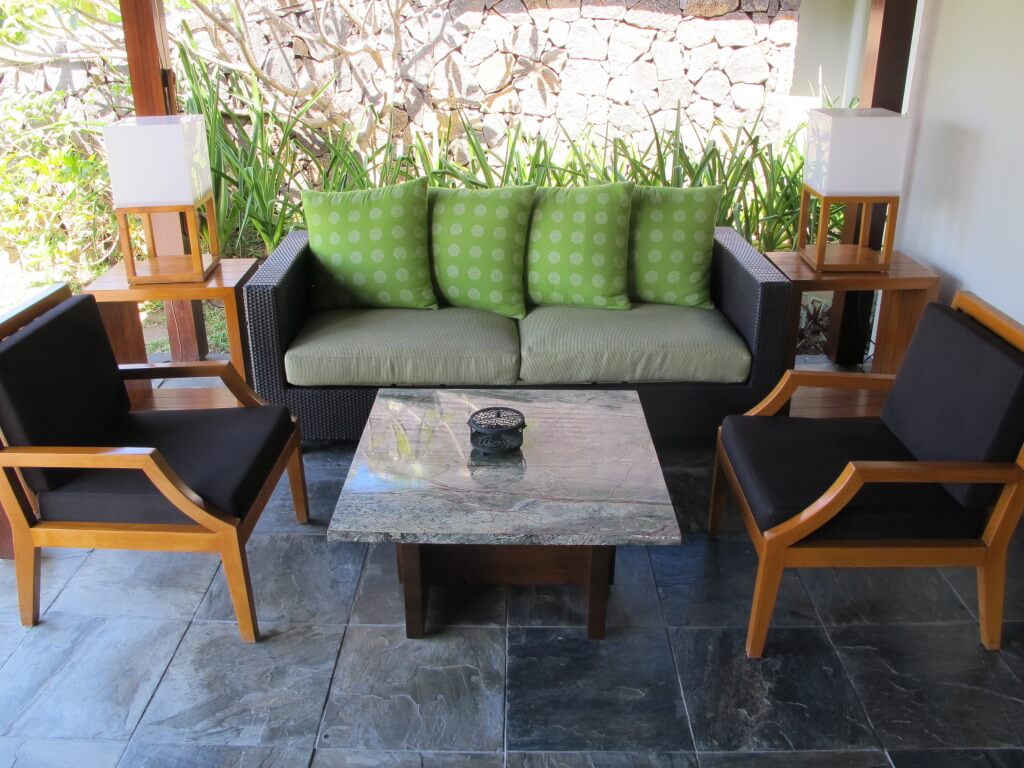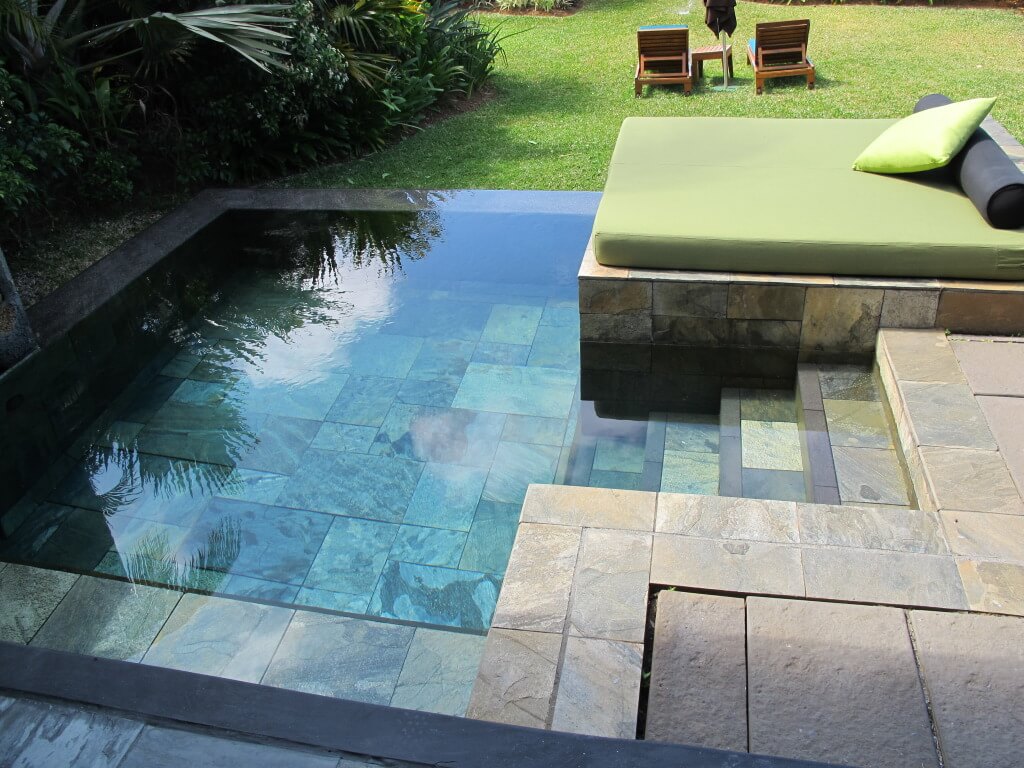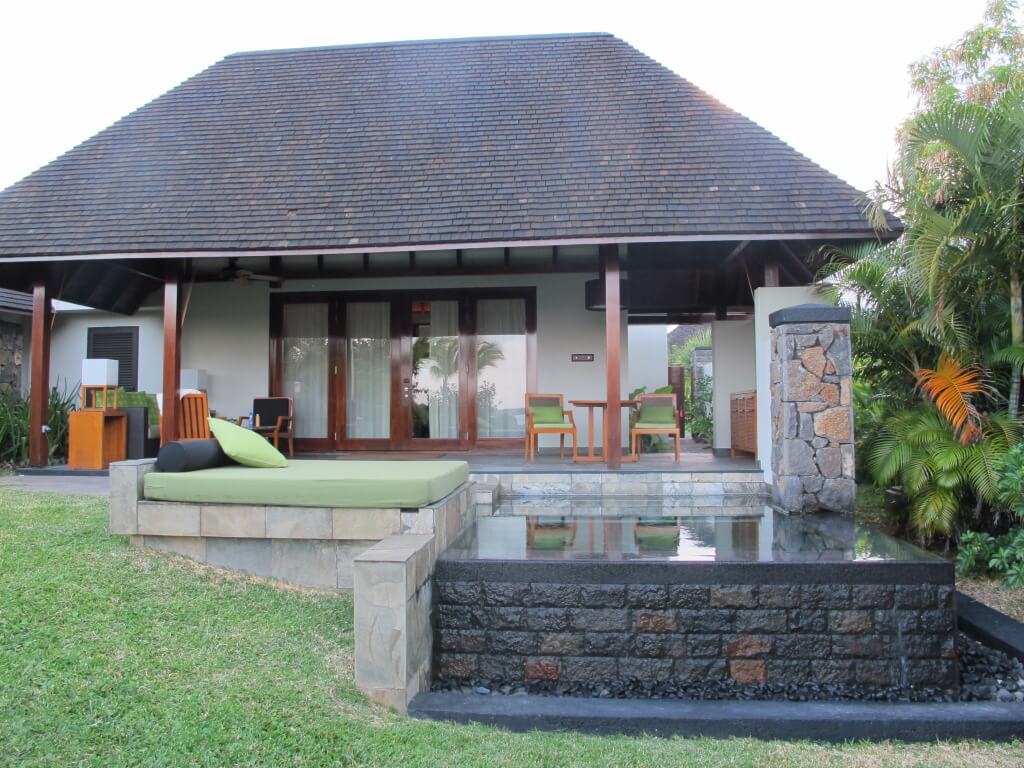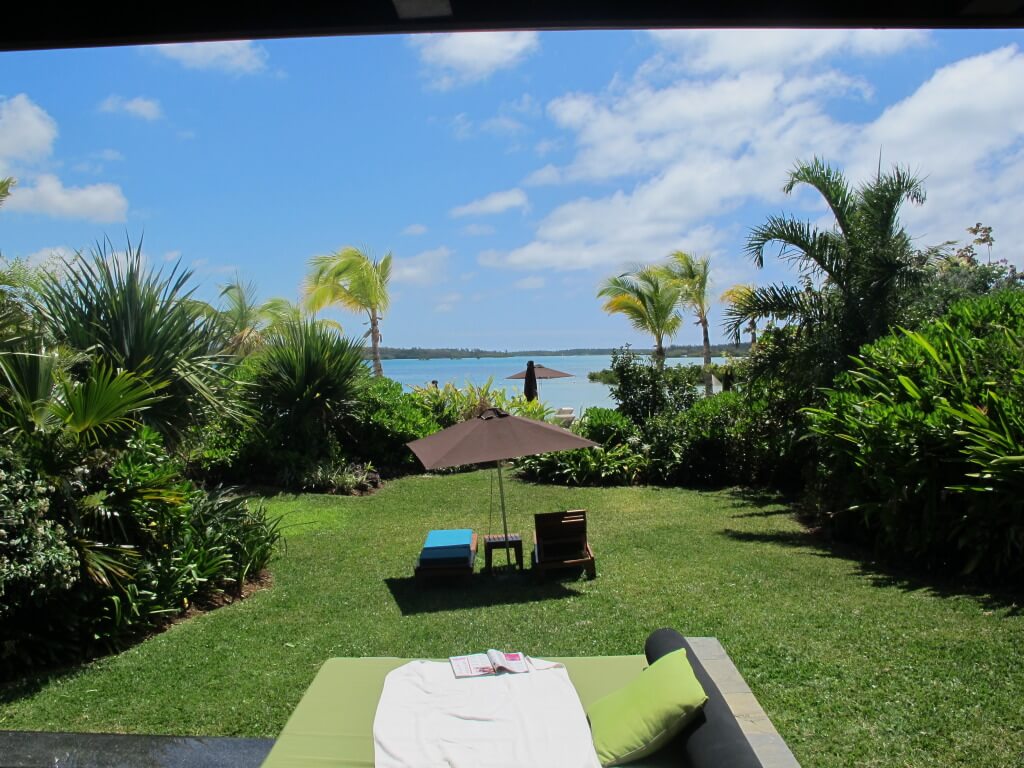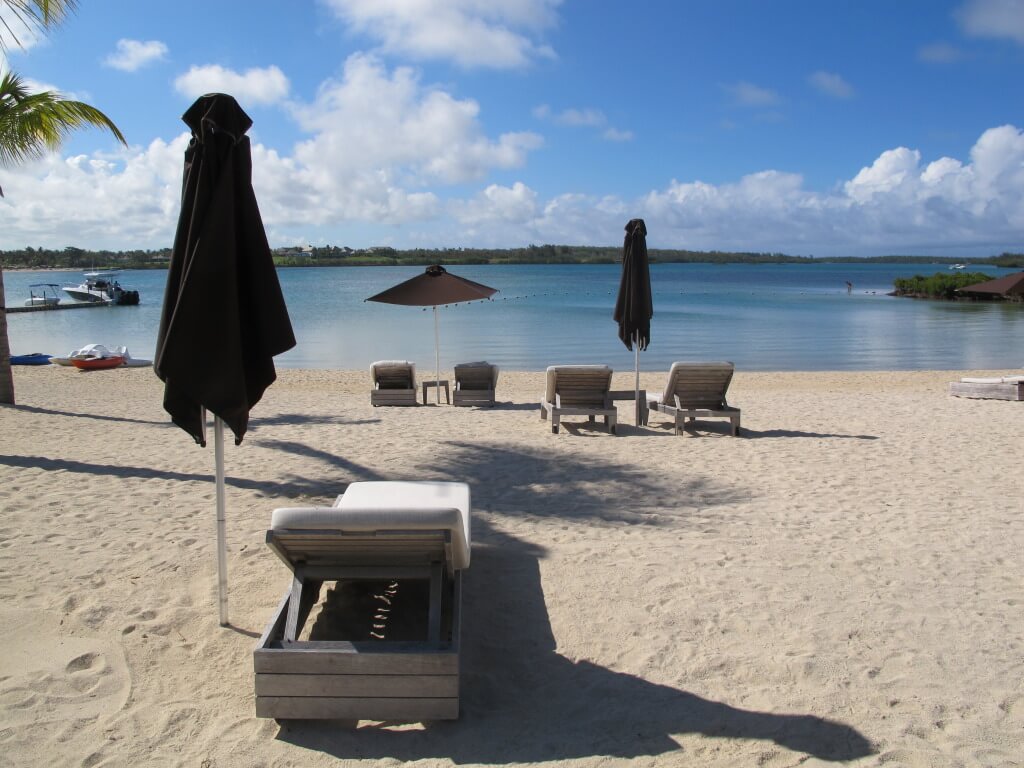 Inside it is even better, with a wide open floor plan, comfortable beds, a huge closet, open vanity and multiple indoor and outdoor bathing areas.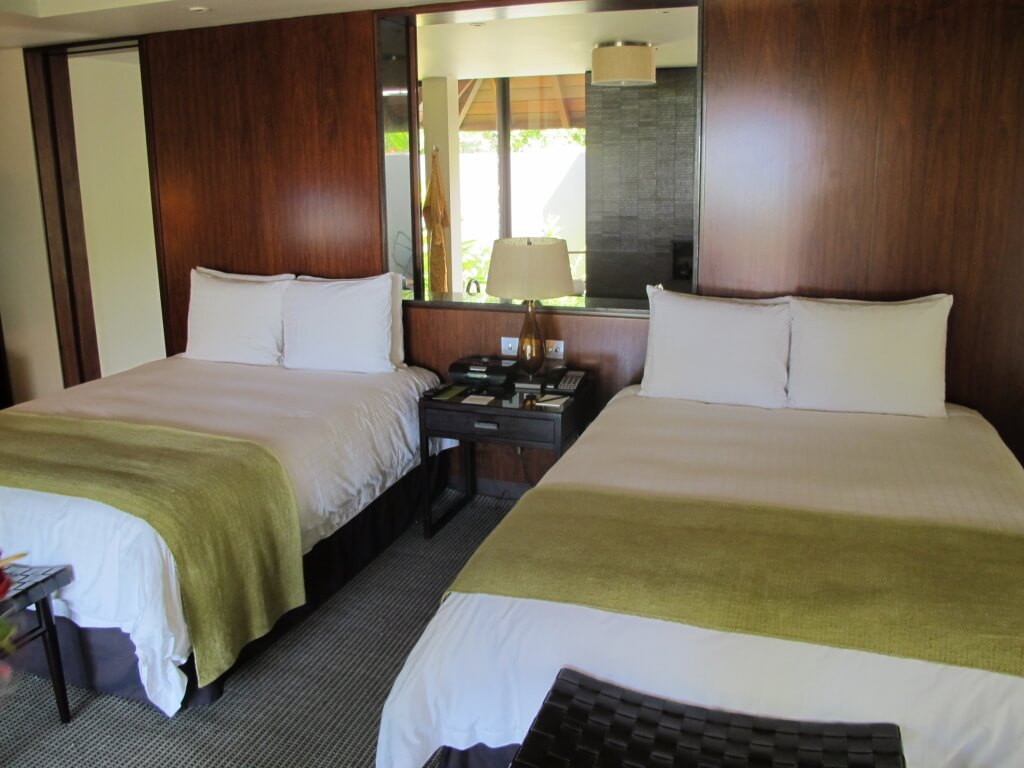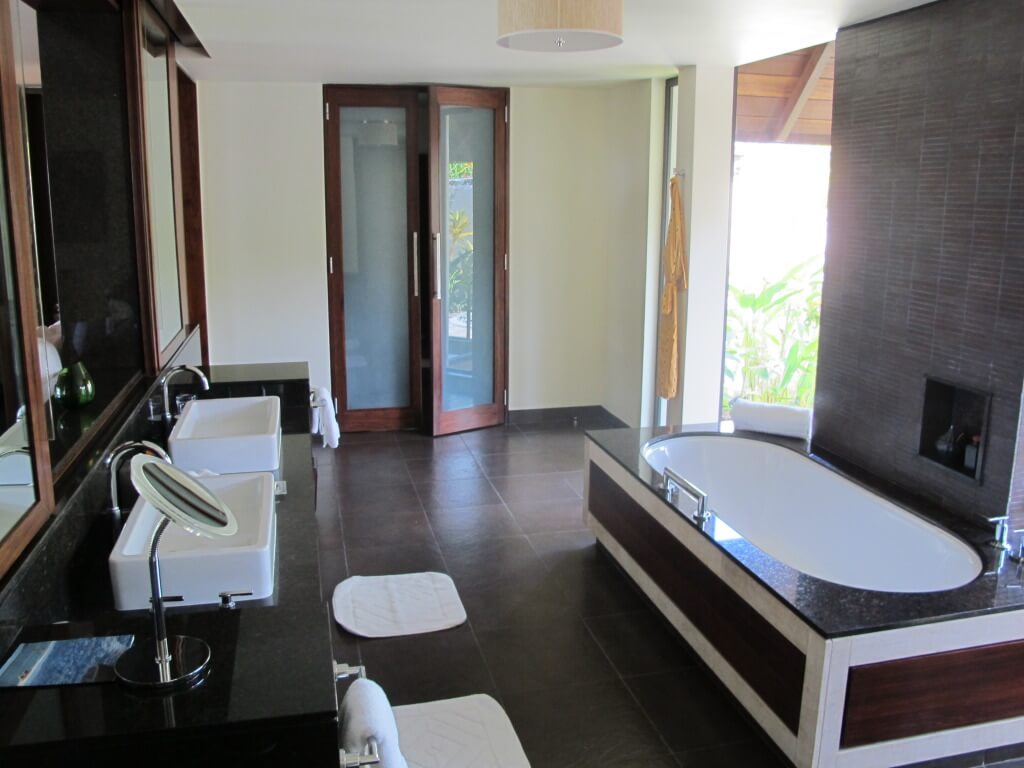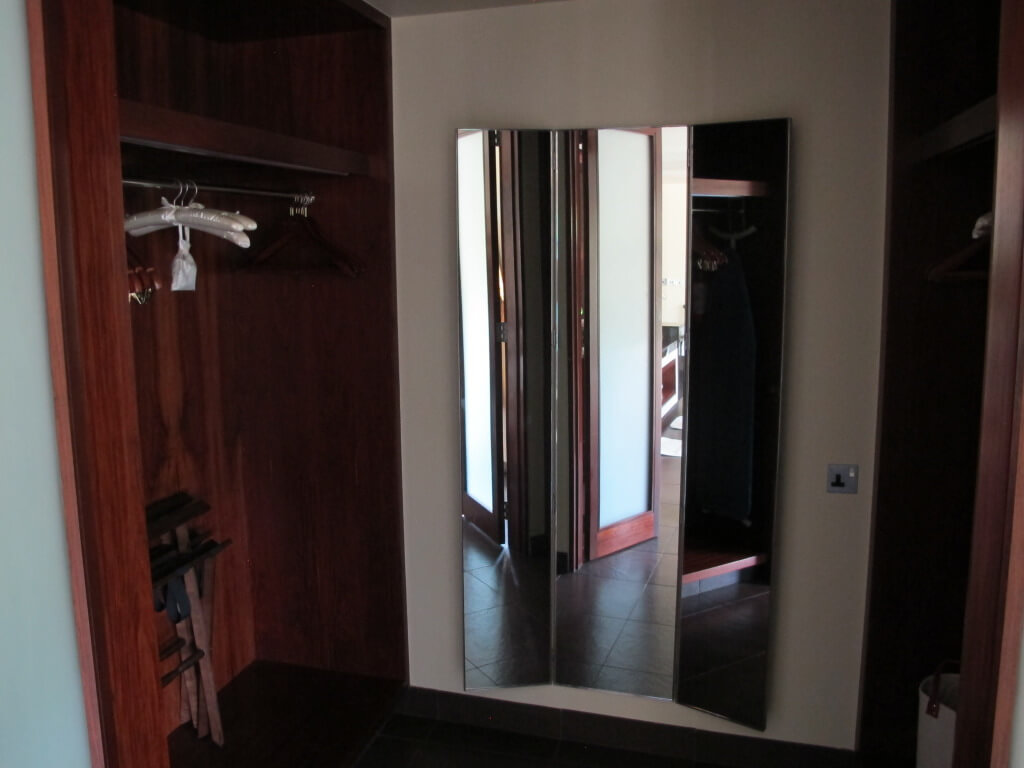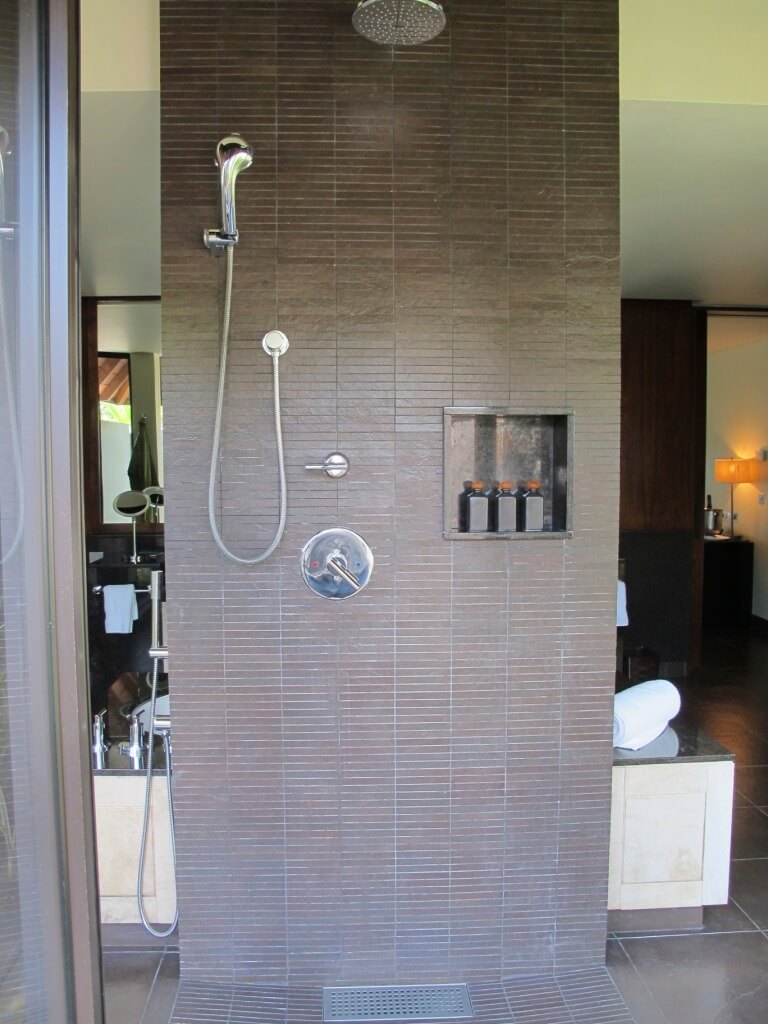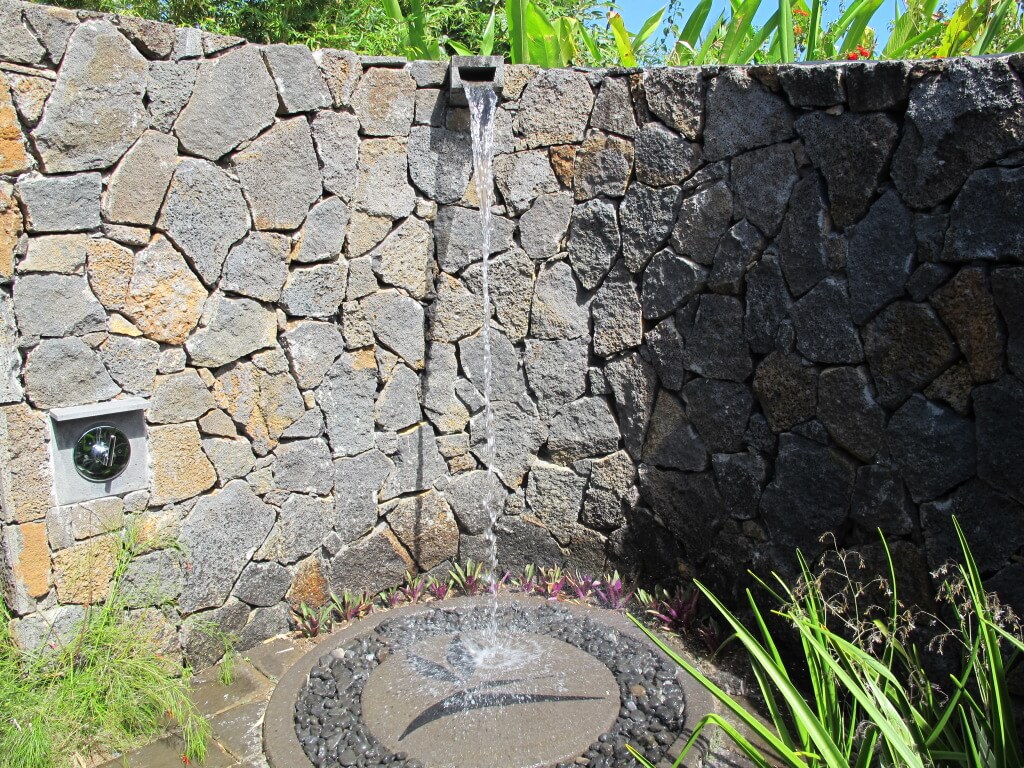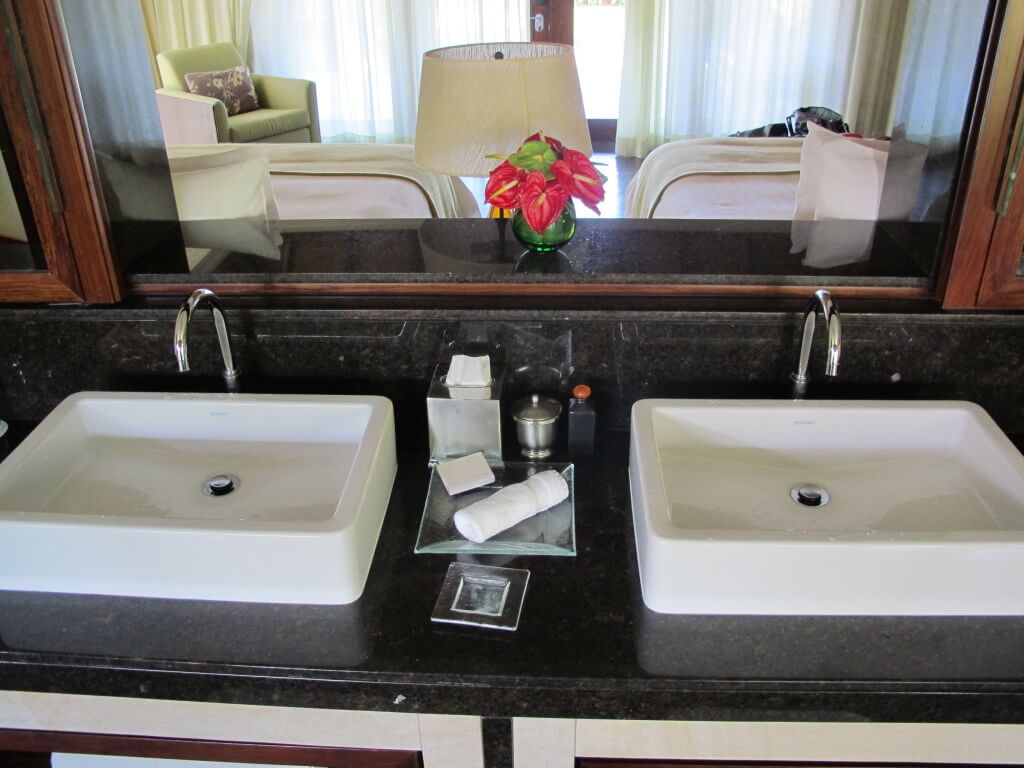 Since we were staying at the Four Seasons Mauritius for our honeymoon, there was even more amenities to enjoy. A fantastic bottle of champagne, delicious freshly made Macaroons, and some pralines. The Macaroons were served in a heart made out of chocolate, and even the little imprint of the Four Seasons was made out of chocolate. They clearly know how to make someone welcome!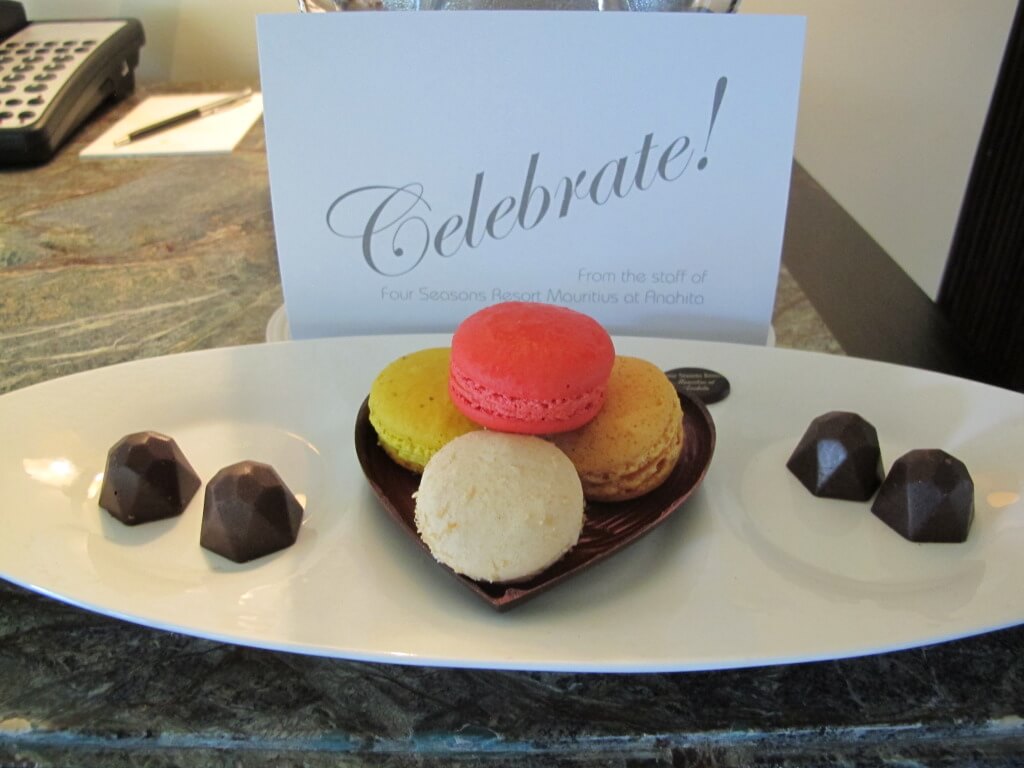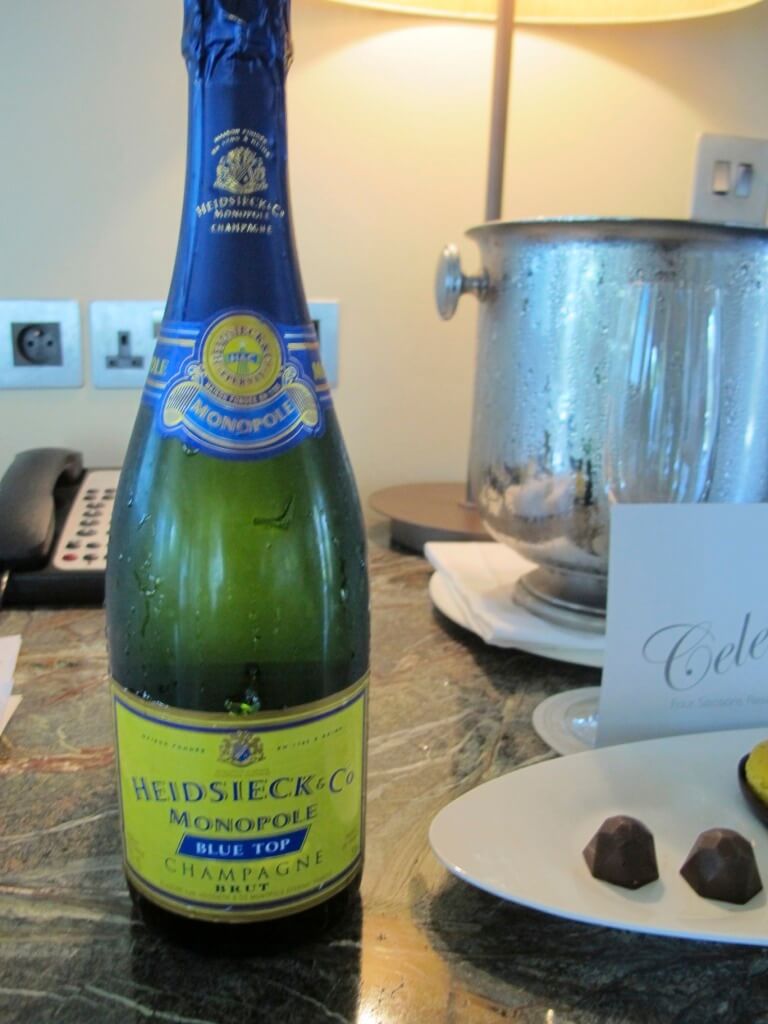 The only complaint we had about the room was really out of the hotels control – we would have preferred a king sized bed instead of two beds, but this was not the fault of the Four Seasons due to an accommodation change from another hotel. #firstworldproblem
Four Seasons Mauritius Review – The Resort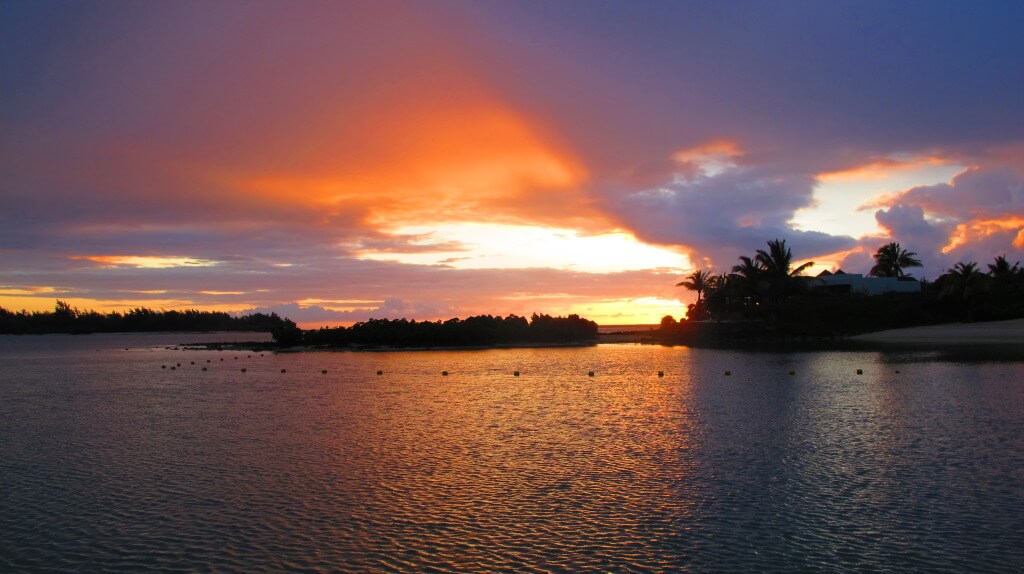 We stayed at the Four Seasons Mauritius Resort at Anahita 5 nights, and we wish we could have stayed for at least twice as long. With activities like Golf, Watersports, Scuba Diving, Paddleboats, Sailing and more, there was something for everyone to enjoy, even if it's just enjoying the sun on the beach.
The golf course was designed by Ernie Els and is the only course meeting PGA standards on the island. Greens fees on the course were free for hotel guests, and we were able to secure a tee time without issue a day in advance. The course has 6 holes on the Indian ocean (definitely the highlight), as well as nice palm trees and other features for the inland holes. The fairways were fairly open, but be prepared to lose a few balls if you hit extreme lefts and rights.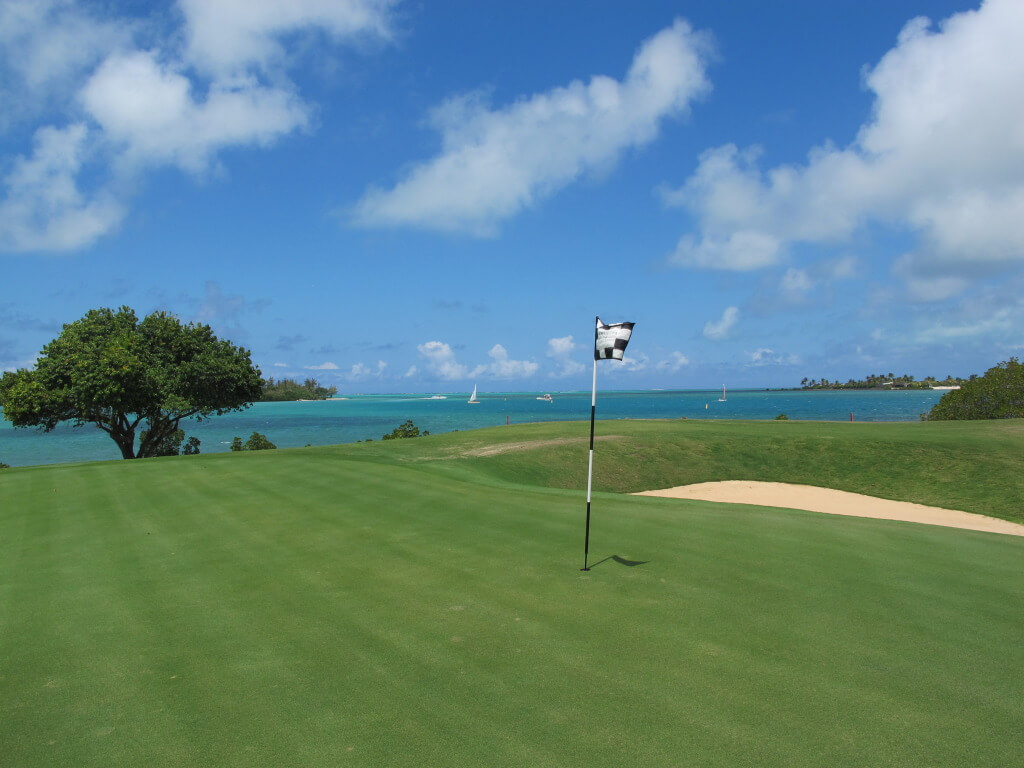 While we did not have a chance to go snorkeling (they offer 2 expeditions per day), we did get a chance to go Scuba Diving with Bruno, the dive master for the resort. Bruno was an excellent teacher and spent extra time helping guide me, as this was only my second Scuba diving experience and the others in our group were much more experienced.
I also recommend the Paddleboats in the Lagoon for anyone wanting to see more of the area around the resort.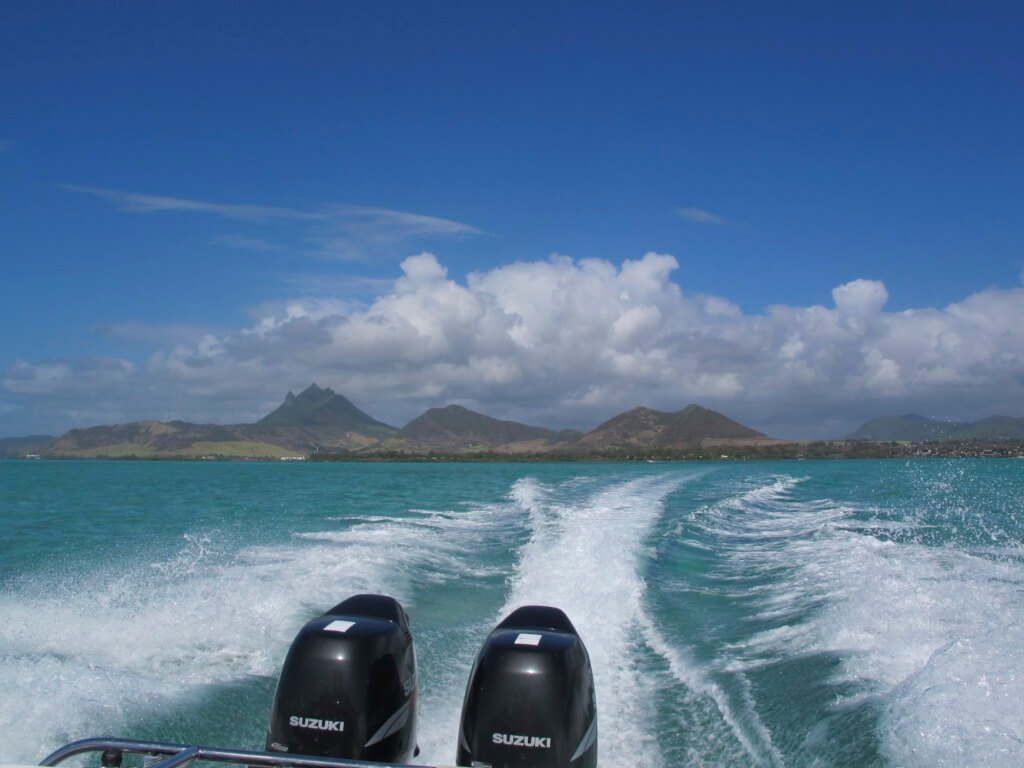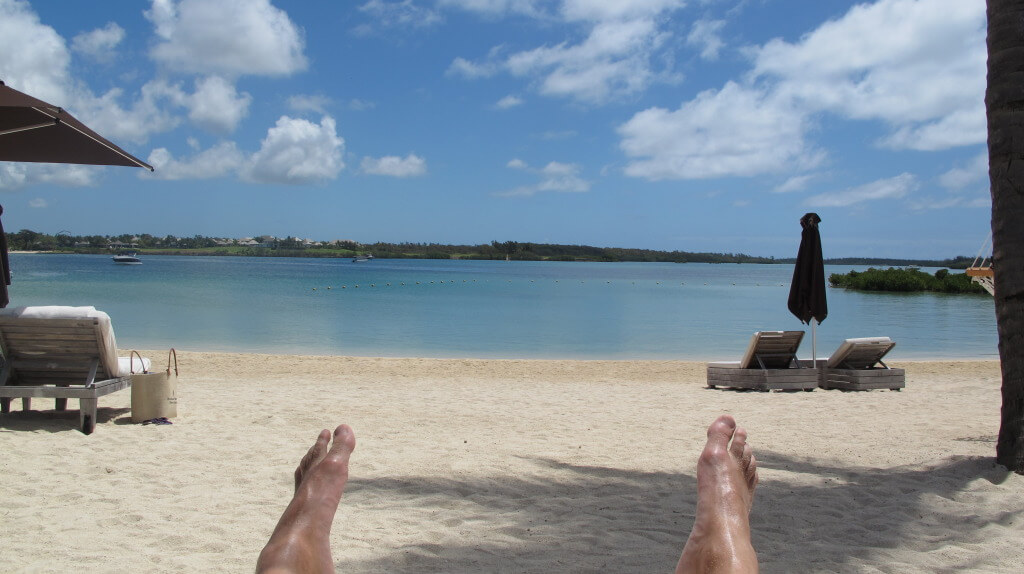 Four Seasons Mauritius Review – The Food
There are 3 sit down restaurants and the O Bar at the Four Seasons Mauritius. You have breakfast daily at Beau Champ, which is located on the mainland near the resort entrance. Breakfast is a combination of buffet and menu items where you can order hot items from the menu and get breads/fruits/meats/juices and much more from the buffet. Breads and pastries are hosted in the wine cellar for a cool effect.
During our 5 days on the island we tried most of the hot items and they were of good quality ingredients, with many seafood options. If I were to have a complaint about some of these items, it's that some dishes lacked flavor and could have used some more seasoning. I'm guessing that this low seasoning is a factor of geography or the preferences of other guests.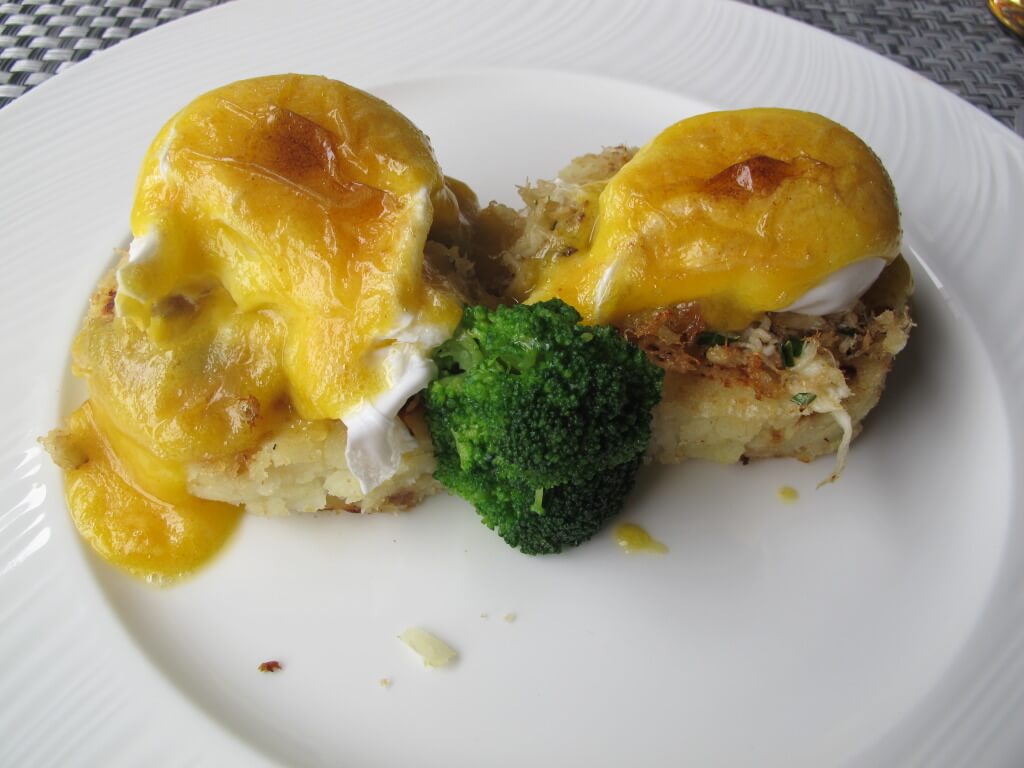 Most people will have their lunch at Bamboo restaurant overlooking the beach, which offers excellent snacks packed full of flavors of the world and healthy portions.
Dinner occurs in one of the three restaurants – Bamboo, Beau Champ or Aquapazza, the Italian restaurant on site. The days that we were there, only 2 of the 3 restaurants were open each night. We managed to try dinner at each restaurant during our stay, with the highlight definitely being the Indian themed night on Wednesday and a Tropical themed night on Friday. The Indian food was cooked to perfection and was among the best Indian food we have had anywhere. This shouldn't be a surprise, though, because the majority of the population of Mauritius is of Indian descent.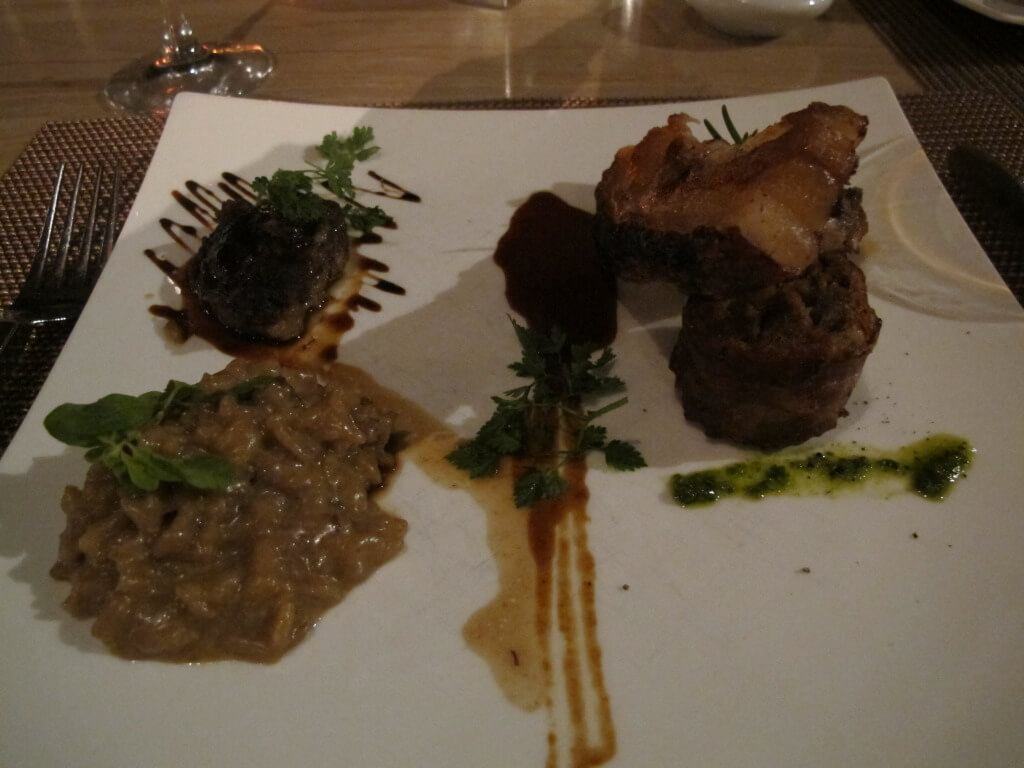 The overall dining experience at the Four Seasons Mauritius was top notch, even if there were a few dishes that lacked the flavors that we experience stateside.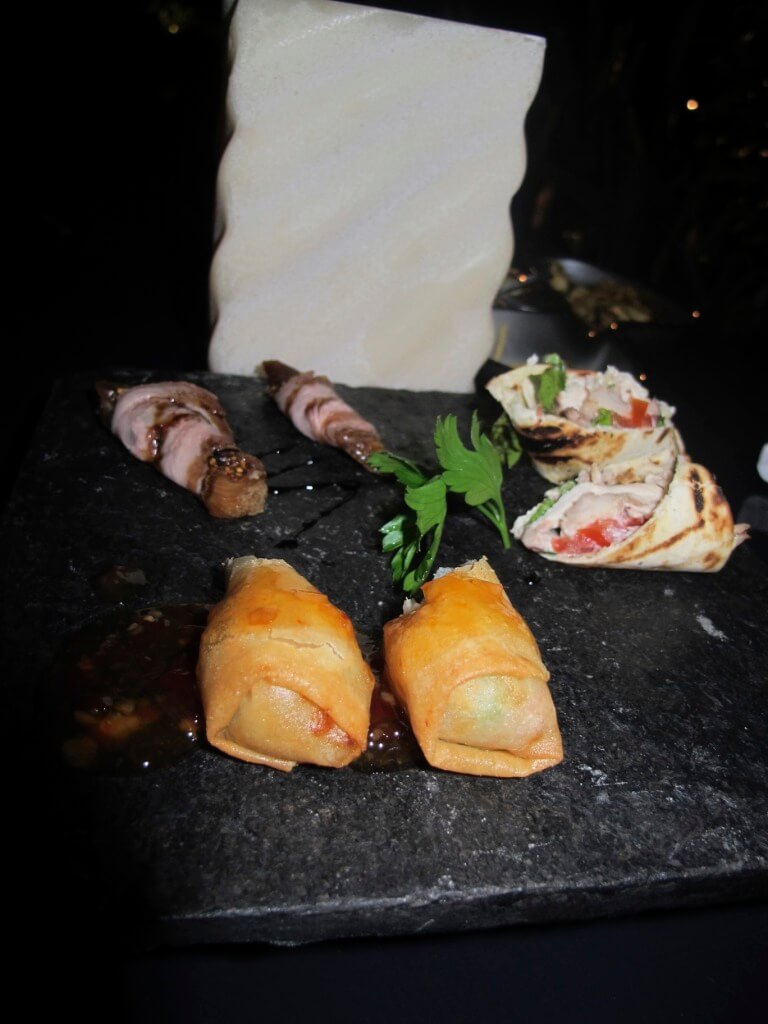 Four Seasons Mauritius Review – The People
During our stay I recall saying to my wife several times that this is the most diverse group of people I have seen in one place in a long time – and this was a very good thing. Diversity is a good thing when it comes to vacationing and there is a reason why we chose Mauritius for our honeymoon – we wanted to escape the United States as well as avoid the common areas couples go to honeymoon.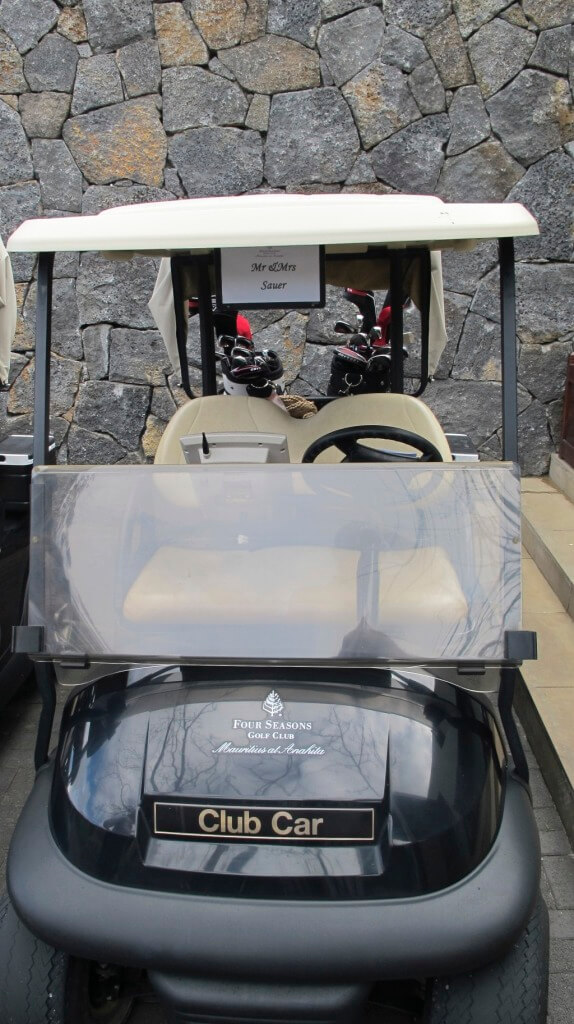 There is no doubt we were the only couple from the United States at the Four Seasons Mauritius, but we didn't have trouble meeting friendly people from nations around the world. We met couples from South Africa, Germany, Spain, Brazil, and the UK, as well as seeing couples from the Middle East, India, China, Japan. Many nationalities were represented well at the Four Seasons, many of the people were on their honeymoons as well. There was truly a great balance of people at the resort.
Four Seasons Mauritius Review – The Service
The level of service provided by the Four Seasons was unlike any other hotel I have visited. All employees must be instructed to stop their tasks and say hello to every guest, because even the gardeners said hi as we walked by. Employees on golf carts offered us rides to our final destination as we walked the path, maid and turndown service did an excellent job of making up the room each time we left and they even provided us with padded beach chairs and multiple towels for comfort when we sat at the beach. In fact, the beach staff took great care of us as we enjoyed the sun – bringing out water and drinks often without needing to ask.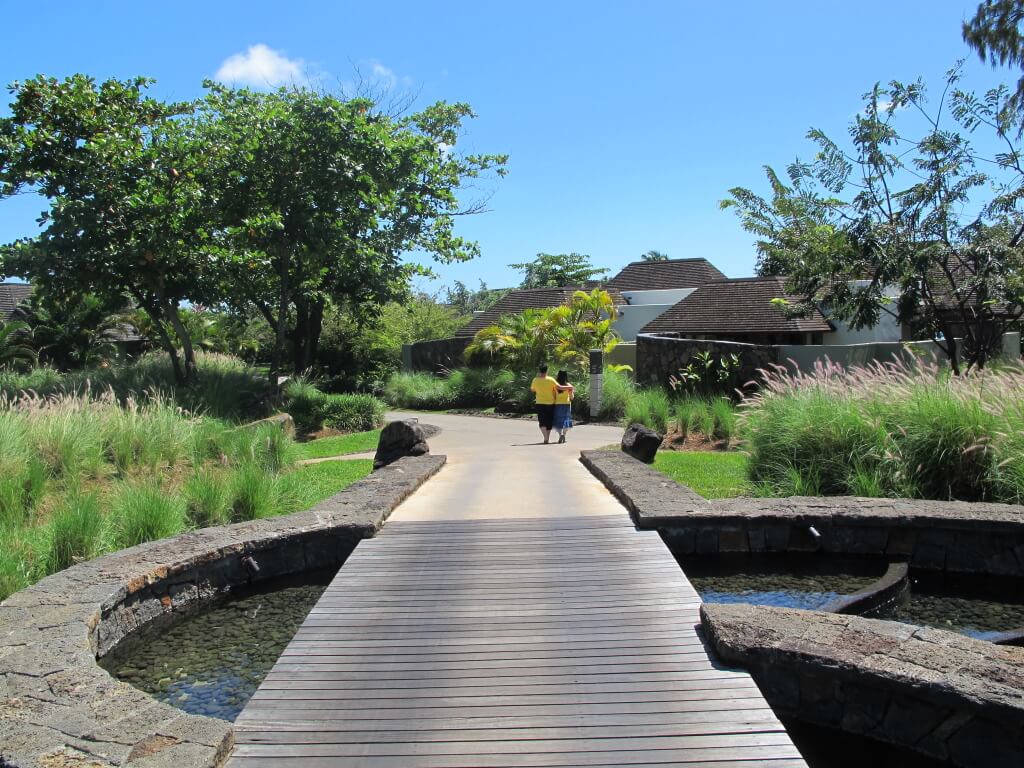 I know that the Four Seasons hotel chain prides themselves on providing an impeccable level of service, and they definitely delivered on this promise during our stay. The service level was extraordinary.
If I were to have one complaint here, it would be that some level of communication was difficult either due to a language or cultural barrier. Mauritius is primarily influenced by Europe and the official language is Creole, so English was a second language for almost all employees. There were some things that we didn't fully understand about our room rate and accommodations that could have been better explained (or understood). This had to do particularly with our half board accommodations and what exactly that entitled us to receive. There were charges for many items when we received our checks at dinner that were unclear… and they were later taken off when we settled our bill. Some more clarity here would have been very helpful.
As we left the resort, it was clear that they wanted to have us back as guests in the future. We were asked no more than 5 times by employees when we were coming back next. While we're not sure when it will happen next, hopefully it will be soon!
Four Seasons Mauritius Review – The Recommendation
If you ever find yourself in Mauritius, I couldn't recommend the Four Seasons Mauritius at Anahita more highly. It is truly at the pinnacle of resort experiences, the service is impeccable, the facilities are immaculate and the food is diverse and good. With an all villa property, rooms may be more expensive than other hotels on the island, but in our case it was well worth it.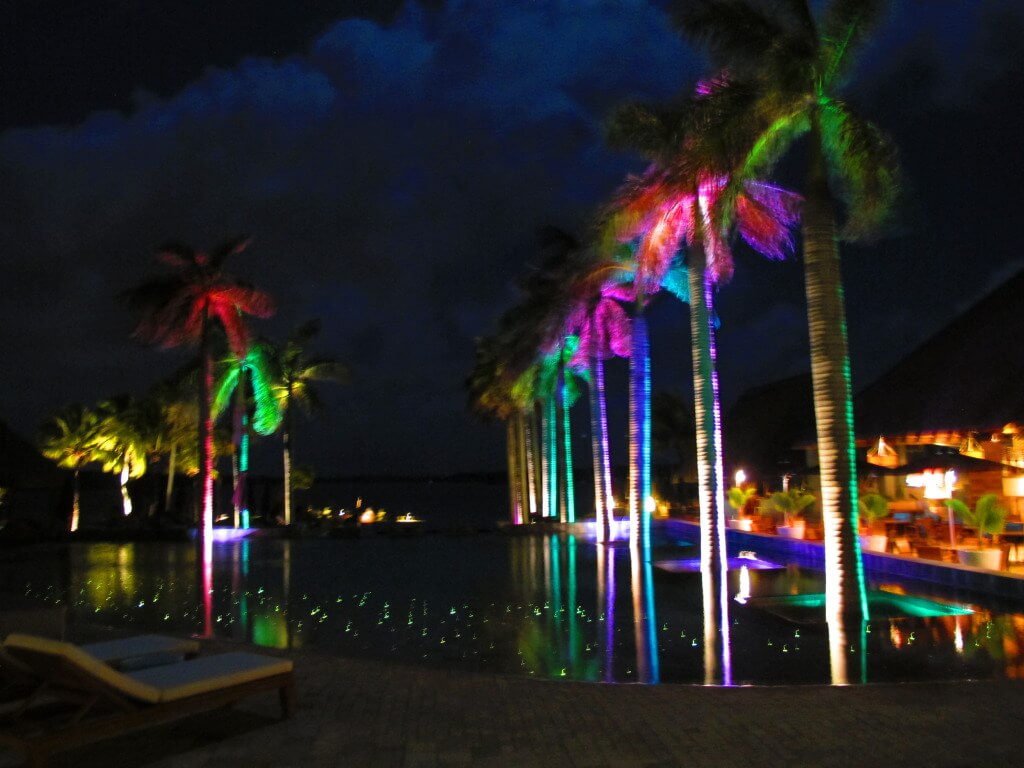 Overall rating: 5 stars out of 5