Hawaii has been in the news a lot lately for a very stupid proposal made by one of our state lawmakers, which seeks to levy heavy taxes on residents traveling to gambling destinations. But I'm here to tell you that, as a non-gambler, I think Hawaii Senate Bill 935 is idiotic.
There's no secret that gambling is exceedingly popular in Hawaii, even though it isn't legal here. And that's why so many residents make Las Vegas their vacation destination of choice – gambling, Trader Joe's, Ikea, and food. But, one Hawaii lawmaker claims that this love of gambling is causing a serious addiction issue in the islands – one that warrants the formation of an outrageous new tax to generate money for treatment for.
Hawaii Senate Bill 935 is Idiotic
Hawaii State Senator Stanley Chang introduced Hawaii Senate Bill 935 as a way to generate funds for gambling addiction research and treatment in Hawaii. Initially, the bill sought to ban advertisements by gambling establishments in Hawaii, along with the creation of a new tax. However, after a swift backlash from businesses and Las Vegas politicians, the advertising ban was removed. I mean, such a ban would've been unconstitutional anyway. But the incredibly stupid tax portion of the bill remains. Specifically, the bill originally sought to impose a 30% tax on all vacation packages to Vegas sold in Hawaii. Now, though, the amount of the tax has been removed and is open for further discussion.
I don't think I need to explain to you why Hawaii Senate Bill 935 is idiotic – clearly, I'm sure most of you can see at least partly why it would be. For one, the now rescinded portion restricting advertisement is, well, unconstitutional. The tax part is also questionable, as it targets a narrow subset of businesses. Further, even if the bill can become law without legal ramifications, it doesn't really solve anything. You don't have to buy a vacation package to go to Vegas, and many Hawaii residents don't, and the ratio will just continue to change more. The end result is that the bill will harm impacted businesses while generating little to no benefit for the state.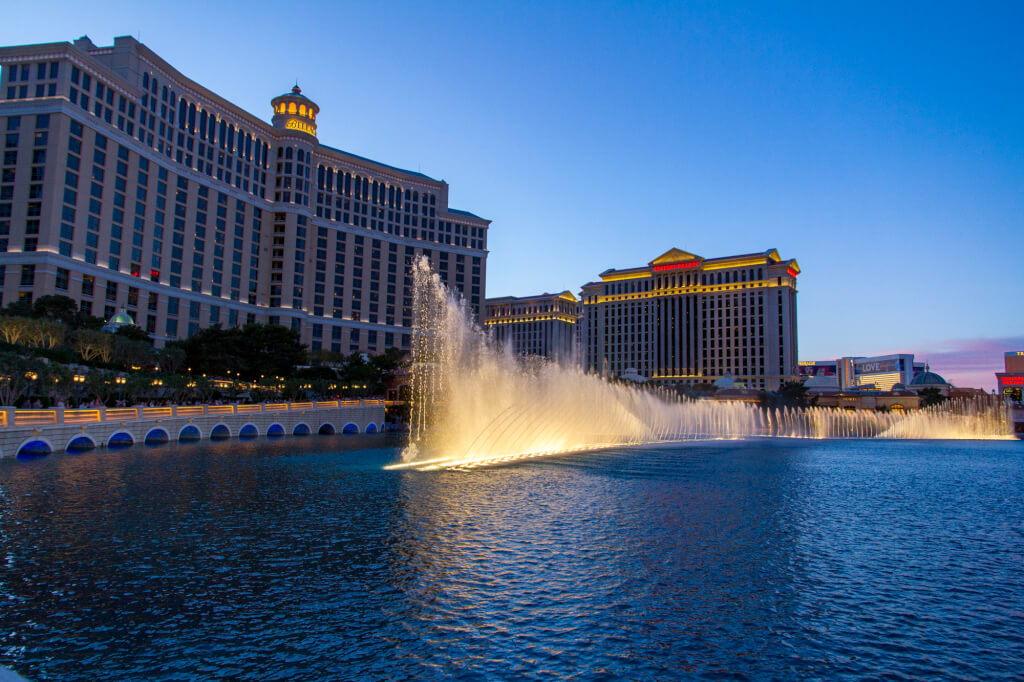 How Hawaii Senate Bill 935 Could Impact Vacation Packages
Vacations Hawaii, which is owned by Boyd Gaming, is incredibly popular among locals. If you look at their four-night/five-day Las Vegas package availability for 2023, a vast majority of the packages are sold out. And while I would never buy one of these, it's easy to see why so many do! These packages include:
roundtrip airfare
4-night accommodations at the Cal, Main Street Station, or Freemont
3 meals per day
baggage handling – they bring your bags to the hotel and drop them at the airport for you
airport transfers
So, how much does such a package cost? Looking at the 2023 prices, anywhere from $919 to $1,039. That means, as originally proposed, Hawaii Senate Bill 935 would send these prices soaring, coming in at $1,195 to $1,351. That's an almost $300 increase, which is probably still cheaper than going on your own, but may dissuade some from buying, especially those on fixed incomes.
Final Thoughts
I seriously question how any of our lawmakers think this bill will help or do anything. It may generate some monies, it may discourage some from going to Vegas, it could cause some to travel to Vegas on their own, and it might even cause casinos to get more creative. But, at the end of the day, people will find another way. This is especially true since actions that really could force changes or generate funds are beyond Hawaii's control or are wildly unconstitutional.
Honestly, instead of wasting time on this kind of fool's errand, our officials should be figuring out a way to more fairly tax absentee landowners, boost housing availability, reduce residents' tax burden, reduce our reliance on imported food, protect critically endangered species, improve our infrastructure, etc.
To see the full text of the bill, check it out here.