Following up on my post about inter-island flight pricing the other week, today I'm taking a look at Hawaii-West Coast pricing observations. And, the results weren't quite what I expected.
As a recap from the other week, I found that Hawaiian would adjust its pricing based on Southwest's schedule releases. And, generally, Southwest inter-island flights are cheaper than Hawaiian's. But things are different when we're crossing the Pacific to the U.S. West Coast.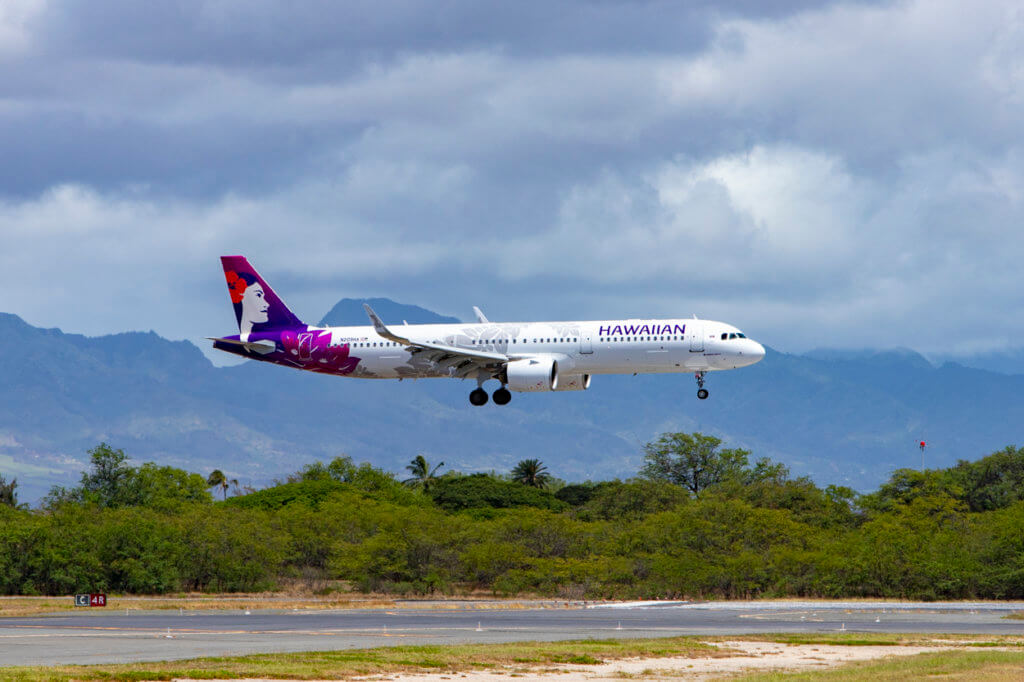 Hawaii-West Coast Pricing
So, I pulled roughly the same dates that I did for my inter-island post. So, here's what a mid-week price looks like from HNL-SJC on Hawaiian.
And this is what it looks like on Southwest.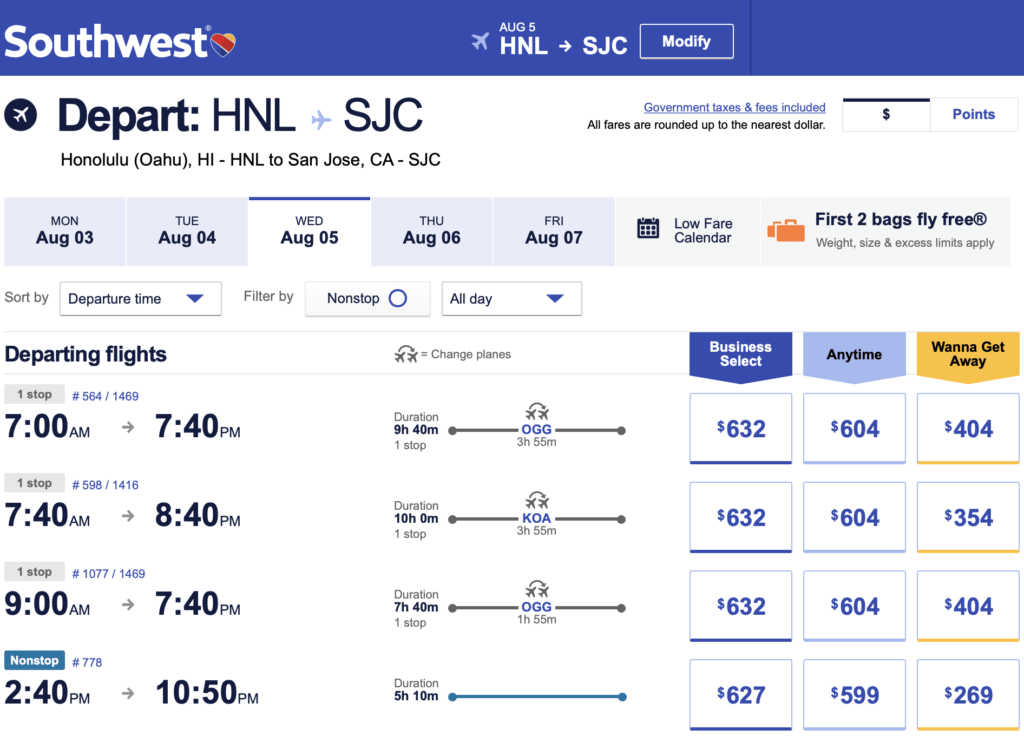 Hawaiian is much cheaper on connecting flights, though pricing is very similar on their direct flights. That said, remember that Southwest doesn't charge checked bag fees whereas Hawaiian charges $30. So, Hawaiian's Main Cabin Basic ends up being $259 with a bag and $289 in Main Cabin with a bag. So, Southwest is more expensive than Hawaiian's Basic fare but cheaper than their Main Cabin fare. Interesting. Oh, and for comparison's sake, here's what Alaska's prices look like.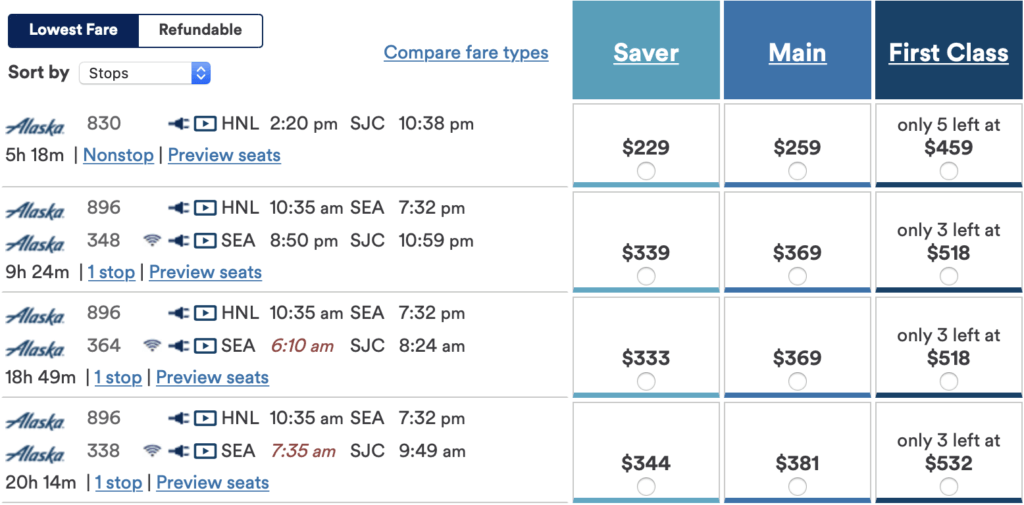 Ironically, Alaska's direct flight pricing is identical to Hawaiian's, while connecting flights are cheaper on Hawaiian. Alaska is still cheaper than Southwest for most of its frequencies too, though, even with the checked bag fee.
But, you know what's even more surprising? Looking at dates beyond Southwest's calendar on Hawaiian results in even cheaper flights! Basic drops to $199 ($229 with a bag) and main is $229 ($259 with a bag).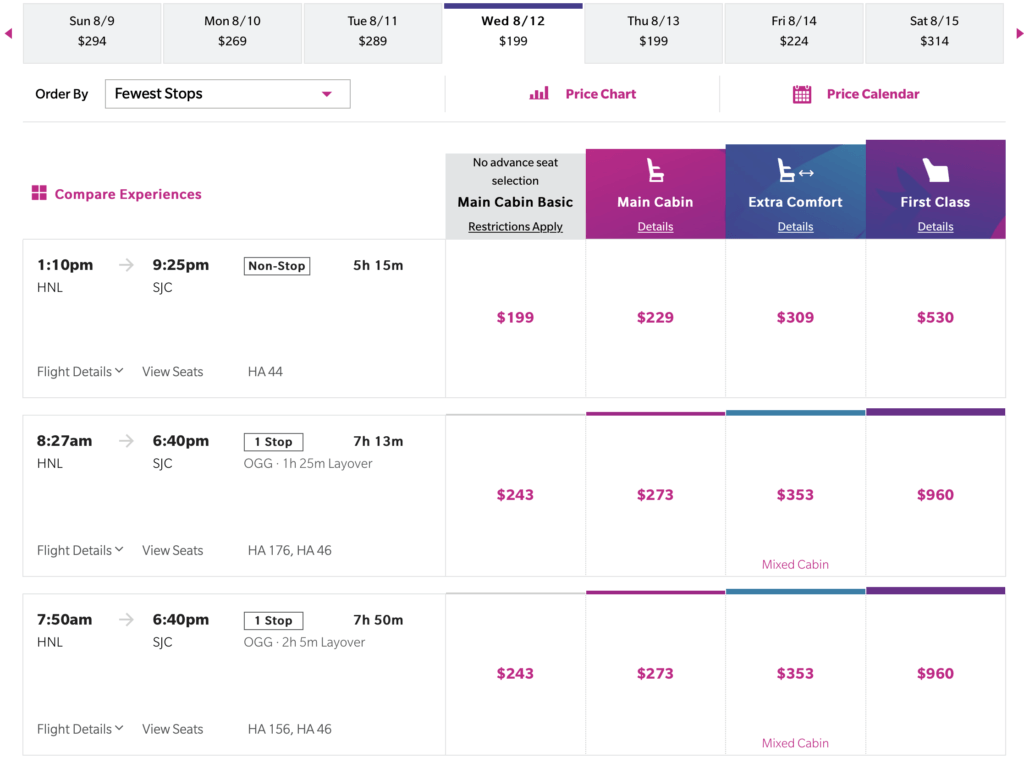 Looking at one more data point, let's take a look at HNL-OAK. Here, Hawaiian's sole direct flight is $249 for basic and $279 in Main. Add $30 for a checked bag – so $279 and $309, respectively.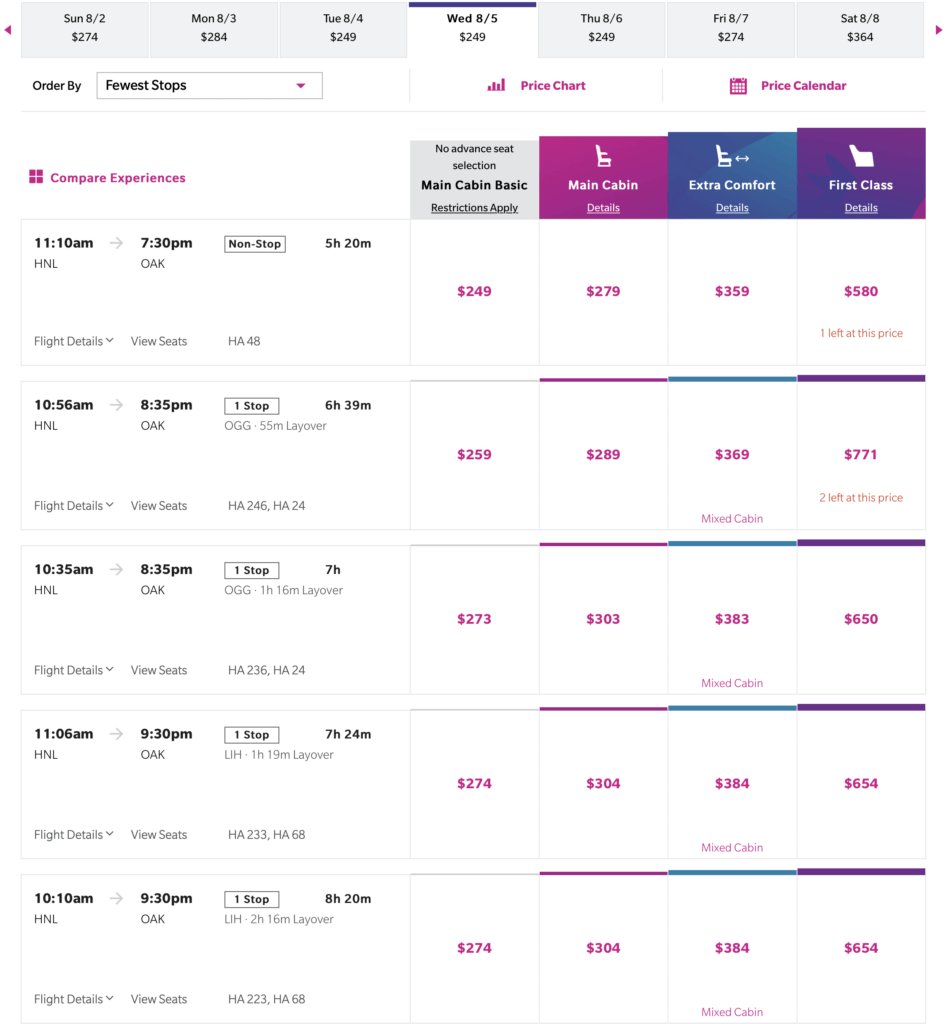 With Southwest, the cheapest non-stop fares are $269. So, clearly, Hawaiian is all-around cheaper unless you need two checked bags.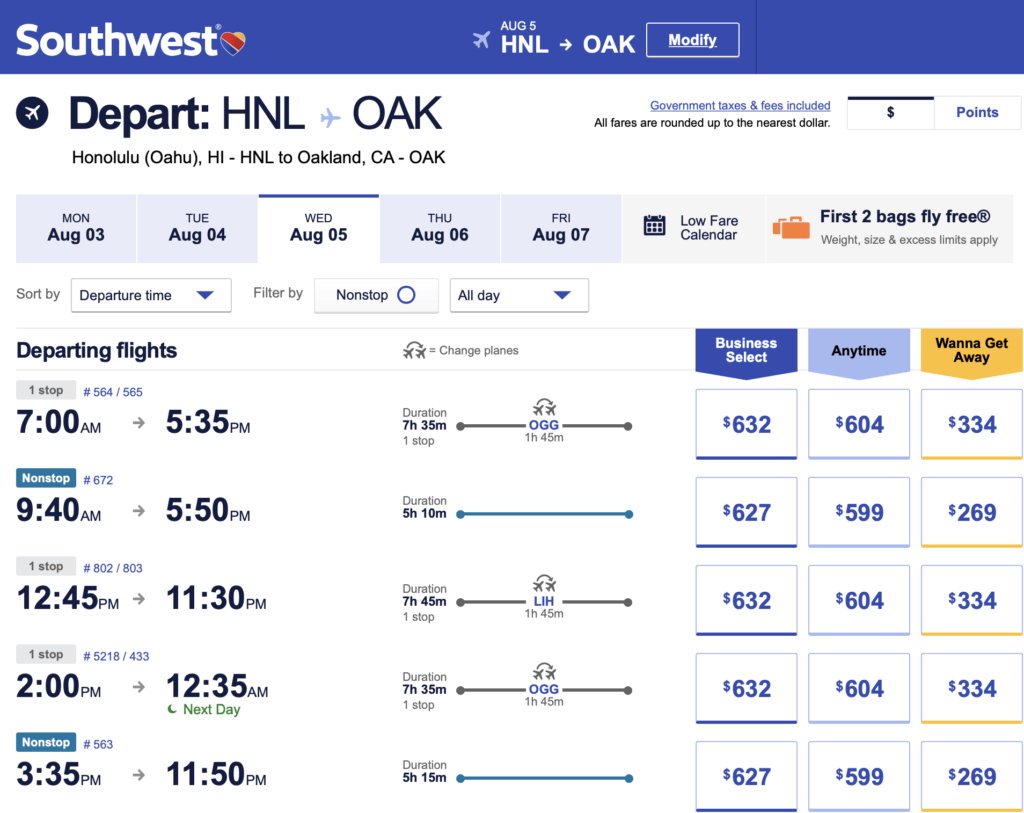 Final Thoughts
Frankly, the above pricing is a bit surprising. Yes, I know Southwest is rarely ever the cheapest within the Continental U.S. Especially in areas in which it is the dominant carrier. But, here in Hawaii, Southwest appears to be offering cheaper inter-island fares and making up for it by charging more on trans-Pacific flights. And, of course, Hawaiian appears to be doing the exact opposite. It just goes to show, you really should shop around when looking for flights.
Me? I'm still flying Alaska. Between Mrs. Island Miler and I, we have two companion certificates to burn every year. So, even if Alaska costs a little more, the average ticket price for both of us is still usually cheaper than our other options.