Last updated on January 16th, 2017 at 06:56 pm
Hawaiian Air is the dominant airline for intra-Hawaii travel.  Not only do they operate an all jet fleet, but they also have the most comprehensive inter-island service.  And just yesterday, Hawaiian Air announces new Kona service to better connect our islands.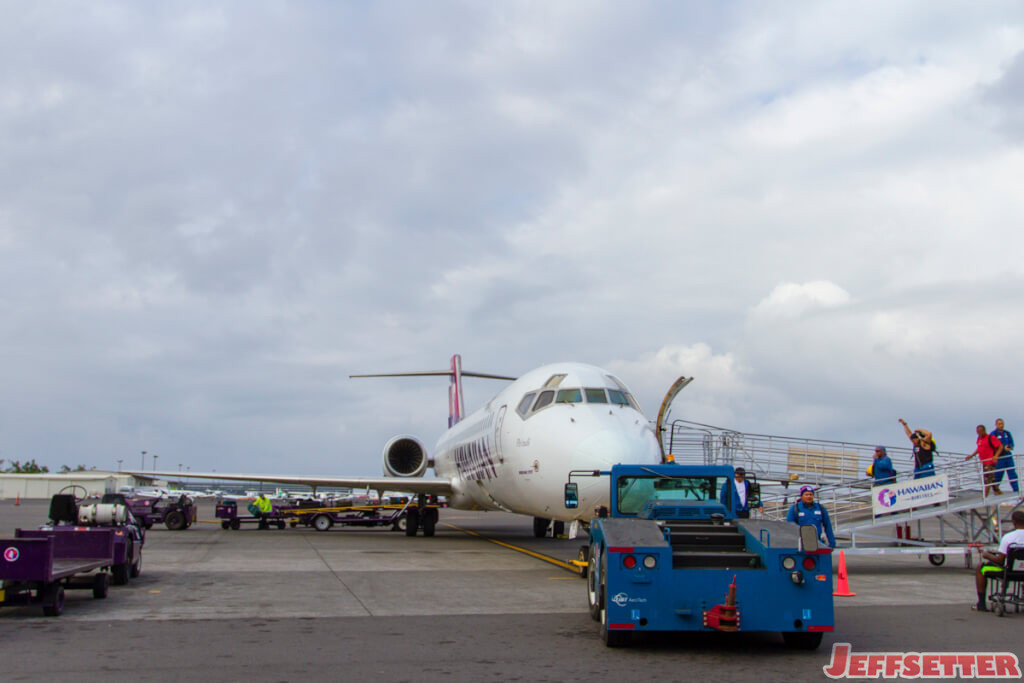 Beginning on March 12, Hawaiian will begin what will be the longest inter-island flight in the State of Hawaii.  The flight will provide service between the Big Island's newly renamed Elison Onizuka Kona International Airport and the Lihue International Airport on Kauai.  The once-daily service will be 60 miles longer than Hawaiian's current longest inter-island route between Honolulu and Hilo.
The new flight will be operated by a Boeing 717-200, and will depart from Kona at 9:38 a.m., arriving in Lihue at 10:36 a.m.  The return flight will then depart Lihue at 3:44 p.m., and arrive in Kona at 4:44 p.m.  Unsurprisingly, the one hour-ish flight time is also the longest flight time between the islands, too.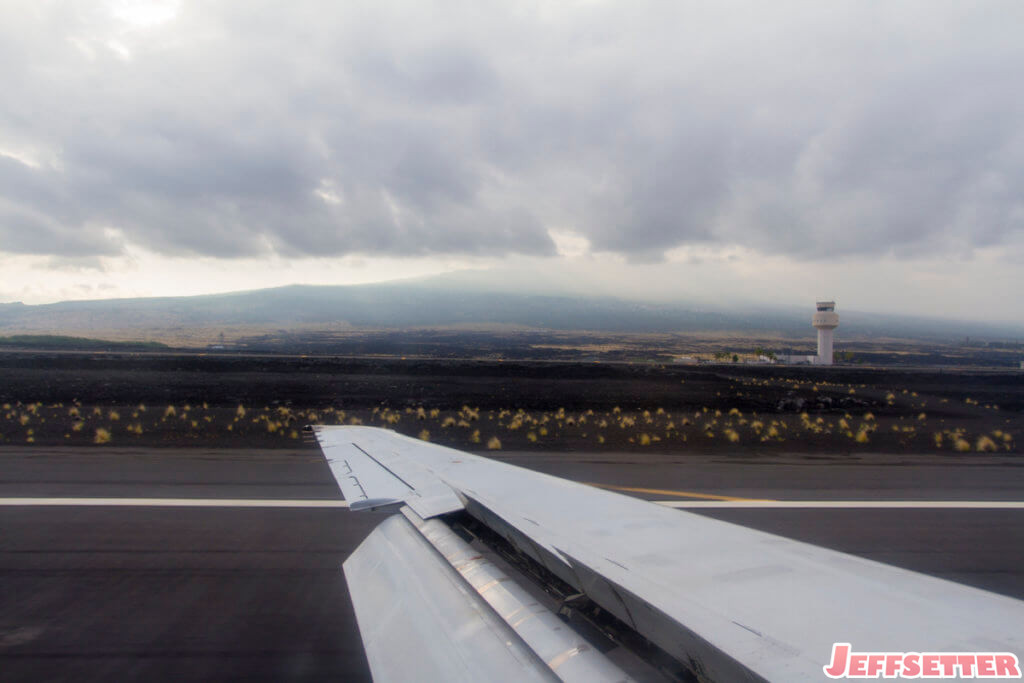 To me, this flight is interesting.  I wouldn't have thought there'd be much demand for flights between Kauai and the Big Island.  They are two of Hawaii's most rural counties, after all, with far fewer residents than Honolulu and Maui Counties.  But at the same time, it does make sense too.  Hawaiian has long been building a secondary hub at Maui's Kahului International Airport.  Fro their Maui base, they serve all of the Hawaiian Islands directly, including Molokai and Lanai, as well as some mainland destinations.
But, Hawaiian also recently restarted direct service between Kona and Tokyo's Haneda International Airport.  It could be that they're hoping more direct flights into Kona might help provide feed for the new Japan flight.  Beyond that, however, Island Air just commenced service with their new Q400, too.  Island Air expect to replace it's entire fleet of ATRs with the Q400 by year-end, and will begin expanding it's current routes then.
At any rate, the Hawaii inter-island travel is getting much more interesting.  It'll definitely make island hoping easier, especially for visitors trying to maximize their time.  Me?  I'm not a fan of Kona International… Last time I was there it was a hot, humid, miserable experience.  Hilo International is at least a fully-enclosed and air conditioned facility.