In a somewhat surprising move, Hawaiian Air selects its Dreamliner seat suppliers, and they're not the same as the seat suppliers for the A330 fleet. And that, in my opinion, is a good thing!
Now, I've never flown Hawaiian Air's A330 first class, so I don't have personal experience with the product. However, I've read enough reviews and heard back from enough friends to know that it's an, uh, interesting product. So I'm glad Hawaiian chose to equip their 787s with different seats. However, based on initial images, I'm still not all that impressed.
Hawaiian Air Dreamliner Business/First Seats
The supplier for Hawaiian's Business/First seats is a relatively new vendor, Adient Aerospace. Adient Aerospace is a joint venture between Adient (auto seat manufacturer) and Boeing, which began selling seats in October 2018. At the moment, they specialize in lie-flat business class seats designed specifically for the Boeing 787 family of aircraft. Known as the Ascent seating system, it is the company's first product. In the future, the plan to offer premium economy and economy class seats as well.
So what do we know about these seats? Not much, at the moment. According to the Airline Passenger Experience Association (APEX), Hawaiian is the launch customer for Ascent. The seats are also described as being modular. What this means is that the seat can be configured for maximum privacy or as a shared space like a double suite. Unfortunately, these are the only photos of the seats I could find online.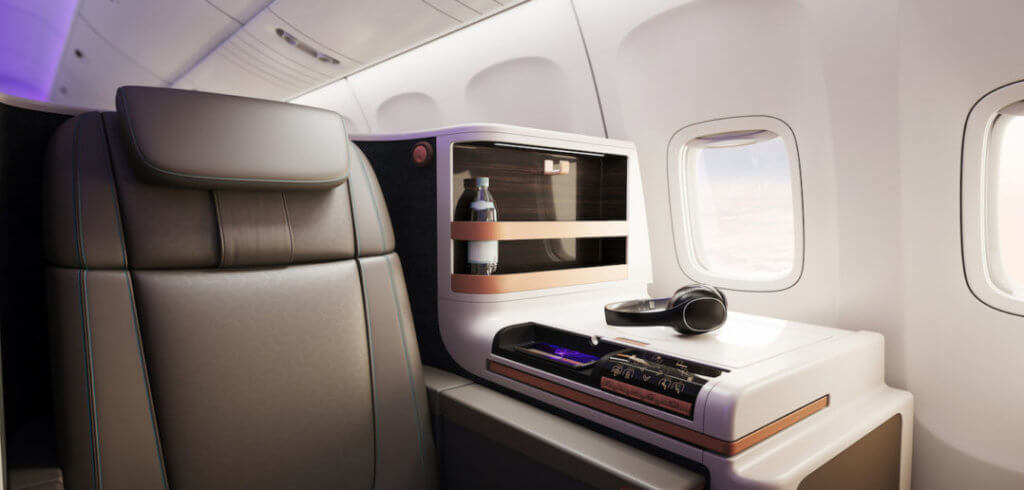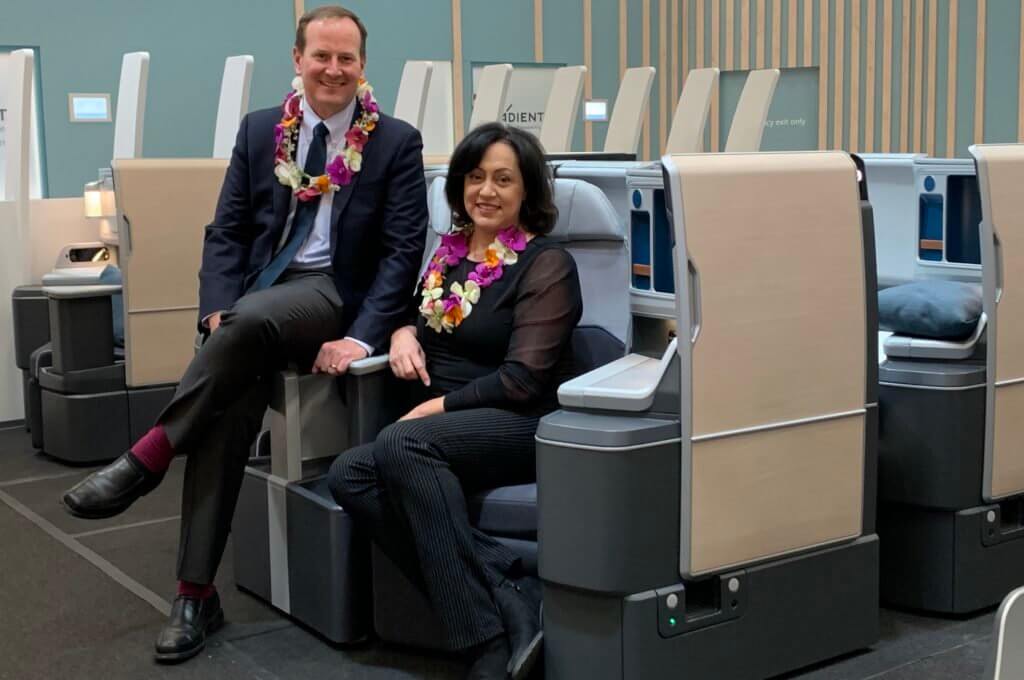 Is it just me or do the seats remind you of the Thompson Vantage XL? I mean, it looks like it has more privacy than the Vantage XL, but it doesn't seem significantly different. And look! It even has an option for doors!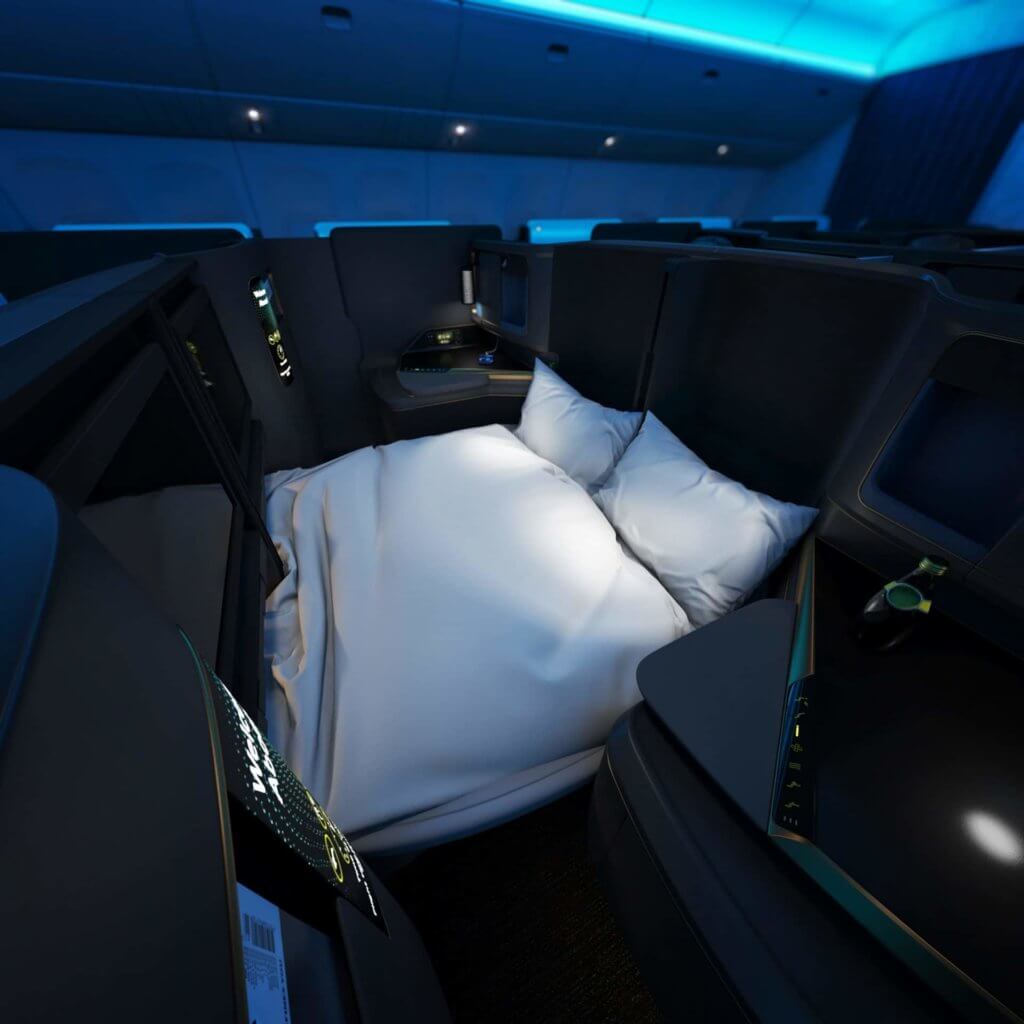 Hawaiian Air Dreamliner Economy Seats
For those of us that sit in the back, Hawaiian is again using different seats than those found on the A330. However, these aren't entirely new seats for the Airline. You'll find these Rockwell Collins Pinnacle seats on Hawaiian's A321neo's. Heck, you'll probably find this common seat product on many newer or refurbished aircraft at airlines like United and more.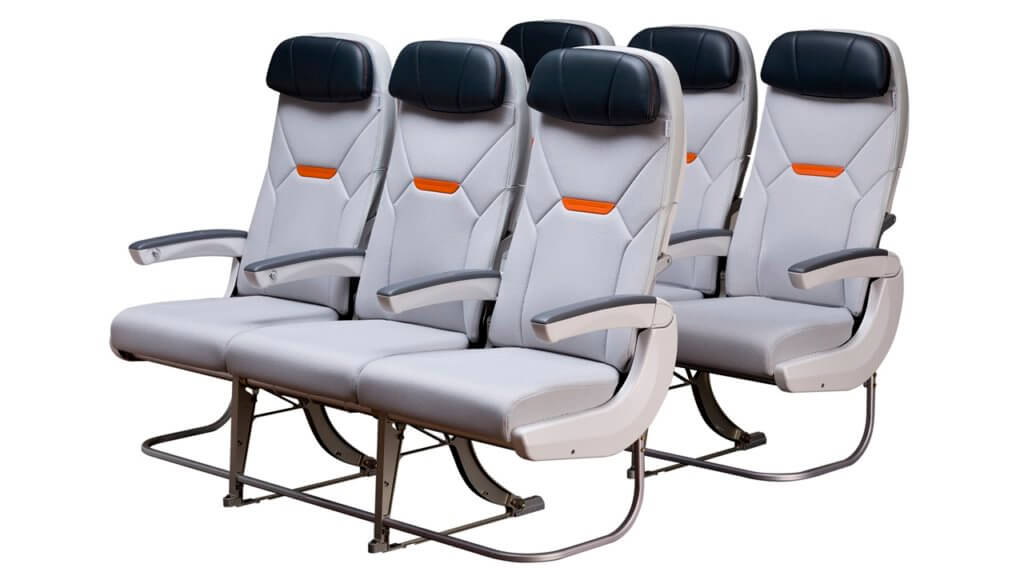 It's worth noting that on the A321neo, the Pinnacle seats don't have seatback IFE systems. So, I hope that this won't be the case on the 787. And, since I'm guessing Hawaiian will deploy the Dreamliner on its longest routes, I hope they retain the adjustable headrests and add in-seat power. Just saying.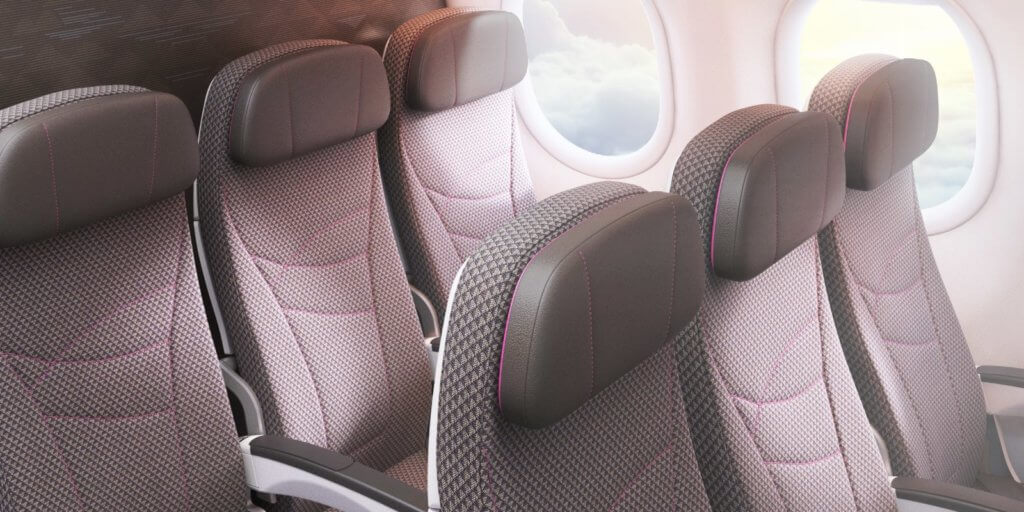 Hawaiian Air Selects Its Dreamliner Seat Suppliers, Final Thoughts
Again, I think it's great that Hawaiian is using a different supplier for it's Dreamliner seats. However, I would've liked to see them go for something better, such as a reverse-herringbone or the B/E Aerospace Super Diamond seat. But, oh well. Not like it matters for me personally, as I don't fly Business/First with Hawaiian (or anyone really). What do you guys think?
As a reminder, we'll begin to see the 787 flying for Hawaiian in 2021.