Last updated on February 24th, 2018 at 01:07 pm
The Airbus A320neo family is experiencing major issues at the moment.  So Hawaiian Airlines A321neo woes are unfortunate but aren't surprising, and are not unique to the Airline.
UPDATE:  Officials from Hawaiian Airlines have reached out to the Jeffsetter Team and confirmed that only one of their A321neo aircraft is affected by the directive.
Hawaiian Airlines just received its first A321neo at the end of 2017, but already they've had to withdraw at least one from service.  However, this issue isn't unique to Hawaiian.  A320neo family aircraft from around the world are affected and must be taken out of services.
The Issue
The issue with the A320neo family of aircraft is becoming critical.  Last Friday, the European Aviaion Safety Agency (EASA) issued an Emergency Airworthiness Directive for the type.  The directive affects three variants within the family, including the A320-271N, the A321-271N, and the A321-272N.  And what these aircraft have in common are their engines.  These variants are all equipped with the Pratt & Whitney PurePower PW1000G engine, including the following models: PW1127G-JM, PW1127GA-JM, PW1130G-JM, PW1133G-JM, and the PW133GA-JM.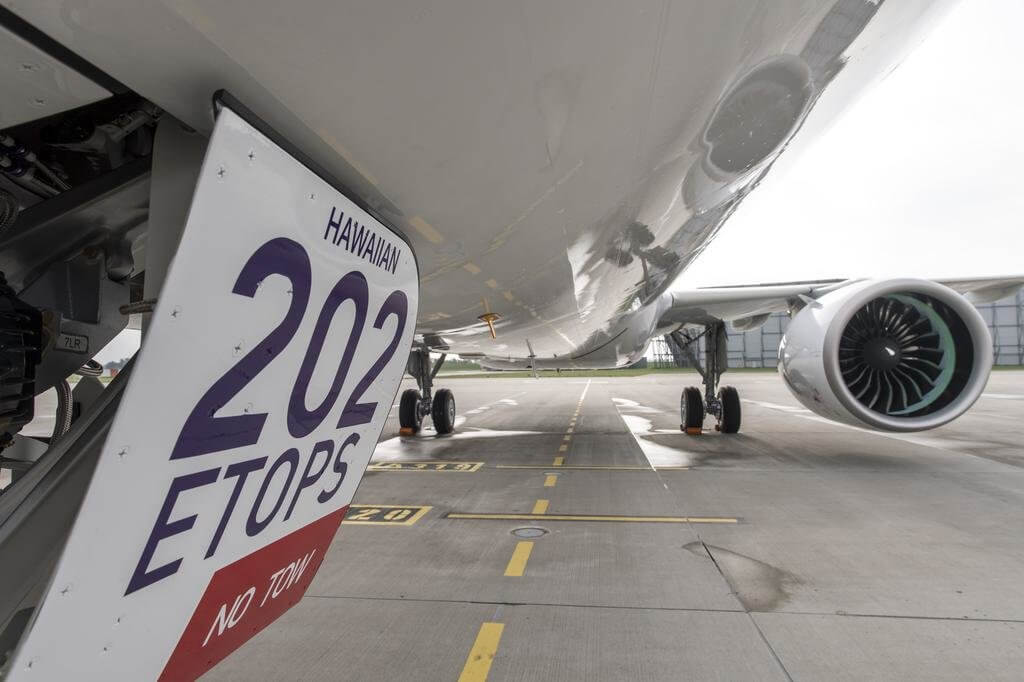 According to the EASA and Airbus, several occurrences of in-flight engine shutdown and rejected take-off have been reported on with some of the affected aircraft.  The cause of these incidences isn't yet known, though an investigation is underway.  At the moment, the EASA has issued the following restrictions:
Do not operate the aircraft with two of the affected engines installed within three flight cycles of the directive
Within one flight cycle of the directive, ETOPS operations not allowed
Copy of directive must be inserted into the ETOPS Configuration and Maintenance and Procedure
Hawaiian's A321neos
Unfortunately, one of Hawaiian's aircraft falls under this directive.  Though Hawaiian operates the A321-271N variant with PW1133G-JM engines, it appears that only N204HA's engine serial numbers fall within the directive's range.  And thus far, only this aircraft, the newest of the two, has been withdrawn from service.  Currently, the aircraft is sitting in Hawaiian's new hanger awaiting its new engines.  Filling in for N204HA is a much larger, but very dated Boeing 767-300, which is currently flying between Kahului and Portland.
Hawaiian Airlines A321neo Woes, Final Thoughts
It's a bummer that Hawaiian has had to remove such a new, and for them, groundbreaking aircraft from service already.  However, this issue sounds like a pretty serious one, especially for the missions Hawaiian deploys its A321neos on.  Interestingly, though, the A320neo family appears to be the only one affected for now.  The CSeries and the MRJ both haven't reported similar issues yet.  But, either way, Airbus, and Pratt & Whitney will need to figure out this issue soon.  The A321neo is critical to Hawaiian's strategy going forward, so it's important that these aircraft remain in service and that deliveries continue to occur on-time.