Hawaiian Airlines accepts first A321neo on Friday, October 27, in Hamburg, Germany.
Hawaii's premier airline is getting ready to embark on a massive expansion campaign.  And heading up this expansion will be Hawaiian Air's new fleet of Airbus A321neos.
First Delivery
On Friday, October 27, 2017, a contingent of employees from Hawaiian Airlines took delivery of the Airline's first A321neo at the Airbus Delivery Center in Hamburg, Germany.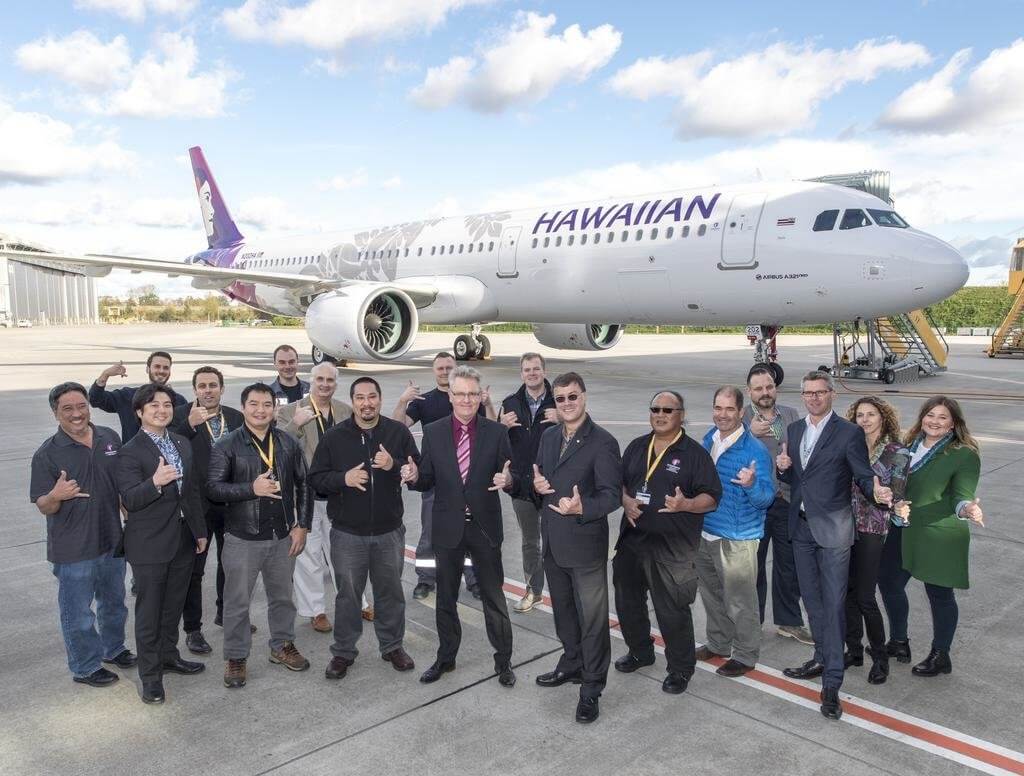 This is a big deal for Hawaiian, as it represents a significant change in their business strategy.  Finally, the Airline will be able to serve Mainland markets directly from the neighbor islands.  Of course, this is something most other airlines have already been doing for some time.  So this is more of a catchup change for Hawaiian.  But, the A321neos may also be used to open up secondary markets and Canadian routes from Honolulu.  The Honolulu Star-Advertiser also reports that Hawaiian CEO Mark Dunkerley mentioned during an earnings call that the A321neos would also free-up A330s for further international expansion.  And that international expansion will most likely occur in Asia.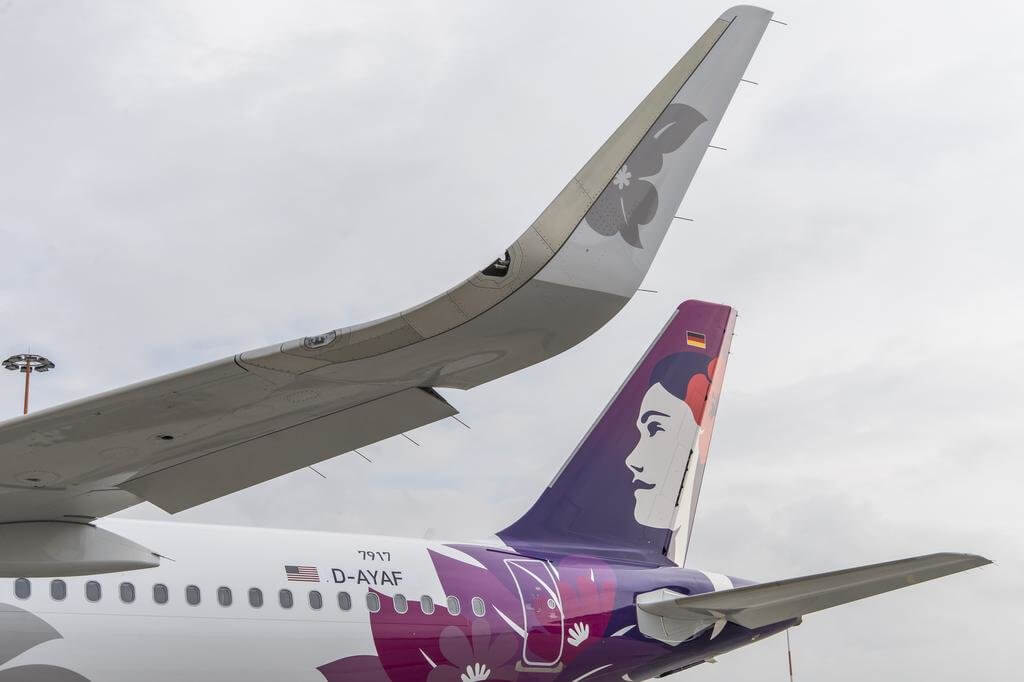 A321neo Fleet Plans
As previously reported, Hawaiian will equip its A321neos in a 3-class configuration.  This includes 16 first class seats, 45 extra comfort seats, and 128 economy class seats for a total of 189 seats.  Those economy class seats are of the standard slimline variety, while the first class seats look very similar to American's new international premium economy seats.  Hawaiian's current fleet of larger A330s, on the other hand, have around 278 seats, including lie-flat business class seats, extra comfort seats, and economy seats.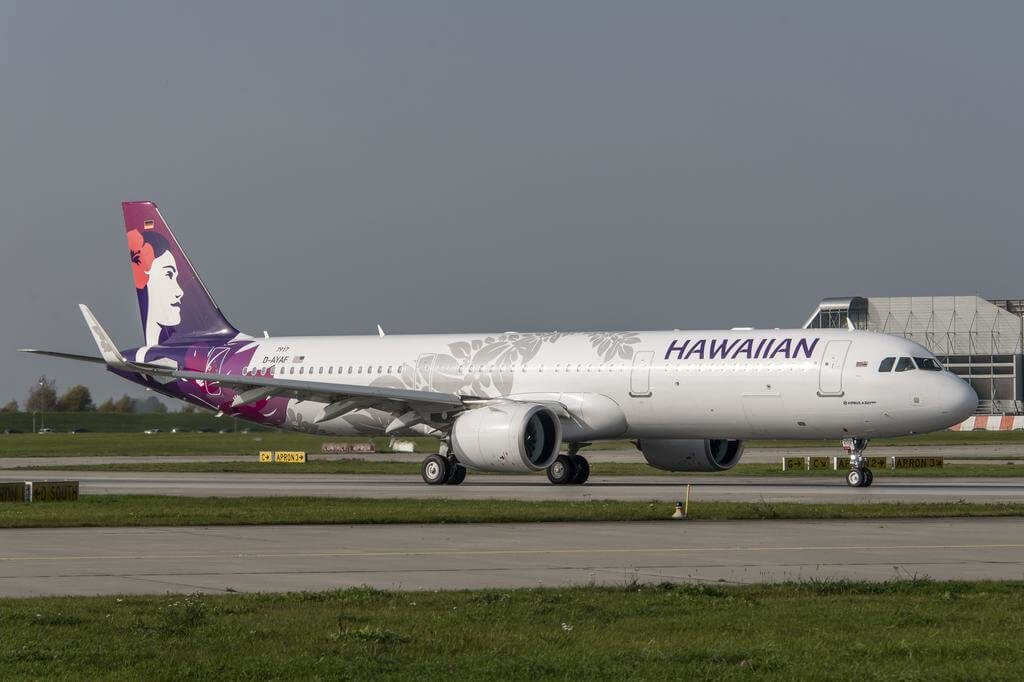 And, of course, the initial route for the A321neo will be between Kahului, Maui, and Portland Oregon.  Service on that route will commence on January 18, 2018.  The OGG-PDX route be followed by Oakland, California – Lihue, Kauai on April 11, 2018, and Los Angeles, California – Kona, Big Island in the summer.  Hawaiian will announces additional routes as A321neo deliveries continue through 20202.
Hawaiian Airlines Accepts First A321neo, Final Thoughts
I still think the A321neo looks a little funky, but it's an aircraft that fits Hawaiian's needs.  And it'll be interesting to see how the Airline plans to use the full fleet.  Plans to use the A321neos to replace A330s and 767s on West Coast routes are of particular interest to me.  Especially since Hawaiians flights to most of its West Coast destinations are often at or near capacity.  So hopefully this means that routes like HNL-SEA could see twice daily service instead of a single daily flight.
As of Saturday, October 28, 2017, Hawaiian's first A321neo was at New York JFK on its way to Hawaii.  If you want to see what's up with Hawaiian's newest aircraft, its registration number is N202HA.
Oh, and Hawaiian also took delivery of Hoku Mau (N361HA), its 24th A330 about two weeks ago.  This is the airline's first A330 featuring its new livery.