Since I am catching up on Hawaii posts, here is a "review" of the Hawaiian Airlines Plumeria International Business Class Lounge at the Honolulu International Airport (HNL).
Mr. J might be slightly annoyed when he reads this, and will probably update it. I can hear him now.
Mrs. J you have to take this seriously. Some people like to read about lounges, and see what they look like. These posts are not just for your friends reading this blog.
Jokes on you Mr. J.
None of my friends read this blog. I am purely entertaining myself.
Why will he be annoyed?
I have no recollection of being in this lounge. (Although, I remembered why towards the end of writing this post. Don't fear, I tell you why.)
I hate lounges. (I originally went on a rant about the Delta MSP lounge, but I deleted to spear the your eyes the screen time.)
The Lounge
In contrast to the Delta MSP lounge, Hawaiian Airlines Plumeria International Business Class Lounge is remarkably pristine with sufficient seating.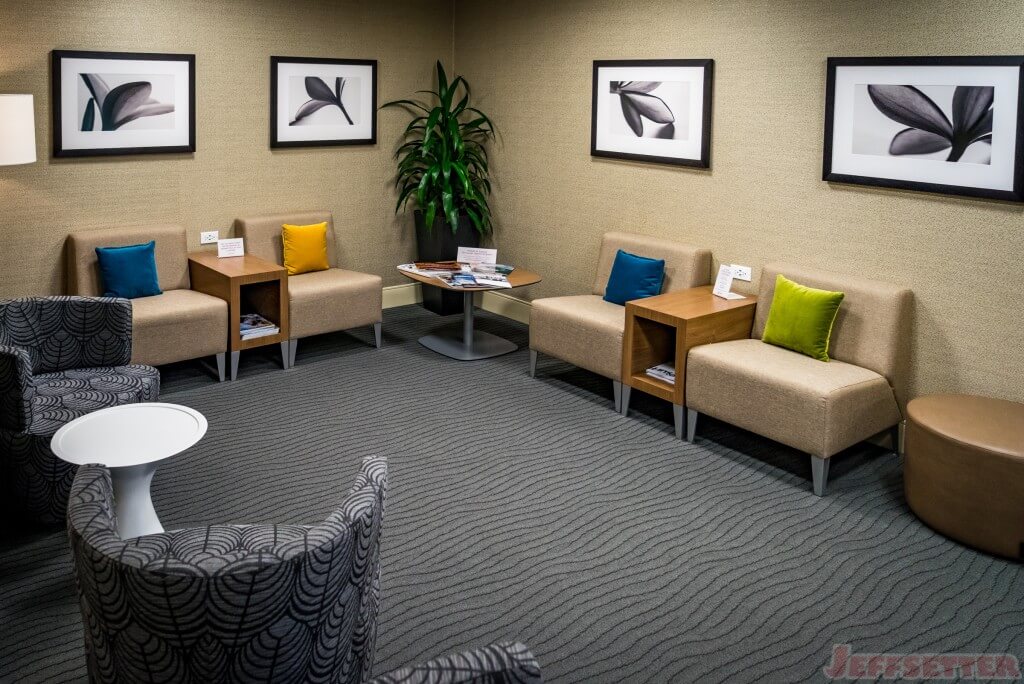 Mr. J just informed me that Hawaiian Airlines Plumeria International Business Class Lounge had just opened the month we were there. Apparently, this is relevant to my cleanliness comment.
The Refreshments
The lounge includes a nice refreshment bar with a decent amount of choices, again, pristine.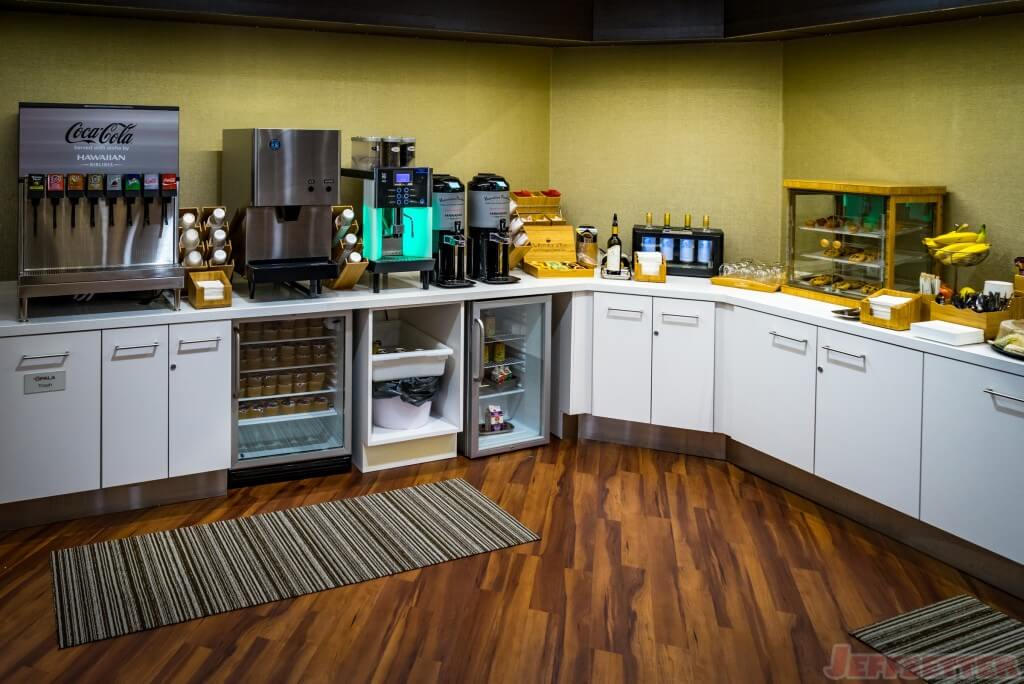 However, this lounge has no color coded 2 foot cylinders of gummy bears like in the Lufthansa First Class Lounge in Frankfurt.
I just looked for a review of the Frankfurt Lounge to link . I guess we didn't do one, oops. Well, here is a photo of the gummy bears in all their glory.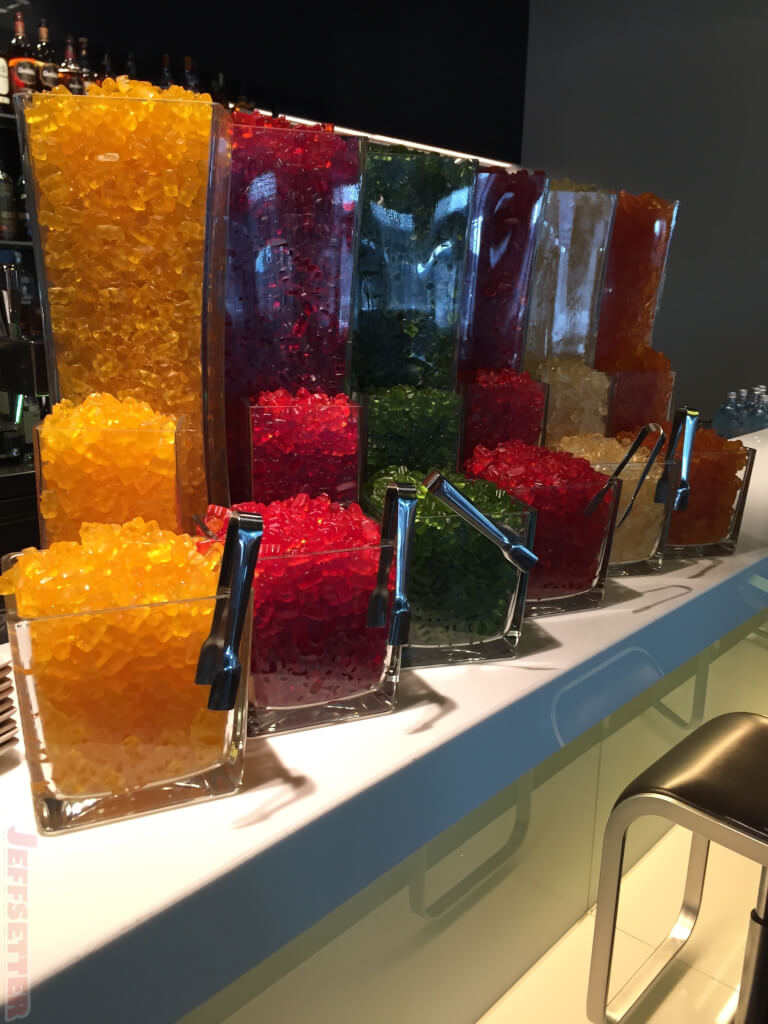 I wonder how many gummy bears Lufthansa has to throw away daily.
Anyway, back to the food actually available in the Hawaiian Airlines Plumeria International Business Class Lounge.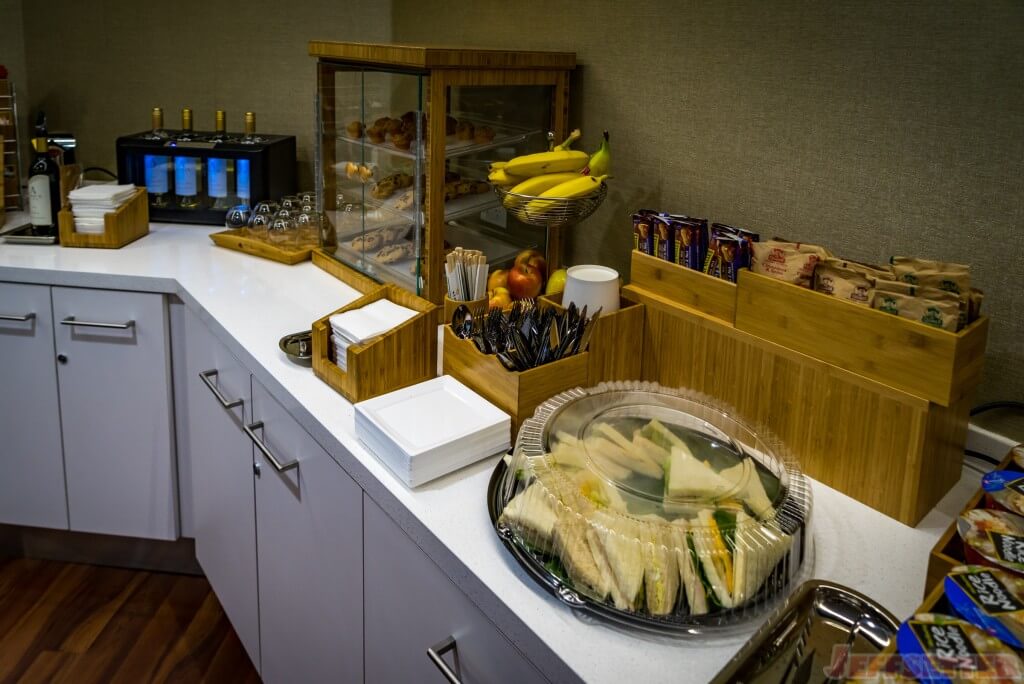 The beer is from the Maui Brewing Company, always nice to see support for local businesses.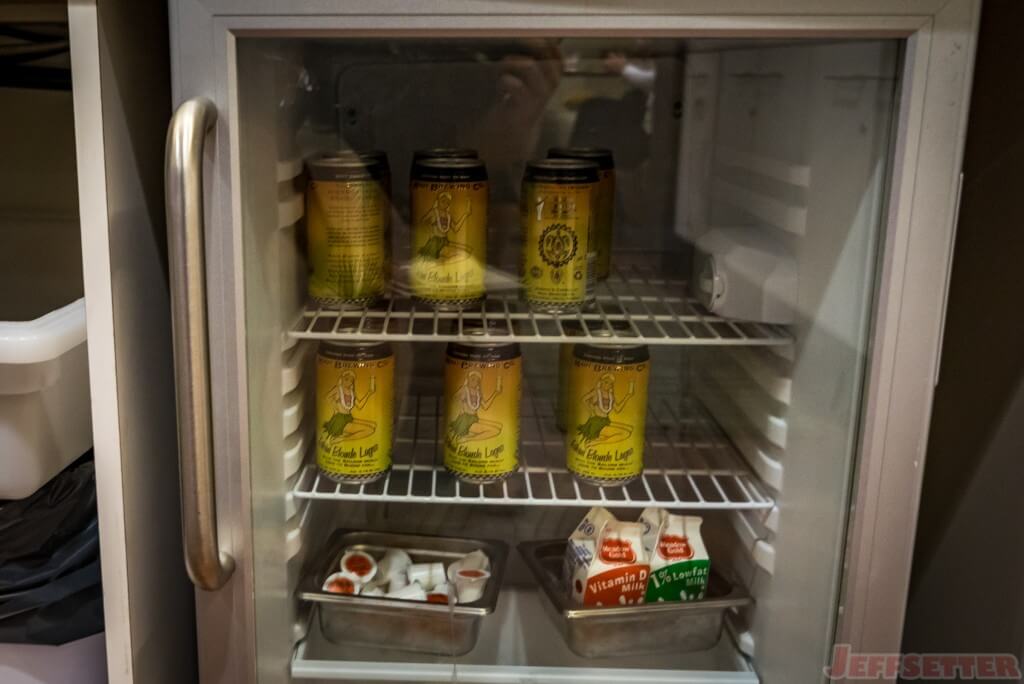 Wine and tea.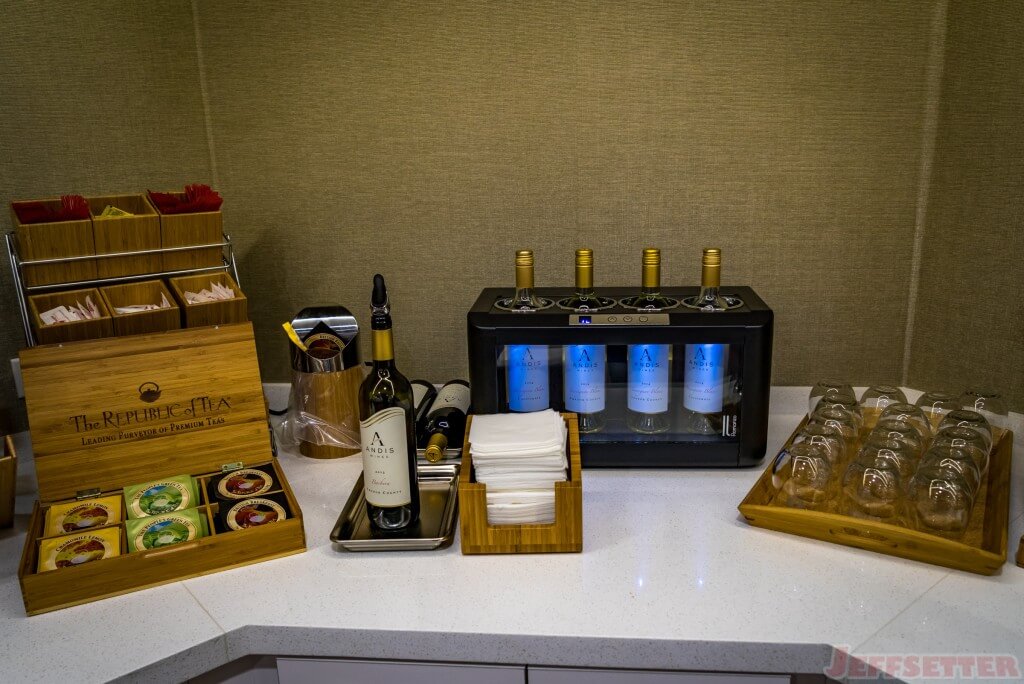 Here we have some white balls on a banana leaf. I guess you can eat them, or maybe juggle them.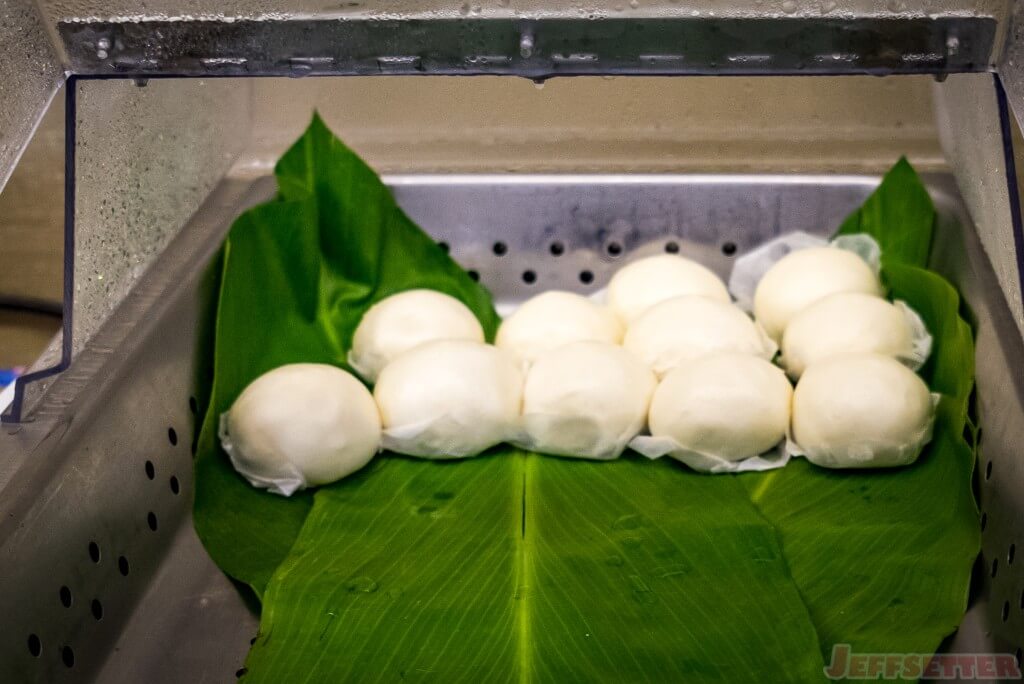 It is a nice lounge that serves its purpose.
Why don't I remember this lounge?
I had to go for my global entry card interview.
You see, I spent my time at HNL finding the super-secret office located outside of baggage claim in a dark ally behind a dumpster through an area I was pretty sure I was not suppose to be for fear of being detained by TSA.
Obviously, I was late to the secret office, and missed my appointment (my third missed global entry appointment). I am sure all you hardcore travelers are wondering why Mr. J puts up with me.
"The man" allowed me to interview even though I was late. In the interview, they asked why I was getting global entry. I responded,
My husband told me I had to, or I couldn't fly with him anymore.
I was being honest.
Finally an hour or so later, I showed up at the Hawaiian Airlines Plumeria International Business Class Lounge covered in sweat.
Mr. J asked what I was doing for so long, since his interview took like 5 minutes.
I showed him I was now the proud owner of a global entry card. Then, I ate a white ball (see picture above), and we left for our flight.
Total time in lounge: 10 minutes.
While writing this post, Mr. J kindly and calmly corrected me (as he could see I was agitated by the memory),
you could not have received the actual card the same day.
So let me clarify… By "global entry card," I was waving the papers they gave me in his face and saying something like:
I was in an ally behind the airport in a hidden room with no air conditioning getting the stupid card that you wanted me to have so I can stand in a different line when reentering the US.

I AM perfectly calm.

Is that white ball good? I am going to get one.
And, that is why I have no real recollection of this nice lounge.
Hopefully you already have your global entry card, and can enjoy the lounge more than me.