Last updated on September 28th, 2017 at 10:31 am
Hawaiian Airlines and Japan Airlines announced the formation of a new partnership.  And with it, increased flexibility for travel between Hawaii, the U.S. Mainland, and Japan.
Hawaiian and Japan Airlines Partner Up
Hawaiian Airlines, the largest airline based in the State of Hawaii has long had a history of forming partnerships with other airlines.  It's a strategy that allows Hawaiian to avoid the constraints of being an alliance member and allows them to partner with a variety of carriers.  That's why when you look at Hawaiian's partner page today, you'll see airlines from SkyTeam and Star Alliance.  And now Hawaiian will add a Oneworld partner to its list: Japan Airlines.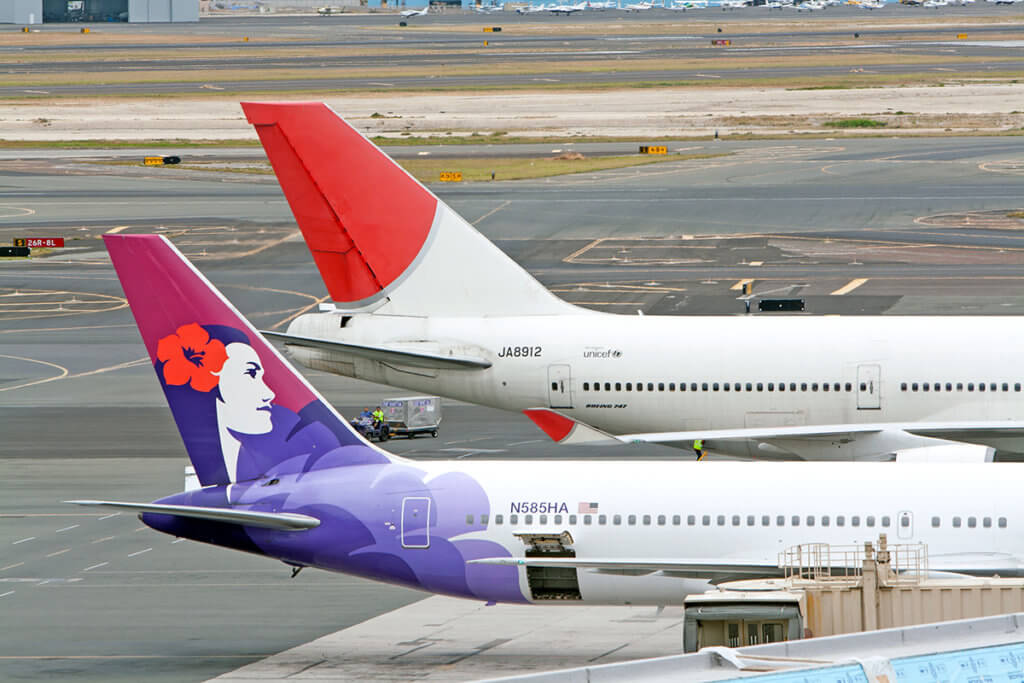 This new partnership deal is a game changer for Hawaiian.  Rather than having a simple codesharing agreement and loyalty reciprocity, Hawaiian and Japan are forming a more comprehensive partnership.  The agreement goes into effect on March 25, 2018, pending regulatory approval.  And in the near-term, the Airlines' plan to offer:
JAL customers access to Hawaiian's inter-island and Hawaii-Japan route network
Acess to JAL's domestic network for Hawaiian's customers
Hawaiian's Japan-Hawaii flights in JAL's JALPAK package tour operations
Loyalty program reciprocity
Access to both Airlines' lounges
Further down the line, both airlines say they intend to establish a joint venture, much like those we see with American and British Airways, among others.  The Airlines claim this will give travelers more flexibility for travel to and from Japan and throughout Asia.
Competitive Environment
Japan is one of Hawaii's biggest source of visitors.  And routes between Hawaii and Japan, as well as the airlines serving them are quite numerous: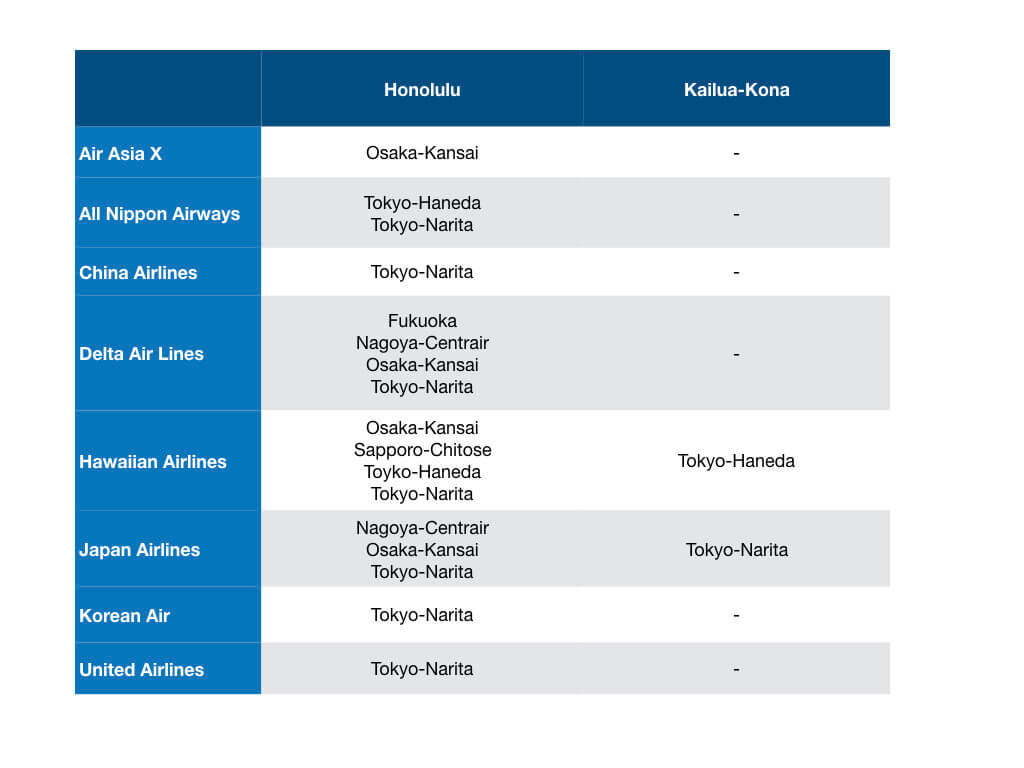 That's eight airlines serving eight different routes between Hawaii and Japan.  And while that seems like a lot, it's only going to get more crowded shortly.
Changing Dynamics
ANA is preparing to launch A380 service to Hawaii using aircraft it acquired as part of its acquisition of Japanese LCC Skymark.  And on top of that, Air Asia X recently began service between Honolulu and Osaka with bargain basement pricing, while Scoot is said to be entering the market soon too.  That's A LOT of lift between Hawaii and Japan.
And things in the domestic market aren't looking much better.  Hawaiian's main West Coast market is getting tighter too.  Rumor has it that Southwest will begin service to Hawaii from the West Coast soon.  In the meantime, Delta is set to begin seasonal service between Honolulu and Las Vegas this year.  And at the end of 2017, Hawaiian will lose partner Virgin America as it works towards integrating with Alaska.
All the while, Hawaiian is continuing to grow its presence.  As previously reported, the airline will be receiving the first of its A321neo aircraft at the end of this year.  Initial routes for the new type will include Maui-Portland, Oregon; Kauai-Oakland, California; Kona-Los Angeles, California.  And, in 2019, Hawaiian expects to begin taking deliveries on its six A330-800neo's.  These aircraft will be used to further grow Hawaiian's reach and will not be replacing existing A330-200's.  So I'd imagine the increasing competition along the Airline's core Japan and U.S. West Coast routes are making executives nervous.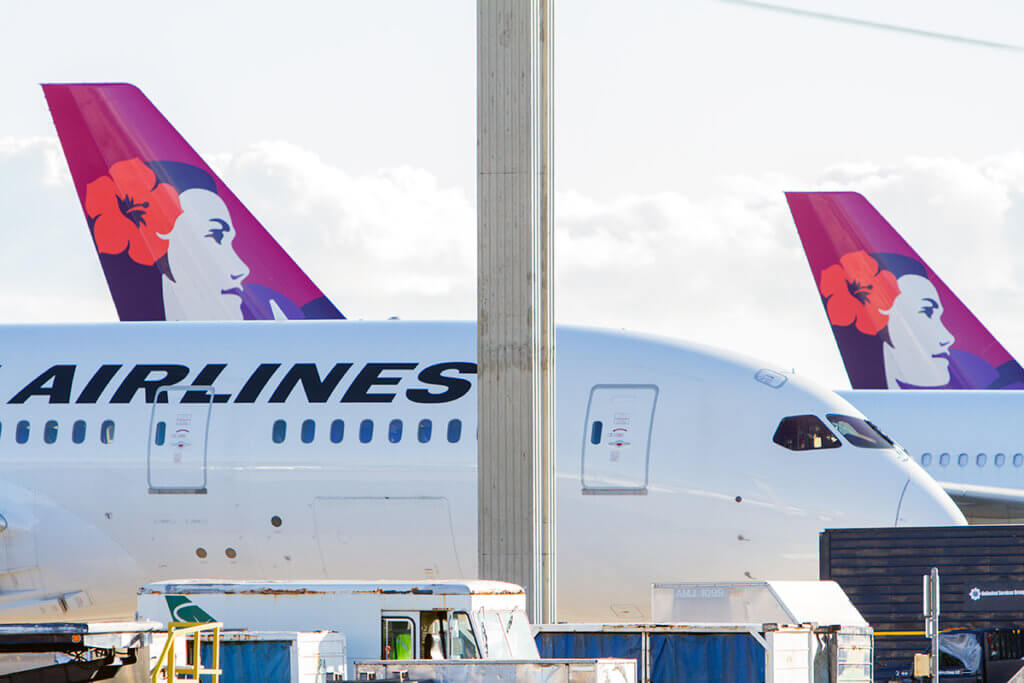 Hawaiian and Japan Airlines Partner Up Final Thoughts
Normally when you hear about airline joint ventures, it's a mixed blessing.  On the one hand, travelers will be able to enjoy codesharing, loyalty program reciprocity, etc.  But on the other hand, this also represents a reduction in the competitive environment, which may mean higher fares.  Especially since joint venture partners may coordinate pricing and routes, share costs, etc.  But in this case, this team-up may be more about survival.
With eight (soon to be nine) airlines flying between Hawaii and Japan, there's a lot of competition already.  And the situation for flights to the U.S. West Coast isn't much different either.  But by partnering together, Hawaiian and JAL can help strengthen one another by providing each other feed and reducing route overlap.  And even if they don't eliminate redundant services, we could still see creative offerings from the two, like complimentary stopovers in Hawaii for travel between the U.S. Mainland and Japan.  Or even more competitive pricing for less convenient routing such as NRT-HNL-JFK instead of taking a direct flight.
What ultimately happens though, is anyone's guess at this point.  Only time will tell how this relationship will evolve.