While travel doesn't look like it'll return to "normal" any time soon, Hawaiian is already making big plans for next year. In fact, despite ongoing travel restrictions, Hawaiian announces four new North American routes for 2021. And two of those routes are to completely new states for the airline.
In recent years, Hawaiian has focused on ramping up direct service between existing West Coast markets and Lihue, Kahului, and Kona. It's a move they needed to do thanks to mounting competition from basically every other airline. And, their (troublesome) fleet of Airbus A321neos let them do that. In fact, the last entirely new domestic route Hawaiian opened up was Boston to Honolulu. However, with much uncertainty surrounding international travel, Hawaiian is turning the attention to the domestic market once again.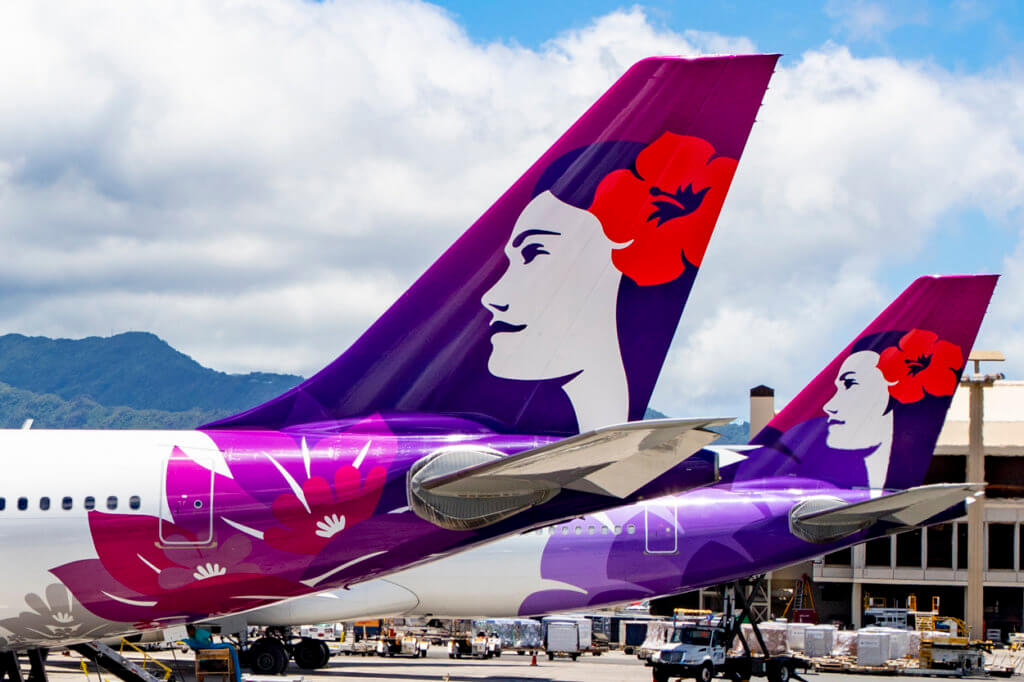 New West Coast Routes
Hawaiian is adding two new routes to California. These include a flight between Long Beach and Kahului, as well as an all-new-for-Hawaiian city, Ontario, which pairs with Honolulu. The Long Beach – Kahului route is the first of the four new routes to launch, which kicks off on March 9 and runs daily. On the other hand, the Ontario – Honolulu route launches on March 16 and runs five days per week. Here's the official schedule:
HA72 OGG – LGB departs at 12:45 pm and arrives at 8:05 pm
HA71 LGB – OGG departs at 8:35 am and arrives at 12:35 pm
HA74 ONT – HNL departs Tues/Thurs/Fri/Sat/Sun at 1:05 pm and arrives at 9:35 pm
HA73 HNL – ONT departs Mon/Wed/Fri/Sat/Sun at 9:05 am and arrive at 12:20 pm
Hawaiian will employ its A321neos on both of the above routes.
Florida
The first of Hawaiian's entirely new states is Florida. This market represents Hawaiian's third East Coast gateway, as well as its first South Eastern destination. This one was a bit of a head-scratcher for me. Sure, Orlando is close to Disney World, but wouldn't most residents want to go to the Caribbean instead of trekking all the way to Hawaii? Apparently, I'm wrong. Hawaiian says Central Florida is a strong market for Hawaii visitors. Either way, this new route launches on March 11 and will operate twice weekly using an Airbus A330-200. The schedule for this route is as follows:
HA86 HNL – MCO departs on Thurs/Sun at 5:15 pm and arrives the next day at 7 am
HA85 MCO – HNL departs on Tues/Sat at 8:15 am and arrives the same day at 2:05 pm
Texas
Hawaiian's last new state in this announcement is Texas – and specifically, Austin. Why Austin? Well, according to Hawaiian, Central Texas, and Austin in-particular is an important source of visitors to the island. What's more, Austin is one of the fastest-growing cities in the nation. Either way, this route will also utilize Hawaiian's A330-200s and will be the last to launch on April 21. Much like Orlando, Hawaiian will fly to Austin twice a week:
HA82 HNL – AUS departs on Wed/Sat at 10 am and arrives at 10:10 pm
HA81 AUS – HNL departs on Thurs/Sun at 10:10 am and arrives at 1:30 pm
Hawaiian Announces Four New North American Routes, Final Thoughts
Honestly, I wasn't expecting Hawaiian to announce new routes like this. The airline is in an extreme money-saving mode right now and opening new routes like this is risky. But, at the same time, it's a smart move, in my opinion as, if successful, these routes will give Hawaiian a financial boost – especially since it has no competition on most of these routes. Plus, it's a smart use of their idle aircraft. And, when travel demand returns to normal in (hopefully) 2022, Hawaiian will have already started taking delivery of its new Boeing 787-9s to give it even more flexibility.