Amidst soft international demand, Hawaiian boosts summer 2023 domestic capacity, increasing certain frequencies to levels I've never seen before. That said, this updated schedule isn't permanent – it's seasonal. Still, I'm kind of shocked.
From what I hear, Hawaiian has been canceling many of the flights on its Japanese routes – especially on routes that have multiple frequencies. Why? Because tourism demand from Japan to Hawaii hasn't recovered. At all. In fact, in January of this year, Japanese visitor arrivals were still down by over 73% compared to 2019. And that's probably a big contributing factor to Hawaiian's poor financial performance. So, obviously, they need to do something else to increase their revenue.
Hawaiian Boosts Summer 2023 Domestic Capacity
The first change happening as Hawaiian boosts summer 2023 domestic capacity is on its Honolulu – Austin route. Specifically, beginning on May 26, Hawaiian is adding an additional weekly frequency on Fridays, boosting Austin service to four times weekly with outbound flights operating Sundays, Tuesdays, Thursdays, and Fridays and inbound flights operating on Mondays, Wednesdays, Fridays, and Saturdays. This schedule will run thru August 18.
The next route seeing a boost is Honolulu – Las Vegas. Come May 31 and thru August 30, Hawaiian is adding an additional weekly frequency to HA5/6, which is their morning (outbound) departure and early evening (inbound) departure. Specifically, they'll now be adding Wednesday flights, whereas, typically, HA5/6 would only operate on Sundays, Mondays, Tuesdays, and Fridays. But that's not all; HA5/6 then gets a Saturday rotation on June 3 to July 29, bumping Hawaiian's Honolulu – Las Vegas service to 20 flights per week during this time!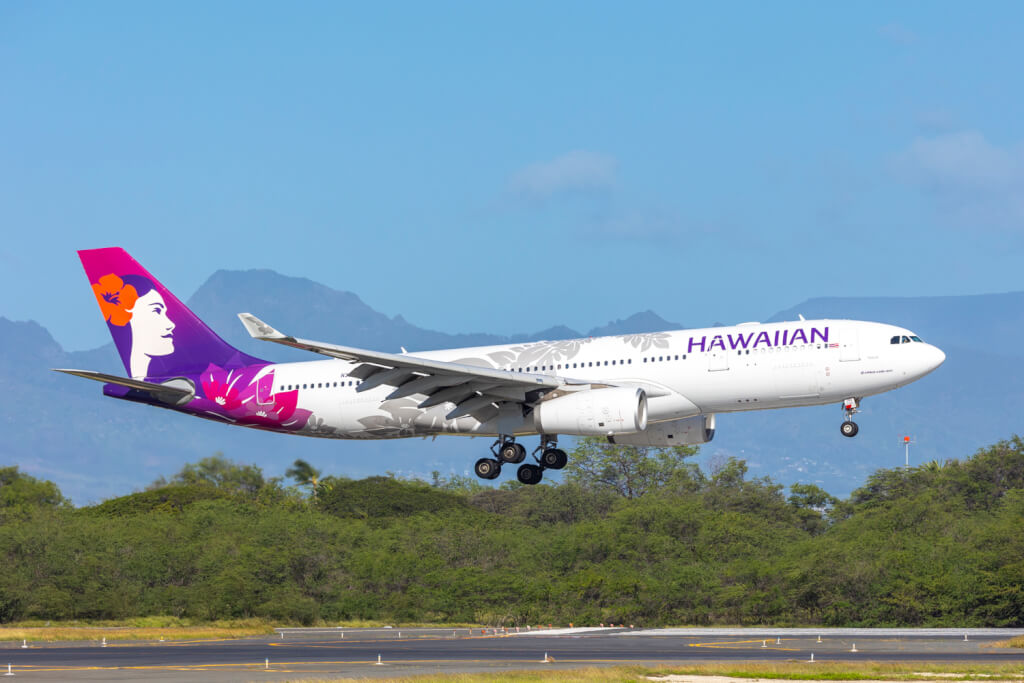 The third route seeing increases as Hawaiian boosts summer 2023 domestic capacity is Honolulu – Los Angeles. Currently, Hawaiian operates three flights per day on this route, including HA2, HA4, and HA10. However, come June 2, Hawaiian is adding a fourth flight on Tuesdays and Fridays, increasing weekly flights to 23. Hawaiian hasn't loaded these flights into their system yet, so I don't know what they look like, but they'll run thru July 28.
Of all the flights being added as Hawaiian boosts summer 2023 domestic capacity, only one is outside of the continental U.S., and that one is Pago Pago, American Samoa. That route is seeing its service boosted to thrice weekly, with a Wednesday flight joining the regular Monday and Thursday frequencies. PPG gets its third weekly flight from June 7 through August 30.
The final flight seeing an increase is its longest one: Honolulu – Boston. Beginning June 17 and running through August 17, Honolulu – Boston is increasing to five times a week, with the addition of Thursday service. That means the route will operate daily, except for Tuesdays and Saturdays during the summer.
Final Thoughts
I don't know what Hawaiian's load factors look like right now, and I'm too lazy to look it up. But I'm guessing these routes are quite busy. So, hopefully, there's enough demand to fill these planes at reasonable fares. Hawaiian lost a ton of money last year, so they really need to do something – especially when you consider the fact that virtually every other U.S. airline that still hasn't returned to profitability.