As is always the case for my travels to Vegas, I flew Hawaiian Airlines. This time, though, I upgraded myself. So let's take a look at Hawaiian Extra Comfort red-eye service from Honolulu to Las Vegas.
Why Hawaiian Airlines
Hawaiian Airlines has a virtual monopoly on direct flights to Las Vegas from Hawaii. And while direct flights aren't crucial for me on my Vegas trips, it makes more sense when other airlines charge equally as much or more for connecting flights. So, that's why I chose Hawaiian over my beloved Alaska.
Ground Experience
My flight to Vegas was operating out of the Central Concourse, specifically from gate C6 in T2. However, Hawaiian uses its own check-in lobbies in T1.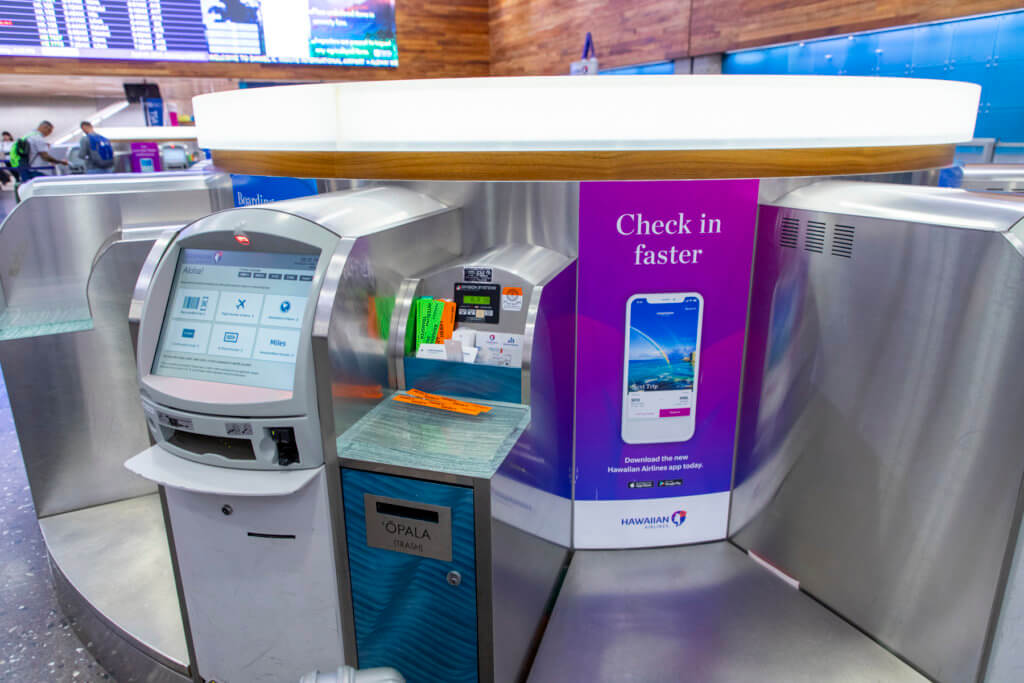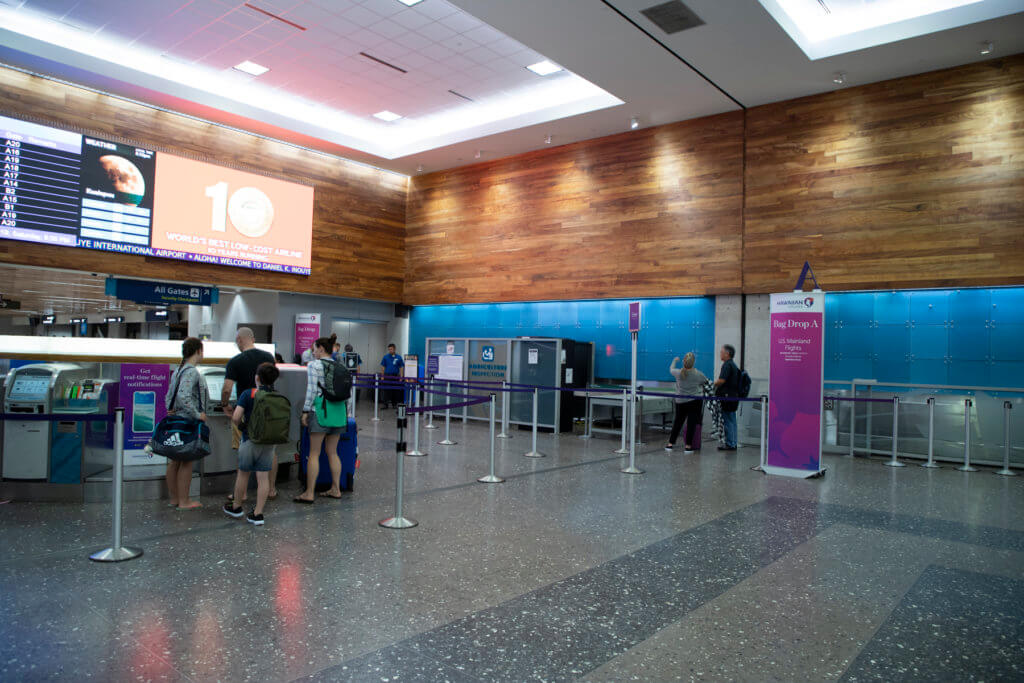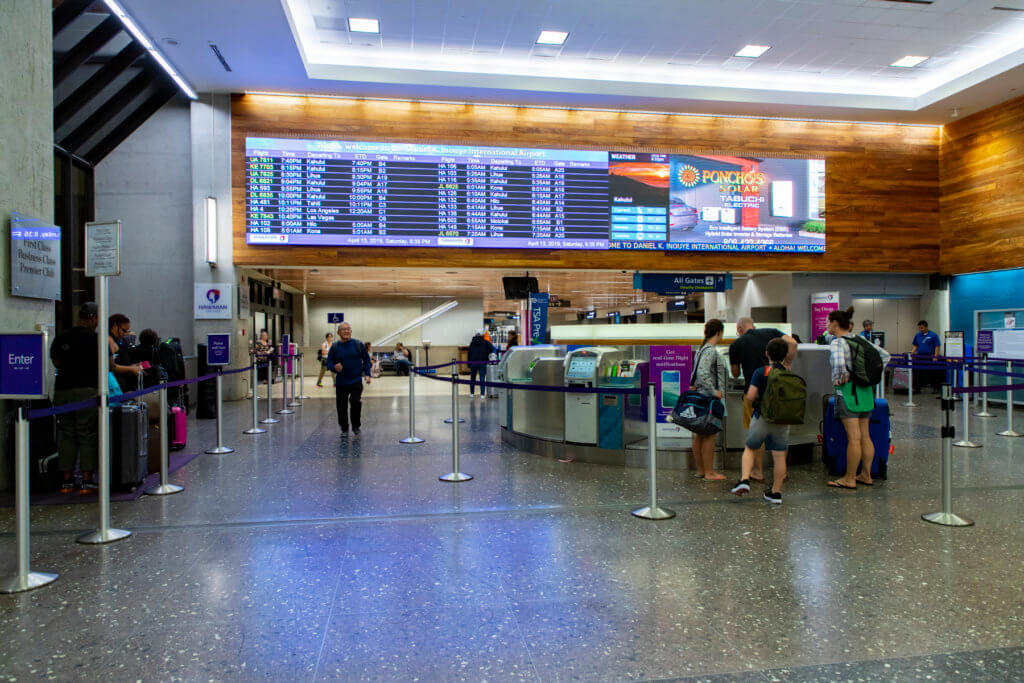 Because of this, I decided to try to clear security in T2 so I wouldn't have to go through the USDA checkpoint between T1 and 2. But, that ended up being a big mistake. Not only did I have to trek from T1 to 2, but the closest checkpoint was closed. So, I had to take a rather far walk. Probably about 10 minutes to TSA and another 15 to the gate. Especially since C6 was probably closer to T1 than the checkpoint I went through.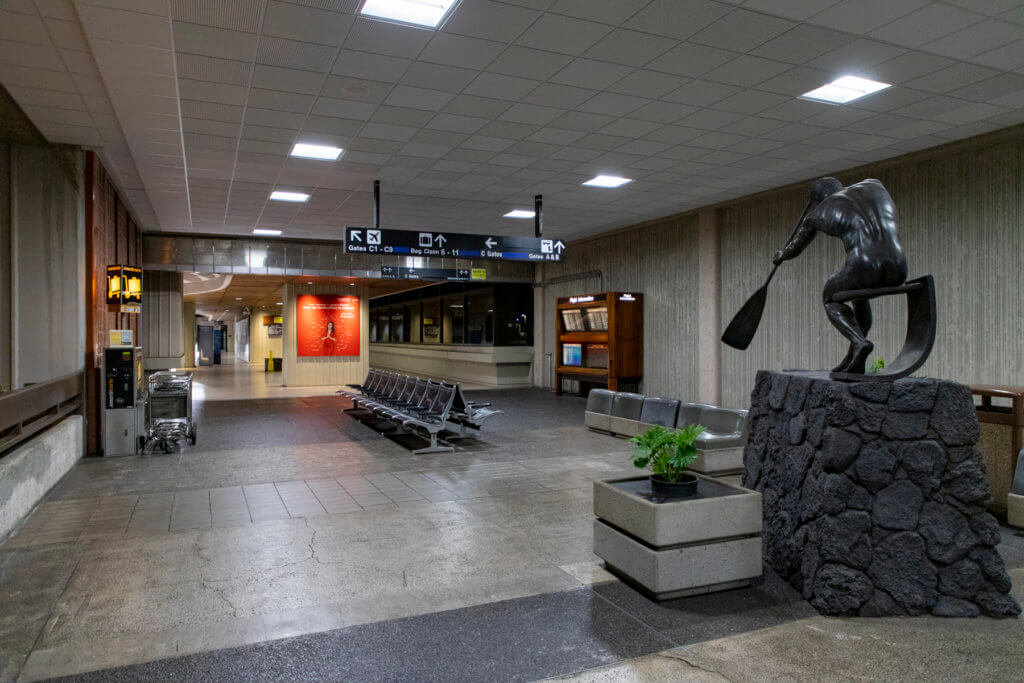 At least I got to walk around and do a bit of plane spotting. Unfortunately, there wasn't much of interest to see.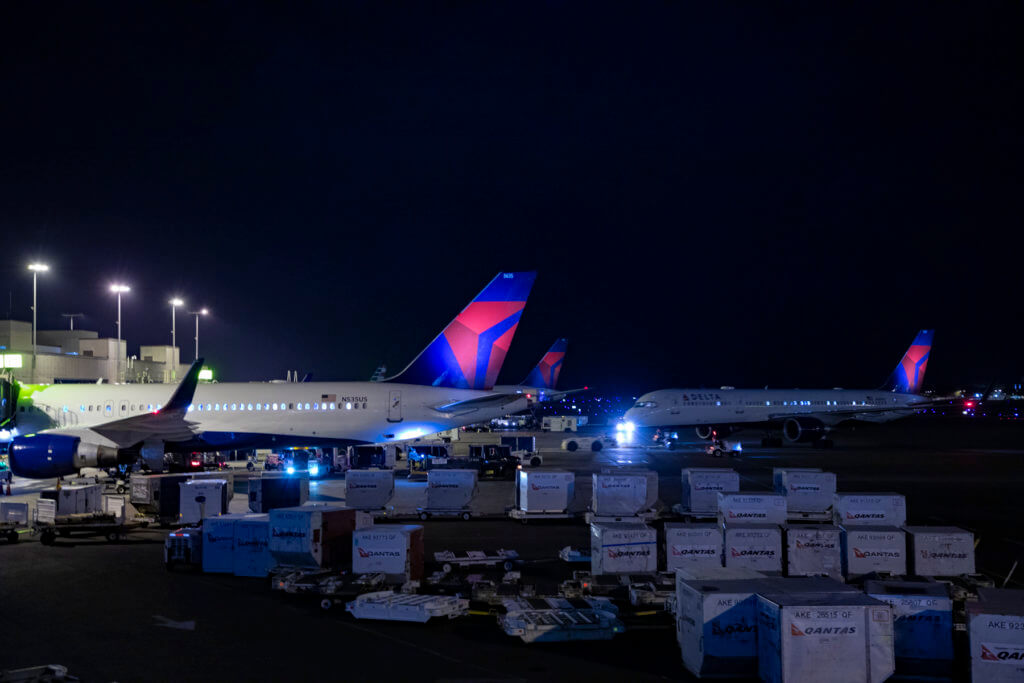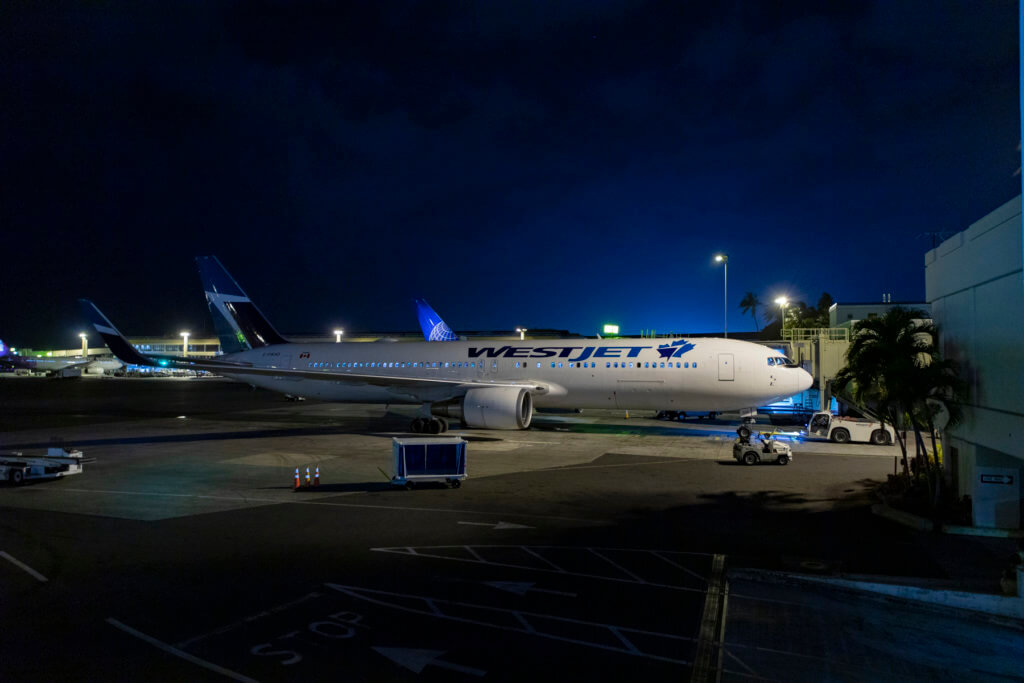 HA 8 Boarding
My flight, HA 8 was operated by the backbone of Hawaiian's medium and long-haul fleet, the Airbus A330.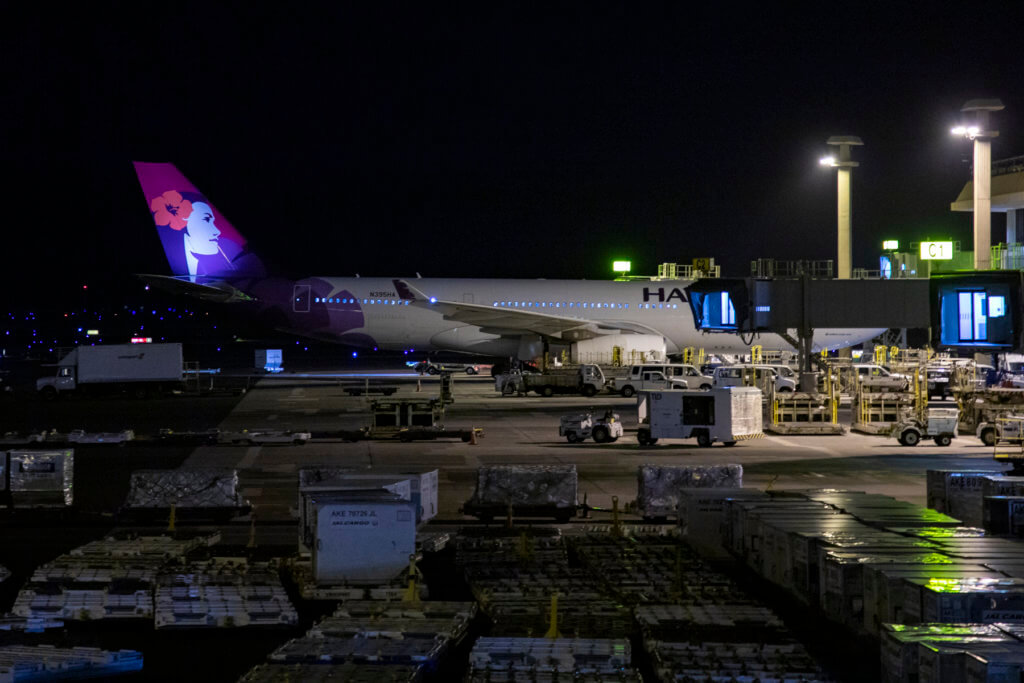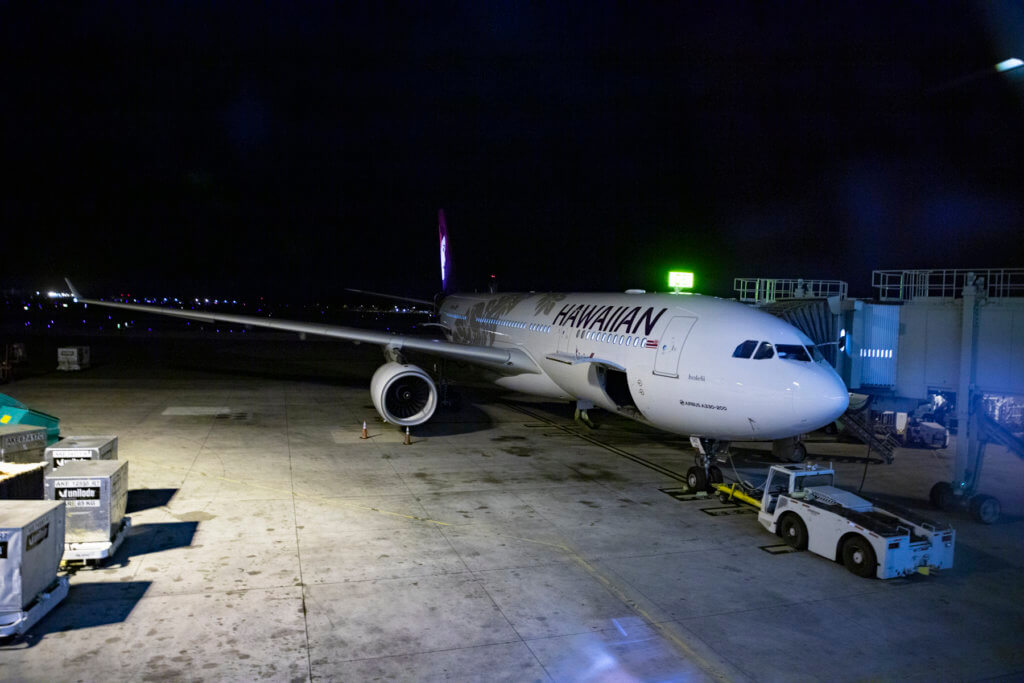 C6 is a gate that, I assume, is set up for international flights. Unlike most gates, the gate itself is sealed off from the rest of the terminal. The benefit of this is that no one began lining up before the boarding process began.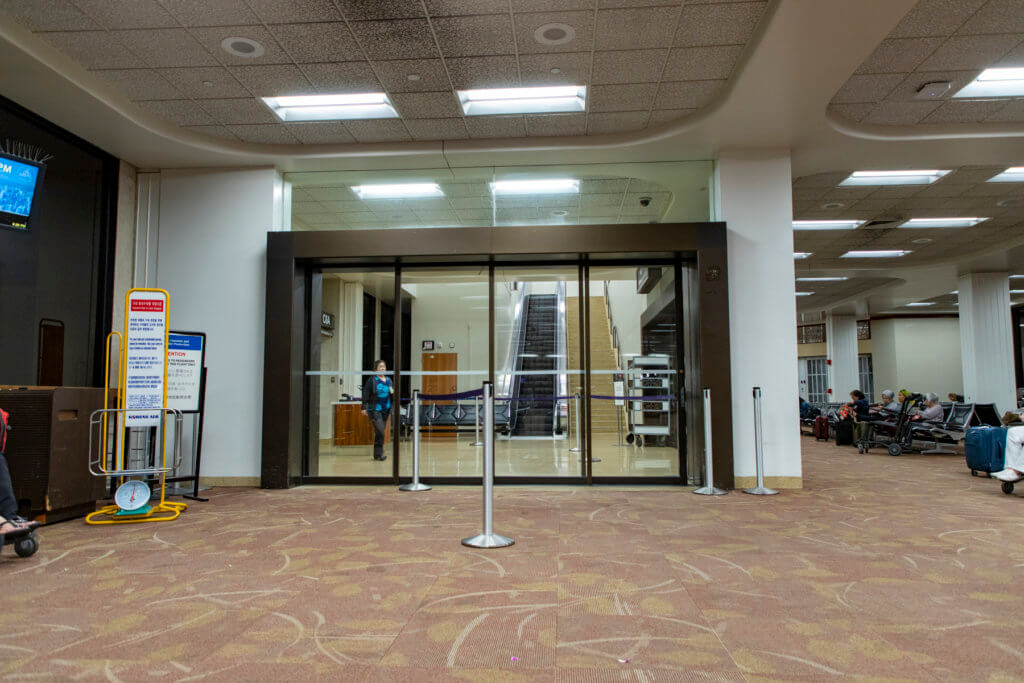 Much to my surprise, our boarding process began early; unusual for a Hawaiian flight in my experience. Pre-boarding began at 9:54 pm, followed soon after by Zone 1 at 9:55 pm. Being in Extra Comfort, I was in Zone 2, which was called at 9:58 pm. Boarding, by the way, was scheduled for 10:00 pm.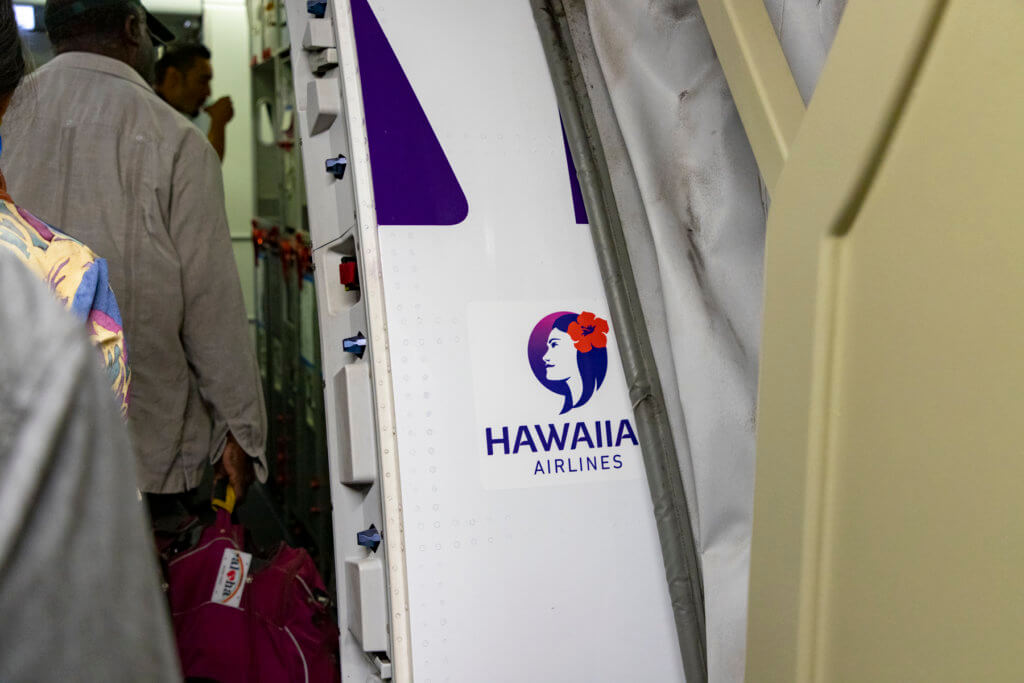 Throughout the boarding process, a Brothers Cazimero music video played on all screens and over the PA system. 25 minutes after boarding began, gate agents came aboard looking for a passenger. Not sure what happened, but at 10:33 pm, we completed boarding and the cabin door was closed.
Extra Comfort Seat + Amenities
I should've consulted Seat Guru before selecting my seat. However, this time around, while my seat reclined, it wouldn't remain in that position. I usually do, so I'm not sure why I skipped it this time. But the effect of doing so was that my seat, 17A, had a missing window. Otherwise, I had a pretty standard Extra Comfort seat with all the legroom you'd expect and the thin, hard seat cushion I hate.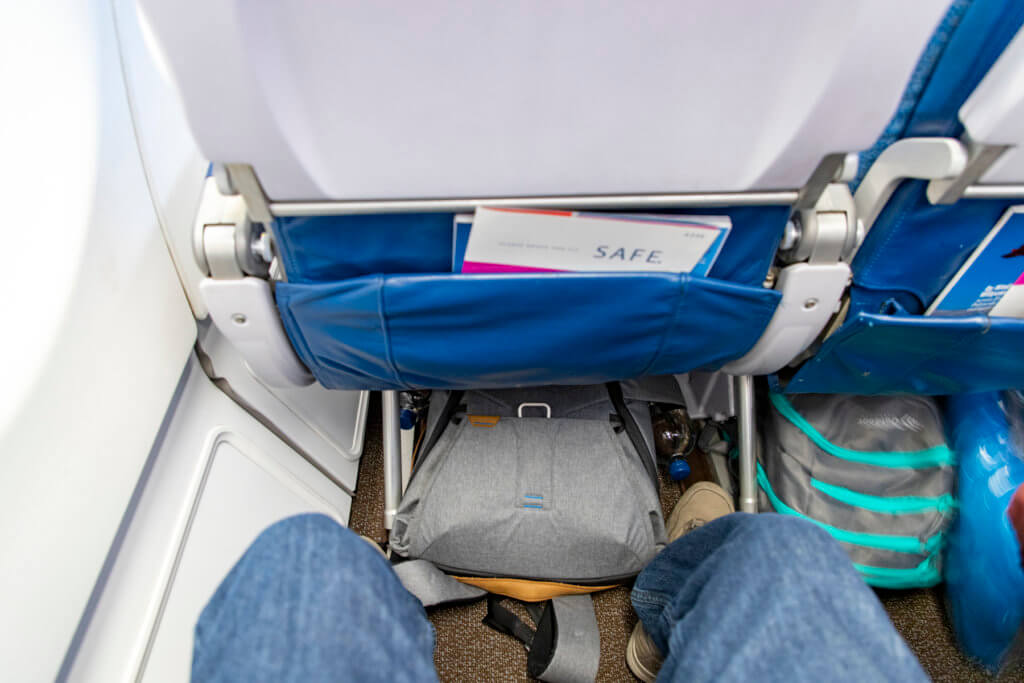 Unlike some of my past flights, though, this particular aircraft, N395HA still had the older interior with the dated IFE system. That doesn't bother me much, though, since Hawaiian charges to watch pretty much anything. Plus, I wanted to try to sleep as much as possible on this flight.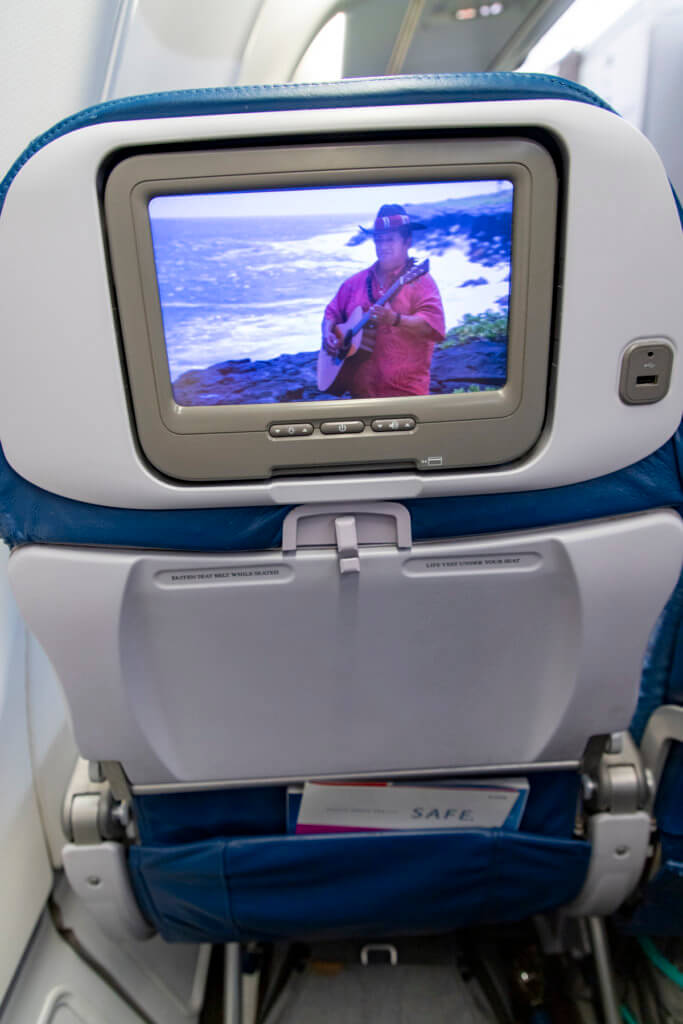 It's worth noting, though, that Extra Comfort passengers do receive a complimentary blanket on red-eye flights. Hawaiian's much-touted complimentary meal service, though, is not available on red-eye flights to the West Coast.
HA 8 HNL-LAS
A little after door closure, the safety video played. You know the one; the one featuring Hawaiian Air employee around Hawaii. Then, at 10:38 pm, we began our pushback, 2 minutes ahead of our scheduled departure time. However, we didn't begin taxiing for another five minutes due to ramp congestions.
We eventually made it to Honolulu's Runway 8R at 10:51 pm and held for five minutes behind an Air Canada flight. Then, at 10:56 pm we began our takeoff roll for our quoted 5 hours and 28 minutes flight.
The IFE, by the way, didn't work on the ground, including the map. It finally became available at 1,500 feet. At least our climb out was smooth. Throughout our entire flight, our young and friendly flight crew offered two beverage services; one not long after takeoff, and another 90 minutes before arrival. Unusually, the lights did come on for five minutes in the middle of the flight.
As usual, I had great difficulty sleeping on the flight. I eventually gave up a couple of hours before landing and enjoyed the view instead.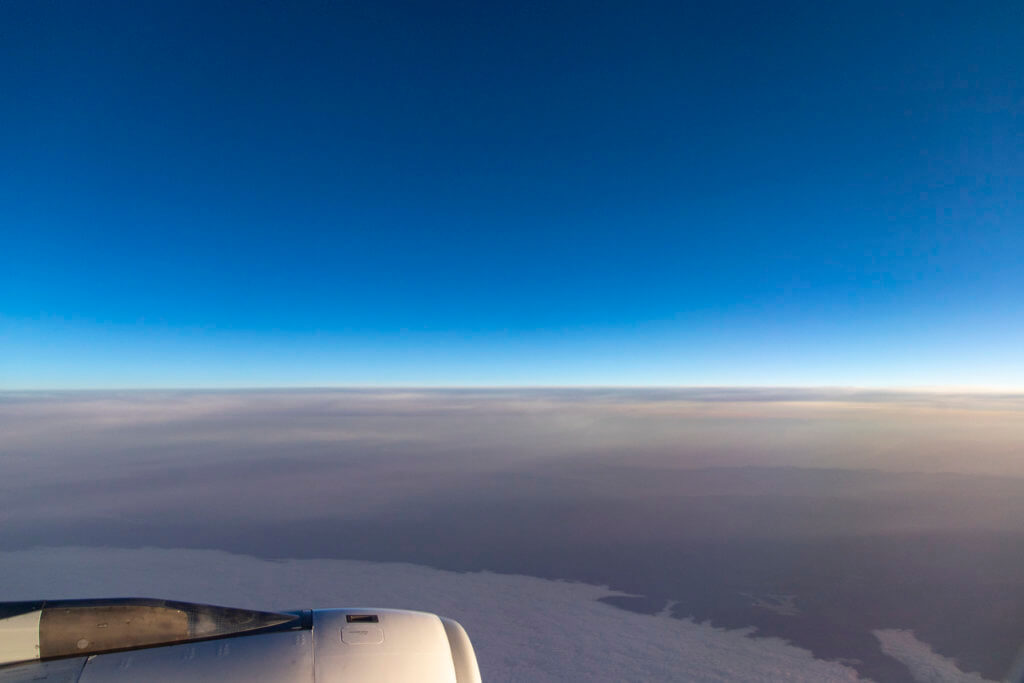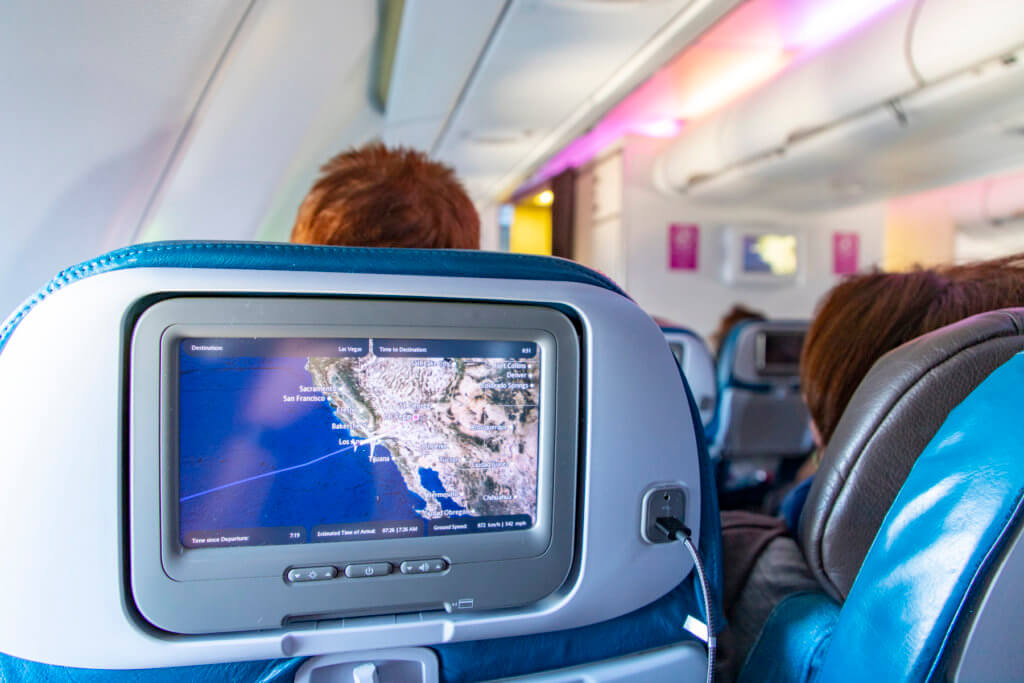 It's worth noting that, 30 minutes before landing, our flight crew made the customary credit card spew. Then, 15 minutes later, the IFE was turned off. Why? No idea. That's ok, though. With clear skies, the view throughout our descent was fantastic. Check out Red Rock!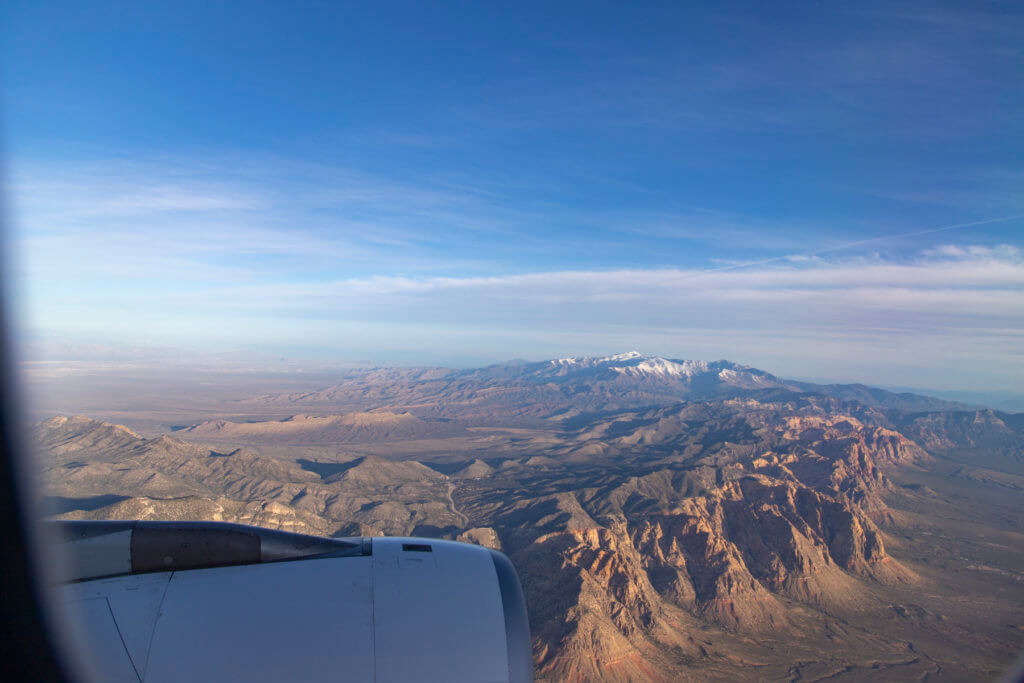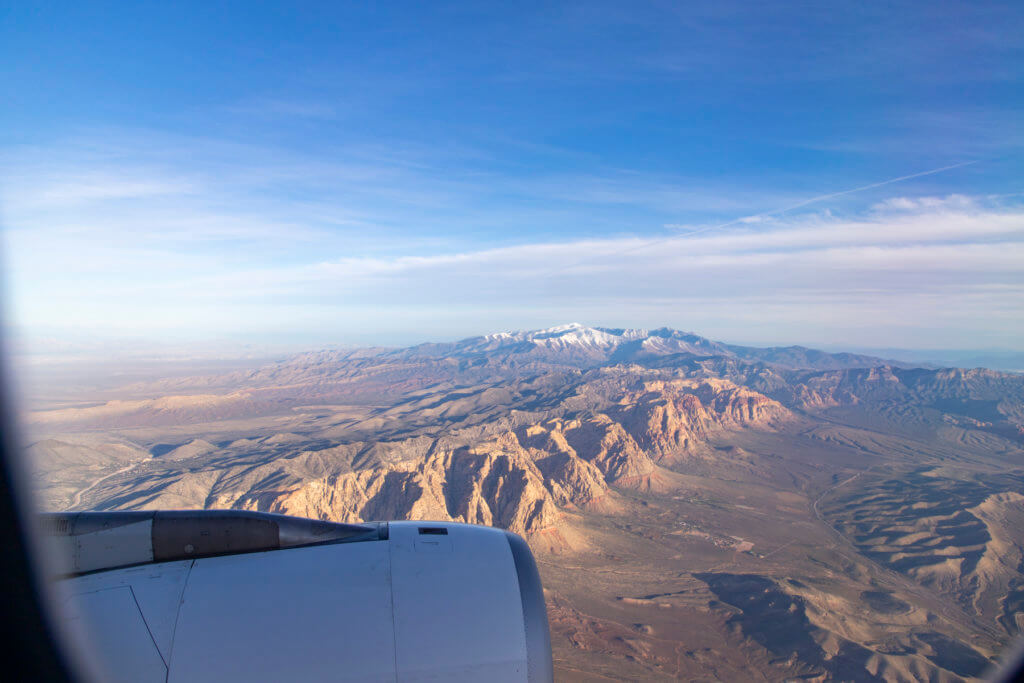 Views of the Strip, as usual, though, was a bit hazy.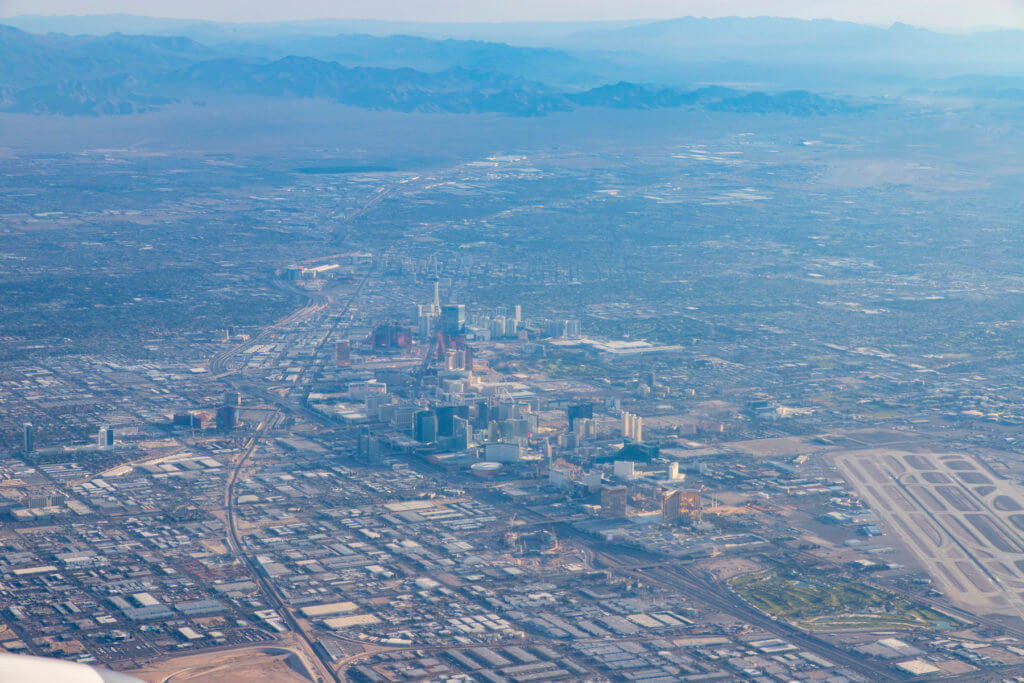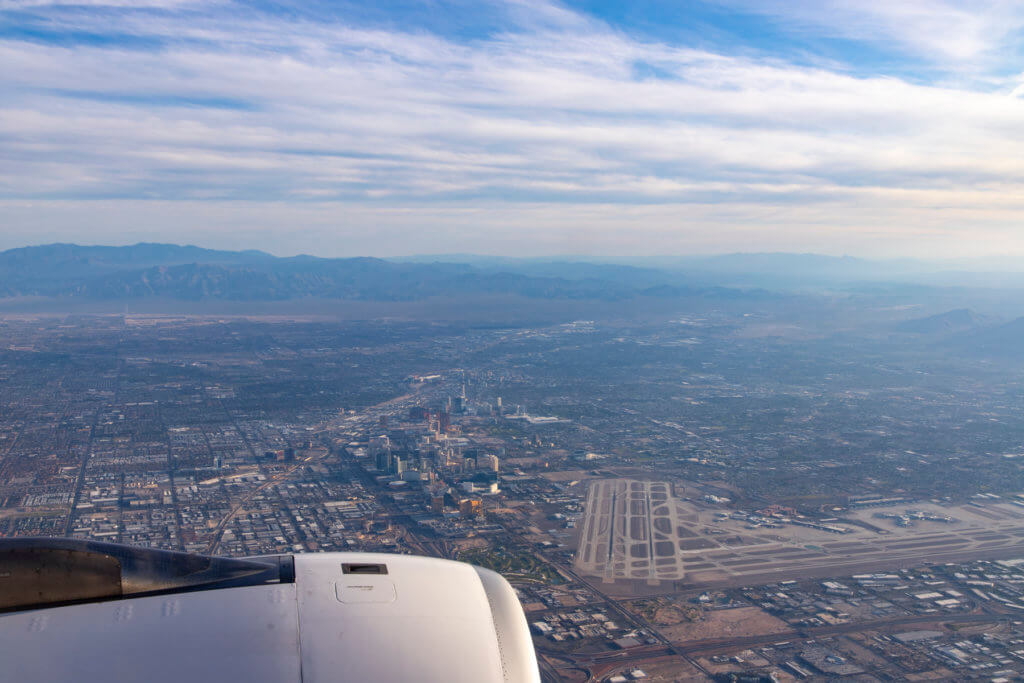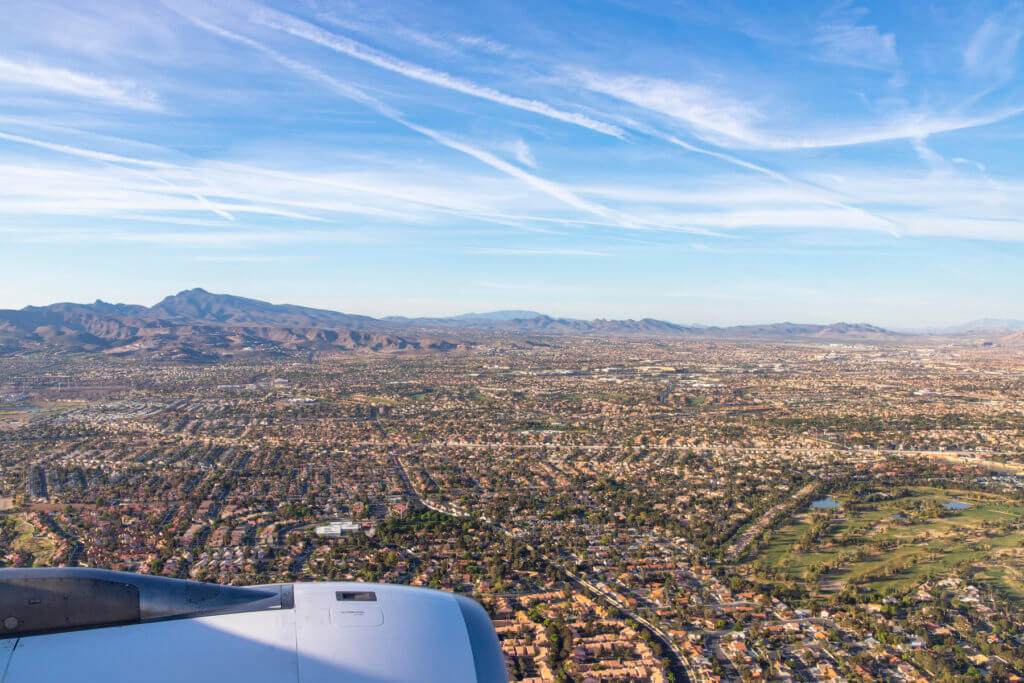 Finally, at 7:17 am, we touched down at McCarran International Airport.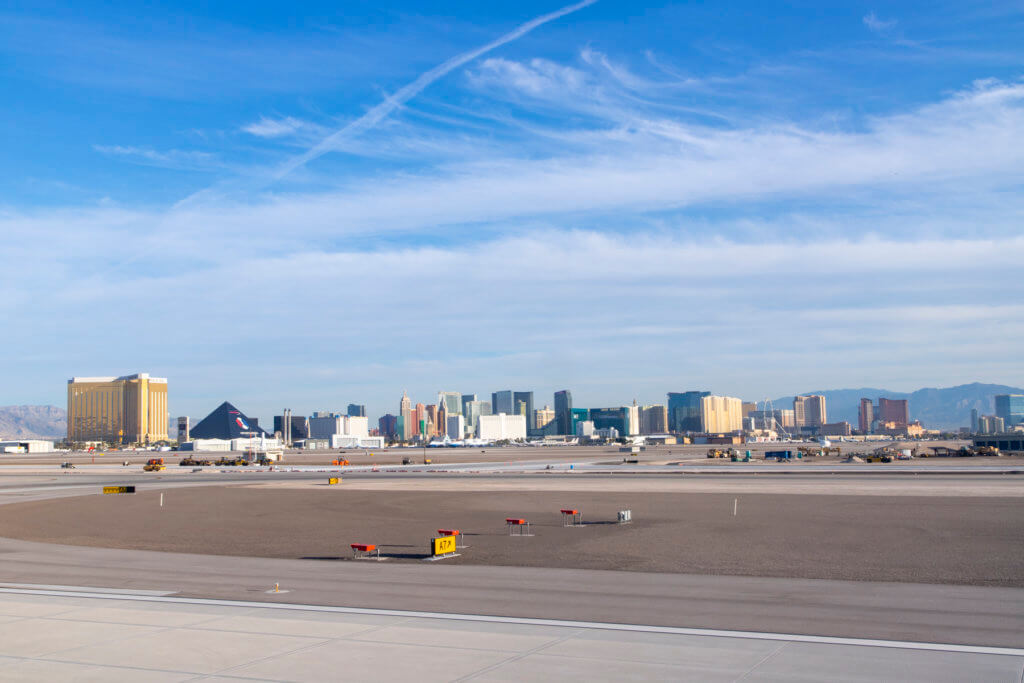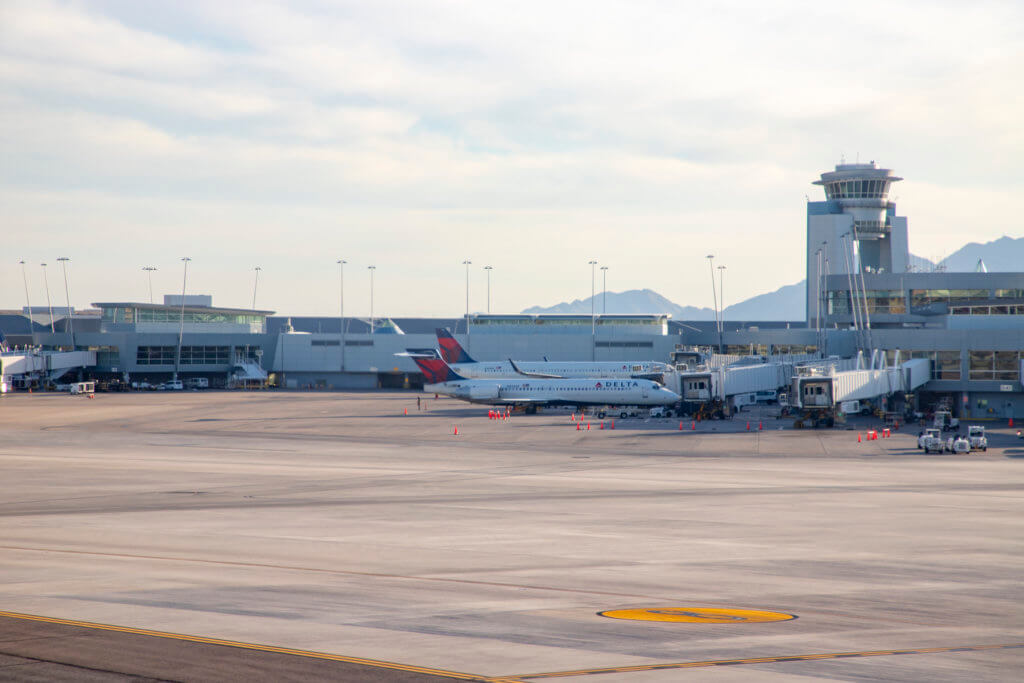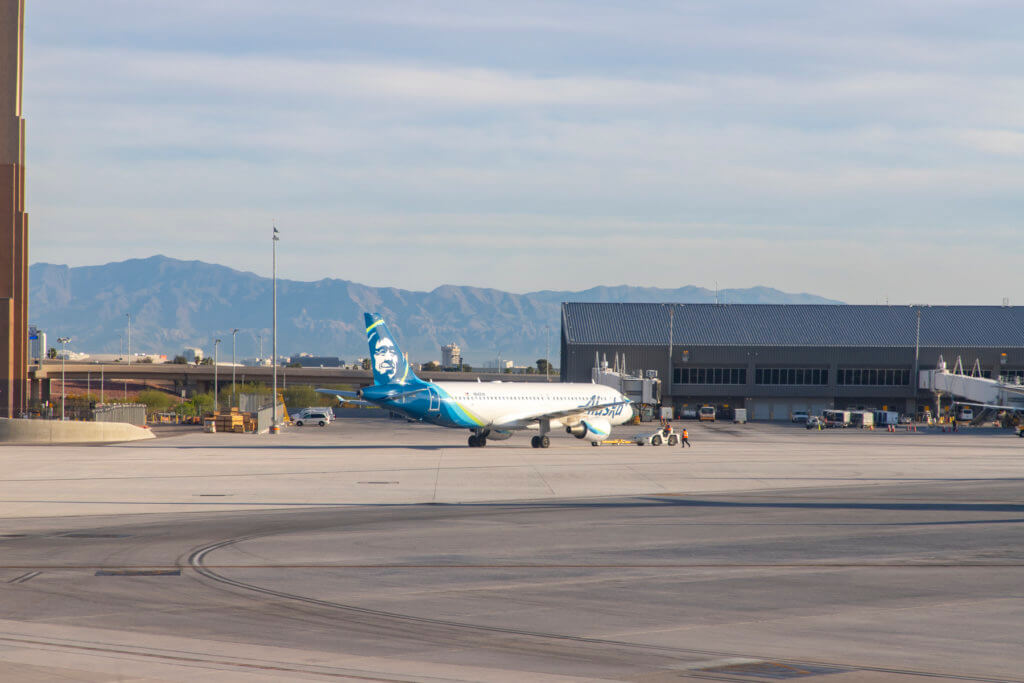 Seven minutes later, we arrived at our gate one minute ahead of our scheduled arrival time. This was a Hawaiian flight, right?
Two minutes after arrival, the cabin doors opened and we filed out of the aircraft.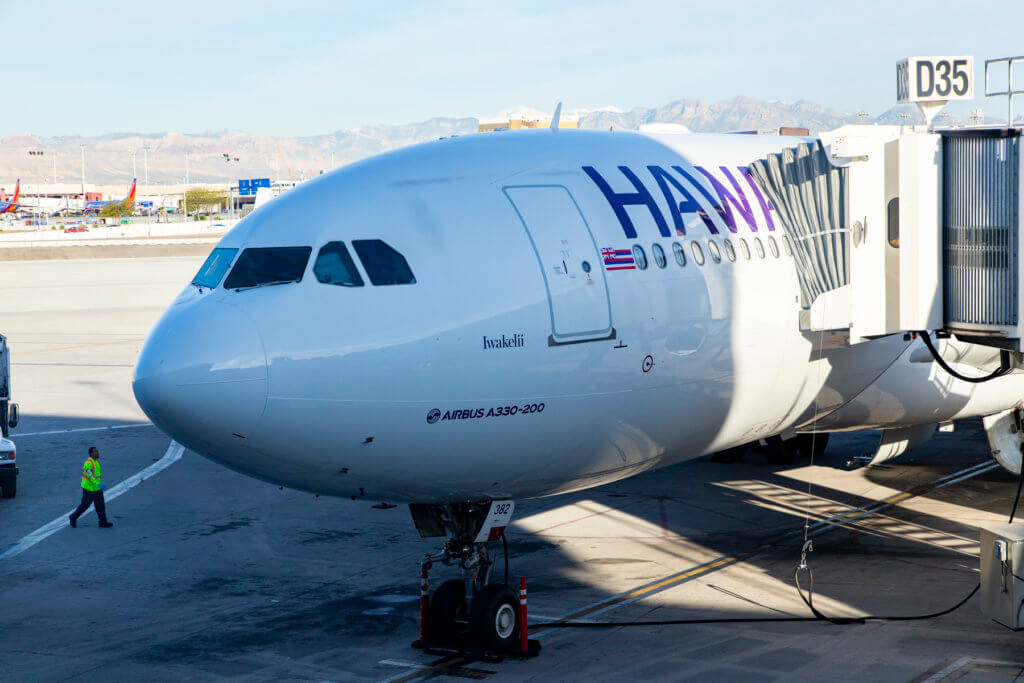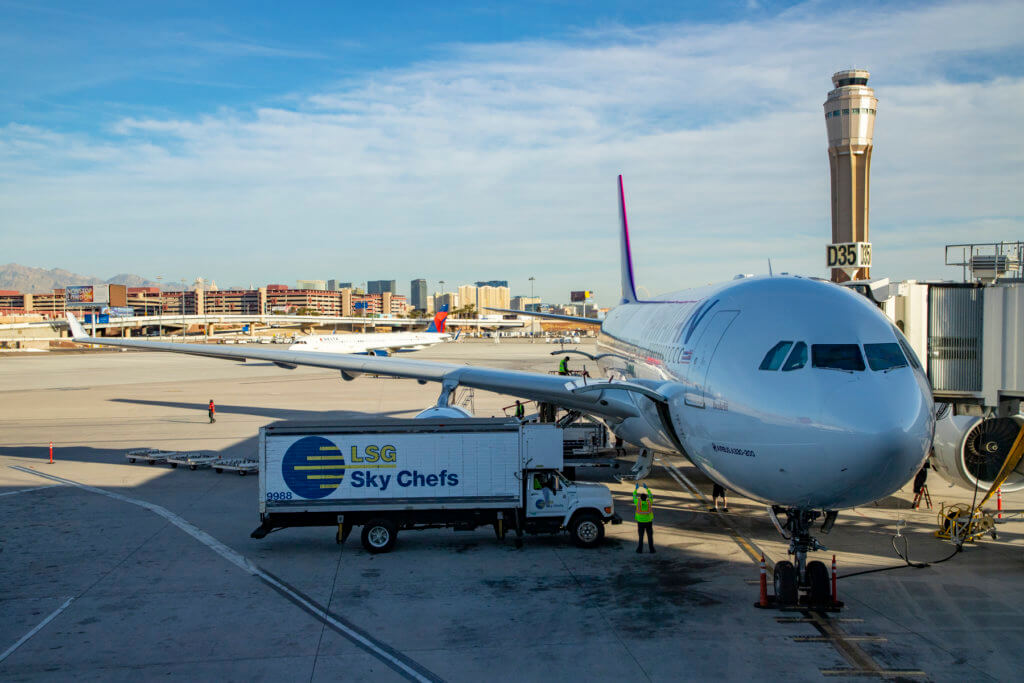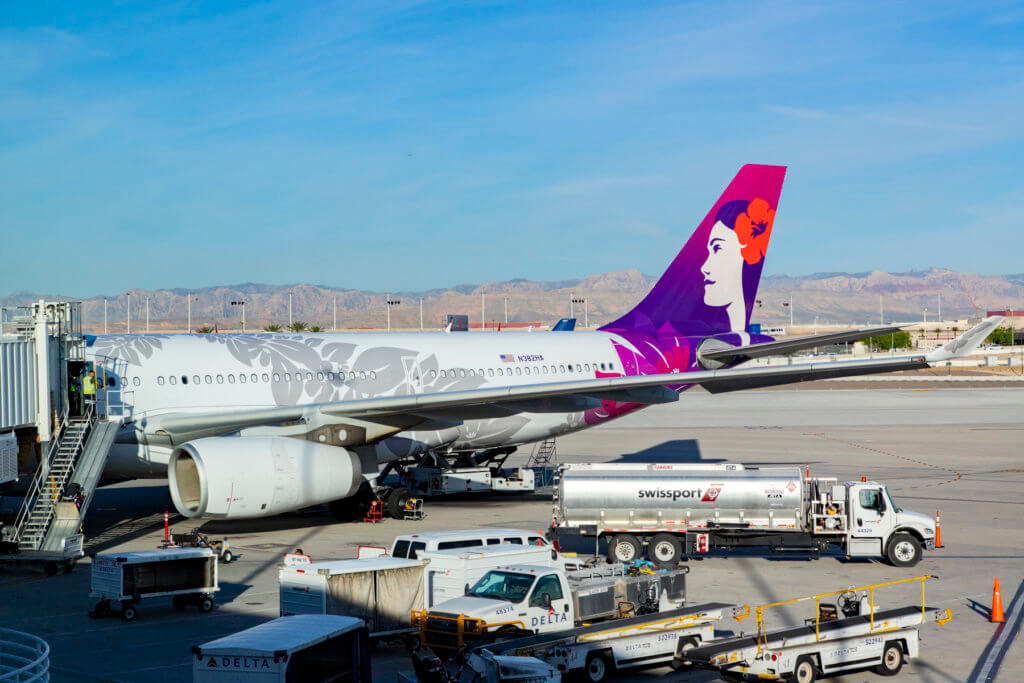 After getting off the plane, I made a pit stop at the restroom, then made my way down to the Red Line tram.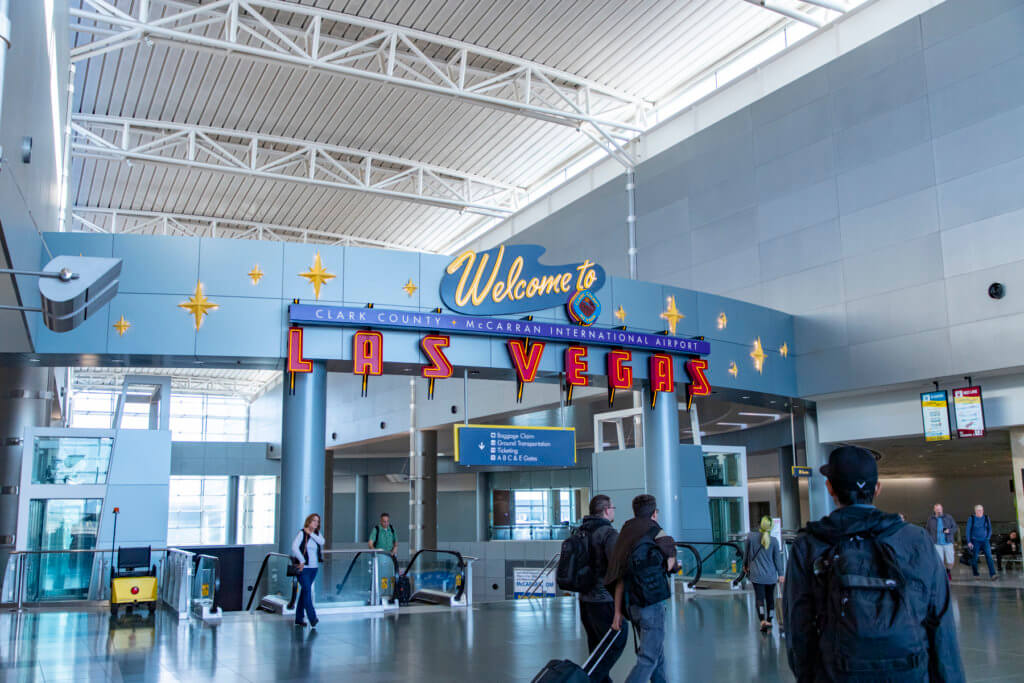 30 minutes after doors open I got my bag from the carousel.
Hawaiian Extra Comfort Red-Eye, Final Thoughts
My Extra Comfort red-eye experience to Las Vegas was pretty standard for Hawaiian. Yeah, my crew was friendlier than usual and we were actually early for everything. But, the seat was still really uncomfortable and the IFE was still a joke. Plus, while Hawaiian loves to brag about how they still offer free meals in the back of the plan, they don't do so in Economy or Extra Comfort on any red-eye flight. So what's the benefit of flying with Hawaiian? A direct flight is the only benefit, in my opinion, if flying between Vegas and Hawaii. If not, look elsewhere if pricing is similar.
My Dismal Las Vegas Experience
Hawaiian Extra Comfort Red Eye HNL-LAS