Boy, last week sure was an interesting week for Hawaiian. First, they announced a new partnership with Mokulele/Southern. Then they announced that Hawaiian is partnering with Amazon.
Unlike the Mokulele/Southern pair-up, Hawaiian's partnership with Amazon won't have any customer-facing implications. Instead, Hawaiian is becoming an operator for Amazon Air, joining the likes of Atlas Air, Air Transport International, and Sun Country, among others.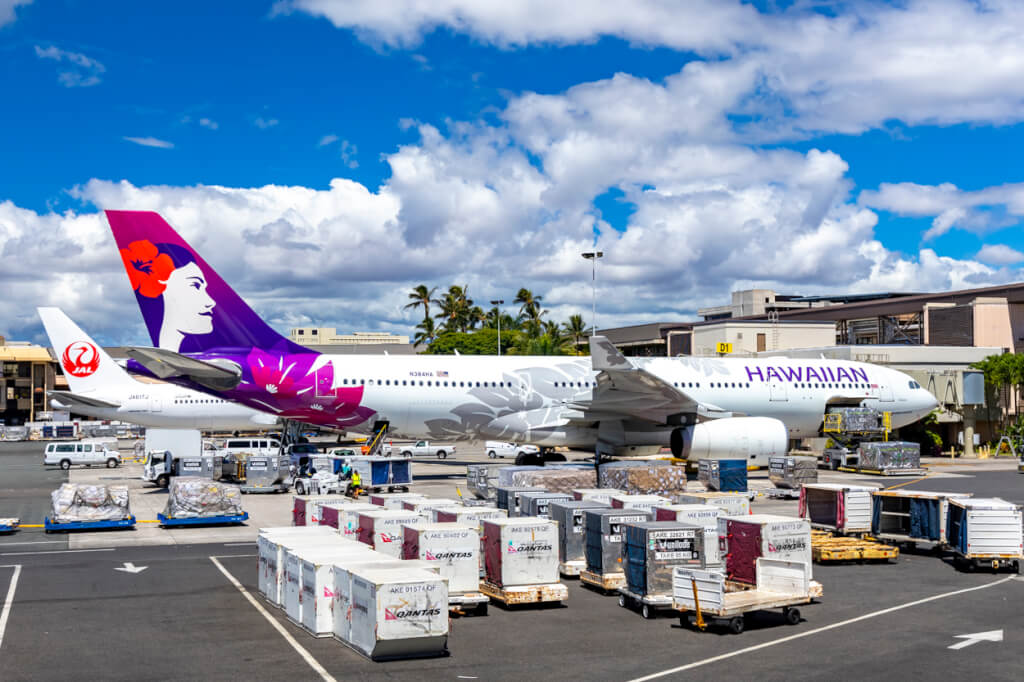 Hawaiian is Partnering with Amazon
Under Hawaiian's agreement with Amazon, the airline will operate and maintain 10 converted Airbus A330-300 freighters, which will be owned by Amazon. To support its operations, Hawaiian plans to establish a pilot base somewhere in the continental U.S., will grow its existing maintenance bases, and expand the hiring of pilots, mechanics, dispatchers, and supply chain employees, among others. It's worth noting that while Hawaiian handles much of its own maintenance, heavier checks and work are outsourced to Singapore Airlines Engineering Company.
The new-to-Amazon A330s are expected to begin arriving in fall 2023. It's worth noting that these aircraft aren't intended to grow Amazon's fleet. Rather, they'll replace aircraft whose leases are expiring or are reaching the end of their useful life. If I had to wager a guess, I'd say that the displaced aircraft will be Amazon's current fleet of 12 Boeing 767-200s. Some Boeing 767-300ER replacements are possible, too, though this is a fleet Amazon is actively expanding.
As for where Hawaiian might open its new crew base, I'd imagine they'd want to be close to a major Amazon hub and a focus city. Currently, Amazon's major U.S. hubs include San Bernardino, California; Dallas-Fort Worth, Texas; and Cincinnati/North Kentucky, Kentucky. Of these, I think San Bernardino makes the most sense since it's near Hawaiian's largest continental U.S. focus city – Los Angeles. Plus, with Hawaiian's 787s coming online next year, I suspect they'll take over the airline's East Coast routes, which would lessen the efficiencies of establishing an A330 pilot base in the East. But, again, we'll have to wait and see what ultimately happens.
Final Thoughts
While the fact that Hawaiian is partnering with Amazon shouldn't have any impact on customers in the near future, it is worth noting that Amazon does have the right to acquire up to 15% of Hawaiian's stock over the next nine years. That in itself shouldn't cause any changes either, but it is something to be aware of for those of you that are trying to avoid further enriching Bezos. At the end of the day, though, this agreement will provide Hawaiian with a boost in revenues and will strengthen the airline without further burdening Hawaii with overtourism.