Nearly four months ago, Hawaiian suspended operations at its commuter subsidiary. At the time, the airline cited a massive downturn in travel as the reason for the pause. However, even as travel demand comes surging back, Hawaiian permanently ends Ohana by Hawaiian service.
As you'll recall, Hawaiian suspended Ohana by Hawaiian service in stages. First went its services between busier routes such as Honolulu and Kahului back in November. Then, this past January, they ended service between Oahu and both Molokai and Lanai. The reason for the disparity is that routes to Molokai and Lanai are covered by the Essential Air Services Act. So, Hawaiian needed to provide 90 days' notice prior to terminating service.
Hawaiian Permanently Ends Ohana by Hawaiian Service
Though Hawaiian suspended Ohana by Hawaiian service due to the pandemic, it's a little more nuanced than that. You see, Hawaiian has a clause in its pilots' contract that states that it must suspend Ohana service if demand drops below a certain threshold. With the Airline parking much of its mainline fleet, it had no choice to park its smaller ATRs too. This includes the cargo-only variants since its mostly empty Boeing 717s that were still flying took over all cargo flying.
However, in a frank conversation with the Honolulu Star-Advertiser, Hawaiian COO Jon Snook said that the pandemic was the final nail in the coffin for its subsidiary. According to Snook, Ohana was already struggling before the pandemic. In fact, he says that Ohana was never consistently profitable. This is thanks to the larger ATR's higher operating costs, which makes it harder for them to compete with Mokulele, which operates a fleet of Cessna Grand Caravan. Of course, the pandemic didn't help. The massive drop in demand all but sealed Ohana's fate.
Snook says Hawaiian is already in the process of transporting its ATRs to the mainland for storage and, eventually, sales.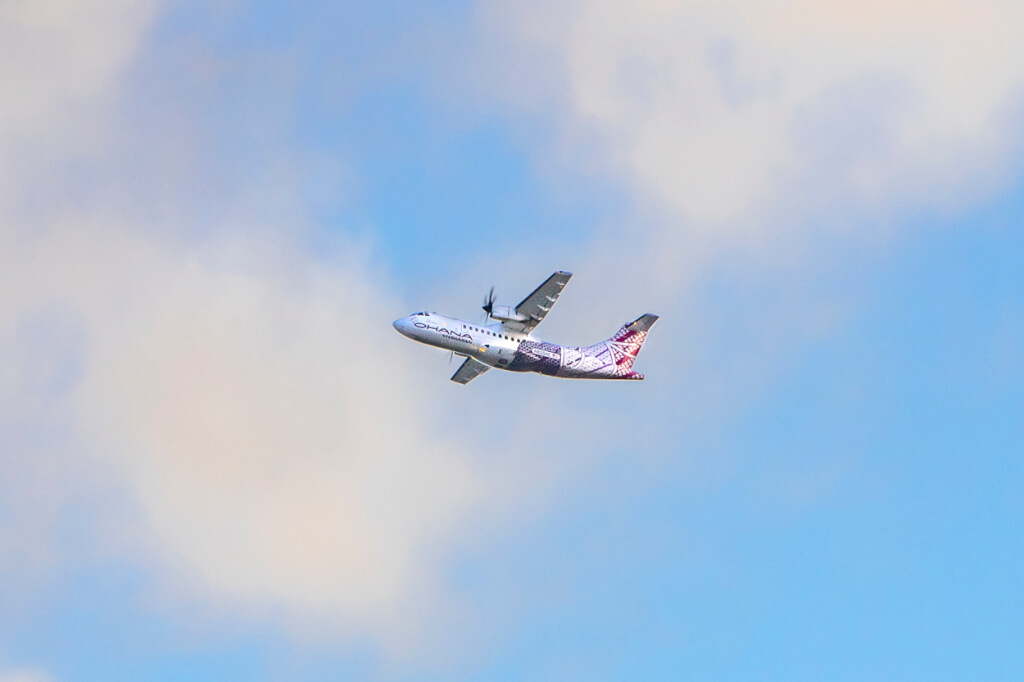 What Happens to Ohana Employees
Ohana by Hawaiian is operated by Idaho-based Empire Airlines. Out of 97 employees at Empire, 82 are here in Hawaii for Ohana. What's more, a further 28 employees with Contractor World Flight Services that provided ground services. There's no word what will happen to these employees – especially since Ohana made up the bulk of Empire's business. However, Hawaiian employees assigned to Ohana will be offered opportunities to move within the company. In fact, Hawaiian is currently looking to fill 400 ramp, customer service, operations managers, and aircraft mechanics on all islands, and IT, marketing, human resources, and sales at its corporate offices.
No Options
With Ohana's departure, Molokai and Lanai residents no longer have choices. After the merger of Makani Kai and Mokulele, Mokulele is now the only airline serving the two islands. That not only reduces flight options, but also isn't good for pricing. Though, as EASA routes, thankfully, there's a bit of control over pricing.
All this aside, this is a loss for points & miles community too. With Ohana, you could use any Hawaiian redemption method to get a free flight. But, now that Mokulele is the only game in town, well… We can kiss our points & miles options for Molokai and Lanai goodbye. Sort of. You can still go through credit card portals and redeem points directly for flights on Mokulele. For instance, with a Chase Sapphire Reserve, you can redeem as little as 8,199 Ultimate Rewards points for a roundtrip ticket between Honolulu and Lanai City.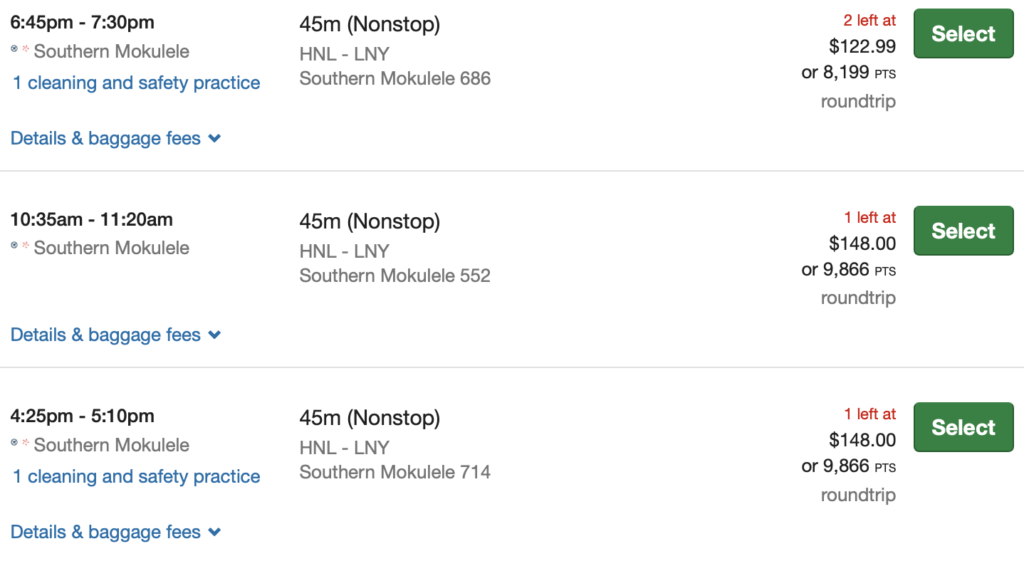 Mokulele Upgauges
In the near future, Southern Airways/Mokulele will introduce a new "cabin class" service on Beech 1900 aircraft. These 19-seat, twin-turboprop engine aircraft feature pressurized cabins and a true 1+1 seating configuration. Tickets will go on sale this summer – pending DOT and FAA approval – with flights operating twice on most days between Honolulu and both Lanai and Molokai beginning in September. To differentiate the service, however, these flights will operate under the Southern brand rather than Mokulele. Boo.
Hawaiian Permanently Ends Ohana by Hawaiian Service, Final Thoughts
Airlines come and go so often in Hawaii. In my lifetime, I've witnessed the inception of Discovery Air, Mahalo Air, go!, Mokulele, Mokulele's jet service, and Ohana by Hawaiin. I've also witnessed the demise of Aloha, Discovery, Mahalo, Island Air, go!, and now Ohana. Let's face it, Hawaii is a tough market to survive in. The cost of doing business is HIGH here and margins are razor-thin – more so than most other markets in the US. What surprises me, though, is the fact that Hawaiian was unable to make this market work financially for them. With so much ingrained loyalty here and with a much better experience than Mokulele, you'd think things wouldn't have been that difficult for Hawaiian. But, apparently, it was. And that's too bad. At least wealthy Four Seasons Lanai guests can still choose to fly Lanai Air instead.